---
Advertisements

---
We have all heard of noise disputes between tenants or neighbours.
However, have you ever heard of a tenant who made strange demands?
One woman accused the tenant living on the third floor of their shared house of making bizarre requests, including asking to wrap a modem in aluminium foil.
At one point, the police were called, too.
Woman Accuses Tenant of Making Strange Demands
The woman, 41-year-old Ms Tan (transliterated from Mandarin), spoke to Shin Min Daily News about the tenant's bizarre requests.
The incident occurred in a three-story house at Sembawang Hills Drive.
Ms Tan's family of three and their domestic helper lived on the house's first floor, while the male tenant stayed on the third floor.
For context, every floor is considered a separate "unit", where the stairs in the house allow each tenant to reach their own unit.
Ms Tan told Shin Min Daily News that the male tenant, who was in his 30s, moved into the third floor in July.
He was the singular occupant of the third floor.
According to her, he was very friendly at first.
His initial requests only consisted of asking to wrap the circuit box in a cloth and not allowing the domestic helper to use chemical pesticides and detergents.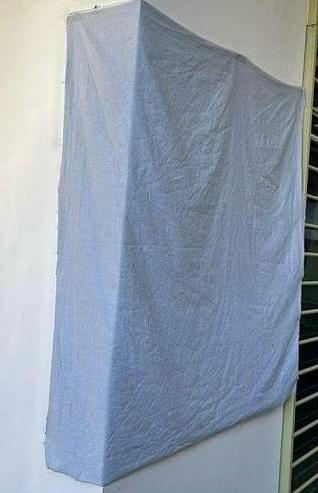 However, things got worse as time went on.
Demanded that the Network Modem be Wrapped in Aluminium Foil
As the network modem was located on the first floor, the tenant later asked Ms Tan to let him enter her unit to install it.
However, he kept complaining about a problem with the demodulator for the next three months.
He repeatedly asked Ms Tan to let him enter her unit to deal with the problem.
According to Ms Tan, the tenant demanded that the network modem be wrapped in aluminium foil and designated a specific place for the router.
He allegedly told her that not putting the router in the area he designated would affect his health and make it difficult for him to breathe.
He claimed that not listening to him about the placement of the router would cause his death.
Ms Tan added that she let him into her unit then and acceded to his demands.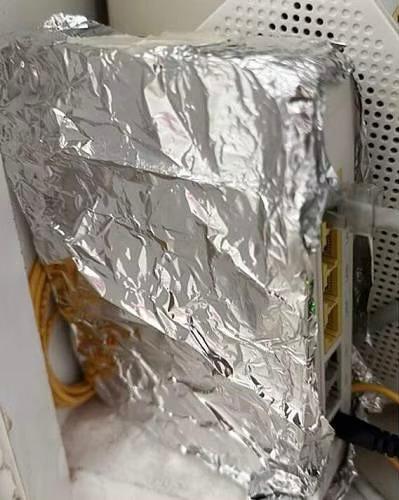 She said she initially did not give his peculiar requests too much attention.
---
Advertisements

---
However, her demodulator was broken twice during this period, which severely impacted her ability to work from home.
She said that when she stopped letting the tenant into her unit last month, he kept knocking on her door after 10 pm.
There was one instance when he lied to Ms Tan's domestic helper, saying that she and the real estate agent had permitted him to enter the first floor.
When Ms Tan came out of her room, she noticed the tenant walking around her unit.
Police Got Involved
At midnight on 15 November, the tenant called the police about the network modem, waking up Ms Tan's family.
Due to the constant harassment from the tenant, Ms Tan launched a police report against him and reported the matter to the real estate agent.
---
Advertisements

---
Two days later, the real estate agent informed her that the male tenant had called the police again.
When Ms Tan got home, she saw the tenant waiting for her family at the door, prompting her to call the police.
She didn't expect him to knock on the car's window.
Ms Tan shared, "I was so scared that I immediately drove away. I didn't dare to go home."
Responding to Shin Min Daily News' queries, the police confirmed receiving a police report. 
---
Advertisements

---
Are There Health Benefits to Wrapping a Network Modem in Aluminium Foil?
Based on a Google search, nothing could be found to substantiate this claim.
However, aluminium foil can apparently be used to boost your Wi-Fi signal.
All you have to do is place a curved sheet of aluminium foil around your router to make the signal more effective.
While this sounds like a bogus claim, researchers at Dartmouth College support it.
The researchers reported that this hack boosted wireless signals by up to 55.1% in certain spots.
So ok, perhaps the tenant almost had a point there.
But why would he request the circuit box to be covered in cloth?
Though nothing tangible could be found about the benefits of covering the circuit box in cloth, you should be worried about electrical wiring being wrapped in cloth.
---
Advertisements

---
Cloth-covered wiring is reminiscent of homes built before plastic-covered wiring became mainstream.
However, cloth-covering wiring is prone to damage from rodents and insects, which will expose the wire.
Furthermore, cloth-covered wiring is ineffective at providing proper insulation and is thus a fire hazard.
Thus, the tenant's requests are indeed peculiar, and the reasoning behind his actions continues to be ambiguous. 

Fresh grads, you don't need any experience to earn up to $4,200 with this "secret":
Read Also: