---
Advertisements

---
Terence Cao has found himself in the crosshairs of Singaporean netizens after he hugged different women on his livestreams.
Yet, things may not be as deep as you think. Here's why.
Terence Cao Hugs Different Women on Livestreams
Early in September, 55-year-old Singaporean actor Terence Cao was seen hugging 37-year-old actress Dawn Yeoh from the back on multiple livestreams on the e-commerce platform Sibay Shiok.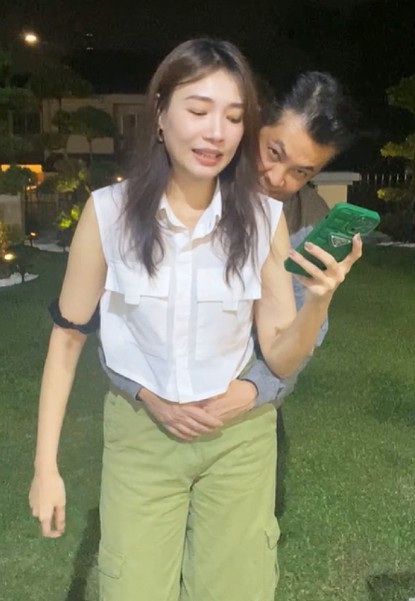 Very loving hor… I guess I'm sleeping on the highway tonight… 
But that was far from the only time he hugged a woman like that on a livestream.
On Saturday (30 September), the actor came under fire for hugging a woman from the back on a livestream again. This time, he did so with a woman named Joyce, who owns a Malaysian beauty product company.
Collecting Pokemon ah?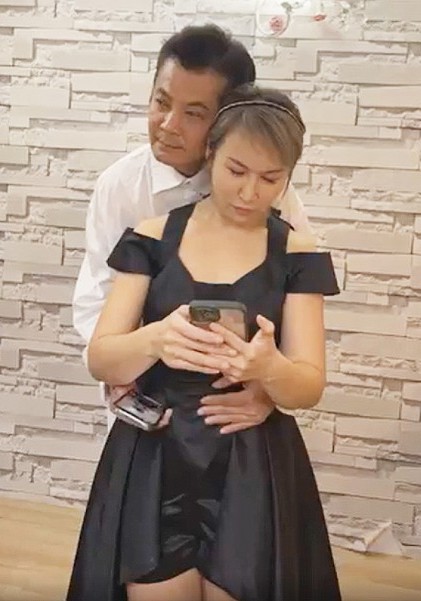 Anyway, with how kay poh we Singaporeans are, many netizens started to speculate on Cao's relationship with these women, alongside a handful of netizens criticising the actor for his actions.
And, boy, does Cao have something to say in response to that.
Hugging Was a Marketing Strategy
On Sunday (1 October), Cao hit back with a low-key controversial solo livestream from Malacca.
According to Cao, the hugging was merely a strategy to make the livestream more exciting.
Filming livestream or filming Channel 8 drama sia?
"We are not only livestream salespeople, but also actors, so we will act out certain scenes on screen and talk about trivial matters," he added.
In any case, the actor was glad that controversy was stirred after he hugged Yeoh and Joyce. To him, this means more views and attention paid to their platform.
Cao also added: "We were just hugging and didn't strip! That would have been wrong. Hugging is just to create hype."
Anything for the views these days lah… 
Terence Cao and Dawn Yeoh Not Dating Despite Hugging on Livestreams
Yeoh confirmed that the pair were not dating and that she only saw him as an older brother.
"We are live partners, not life partners," she said.
RIP. That's one way to friendzone someone. 
Yeoh also shared that the pair decided to hug on livestreams to reference local actress Rebecca Lim's pregnancy announcement. They wanted to congratulate her, if you will.
We're not sure if Lim got the message from the livestreams, but at least it's been made infinitely clear now.
---
Advertisements

---
Not the First Time Terence Cao is Attracting Controversy
If you follow the entertainment scene in Singapore, you would be well aware that this is far from the first time Cao has courted such controversy.
Earlier this year, in January, a police report was made against Cao for promoting a gambling website in a video.
In response, Cao clarified that a production company he had never worked with had contacted him to be featured in the videos. Further, he was not aware of the context and background of the gambling website promoted in the video.
As people always say: "Act blur, live longer".
You can read more about the gambling website controversy here.