What does coffee have to do with history and prostitutes? Everything.
I swear it's not click-bait.
When my fat boss tossed to me 2 cups of coffee with Korean words all over it, I didn't know what I was getting into.
Before this, I had already ingested 2 cups of coffee, which was already twice my daily amount.
And surely, for the sake of science, doubling that amount yet again can't be that bad right?
It's not the smartest idea I had.
Because drinking the coffee made something happen. I'm not sure what it is. It might be the caffeine. But everything is spinning.
And I got transported to the past… in Korea
I arrived in a cafe-like place that can only be described as old-school. But somehow, it's new. My confused self and relatively weird clothing must have startled the surrounding people.
The surrounding Korean words clued me that I am somehow in Korea. Caffeine is a scary drug. Don't do caffeine, kids.
But what I noticed is the old, and I mean really old, clothing the Koreans here had. Their face was also a bit dirty, and in comparison, my clean face must be unthinkable here.
Maybe they sensed that I was someone important because I spoke English (I don't know why I expected they understand it), or that I somehow looked foreign enough that I must be a minister from a foreign country of some sorts. Jeans must be pretty rare in this time period.
They offered me some coffee.
I immediately spit it out. Though from the looks of their astonishment I pretended to cough and finished the rest of it to be polite. It's not that good… And overly sweet.
Anyway, because of word constraints, I can only tell you a summary of what I learnt in my time travel.
Dabang (다방), the Korean coffee shop
Korea got introduced to coffee by Antoinette Sontag, the German sister-in-law of the Russian consul general, in 1896 when Emperor Gojong became the first Korean to get addicted to coffee. Dabang 다방, or Korean coffee shops, was first opened for foreign diplomats.
Society's elite and rich people like royalty, politician, businessmen, artists and intellectuals liked it. Coffee was a symbol of Western culture and also status.
Oh, so that's why they thought I was important.
And in the 1950s, Americans introduced instant coffee during the Korean War, but it was rare since it required foreign money. Dabangs were political meeting places.
In the 1960s, Korean company Dongsuh Food began production of instant coffee, which made it accessible and popular among the middle class. But man, you guys don't know how good modern instant coffee in comparison.
And in case you don't know, Dabang coffee is really sweet, made of two parts coffee, two parts half & half, and two parts sugar.
In the 1970s, dabang became places for couples and uni students. But later on, more 'modern' cafes started opening up. In the 1990s, serious coffee houses with espresso and third wave brew method became the norm and dabang went out of favour.
---
Advertisements
---
Ticket dabang, which had prostitutes, started to become more of the norm. They sold coffee primarily, but they may or may not offer certain other things. (see this thread and this)
Of course, young people don't go to dabangs, and it's not openly talked about, so it's not a thing that all Koreans will know and tell their foreign friends. Dabang also had a negative reputation since then.
So, back to the Dabang Coffee
As I got back to my senses, I took a sip from Dabang Coffee – Original and Dabang Coffee – Hazelnut. S$2 each.
Ahh, so this is the taste of history and prostitution. 
---
Advertisements
---
My dumb colleagues looked at me like I'm siao, not knowing what I've been through. Time travel is hard dammit.
The hazelnut coffee is distinctly sweeter with the sweet nutty taste of hazelnut paste, though I don't quite feel like I am really drinking coffee with the muted bitter notes of the coffee bean.
Coffee wise, it's quite a mild coffee. Oily in texture, which is strange to say, but a murky layer is left on my tongue for an unpleasant aftertaste for both flavours. I suppose it was to replicate a creamy texture from cream, but it doesn't quite hit me as a smooth drink.
---
Advertisements
---
Both are very sweet, which you can clearly see from the nutritional information. The original flavour also had a taste I find in cheaply produced chocolate, which is hidden by the hazelnut flavour. I'm assuming that's the taste of cheaper vegetable oils.
Is this 1950s coffee? I think it would fare better than that. But it's not exactly good either. Dabang Coffee (the brand) is a sugar bomb disguised as coffee, which is out of place in 2019.
But that's exactly what a Dabang (the cafe) coffee is, and maybe I shouldn't fault it for that.
Original – 2.5/5
Hazelnut – 3.5/5
This Singapore love story set in the 90s shows you why you should never wait for tomorrow. Watch it without crying: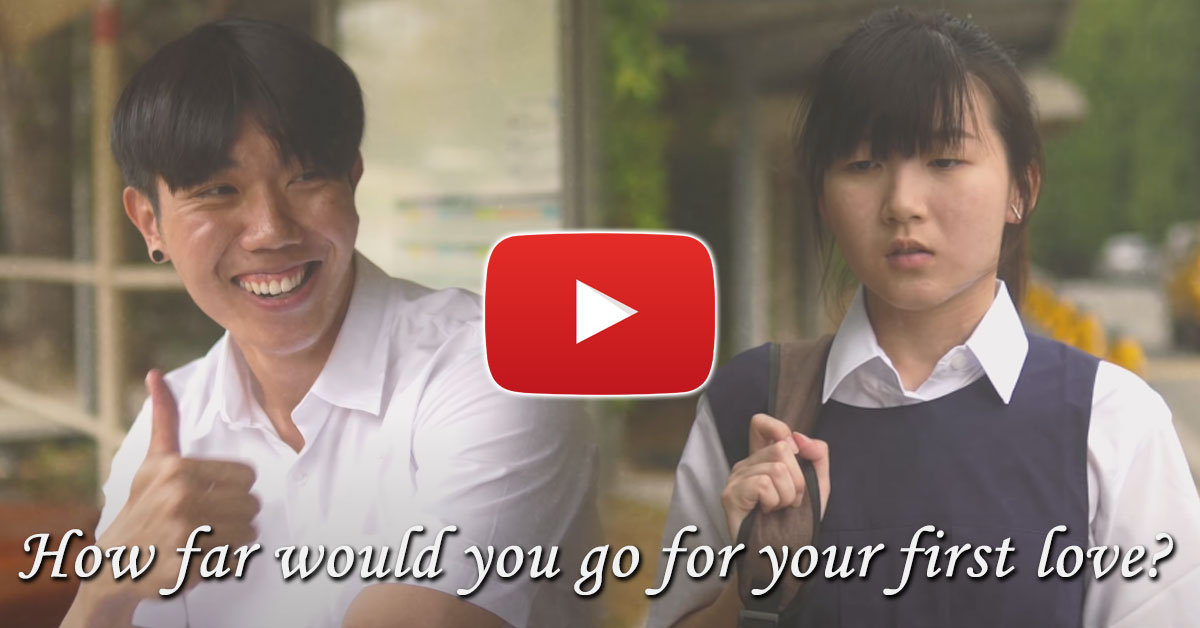 ---
Advertisements
---
Enjoyed this article because it's both informative and entertaining? If so, you should download the Goody Feed app so that you won't miss out on any articles, as there are app-exclusive contents as well! Also, join our Telegram channel if you use Telegram often!
Latest & Popular Articles You Must Not Miss:
---
Advertisements
---
---
Advertisements
---
---
Advertisements
---
Our Most Popular Videos You Must Not Miss:
---
Advertisements
---
This Singapore love story set in the 90s shows you why you should never wait for tomorrow. Watch it without crying: