---
Advertisements

---
Unfortunately, if you're reading this article thinking that TikTok is hiring content creators, you're setting yourself up to be disappointed.
They're hiring engineers instead. So if it's your dream to work in a social media company, then we've got some good news for you.
TikTok Hiring About 3,000 Engineers & That Include S'poreans
TikTok, or as I like to call it, the Vine of Gen Zs is probably one of the hottest social media apps now. Whether you like it or not, you've probably been exposed to some of the more viral videos.
Of course, one of the more controversial topics surrounding TikTok was that US President Donald Trump wanted to ban the app in America.
Plot twist: he wanted to ban it not because of the many security concerns people have but because of COVID-19.
In fact, at that time, President Trump said that banning TikTok was one of the reasons for "getting back" at the Chinese government for COVID-19.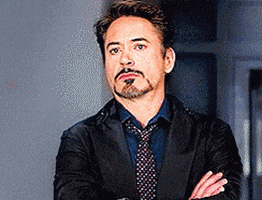 We aren't joking about this of course, you can read about it here.
Expanding TikTok
In more recent news, it was announced last month that TikTok will not be banned in the US.
Much to the relief of diehard fans and users of the app.
The owner of TikTok, Chinese-company ByteDance, was able to strike a deal that appears to restore Trump's faith in the app's security before the ban took place.
ByteDance plans to team up with Oracle, a software giant that will be its technology partner and manage data from its TikTok US users, and Walmart for a new company, TikTok Global, that will take over US operations.
According to Trump, TikTok Global will be "totally controlled by Oracle and Walmart".
Oracle, we can understand, but why Walmart, one of largest supermarket chains in the world, will remain a mystery.
Since TikTok is expanding globally at a rapid pace, it plans to hire more than 3,000 engineers over the next three years, mostly in Europe, Canada, Singapore and the U.S., said a spokesman to Reuters.
The same spokesman announced that the United States will remain one of the engineering hubs for the company.
Currently, there are about 1,000 engineers working for TikTok outside of China where nearly half of them are based in Mountain View, California.
Deal Awaiting Approval
Although the deal has Trump's blessing, a formal deal has not been finalised yet. This is because ByteDance said that it would not relinquish a majority stake in the app.
On 4 November, a judge will consider whether the US government will be allowed to ban downloads of TikTok from the app stores.
Which, according to ByteDance, would effectively ban its use in the US.
Lest you're not aware, it was reported that ByteDance is planning to make Singapore its "beachhead for the rest of Asia".
You can this video to the end on how TikTok "brainstormed" (also, please subscribe to our YouTube channel for more informative videos!):
---
Advertisements

---