---
Advertisements

---
If Canada had several icons for its country, they would have to be maple leaves, Justin Bieber, and Tim Hortons.
Other than one, the rest will come to our shores anytime soon.
On Tuesday, Japanese trading firm Marubeni Corporation announced their agreement with Tim Hortons' parent company, Restaurant Brands International, to introduce the coffee chain to Singapore through its Singapore-based subsidiary, Marubeni Growth Capital Asia.
According to a spokesman from Marubeni Corporation, the very first Tim Hortons outlet in Singapore is set to open later in the year.
The Third Country in Asia to Boast Tim Hortons
In 2017, the first outlet in Asia opened in the Philippines. The number of outlets across the country has since grown to 46.
Later on, in 2020, an outlet opened in Thailand. There are now a total of 12 locations there.
Its menu will be designed to cater to local tastes. Although we sure hope they come up with something other than a Nasi Lemak latte or Taro Pearl sandwich.
The coffee chain will be introduced to Malaysia within the next fiscal year and to Indonesia in the fiscal year after that.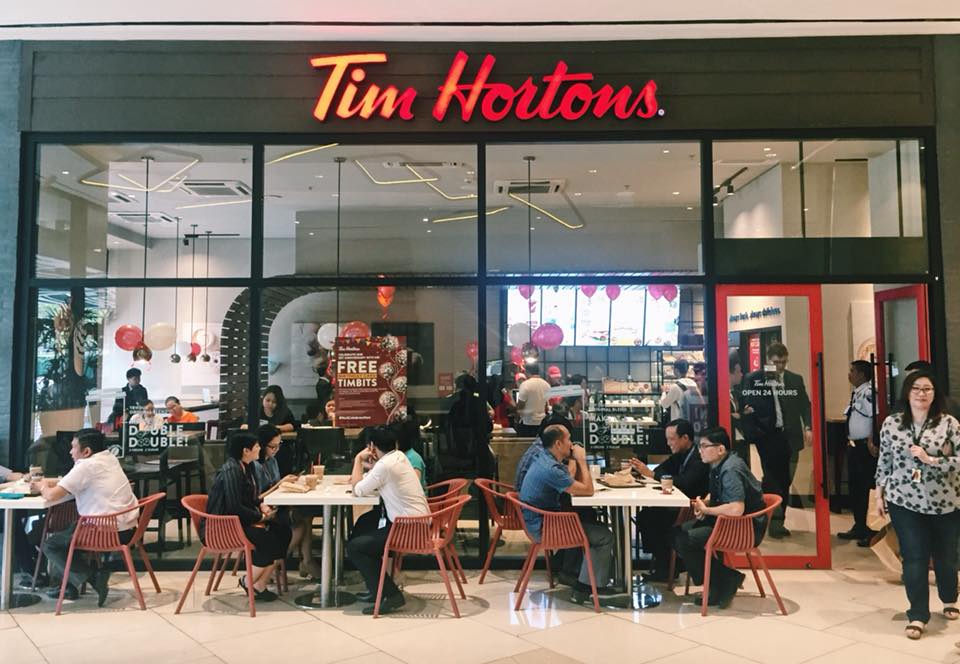 Thank goodness we no longer need to fly 14 hours to try their coffee which is constantly raved about.
It has yet to be confirmed whether the chain will be halal-certified, as local menus are still being developed.
Is Tim Hortons an Actual Person?
Everything about Tim Hortons, from its origins to obviously its menu, screams Canadian.
Tim Hortons is the name of its co-founder, a defenceman for the ice hockey club Toronto Maple Leafs. Ice hockey is also the national sport of Canada.
---
Advertisements

---
The first ever Tim Hortons opened in Hamilton, Ontario, in April 1964. It has since become Canada's largest restaurant chain and a cultural icon.
Currently, it has 5,600 locations across 14 countries. It may take Singapore by storm like Shake Shack (seriously, there was one point where Shake Shack outlets were popping everywhere out of nowhere).
If you're a coffee lover tired of Starbucks' prices, or Coffee Bean just doesn't do it for you anymore, there will be a new, reputed coffee place for you in town.
However, what's the point of all these overseas chains coming in when none of them is FamilyMart, a.k.a. the best convenience store ever?