Last Updated on 2022-02-09 , 4:33 pm
In today's day and age, hair & scalp care is essential for most of us. It is key for not only our outlook but also for our overall hygiene.
Having healthy hair ensures that we look our best.
After all, a "good hair day" boosts our mood and self-esteem.
As a young adult who just turned 20 years old, I would assume that my hair looks decently alright from the outside.
But after a visit with TK TrichoKare and a customised hair & scalp treatment, I realised I was wrong.
Also, I am super glad to have this treatment done just in time for Chinese New Year.
TK TrichoKare
Upon entering the TK TrichoKare outlet at Clementi Mall, I was greeted by two friendly staff. Subsequently, I was then assisted into a consultation room and handed a questionnaire to fill up.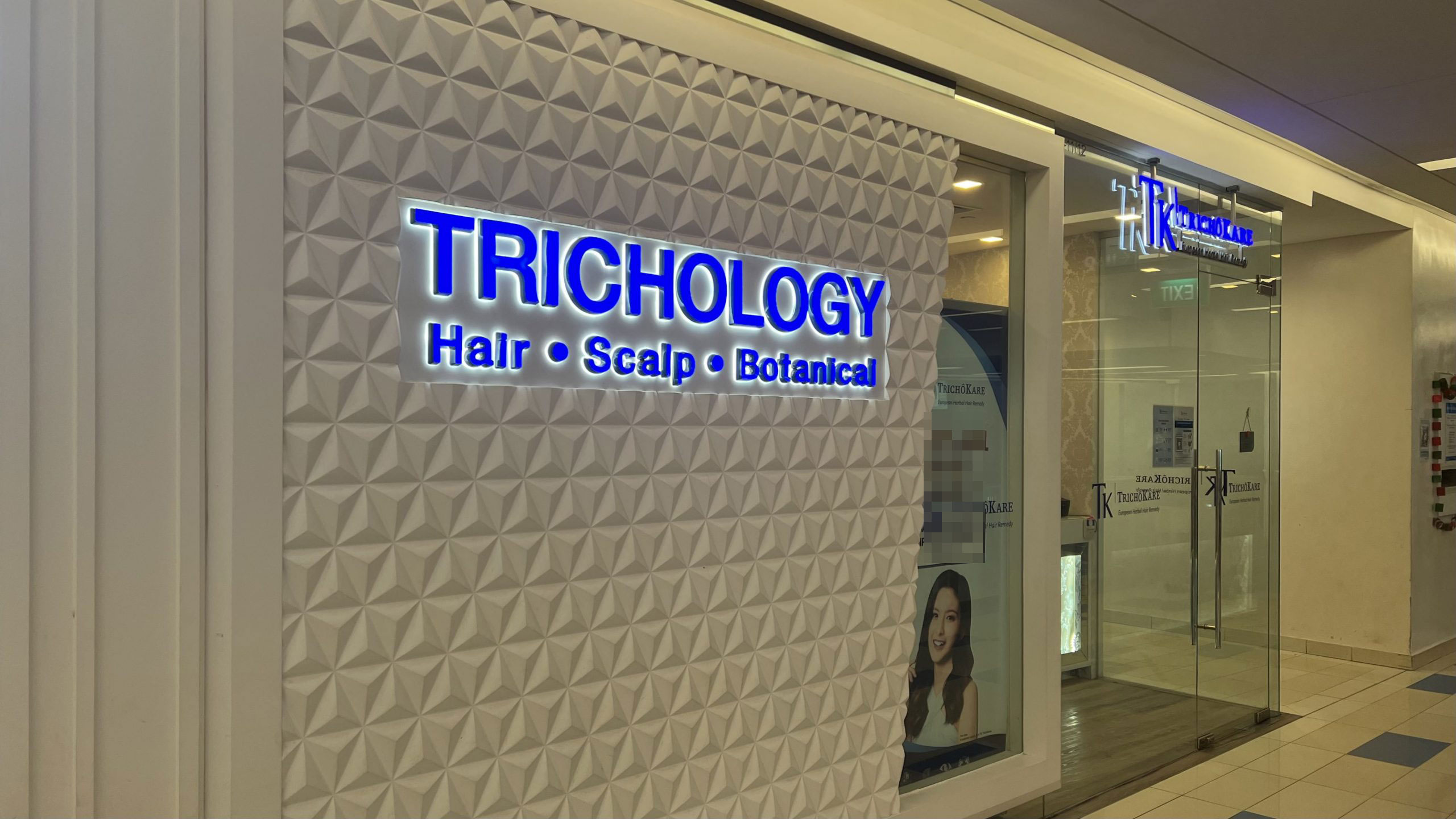 In it were short closed-ended questions to find out more about my lifestyle habits ranging from my diet to a self-observation of my scalp & hair condition.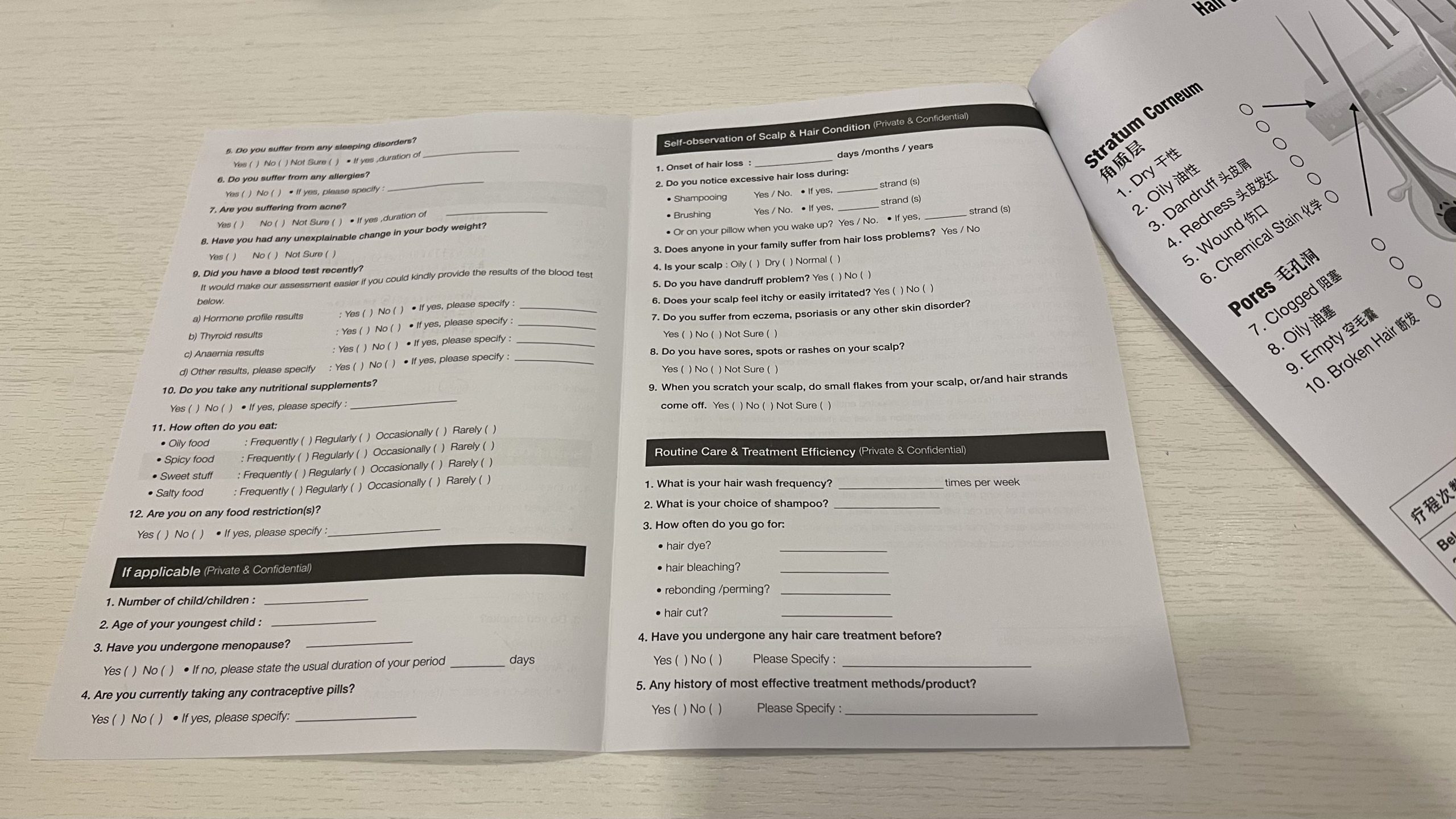 After the initial background check, a trichologist / hair & scalp specialist will then use a lens tool to have an in-depth examination of your scalp condition.
In the beginning, I thought that my hair & scalp condition was in "good shape". But what I saw from the scans…didn't look so good after all.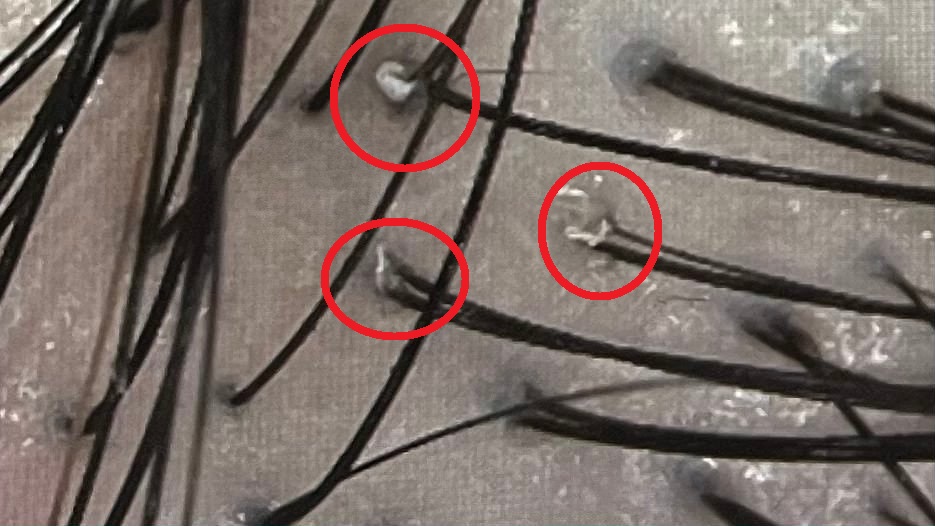 Apparently, because of the high levels of stress I'm in, my hair is starting to show signs of thinning. Each hair follicle should have 3 strands of hair to be healthy but some of my hair follicles are with 1 or 2 strands of hair only! My hair follicles are also starting to get clogged up due to my naturally oily scalp.
Yikes.
After all of that is out of the way, a customised hair & scalp treatment plan that suits me best was formulated. It's time to get things going.
Step 1 – Hair Masque
In facial care, they say that detoxing your skin by removing as many impurities as possible is critical in rejuvenating your skin back to its prime condition.
That works the same for our hair & scalp.
As such, the first step was to get rid of any grime and unclog the hair follicles. A hair masque consisting of premium European herbs was applied to my scalp in sections. This is to ensure an all-around consistent and thorough application.
The masque then stayed on my hair for around 20 minutes to let the healthy minerals sit in. Afterwards, the product was then washed off.
That hair wash was one of the best I've ever experienced. The shampoo and conditioner used had a cooling effect and smelled amazing.
Step 2 – OxyJet
After blow drying my hair, a blue gel-like substance was applied to my scalp in layers. Thereafter, a machine called OxyJet will then squirt out cooling small spritzes of oxygen.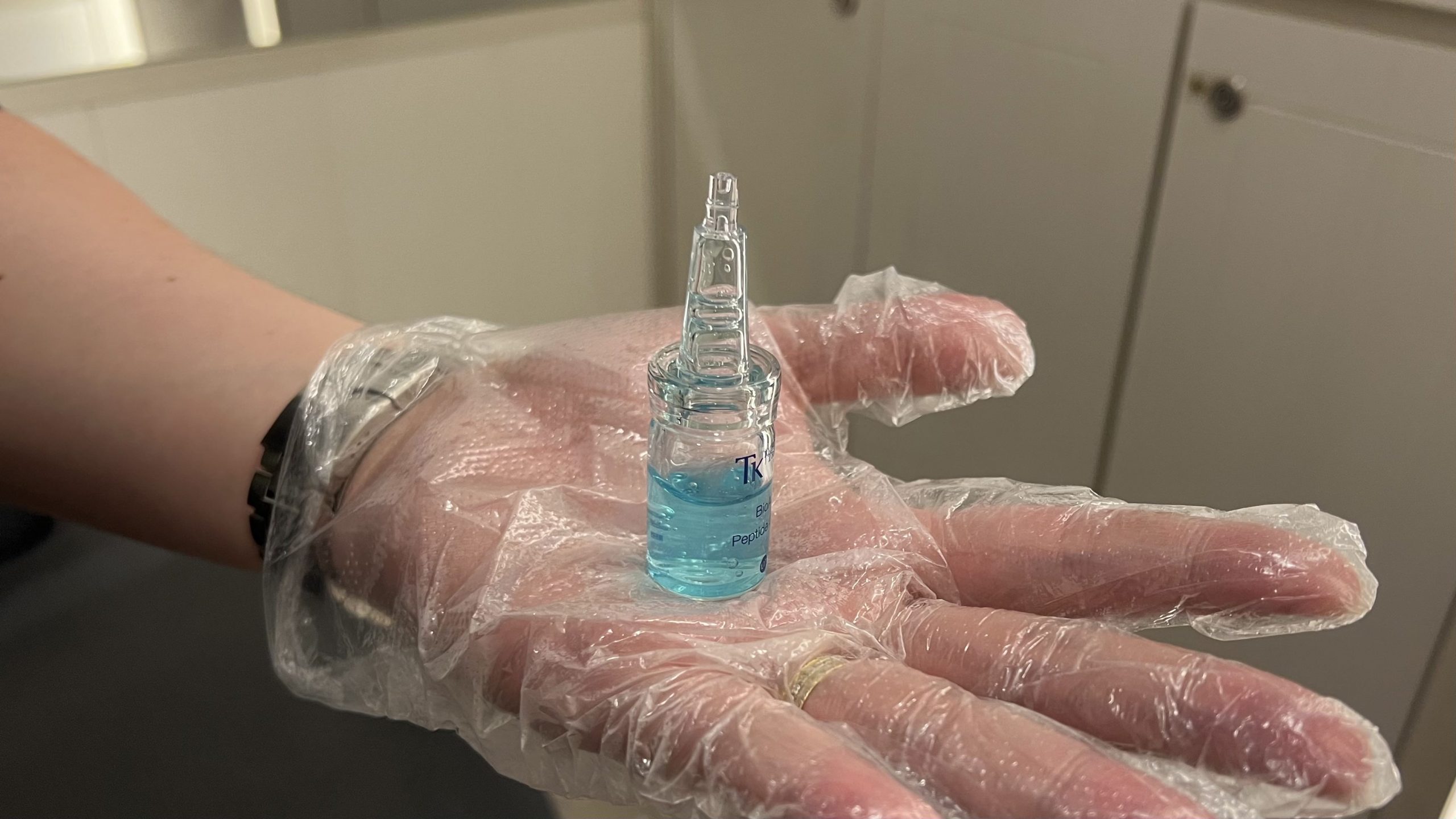 It essentially helps to introduce hair growth by acting as a catalyst for the copper peptide ampoule to be absorbed onto the scalp. Once the nutrients have reached the roots, the blood circulation of less active cells will be promoted.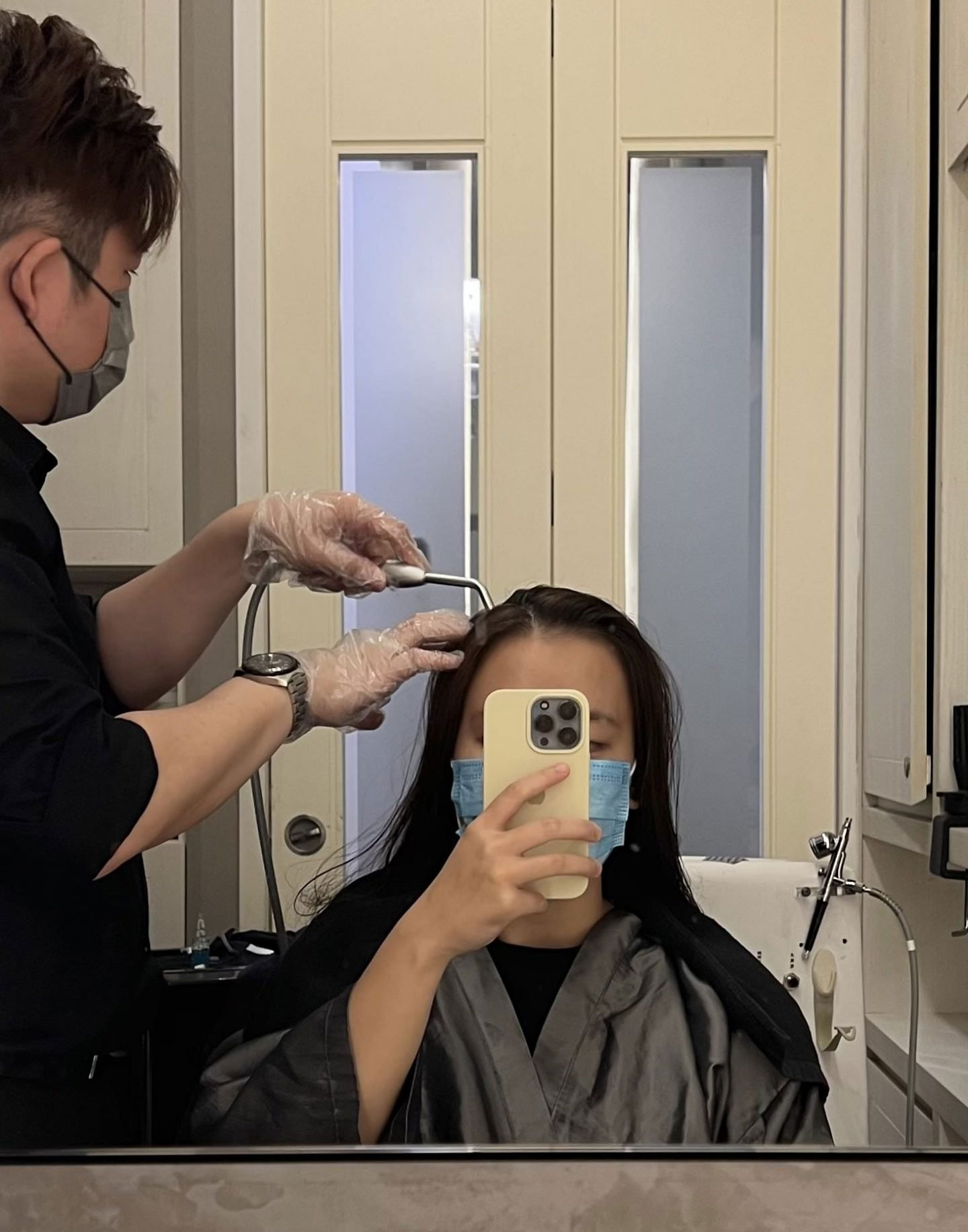 Remember when the trichologist / hair & scalp specialist said that I am starting to show signs of hair thinning? Yup, this will help.
Step 3 – Infra-Red Low Light Therapy
To end off the treatment, I was placed under this helmet that looked like it came out of a science-fi movie.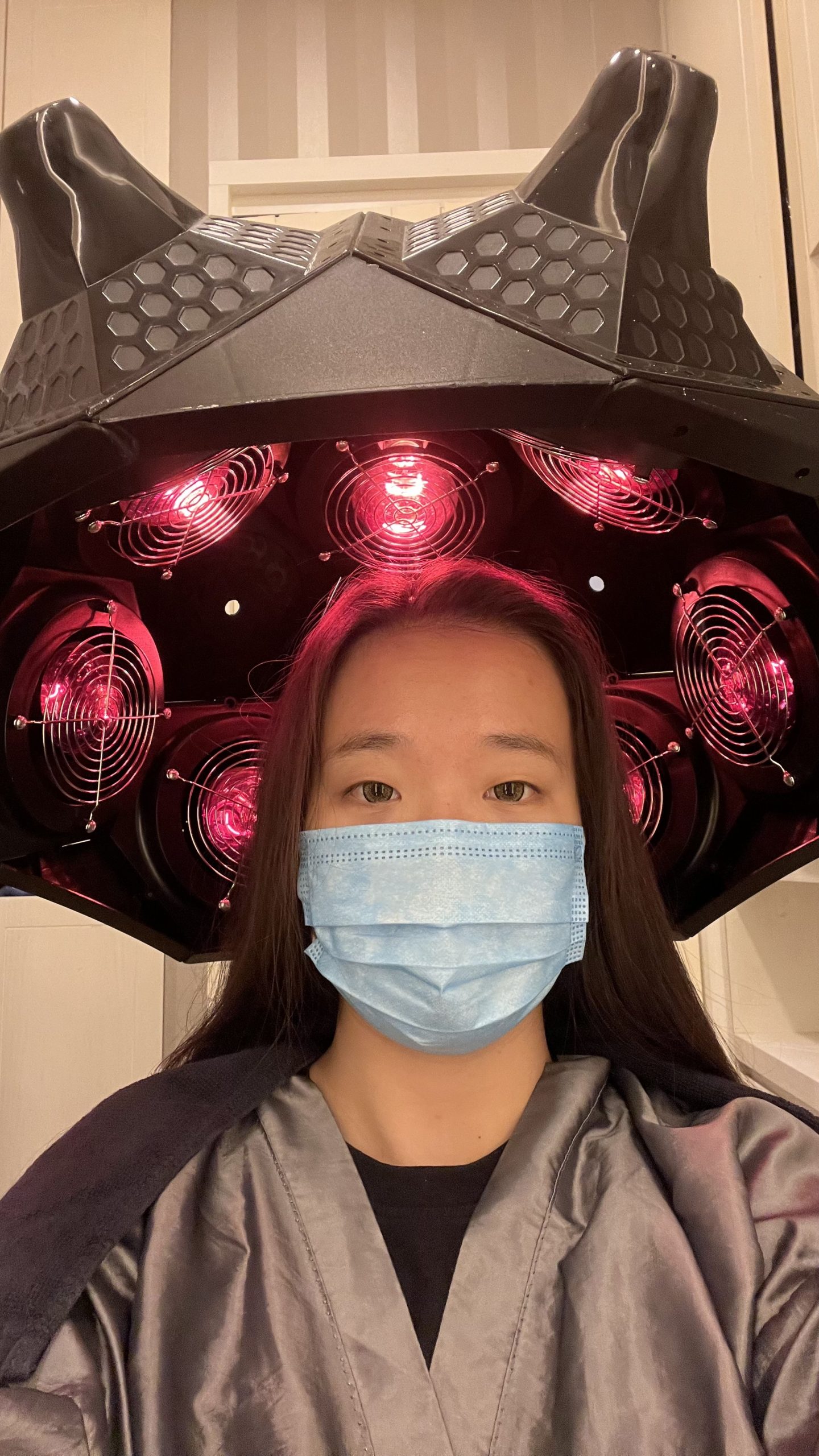 Despite its flashy red lights and daunting outlook, the heat is actually kind of soothing. The non-invasive therapy uses infrared technology to lock in the nutrients and speeds up healing.
It's like an express ticket to restore your hair and scalp to the fullest glory it deserves.
Ten minutes or so is all it takes for this last step to end the treatment.
Post-Treatment
Instantly after the treatment, there's only one word to describe the feeling: fresh.
My scalp looks and feels way cleaner. My hair was also much bouncier than before!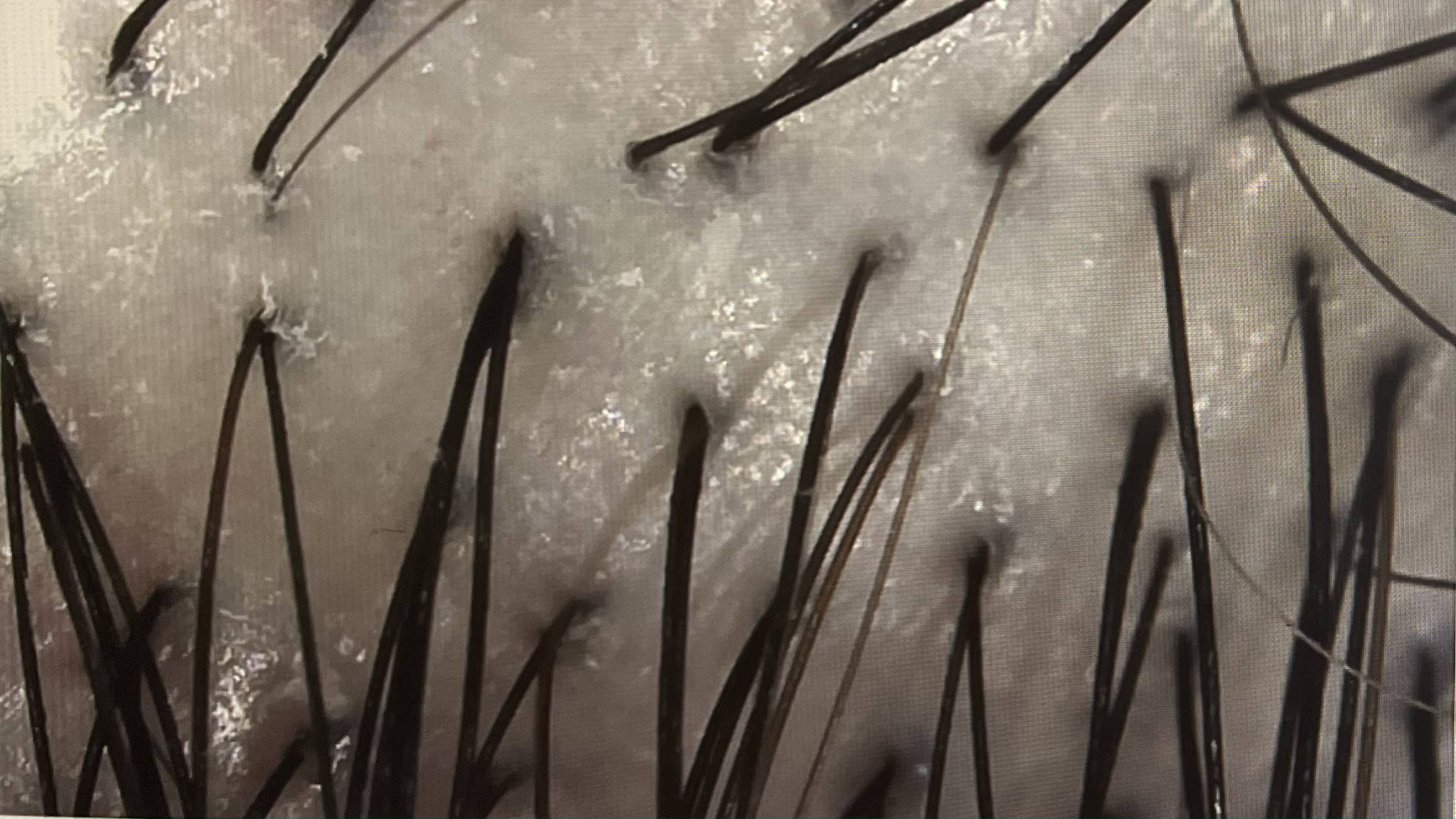 Here's the before and after comparison: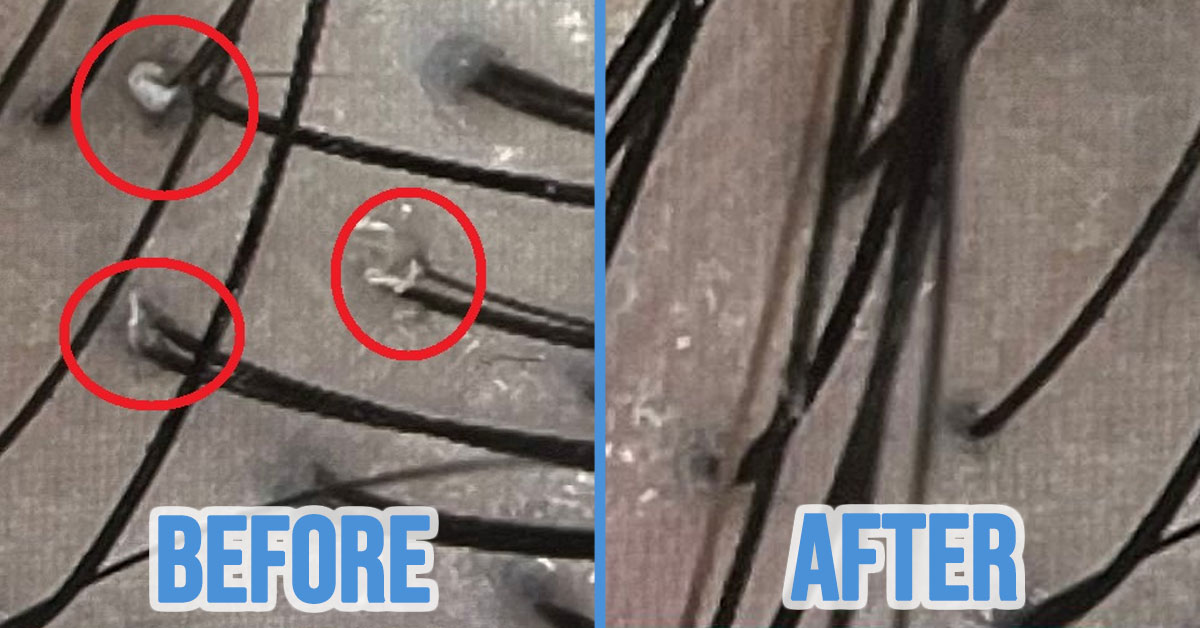 After doing the same scans of my scalp, it was clearly seen that the oil sebum was no longer there. Clogged hair follicles were now opened up which would stimulate new hair growth cycles.
If you too would like to enjoy this one-of-a-kind experience, simply register for the Award-Winning Advanced Scalp Detox & Care Treatment @ S$40 NETT with Free HairGRO Ampoule + Free Travel size Hair Care Kit (worth S$745) here! It's never too late to start taking care of your hair & scalp regardless of your age!
In addition, for those living in the West, good news. Recently opened on 1 Dec last year, TrichoKare has a brand new outlet at Jurong Point (JP1, #B1-62)!
This article was first published on Goody Feed and written in collaboration with TK TrichoKare.