Since February 2023, people in Singapore are no longer required to wear masks when in shopping malls or on the bus and MRT.
And along with the easing of COVID-19 measures, we are back to office again after years of WFH arrangements.
While most of us are trying to get our faces into order to, once again, impress others, there's a huge component that most of us might be missing: Our hair.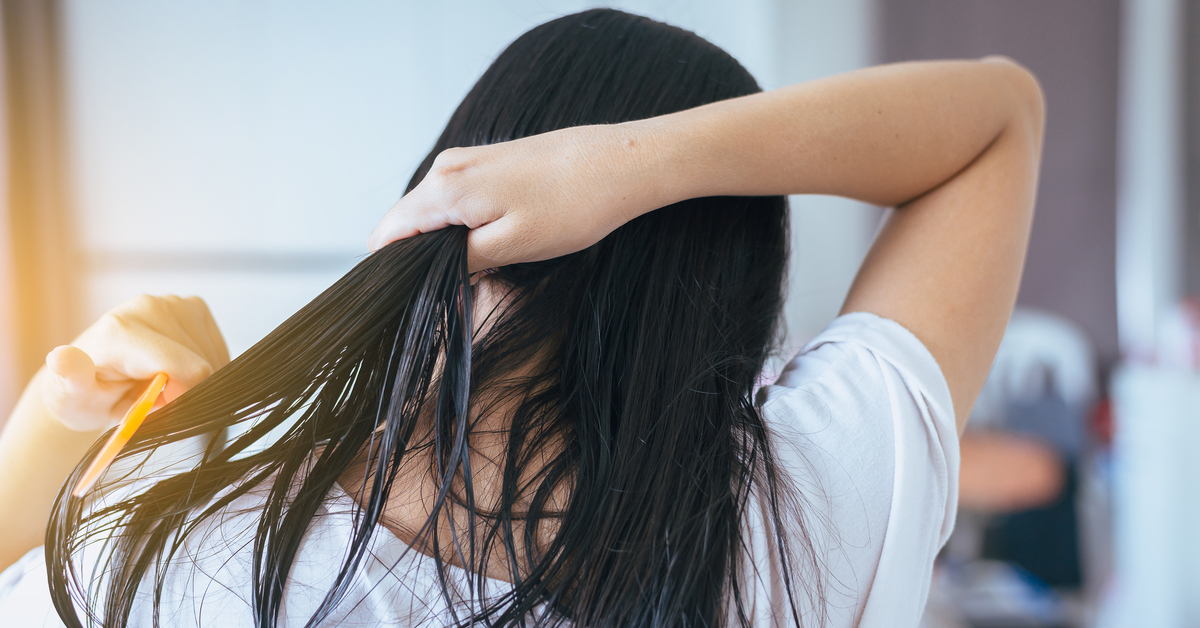 Well, no matter whether you've not been taking care of your hair because you don't go for physical meetings as often, or you're suffering from hair loss, dandruff and itchy scalp due to stress, we have the perfect (and affordable) solution for you.
All it takes is $40.
TK TrichoKare's Award-Winning Scalp Purifying Therapy for Just S$40
Unless you've been living under a rock all this time, you'd have heard of TK Trichokare, or seen their outlets at shopping malls across Singapore.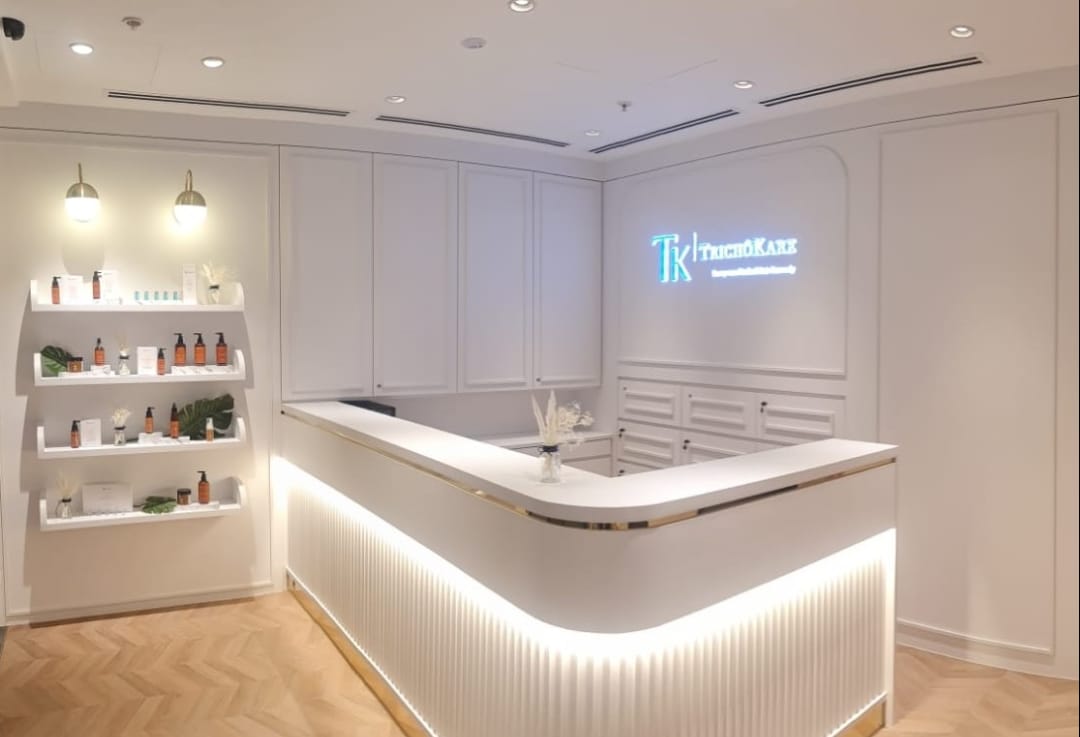 With over 19 years of experience in providing targeted hair solutions, TK Trichokare combines premium-grade European herbs, technology and well-trained certified Trichologists (read: hair and scalp experts) to alleviate your scalp and hair problems.
Also, they are well-known for their customisable European herbal remedies that is gentle yet effective on your scalp.
A Customised Approach to Solving the Root of the Problem
Just like you and me, Trichokare doesn't believe in a one-size-fits-all approach.
The brand believes that everyone's scalp conditions vary, and will conduct a hair and scalp analysis before every session.
Trichokare uses a super-magnifying lens called Tricho-scan–it can zoom up to 200X to find the root of the problem (pun intended).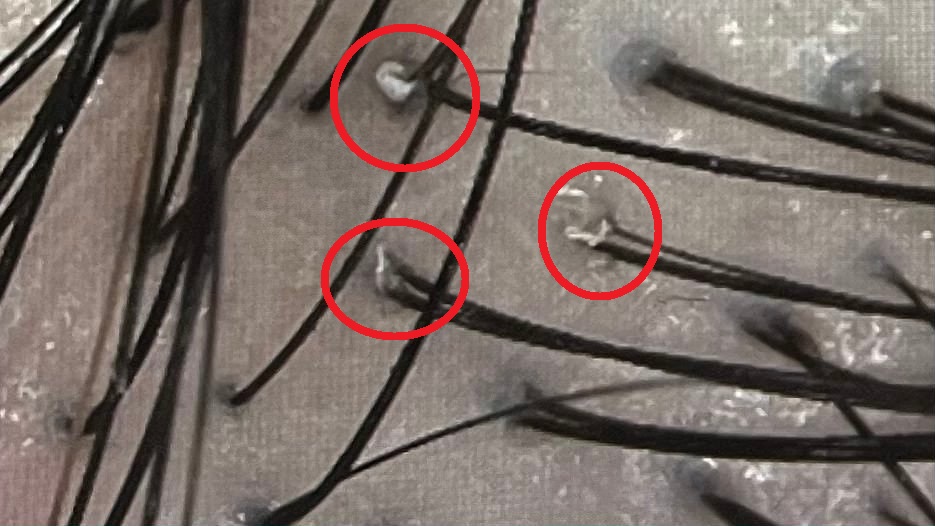 For the uninitiated, the image above shows hair thinning and clogged pores.
Now, you might not believe it but the scalp above belongs to one of our team members who have long, luscious locks. And guess what? She's only 21 years old.
Lesson-in-point: Despite how healthy your hair looks, and how young you are, it's good to get your scalp checked out once in a while. Who knows what unhealthy signs you can find beneath those locks of hair.
The Process
During the session with Trichokare's certified consultant, you will need to fill in a comprehensive questionnaire, which dives into various aspects from dietary habits to self-observations.
Next, The Treatment
There are a total of five steps in the entire treatment process.
1. Deep Cleanse: Customised Premium European Herbal Scalp Masque
The first is a customised premium European Herbal Scalp Masque where the Trichologist will expertly customise remedies for you, based on your scalp issue. The customisable approach helps for the different hair problems detected in the hair and scalp analysis.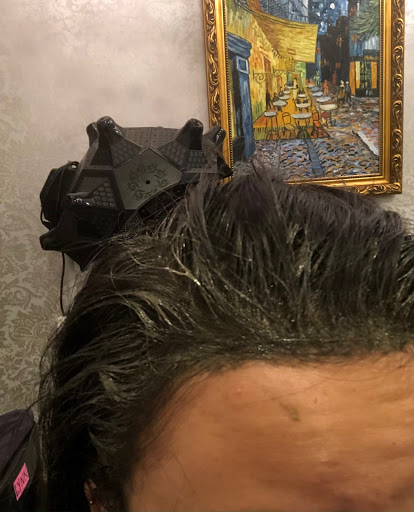 The masque will detox your scalp and remove any grimes and clogs, helping your scalp to breathe better. It is left on for 20 minutes to allow healthy minerals in the remedy to fully seep into your scalp.
2. Wash: Nourishing Hair Bath
After the 20 minutes is up, you will be given a nourishing hair bath where the remedy is washed off, together with the grime and dirt.
Did we mention that the scalp massage was incredibly relaxing as well? Because it was.
3. Improve Scalp's Cell Metabolism, Blood Circulation & Encourage Hair Growth
Hair loss is the number-one fear of most people and the OxyJet helps do all of the above to curb hair loss.
Trichokare's customised ampoule (MaxiKare Ampoule), which will increase hair growth and thickness, and reduce inflammation and damage to the scalp, will be applied in layers. It's also rich in amino acids and anti-oxidants, which will help protect the hair from free radical damage and help in providing hydration and nourishment in the hair.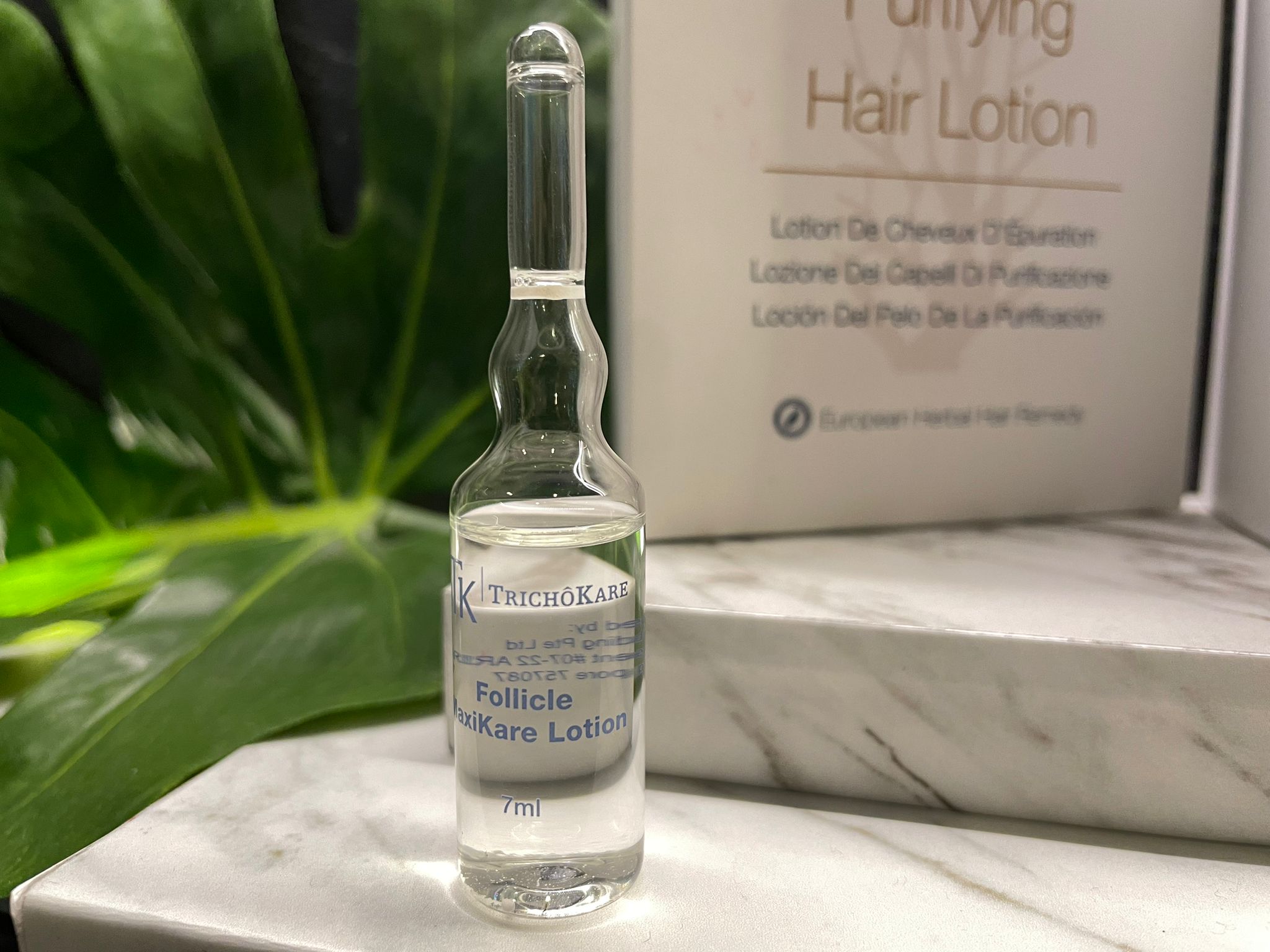 After which, the Trichologist will use a machine, OxyJet, to inject cool spritz of oxygen into your scalp.
Essentially, this step helps to accelerate scalp's cell metabolism and improve blood circulation.
It also helps your scalp to absorb the MaxiKare Ampoule fully, maximising the effectiveness of the formula.
4. Supporting Hair Regeneration & Accelerate Healing: Photodynamic Therapy
Last but not least is the gigantic "helmet" that looks like it came out from a sci-fi movie.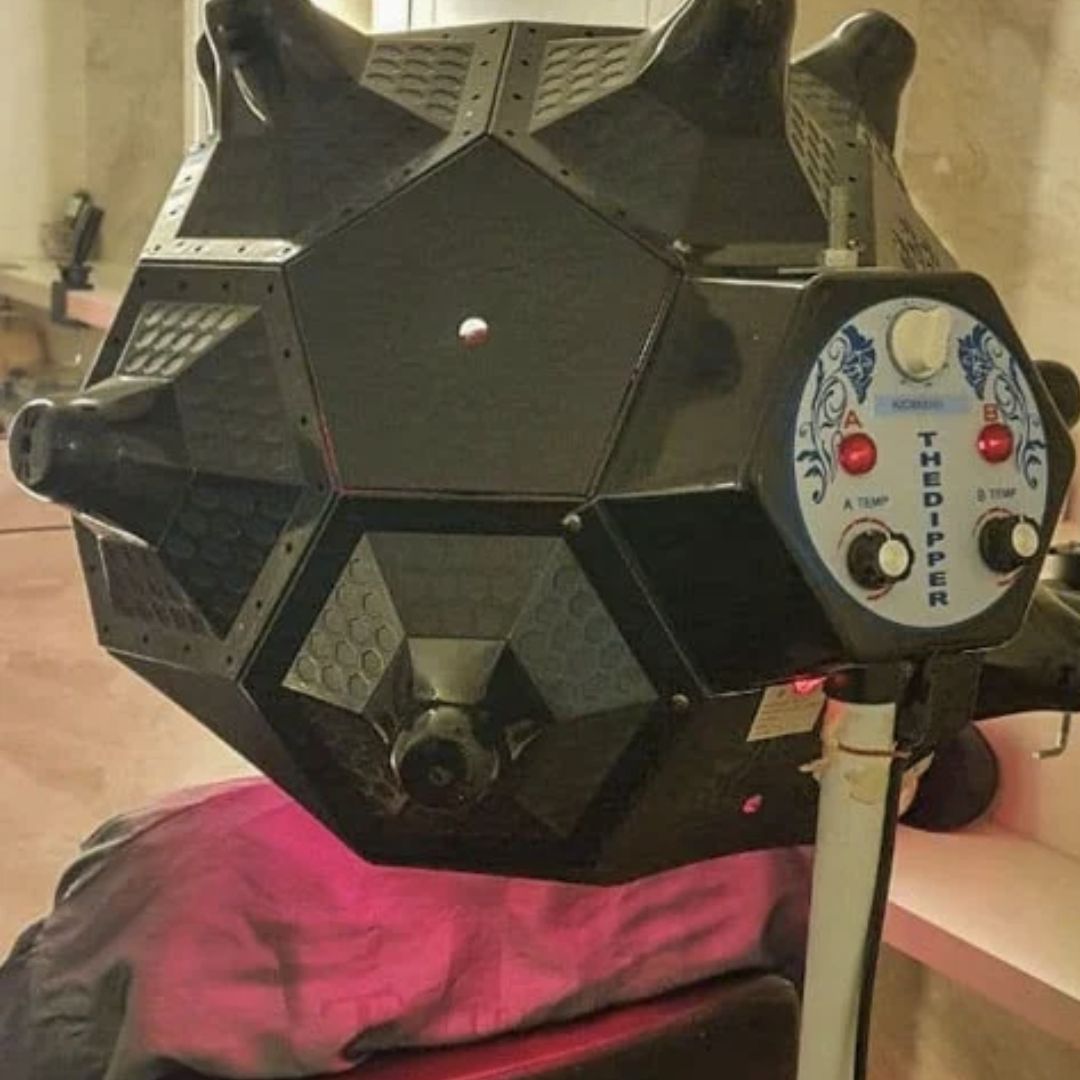 While first-timers might find their hearts beating fast during the initial moments, those who've tried it says it's nothing daunting.
The heat is kind of soothing and the infrared technology your scalp to lock in the nutrient and accelerate healing.
5. Before & After: Post-Treatment Hair & Scalp Analysis
After the treatment, the consultant will conduct a hair and scalp scan analysis for you again.
Rather than walking away wondering if the treatment works, you'll have visual proof on how your scalp has improved (significantly) after a single Scalp Purifying Therapy session with Trichokare.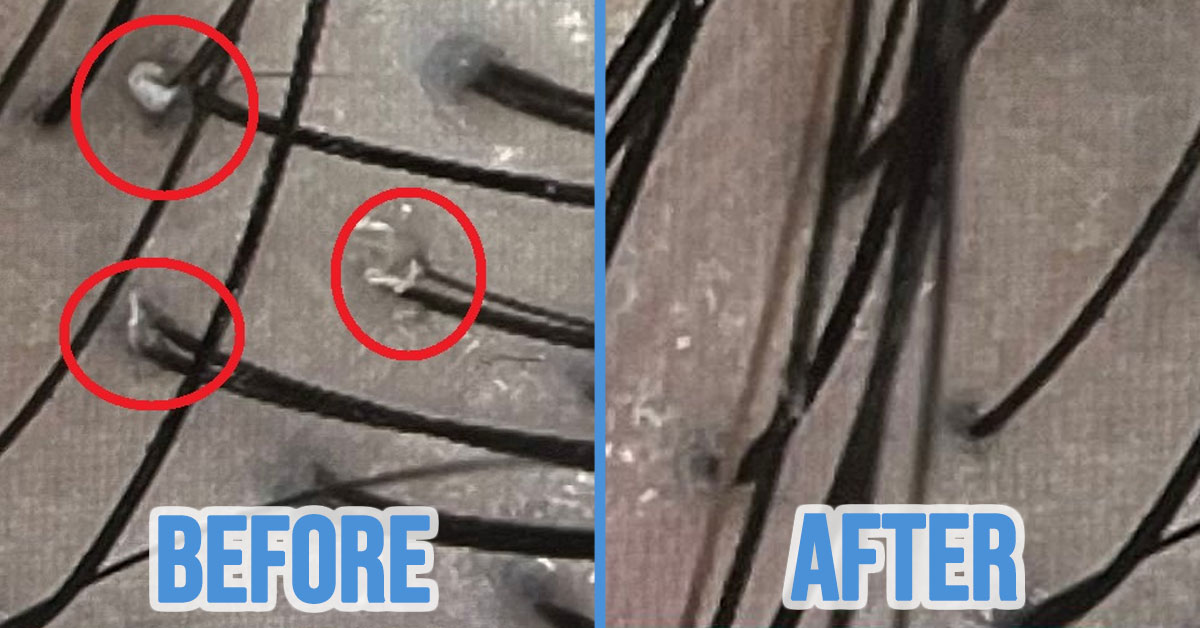 As you can see from the before-and-after image above, the oily sebum was no longer visible on the scalp and clogged hair follicles were cleared up.
Satisfying.
In Case You Missed It, All of the Above (& More), Costs S$40
Yes, you heard that right.
This effective and relaxing hair and scalp treatment that takes two hours or so with many intricate steps costs only S$40. A worthy investment indeed.
Now, if you need any more reason to go for TK Trichokare's Scalp Purifying Therapy, you'll be happy to know that you can try the treatment for yourself at a steal (S$40 nett only) and be able to evaluate for yourself the effects and differences to your scalp.
From now until 30 April 2023, you will also get to bring home a Hair Bath & CompleteKare Mask for some post-treatment TLC for free.
All in all, for just S$40 nett, you get to enjoy a deal that's worth S$770, with a full suite of treatment plus free gifts.
This promotional bundle is available at all TK Trichokare outlets.
So what are you waiting for? Time to make your appointment with TK Trichokare here today.
This article was first published on Goody Feed and written in collaboration with TK TrichoKare.