Christmas is coming soon, and while the "last great sale of 2020" (12.12) is over, that doesn't mean you can't enjoy any more deals for the rest of the year.
Tis the season to treat others and yourself, and what better way than give your hair some tender loving care? And at a reasonable price too?
Well, if you find yourself nodding to all the questions above, TK TrichoKare is ready to give you the opportunity to do so.
TK TrichoKare
If you've not heard of TK TrichoKare, just know that as far as hair experts go, it's one of the top few places in Singapore.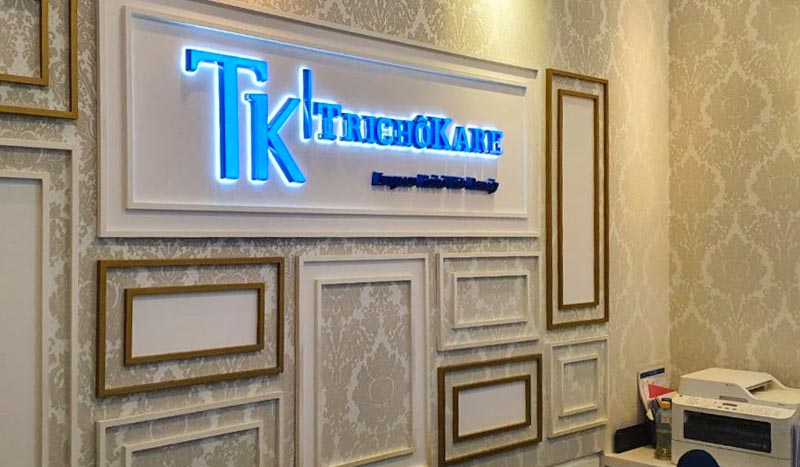 Trichos is a Greek word that translates as 'hair'. With the suffix, 'ology', Trichology means the scientific study relating to scalp and hair health.
Trichology is the science of the structure, function, diseases and care of the human hair and scalp. It covers the anatomy, chemistry, physiology, nutrition, genetics and microbiology.
With their certified trichologists, European herbal hair remedies, and advanced technology, you know that your beautiful head of hair is in good hands.
I was lucky enough to volunteer (read: I fought with my fellow writers) to be sent down to TrichoKare for their customised treatment, and oh, boy, let me tell you, refreshing doesn't even begin to describe it.
Customised Treatment
The start of the customised treatment is to first analyse the condition of your scalp, as well as give it a deep cleanse (with the help of TrichoKare's gadgets) so that you'll leave feeling like your hair's been reborn.
First, their hair and scalp specialist sits down with you to talk about any habits that might contribute to your hair problem.
Of course, with Covid-19 safe management measures kept to.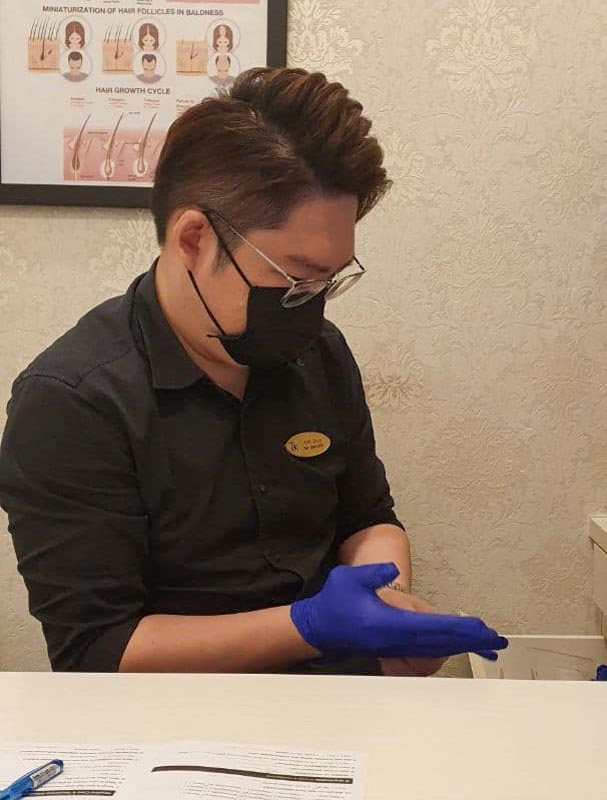 Whether you're suffering from oily scalp, hair loss, dandruff or a sensitive scalp, the specialist is able to help you get to the root of the problem.
It's not just talking, too, as they'll also perform a Tricho-Scan on your scalp to show you how good (or bad) a condition your scalp is in.
I'll be the first to admit I don't have the greatest hair, but to have it shoved in my face like this? Scary.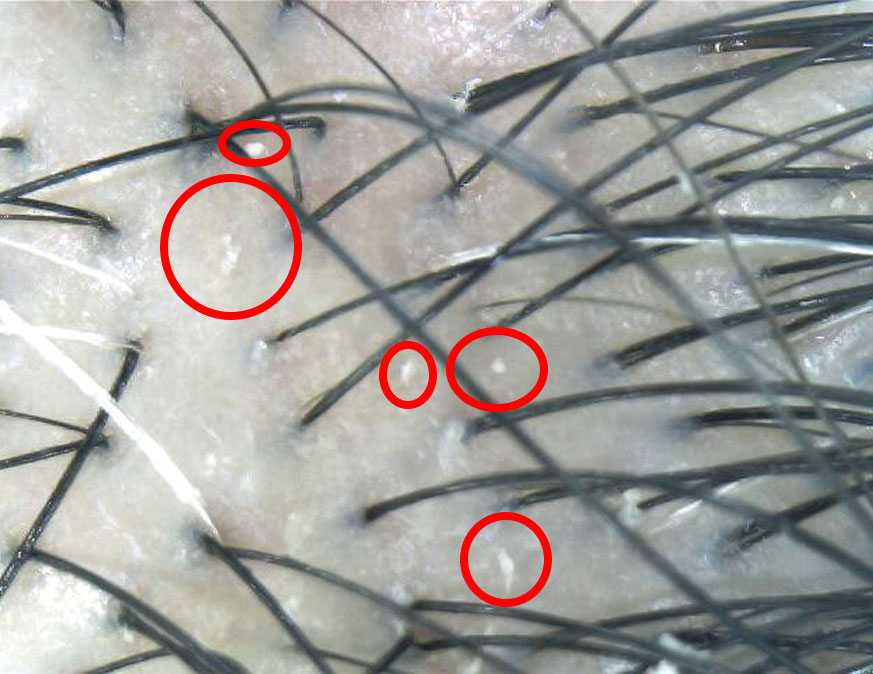 After the analysis is done, you'll be transferred to another hair and scalp specialists to start the treatment.
Step One: Premium European Herbal Scalp Masque
As people always say, before you can start cleaning, you need to clear out the unwanted stuff first.
In the first step of the treatment, TrichoKare applies a peeling serum to clear away the accumulated sebum on your scalp.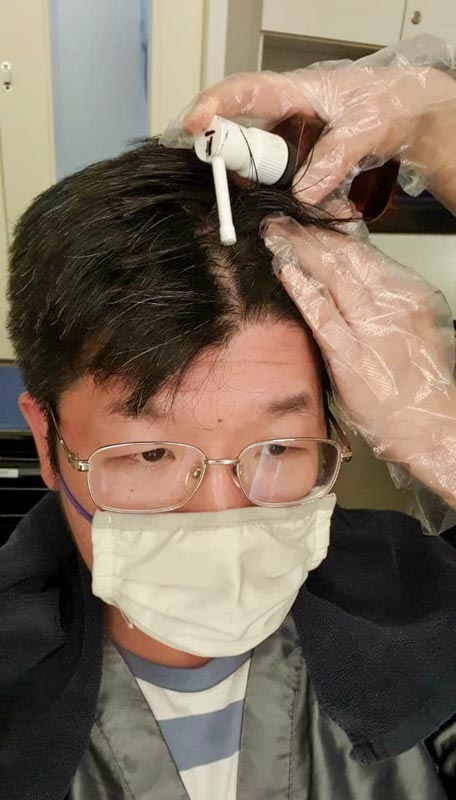 Right after applying the serum, they leave you to your own devices for 5 minutes before massaging your scalp to speed up the absorption of the serum.
Then, it's time for you to wash off the accumulated dirt.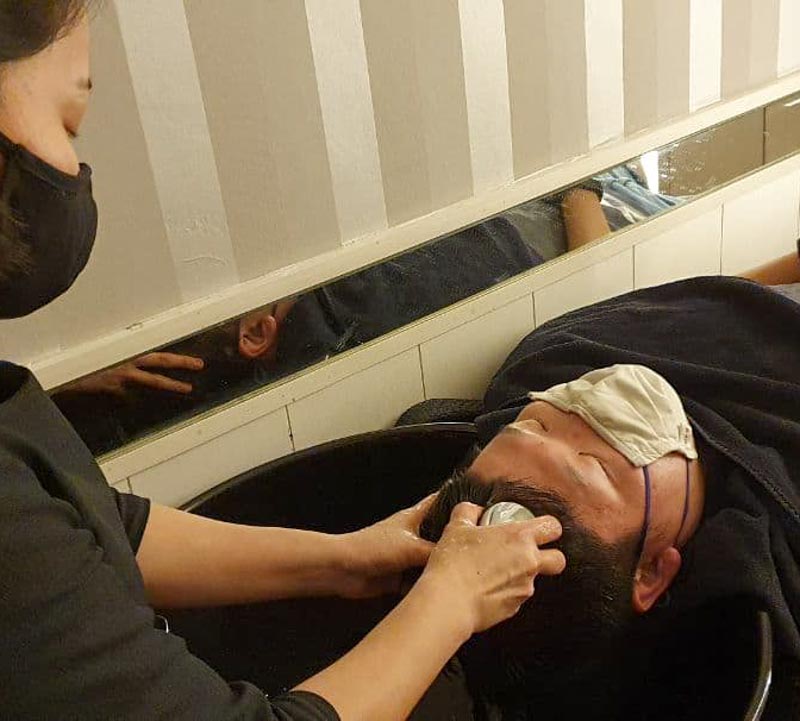 Refreshing is an understatement for this.
Besides washing your scalp twice, the second time with a shampoo infused with natural active extracts – peppermint, the specialist also kindly massage your hair one more time during the wash.
Shiok.
Step 2: OxyJet
After the deep cleanse, the next step is to introduce TrichoKare's own blend of European herbs ampoule to keep your scalp in tiptop condition.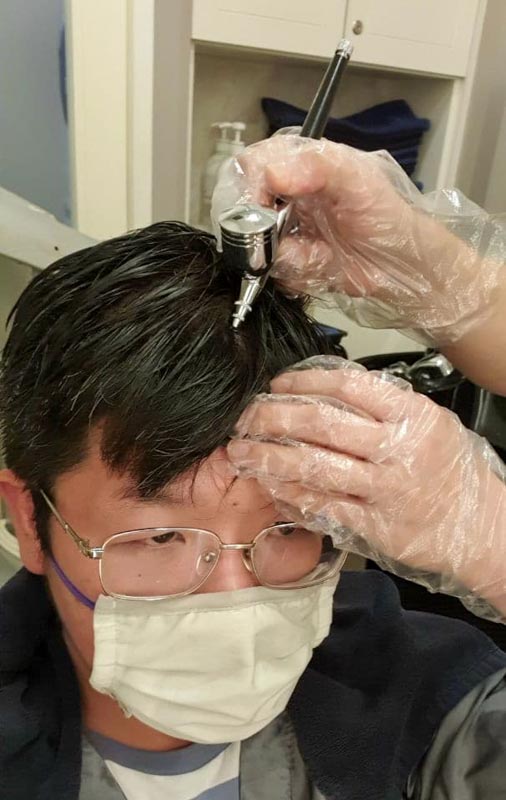 After applying the ampoule, they bring in their next gadget: a machine that jets oxygen into your scalp's pores and speeds up the absorption rate.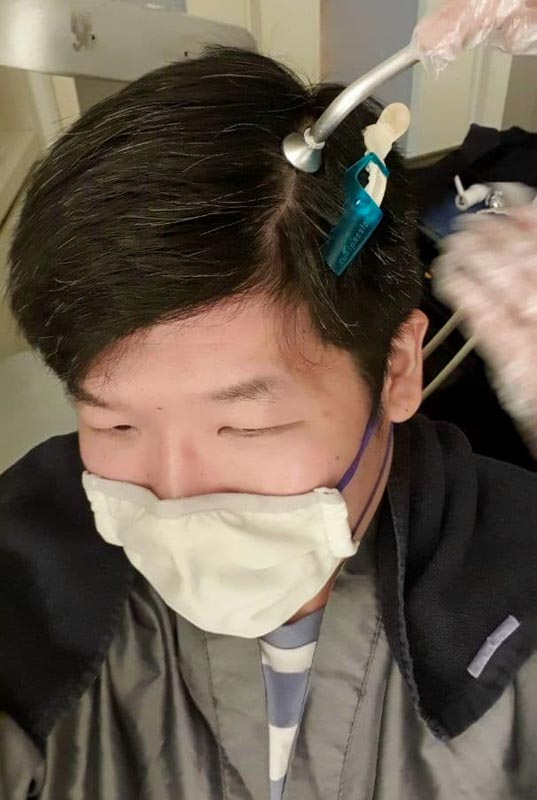 No stone was left unturned as the specialist carefully go over every surface of your scalp.
Step 3: Photodynamic Therapy
And finally, the step that'll make you feel like Professor X from X-Men.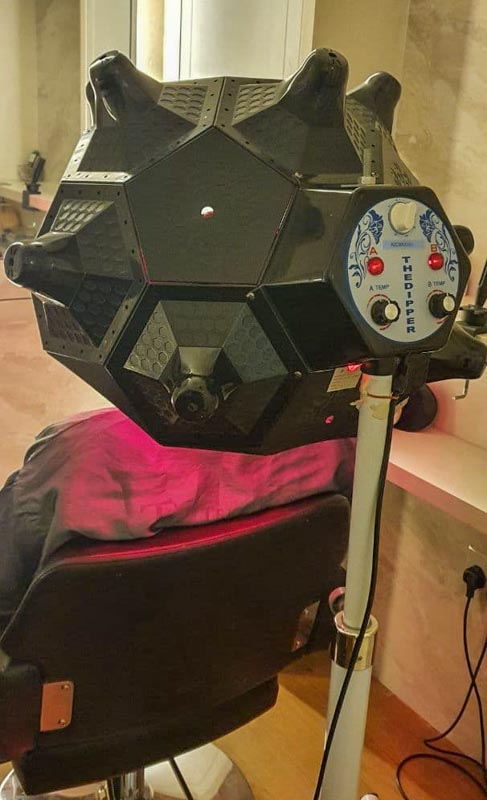 A big Cerberus-lookalike machine is brought out to heat up your head for 10 minutes.
Here's how it looks like from the front.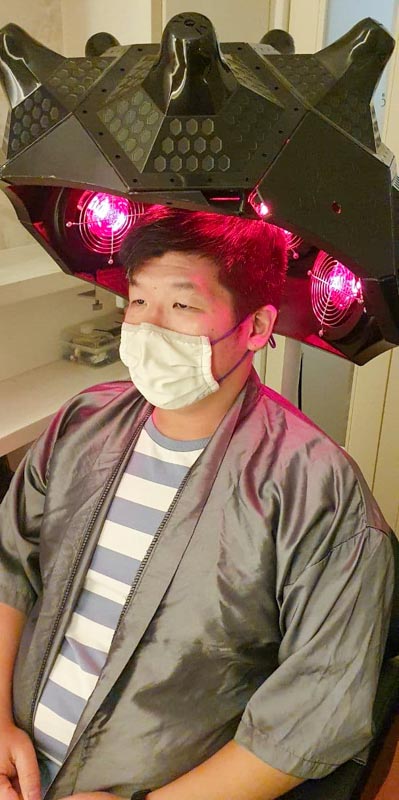 Despite its scary appearance, the machine's actually at the comfortable temperature perfect for dozing off.
Best nap ever.
End Result
At the end of the session, the Trichokare specialist will sit down with you once again to show you the results of the treatment.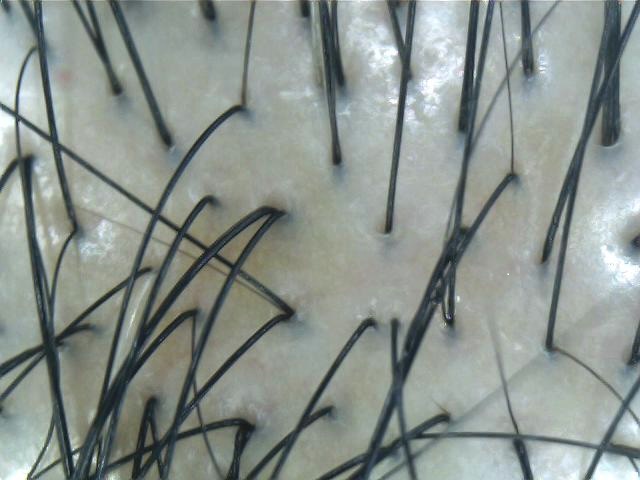 Here's a side-by-side comparison so you'll be able to tell the difference.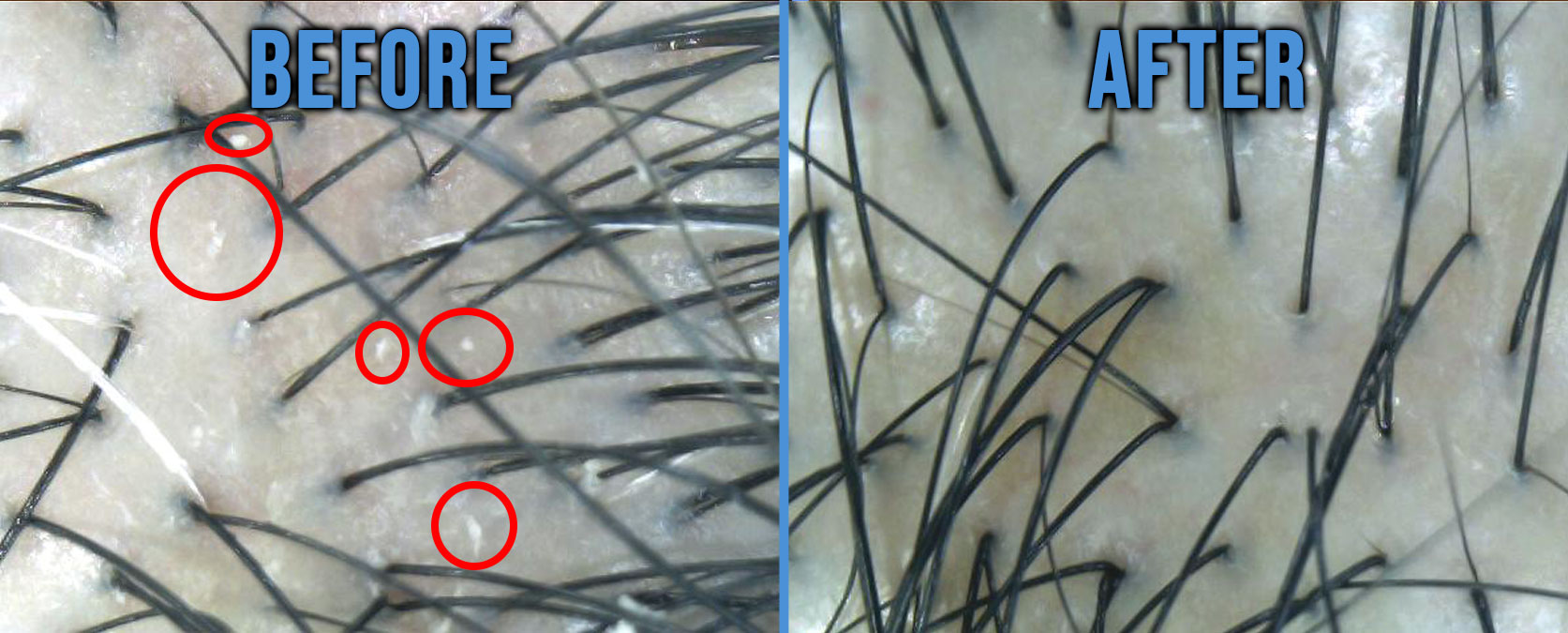 Less flakey hair, healthier scalp.
Right after the treatment, you'll swear that this is the first time your scalp has managed to breathe so well.
Other than the treatment, the specialist were also very generous in sharing their know-how on how to keep your scalp and hair healthy and bountiful, including best practices for haircare routines.
Don't Say Bojio: $40 Nett For The Customised Treatment
Remember, at the start of the article, I promised you something affordable?
Well, here it is.
For a limited time only, TK Trichokare is offering the Scalp Detox & Care Treatment @ $40 NETT (Total worth $745).
Not only do you get it at a price way below what it's worth, but you'll also get a hair serum to nourish your hair at home and a travel hair care kit so that even if you're overseas, you won't neglect your hair
Remember, everyone deserves some TLC from time to time, even your hair and scalp.
You can sign up for your discounted session here.
This article was first published on Goody Feed and written in collaboration with TK TrichoKare.