Have you ever had that one friend with super bouncy and silky smooth hair and you always see them and go "I wonder how's it like 24/7 living with such glorious hair?"
I know right. How do some people just not have oily hair under Singapore's madly warm weather?
With TK Trichokare's customised European Herbal Hair Remedies, they might just be able to help.
TK Trichokare
Lest you didn't know, TK Trichokare is a leading Trichological centre that provides customised European herbal hair remedies verified by professional Trichologists with products carefully formulated by professional herbalists.
What's a Trichologist? Well, they're people specialising in the study of hair and scalp problems in a holistic way. A Trichologist would then advise on personalised and customised treatments, proper nutrition and lifestyle changes in order to improve the health and appearance of the hair and scalp. 
Assessing The Root Problem
To get things going, a friendly trichologist will first hand you a questionnaire to understand more about your lifestyle habits. After the assessment, she will then customise the best treatment for your hair care needs and scalp.
Yes. It's like the Professor X scientist from Powerpuff Girls formulating the perfect concoction for you, and uniquely you.
For a closer look, a magnifying lens-like tool was also scanned on my scalp.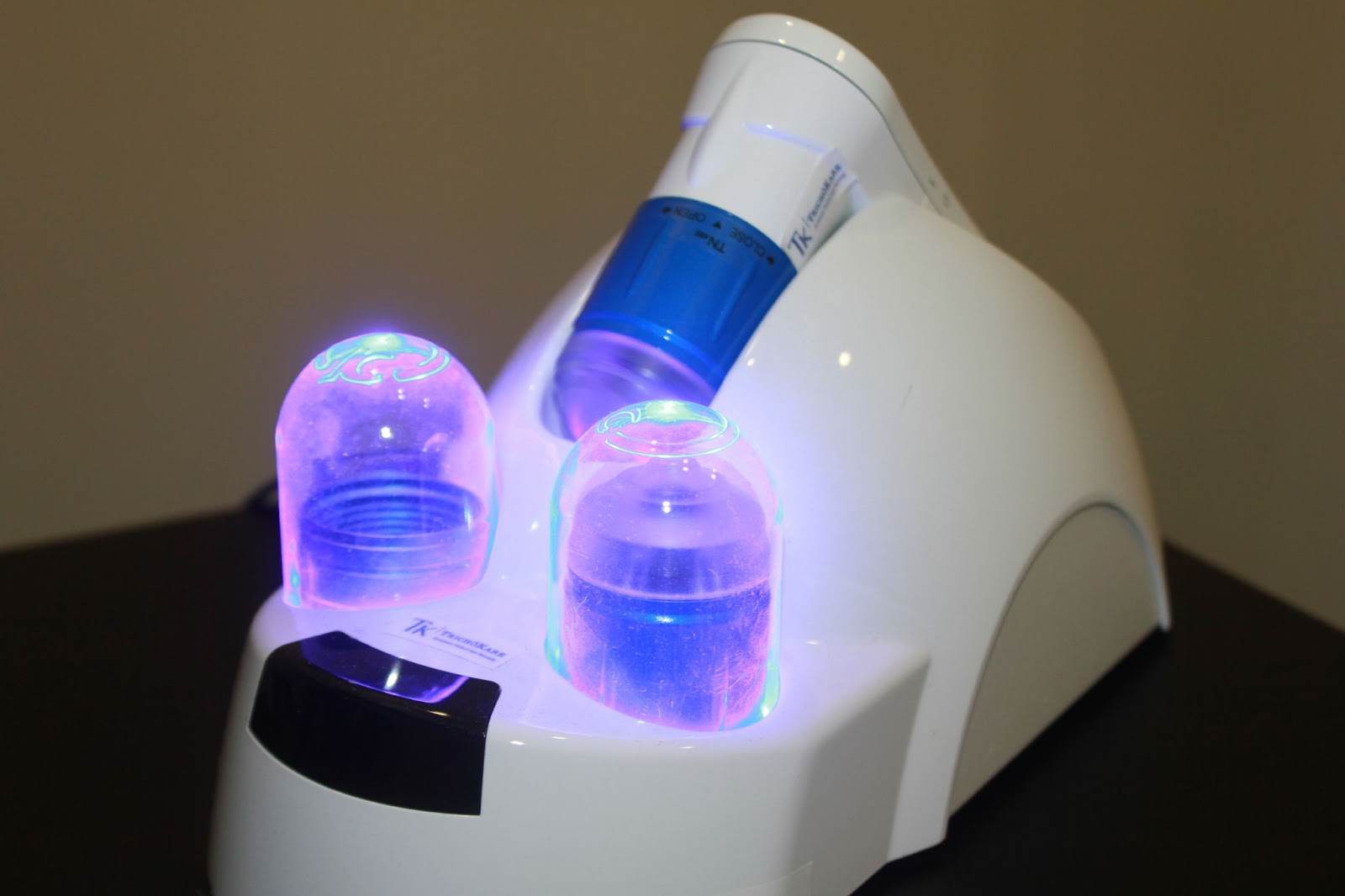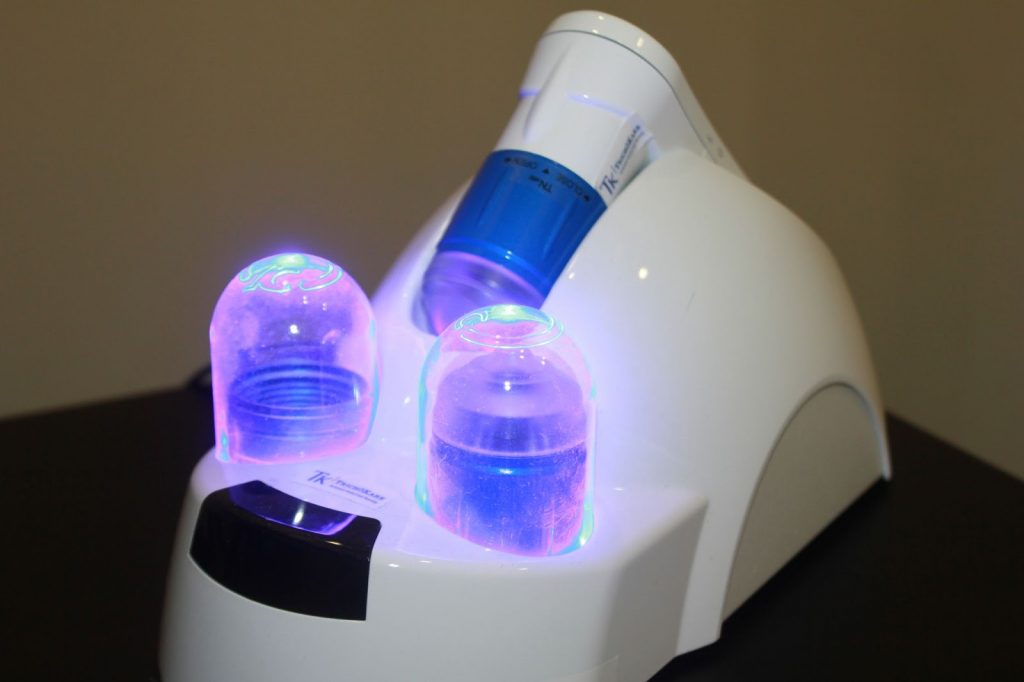 As a young adult, I don't think my scalp condition can be that bad, right? But still, what I saw was kinda gross.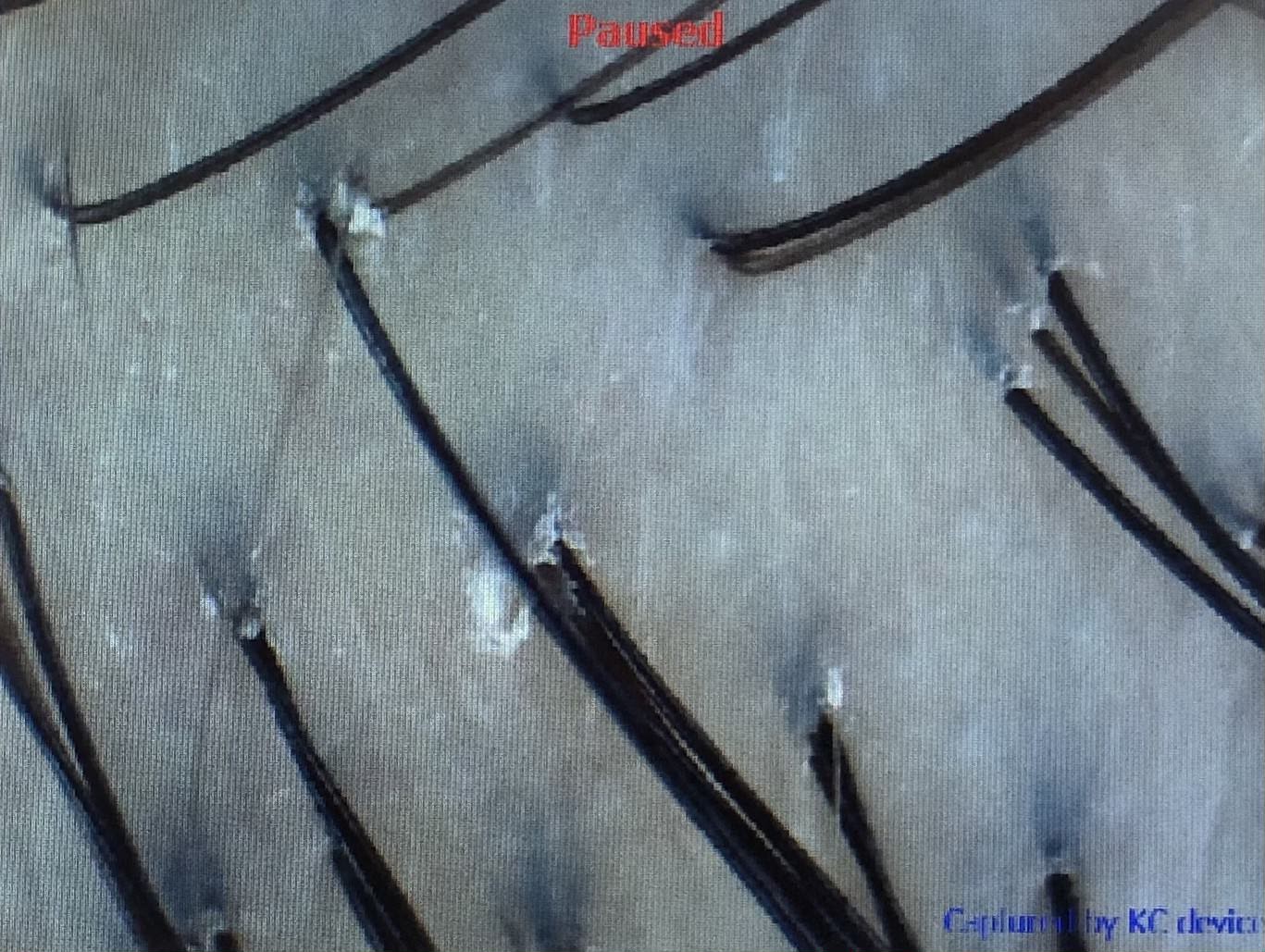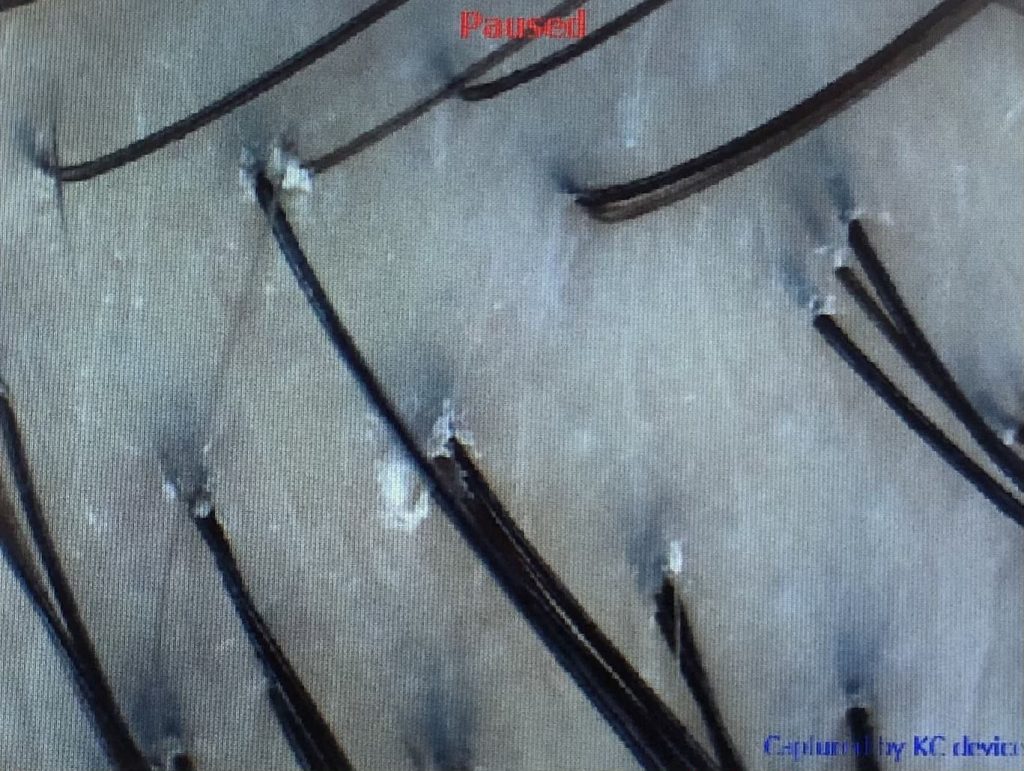 In detail, that was 1) semi-clogged up hair follicles and 2) flaky skin due to the build-up of bacteria caused by oil.
At least we're now all about loving ourselves and #selfcare. Time for a treat then.
#1 –  Masque Application
Beauty gurus always swear by how vital exfoliation is to any skincare routine. The same goes for our hair. 
The first thing applied was a basic acidic masque made out of mud from the Dead Sea.
You've heard it right, it's from the mighty Dead Sea. 
But don't get thrown off by it though. Stuff from there plays an important role in growing strong hair to maintain your overall wellness.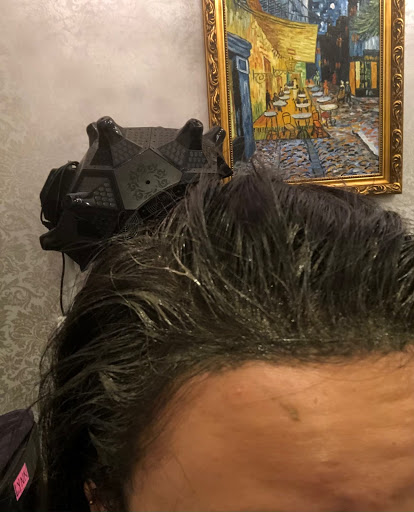 What this does to your scalp is introduce healthy minerals, extract any impurities, and unclog your hair follicle.
The masque stays on your hair for roughly 15 mins. Thereafter, it's time to wash them off through a thorough double cleanse and conditioning.
May I also just highlight, that shampoo infused with special European herbal hair remedies seriously smelled fantastic. Talk about the power of aromatherapy.
#2 – OxyJet
Once your hair is cleansed, a blue gel-like substance called Copper Peptide ampoule will be applied to your entire scalp in layers.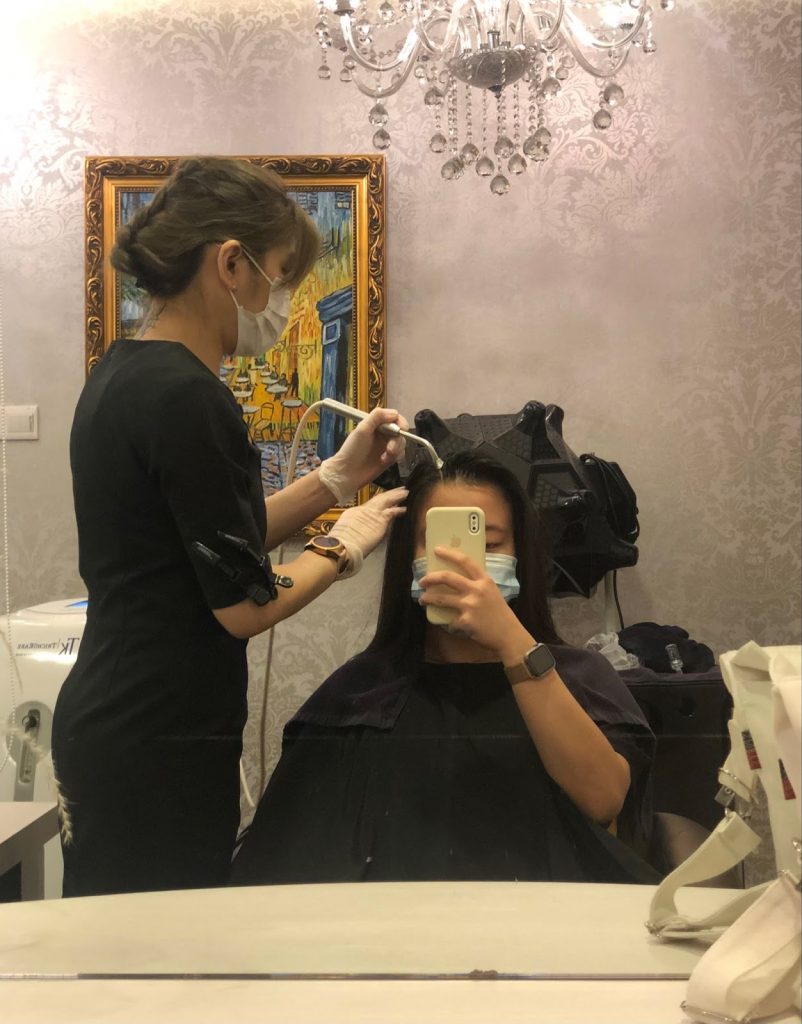 OxyJet, an innovative machine tool, will then jet small spritzes of oxygen to promote hair growth by introducing nutrients onto the roots. The metabolism of inactive hair & scalp cells will also be stimulated with overall better blood circulation.
Just think of vitamin pills, but for your scalp. 
Afterwards, the professional would then blow-dry and style your hair. A quick scalp, neck, and shoulder massage would also be given and oh, boy, it's 10/10 relaxing. 
#3 – Infra-Red Low Light Therapy
Lastly, I had to be under this super futuristic-looking helmet to end off the entire treatment. It lowkey resembled Cyborg's helmet if you ask me.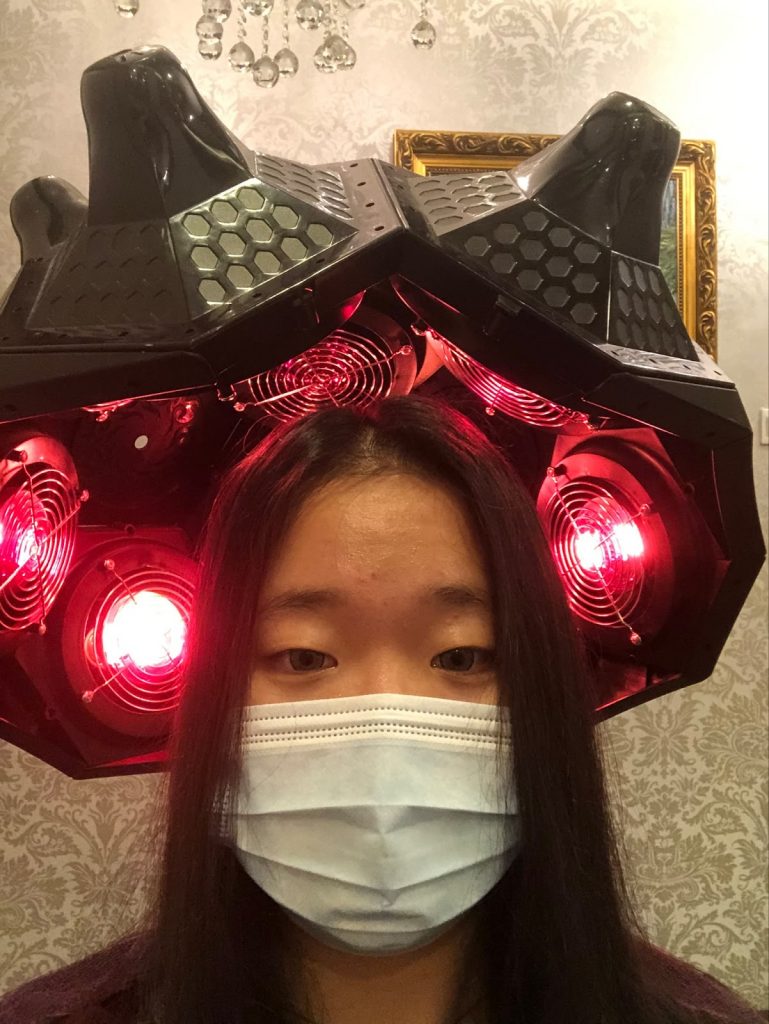 The non-invasive treatment uses infrared technology to quicken healing and restore your hair and scalp to their fullest potential. As daunting as it may seem due to its size and striking red lights, the heat is actually pretty comfortable.
10 minutes or so is all it takes for this step and you're good to go.
The Results
Instantly after the treatment, my scalp looks and feels much cleaner.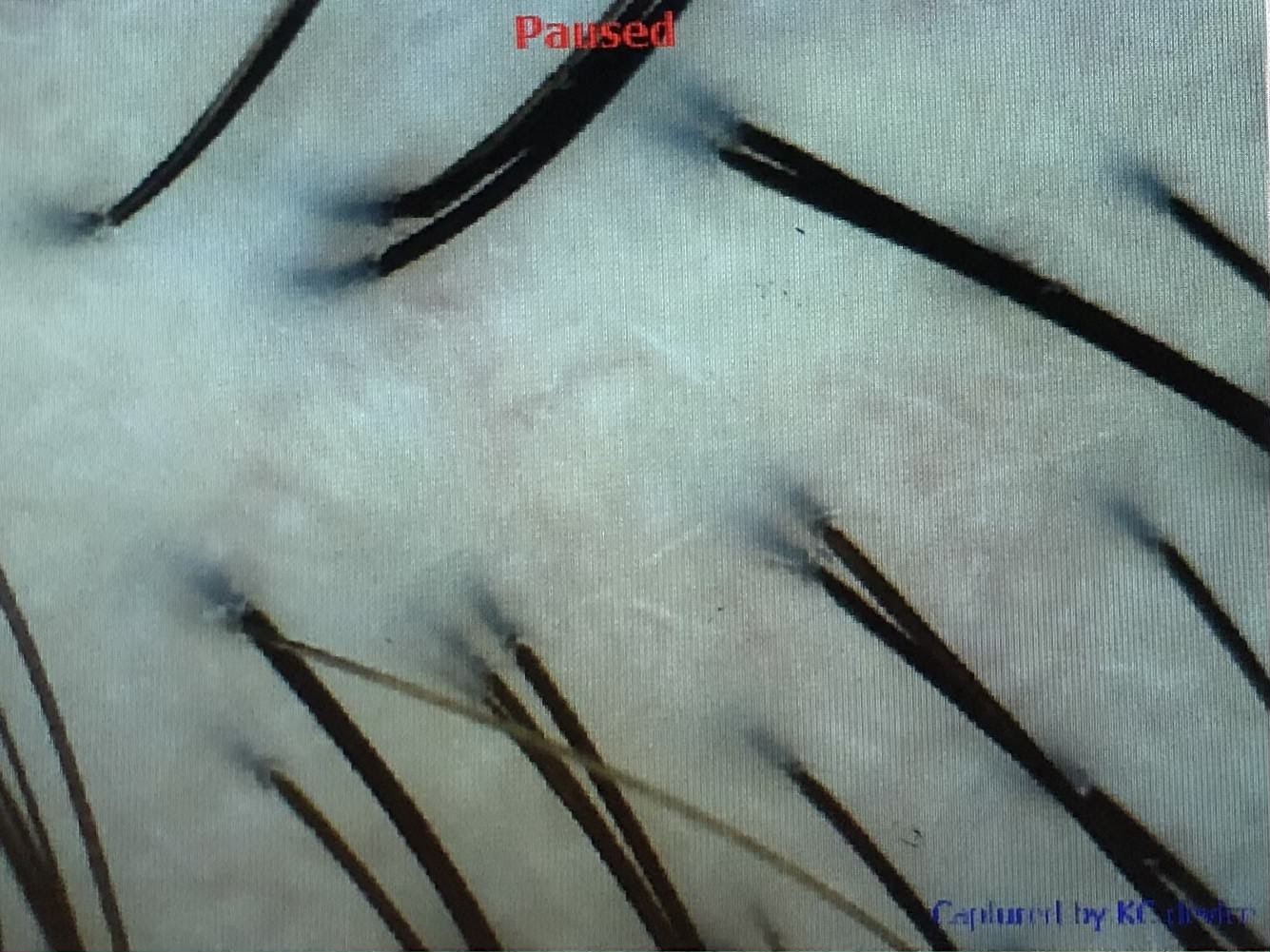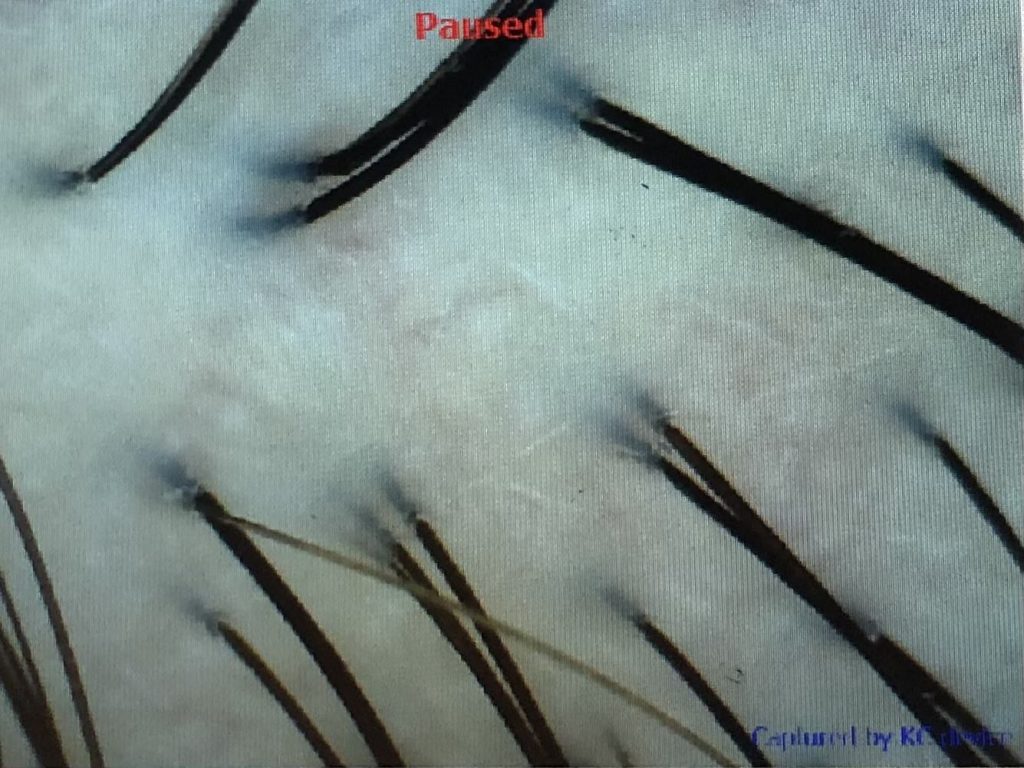 The build-up of flakes was gone. Oil sebum was cleared up. The previously clogged hair follicles were now visibly opened.
Healthy scalp, healthy hair.
Oh and remember that one friend with silky smooth hair that you were always envious of? Yup. Now you can be like him/her.Simply register for the  Award-Winning Advanced Scalp Detox & Care Treatment @ $40 Nett with Free Travel size Hair Care Kit + HairGro Serum (worth $745)! To make your booking, click here.
This article was first published on Goody Feed and written in collaboration with TK TrichoKare.