---
Advertisements

---
Touch 'n Go users, rejoice.
Because you won't have to walk to the nearest reload station to top up your Touch 'n Go card; instead, you can do it from your Touch 'n Go app directly.
There's Now a New Touch 'n Go Feature That Allows You to Use Your Smartphone to Top Up Your Card
On 22 Apr, Malaysia media reported a new exciting update to the Touch 'n Go system in Malaysia.
TNG has launched a new top-up feature on its TNG e-wallet app.
Unfortunately, the feature is only available with TNG's new Enhanced TNG card; although after you've seen the aesthetics of the new card, you might find yourself going for it anyway: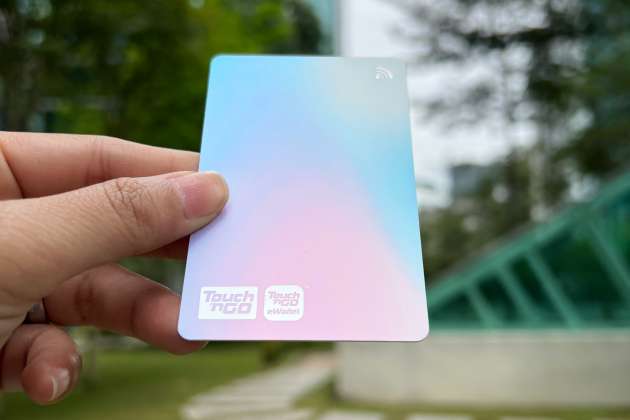 You'll need a smartphone with NFC function, and it's available on both Android and iOS.
How It Works:
To access the feature, you'll have to make your way to the "Toll" section within the TNG app and add the Enhanced TNG card to your e-wallet.
---
Why Presidential Election 2023 Will Start from June 2023 After President Halimah's Announcemen:
---
To reload, all you have to do is:
Tap on "reload" on the screen
Tap the card on the back of your phone
Input top-up amount
Tap the card once again at the back of your phone
The minimum amount for each top-up is RM10.
Advantages of New Feature:
Zero charges when you reload using your e-wallet
New balance is reflected immediately and can be used at any locations that accept Touch 'n Go (including toll highways, public transport, vending machines and supporting merchants, as well as SmartTAG readers)
Users who link their Enhanced TNG Card will get PayDirect functionality at supported highways and parking lots (charges are deducted directly from your eWallet instead of the physical card balance)
Disadvantages of New Feature:
Can only be used to top up cards that belong to you
Can only be used for new Enhanced TNG Cards with NFC function
Where To Buy
For individuals who want to use this new function, you'll have to purchase the Enhanced TNG Cards first.
You can choose to purchase the Enhanced TNG Card directly from the Touch 'n Go eWallet app.
---
Advertisements

---
The new card costs RM10 and the shipping fee for each card is RM5.
Unfortunately, according to another website, the stock of Enhanced TNG Cards available online is sold out.
It is unknown if the Enhanced TNG Cards are still in stock at physical locations.
Read Also:
Feature Image: paultan.org / Screengrab from App via MalayMail