Missed Japan? Wish that you could be there, talking with kawaii Japanese girls and admiring the Sakura blossoming?
Well, even without leaving Singapore, you can spot sceneries that make you feel like you're travelling abroad.
One way is, of course, to go to the Gardens By The Bay's Hello Kitty Sakura Blossom festival.
And the other, if you're lucky enough, might just take place soon outside your room's window.
Singapore's Sakura Season
While not as renowned as Japan's Sakura season, Singapore has its own Sakura moments throughout the years.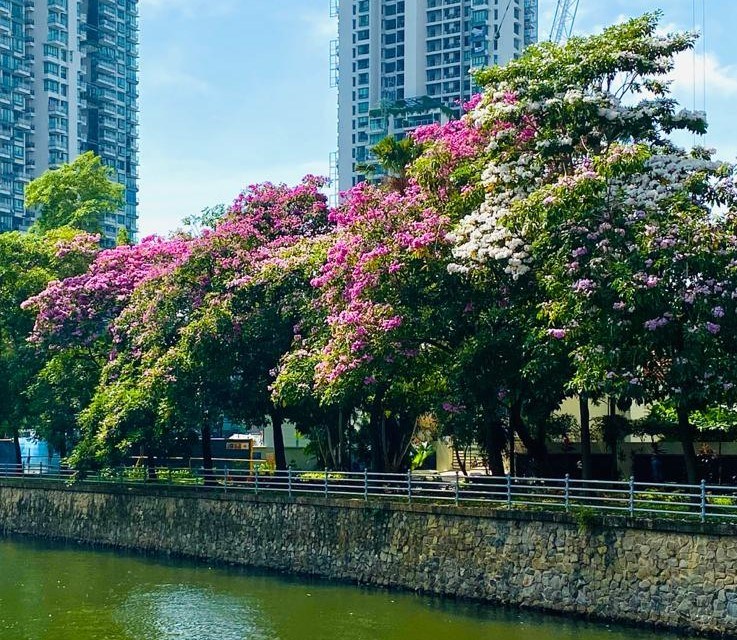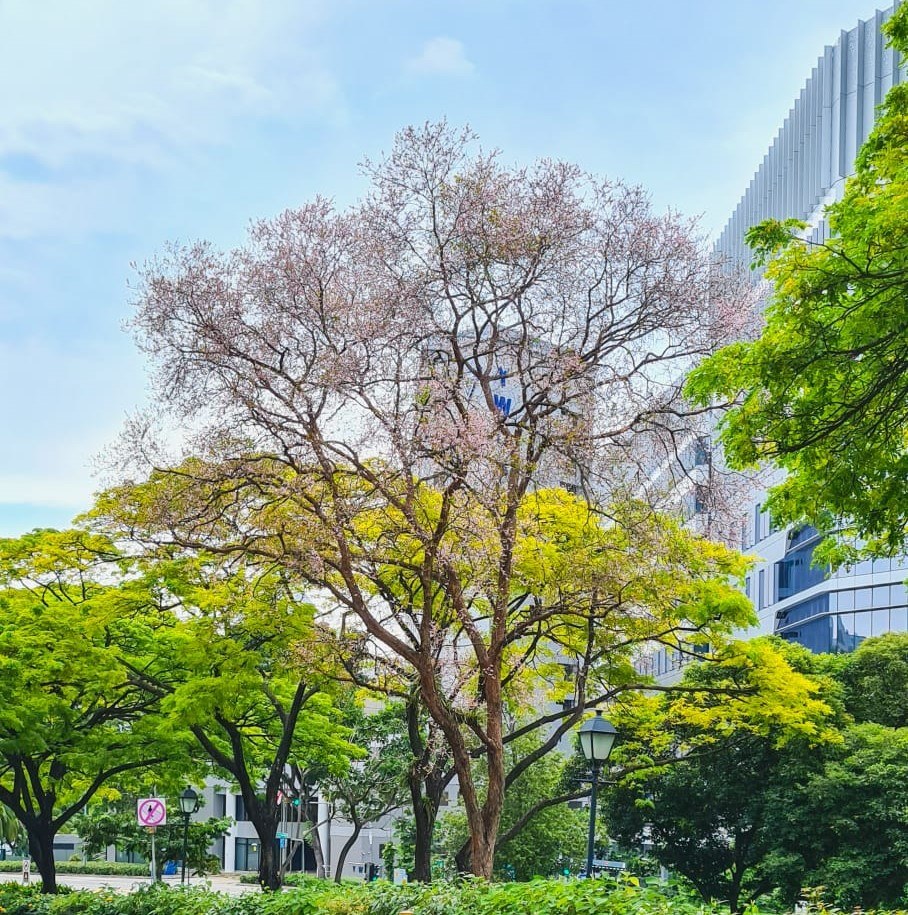 The most recent outbreak was back in Sep 2020.
And now, in Mar 2021, Singapore is coming alive again with blooming flowers.
Why Some Trees in S'pore Are Experiencing Sakura Season During This Period (March – April)
According to NParks, some plants are induced to bloom from light and temperature.
The mass-blooming of flowers back in 2014 was caused by the longest dry spell in Singapore's history followed by the rains.
Some plants require "stimulation of light and temperature to produce flowers. Environmental conditions such as the recent rain and dry spell could have triggered the mass flowering."
February 2021 was an exceptionally dry month for Singapore. Temperatures reached as high as 34°C with only occasional rain in the last two weeks of the month.
In Mar 2021, however, it's a completely different story.
The rain band migrated closer to the equator and you're probably used to the sudden downpours that took place on most afternoons this week.
With such weather conditions, you're probably not surprised anymore to see flowers blooming haphazardly here in Singapore.
#SGBlooms2021
On 24 Mar 2021, NParks took to their Facebook page to announce the blooming of flowers in Singapore.
---
Advertisements
---
From Cat Claw Ivy to Pink Mempat, Trumpet Trees and more, they're blooming across Singapore on some streets and highways, as well as within our beautiful parks.
Don't believe us?
Just take a look at the Cat Claw Ivy (Dolichandra unguis-cati) along Pasir Ris Industrial Drive 1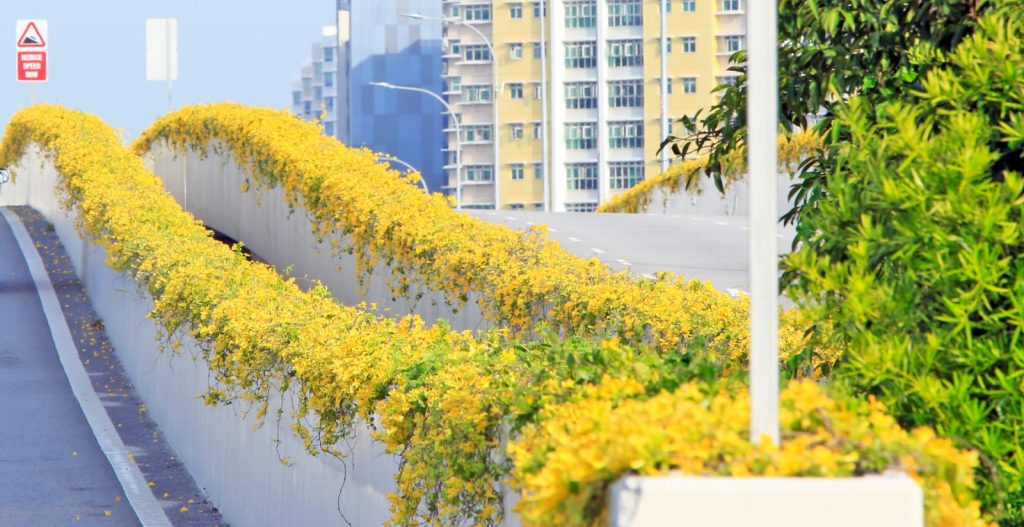 The autumn-like flowers of the Pink Mempat (Cratoxylum formosum) and Malayan Crape Myrtle (Lagerstroemia floribunda) along TPE won't lose either.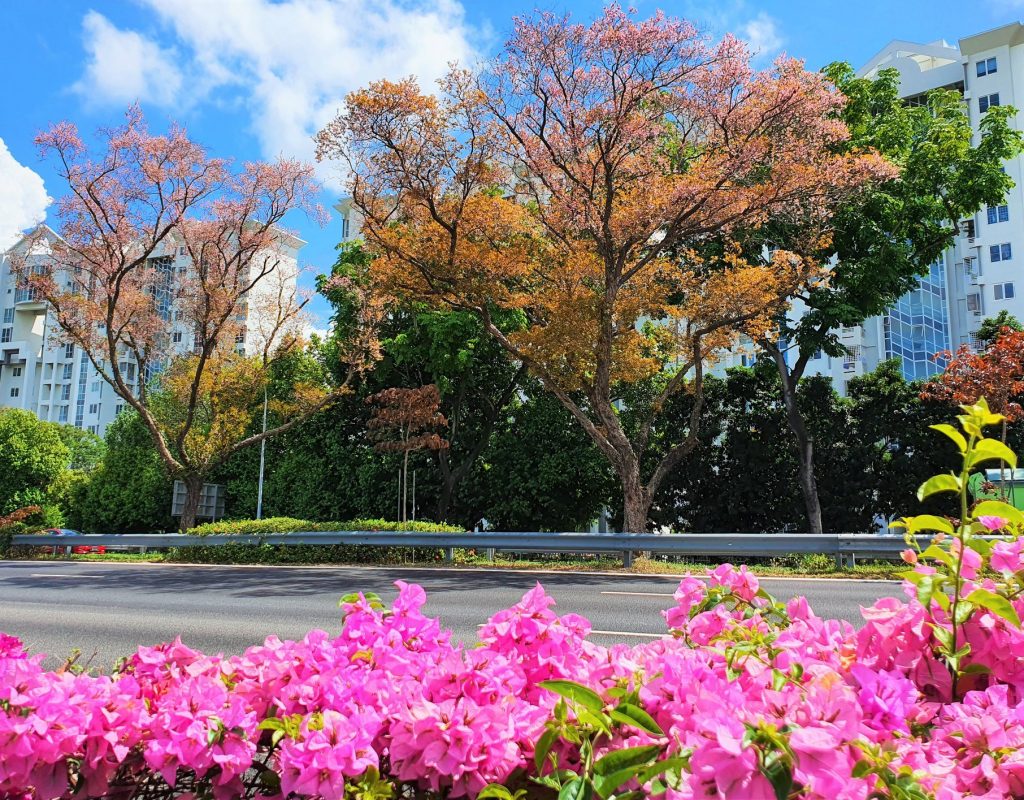 If you're staying in the east, don't worry.
Even without driving, you can still see beautiful blooms at Pasir Ris Park
---
Advertisements
---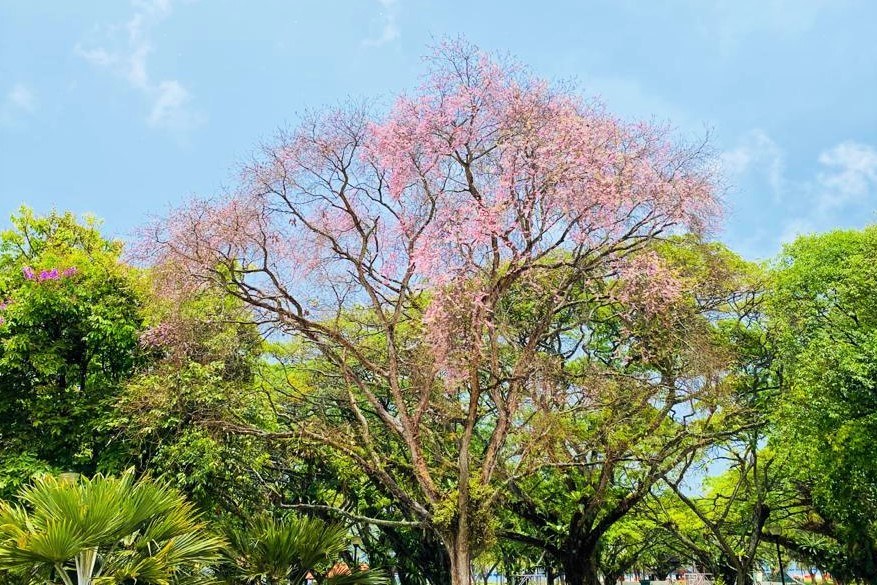 Woodlands folks can also catch the Trumpet Tree (Tabebuia rosea) in action at Woodlands Drive 17.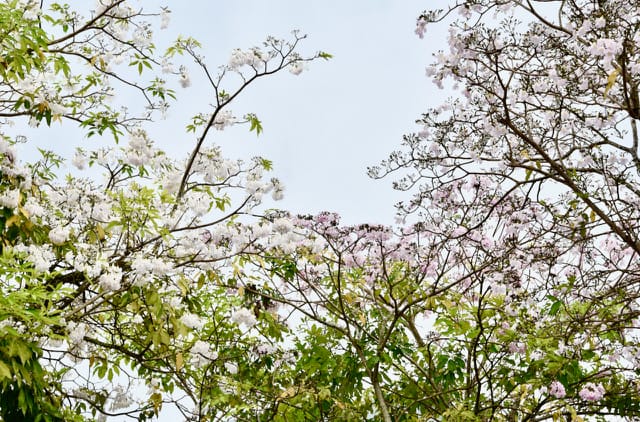 Those interested in authentic sakura moments can also make their way to Serangoon Park Connector: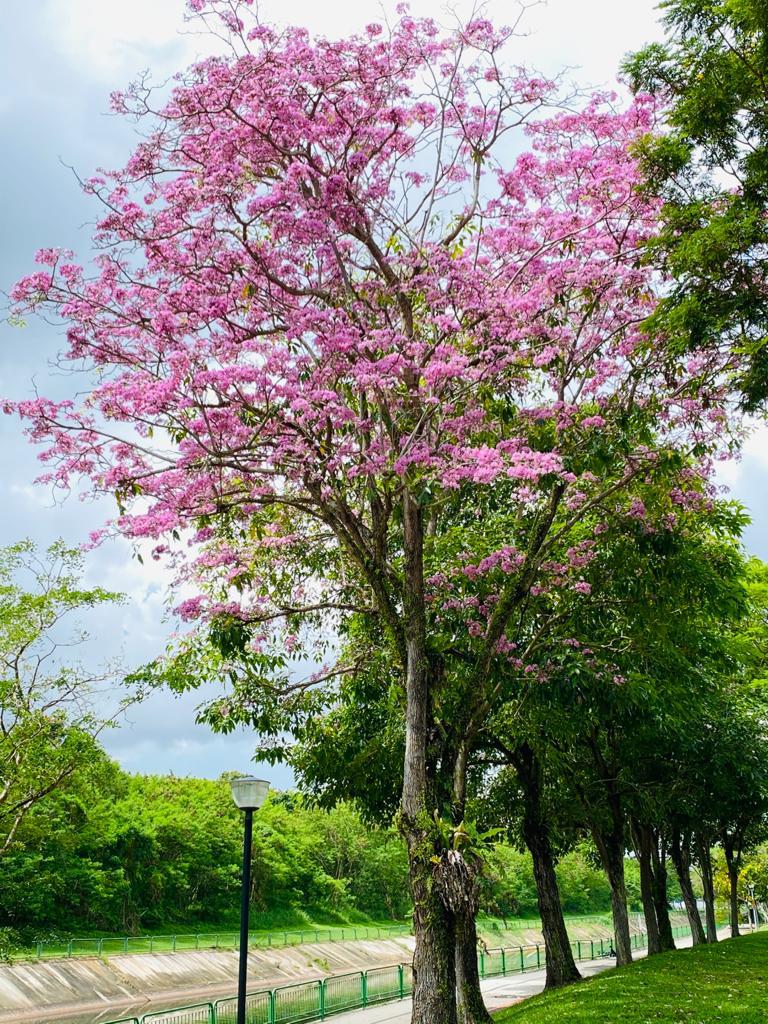 ---
Advertisements
---
Last, but not least, for those who want to catch the "flaming crown", there are some at Tampines Ave 7: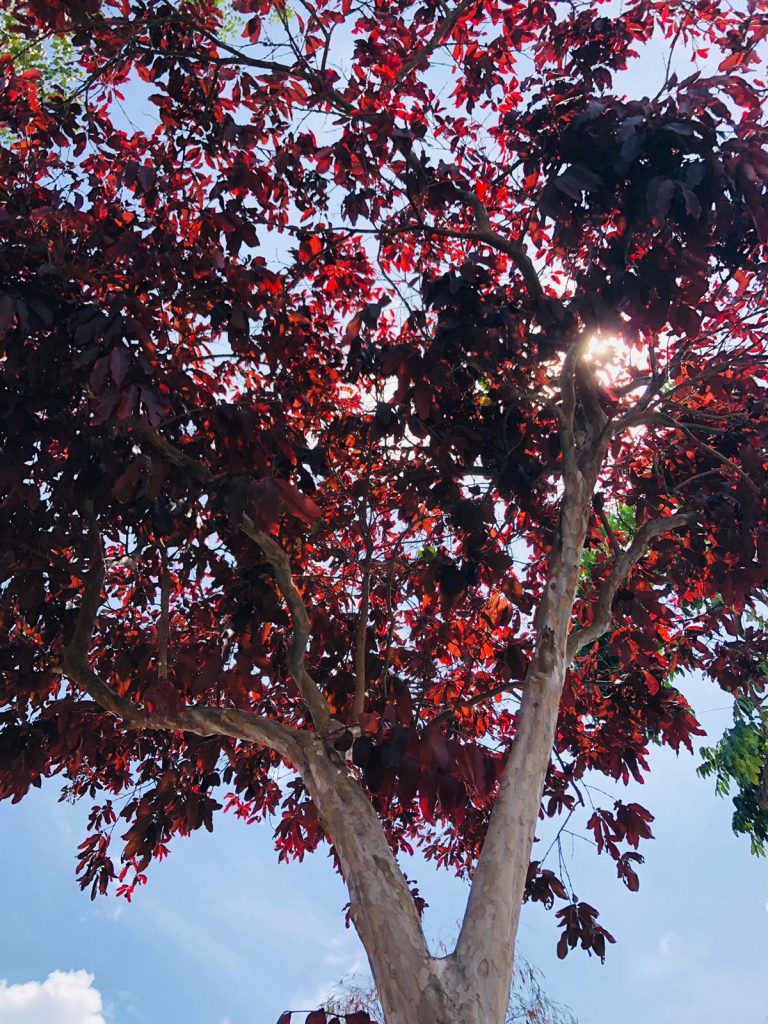 You can check out NParks' full post below:
Catch It Fast
As they say, good things are fleeting.
---
Advertisements
---
Just like the Nasi Lemak burger, these beautiful flowering scenes might just disappear from Singapore in a few weeks' time.
The flowering period of the bright-yellow Cat's Claw Ivy lasts about one to two weeks.
For the Trumpet Tree, it's even shorter and its bloomed flowers only last for several days before they start to wilt.
Trumpet trees typically bloom after a dry spell.
For a complete list of trees and plants in Singapore, as well as their distinctive characteristics, you can check out this NParks' article here.
---
Advertisements
---
With that being said, did you spot any blooming trees near your home?
Feature Image: Facebook (NParks)
Like writing? Goody Feed is looking for writers! Click here for more info!