Last Updated on 2021-09-02 , 5:47 pm
It's Friday night and your crush sends you a text saying she feels like going for a late night drive, but that her family car is with her brother.
Even before you finished reading her text, you're already showering and getting ready to pick her up.
After all, you already have a driving licence, so you'll just drive down there and pick her up.
So, you skip gleefully to the car park, all smiles until you hit upon a sad realisation: you don't have a car.
At this point you have three options:
Spend $100,000 on a new car

Take a private-hire car ride and pay the driver to drive around Singapore

Rent a car for as low as $0.50 per hour
If you laughed in disbelief at the last option, you've probably never tried Tribecar.
What's a… Tribecar?
You've probably heard about Tribecar from that one friend who used to drive from Toa Payoh to Boon Lay late every night just for some Nasi Lemak.
"It's just around $0.50 per hour lah bro!" he would say.
Tribecar is one of the car-sharing platforms that has grown in popularity over the years. It's the only car-sharing platform in Singapore that provides motorcycles, vans, lorries and three different categories of cars for our users to choose from; Sedan, SUV & MPV starting from $0.50/hr.
What You Should Know About Tribecar, The Largest Car-Sharing Platform With Over 600 Locations & Still Growing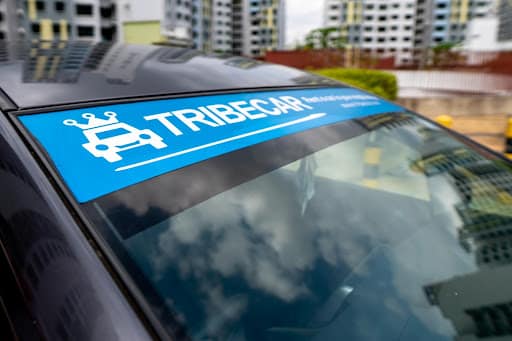 Tribecar was established in 2016.
Now, just five years later, Tribecar's fleet has grown to over 800 vehicles stationed at more than 600 easily accessible locations.
According to this map that lists down the car-sharing locations in Singapore, you can see that Tribecar (in light blue) is the country's largest car-sharing firm:
And these locations aren't just within HDB estates; Tribecar has also been placed in convenient locations such as Esso and Shell petrol stations, in condos and services residences, shopping malls such as Tang Plaza, and recreation clubs including SAFRA Club Houses and Marina Country Club.
According to this map that lists down the car-sharing locations in Singapore, you can see that Tribecar (in light blue) is the country's largest car-sharing firm:
Their vehicles come in different classes – Economy, Standard, Standard+ – depending on what you need.
So, if you just want to make a quick supper trip, you could go for something more economical, like a Honda Fit. Not only is the vehicle affordable, its petrol consumption is low, too!
Or if you're going for an event and want to impress, you could get something a little fancier, like the BMW 216I.
Registration Process
I know, I know. Just the word "registration" is enough to put you off signing up for anything.
But the great thing about Tribecar is that you can literally sign up within a minute.
Previously, customers needed to present soft copies of their NRIC, driving licence, and proof of address, as well as a selfie where they're holding your NRIC.
But now, you can simply sign up with SingPass! 
Once you've signed up and gone for a ride, feel free to get another friend or colleague to try the new and quicker sign-up process! Here's a secret: when your friend signs up with your referral link, and he/she does the first top-up of $50 credit, both you and your friend will receive a $15 credit to the e-wallet!
Available at Petrol Stations, Shopping Centres, and even SAFRA Clubs
If you want to rent a vehicle with Tribecar, you'll need to be near an HDB carpark, right?
Nope.
See, what many people don't know is that the more than 600 locations where Tribecar vehicles are stationed aren't just in HDB carparks: they're also in SAFRA clubs, petrol stations, and even in shopping centres.
That's right, if you've just finished a workout at SAFRA and your legs aren't working anymore, you can simply head to the club's carpark and rent a Tribecar there!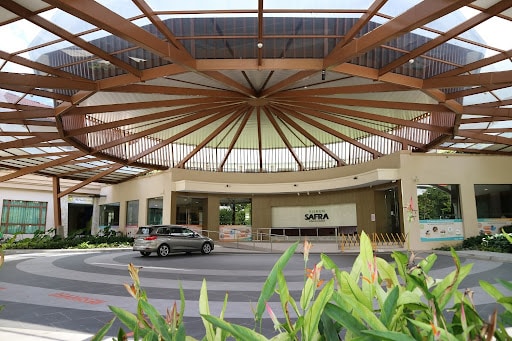 Just book your vehicle, look for the car with that familiar Tribecar sticker, and you're good to go!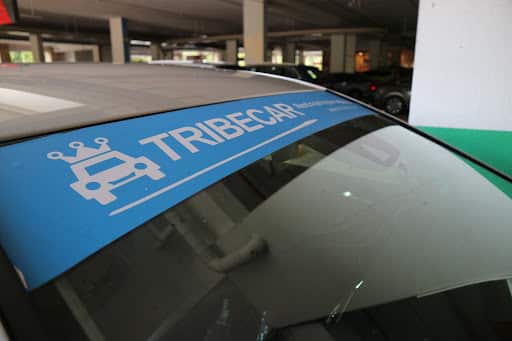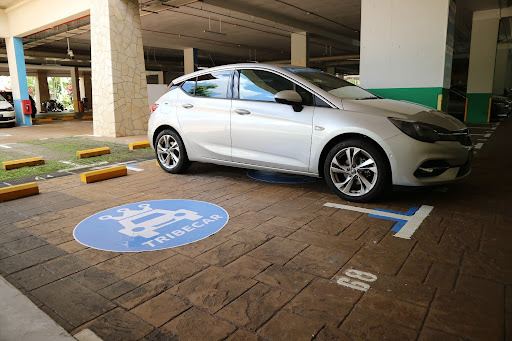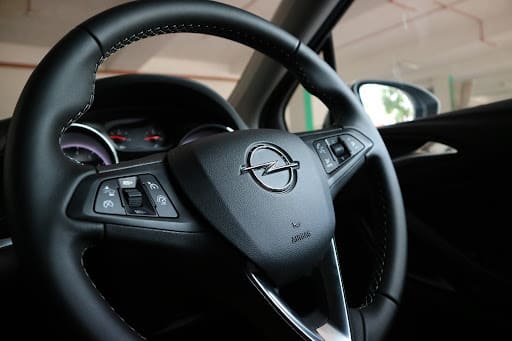 Tribecar currently has vehicles placed at all SAFRA's clubs, namely SAFRA Jurong, SAFRA Tampines, SAFRA Toa Payoh, SAFRA Punggol, SAFRA Mount Faber and SAFRA Yishun.
There's no need to restrict yourself to heading over to an HDB car park since a SAFRA club might be nearer to your house instead.
Since you might need to top up your car's fuel, why not pick up your booked Tribecar at a petrol station where you can do so before beginning your journey?
You can check out the list of locations in on their website, and if you're curious on how a petrol station can house a carsharing car, here, take a look at the vehicle over in the Esso station along Tampines Ave 7: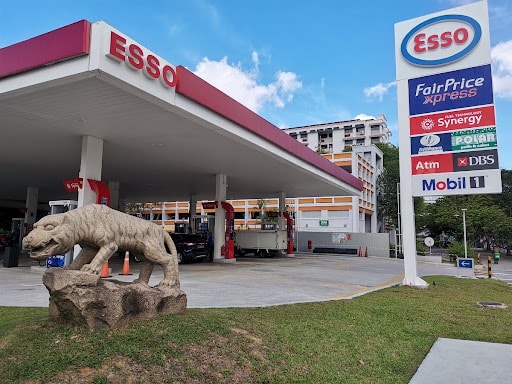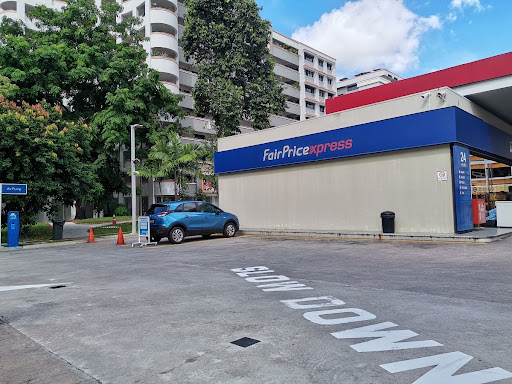 And here's the one at a Shell station along Changi Road: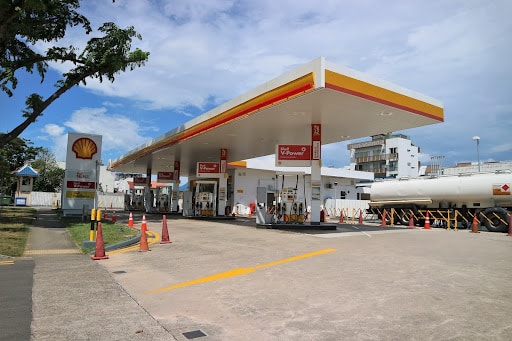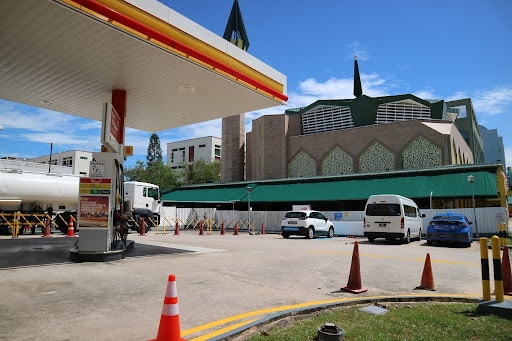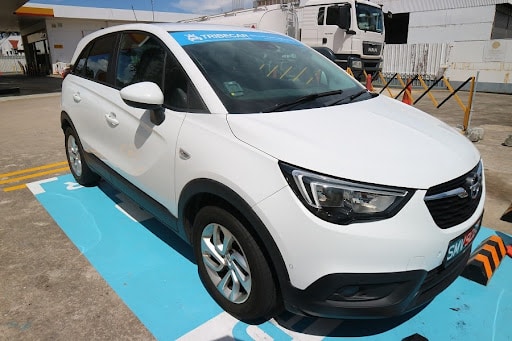 Believe it or not, Tribecar even has a vehicle at Tangs Plaza, so after your long shopping excursion you can dump your 16 bags into the back of the Tribecar and head on to your next destination!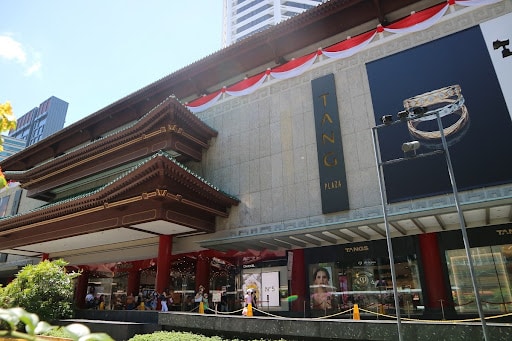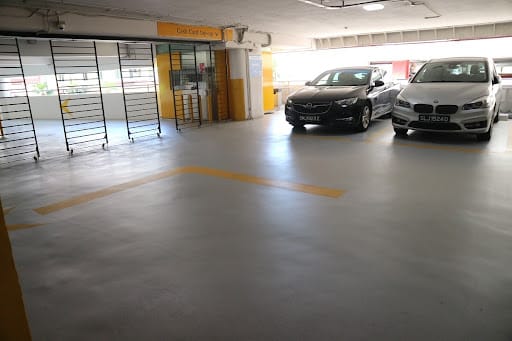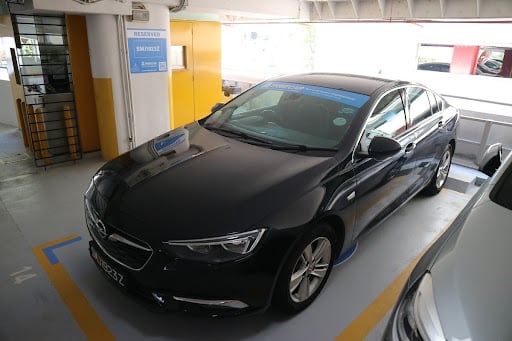 Affordable & Accessible 
As for why you should choose Tribecar over other car-sharing operators? Well, the answer is pretty simple: it's affordable and accessible. 
It's low rates simply cannot be beat, and with cars all over the country at different types of locations, you're never too far away from a Tribecar. 
Whether you want to pick up a date, make an urgent trip down to see a family member, or just take a late night drive, Tribecar might be the most convenient option out there.
It's also a great way to improve your driving skills! And don't say bojio: Tribecar is having an National Day sign-up promo now: get $56 worth of credits just by topping up your first $30 & get $26 credits free, with a $0 deposit 30 days trial account! Click here for the promotion!
This article was first published on Goody Feed and written in collaboration with Tribecar.