---
Advertisements

---
How do you shop for your groceries?
Perhaps you use the tried-and-tested, auntie-approved method of knocking on watermelons or picking the nicest-looking fruits and vegetables.
Some others purchase their food from UglyFood, which is, unfortunately, closing down.
Here's why Singapore's food waste startup is winding up.
UglyFood Closing Down Seven Years After Initial Launch
Singapore startup, UglyFood, is closing down after a seven-year-long run.
The reason? The food waste startup was unable to raise sufficient funds to continue operating.
In a Facebook post shared by the online grocer on Wednesday, more details were provided on their closure. UglyFood also put up an announcement of their closure on their Instagram page.
In the Facebook post, the startup shared that they will be having a closing down sale at its physical shop at Gambas Crescent until Sunday (8 Jan). There's also a chance that the closing down sale may be extended until Monday (9 Jan).
Over there, you can get vegetables, fruits, meat, seafood, dry goods and alcohol. It's just like your local supermarket, but possibly even better.
Don't feel like travelling down to their physical shop? You don't have a choice. Their website has already ceased to take orders.
Join our Telegram channel for more entertaining and informative articles at https://t.me/goodyfeedsg or follow us on Twitter : https://twitter.com/goodyfeed
If you've already placed your orders earlier, don't worry, UglyFood isn't out to scam your money. All deliveries from Wednesday onwards will be refunded.
The silver lining, however, is that UglyFood also shared on its Telegram channel that it may restart the venture.
Humble Beginnings: UglyFood Started as a School Project
Before it became a full-blown startup, UglyFood was merely a school project. Perhaps you should start putting more effort into your school projects too.
The startup aims to eliminate food waste and encourage Singaporeans to live more sustainable lifestyles.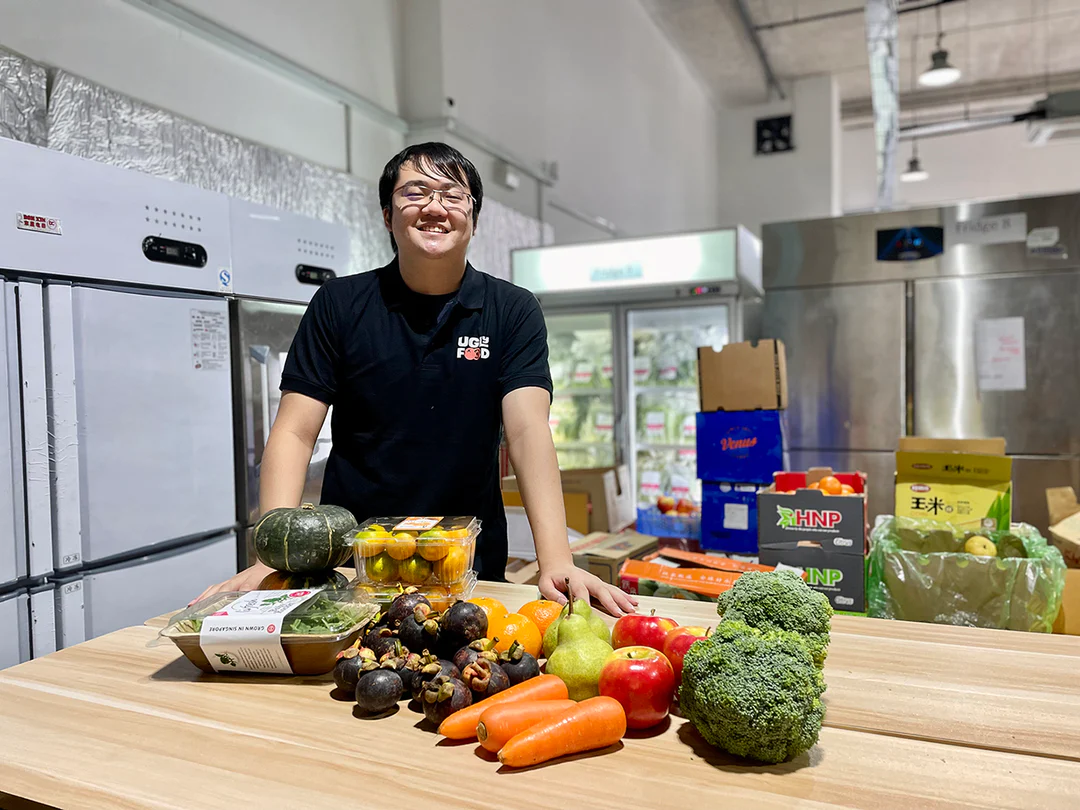 The company takes in "ugly" food and excess fruits that consumers like you and me don't usually buy when shopping at NTUC.
They also frequently engage in public education efforts on social media, such as educating the public on the shelf life of fruits and vegetables using adorable webtoons.
They don't teach you this in school, but thanks to UglyFood, you now know that you can keep your apples for up to two months.
And that's not all. If you vaguely recall attending a workshop on how to use that bag of apples in your fridge fully, the workshop was probably conducted by UglyFood. The company conducts educational workshops for schools and corporates on how to use all sections of a fruit.
Their efforts have saved approximately 400 tonnes of food in Singapore.
---
Advertisements

---
Singaporeans' Reactions to The Local Startup's Closure
Many Singaporeans disappointedly reacted to UglyFood's closure while also thanking the startup for its contribution to reducing food waste.
Many also hoped for UglyFood to return soon.

Some netizens also tried to help by suggesting that the company approach the relevant organisations for funding.

We're glad that the startup made such a significant impact on Singaporeans.
Read Also:
Featured Image: UglyFood + Facebook (UglyFood)
---
Advertisements

---

Fresh grads, you don't need any experience to earn up to $4,200 with this "secret":
Read Also: