---
Advertisements

---
During Chinese New Year, many people believe that what you do at the start of a new year will affect your luck in the coming year. As such, there are many taboos and superstitions kept in check.
Of the list, spewing words with negative connotations are strictly a no-go. This includes, of course, death or sickness.
What's worse is when you put a joss paper on a table beside a CNY dish. Recipe for disaster.
But that, unfortunately, was what a UK media did. And now they're slammed for it.
The Guardian Published a Problematic Photo 
Recently, a photo was published by UK newspaper The Guardian and it caught the attention of some Twitter users.
For a not-so-good reason.
The picture showed a plate of pork and crab dumplings with spicy sour sauce. However, a sheet of longevity joss paper could be seen next to it.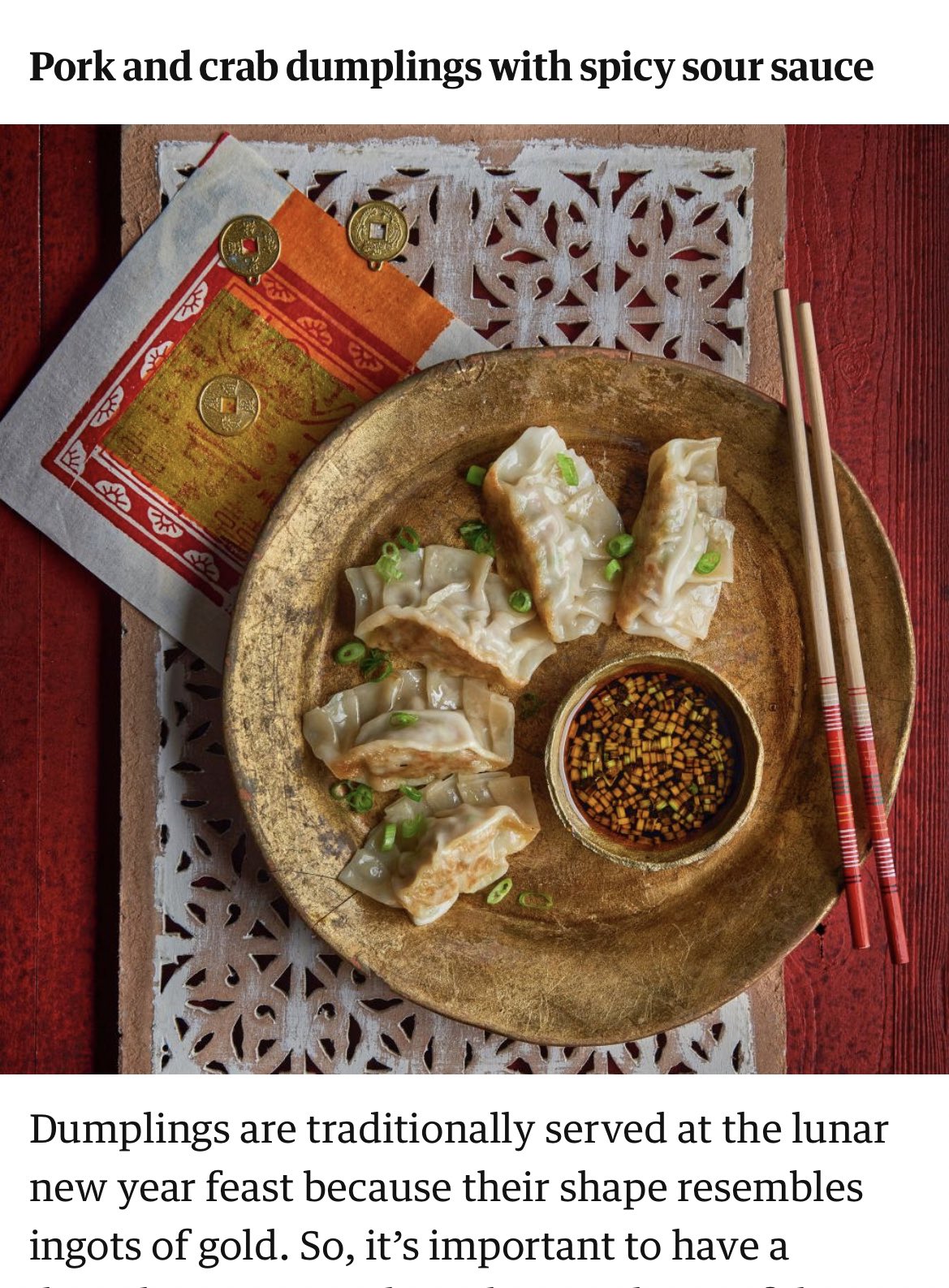 Was it supposed to be a prop to 'zhng' up the 'Chinese vibes'? Erm… talk about cultural appropriation.
Lest you didn't know, joss papers are a traditional Chinese-Taoist practice. It symbolises money for the deceased in the afterlife.
London-Based Reporter Speaks Up
Vivienne Chow, a London-based reporter spoke up about the matter on Twitter. She mentioned that she was "stunned" at that picture. According to Chow, joss paper equates to "hell money you burn for the dead".
To add on, Chow also said that death is taboo to mention during CNY. She also added that The Guardian could direct message her if they were unsure.
---
Advertisements

---
Or maybe to any Singaporean or Malaysian lah.
😱TOO stunned to see this in @guardian @ObserverUK Lunar New Year recipes. You most definitely DO NOT pair a LNY dish w joss paper 金銀衣紙 which=hell money you burn for the dead. You DO NOT talk abt death in the New Year! DM me next time if you are unsure https://t.co/YZuw3TTqWe pic.twitter.com/cEk1XdMOST

— Vivienne Chow (@VivienneChow) January 16, 2022
Image "Altered"
Since the hoo-ha, the publication has since changed the image quietly, with the words "image altered"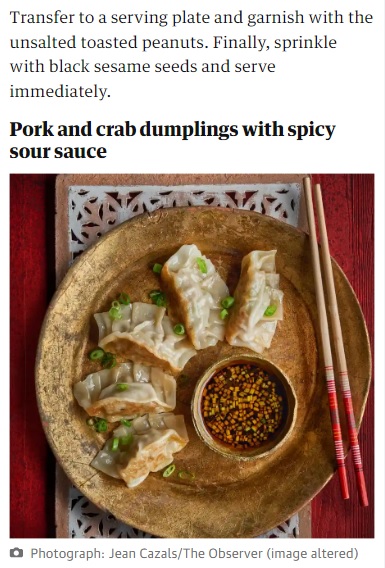 That's some sick Photoshop skills there because it looks like it's the same image with the joss paper Photoshopped away.
Join our Telegram channel for more entertaining and informative articles at https://t.me/goodyfeedsg or download the Goody Feed app here: https://goodyfeed.com/app/
Not the Only Media Outlet
As people were laughing and cursing at the image, an eagle-eyed Twitter user also spotted another problematic picture, and this time around though, it's by BBCFood.
There was a 'funeral envelope' beside a plate of 'lo mein' (a Chinese dish with egg noodles).
Similarly, Chow spoke up on the matter. She said that the envelope is usually handed out to those who pay tribute to the deceased at Chinese funerals. Typically, it will contain a coin and a candy.
On 17 Jan, BBCFood has issued an apology statement. They said that they will investigate the situation further.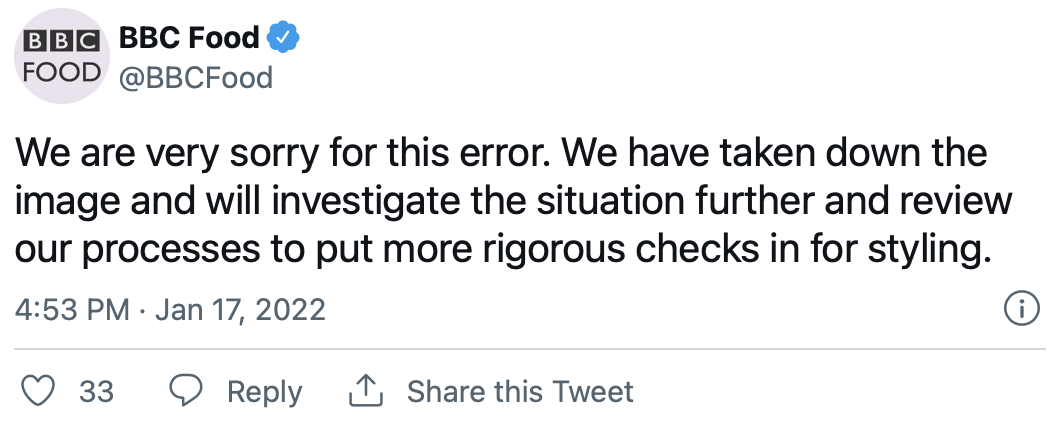 The picture has since been removed instead of…being altered.
---
Advertisements

---
Read Also:
Featured Image: Screenshots from The Guardian

Here's why a 4-day workweek might finally really be possible in Singapore soon:
Read Also: