Uncle Roger is at it again.
Though this time, he's not chewing someone else out for doing a bad job at whipping up egg fried rice.
Rather, he has found himself on the receiving end…
For a much more sinister reason than just screwing up fried rice.
'Uncle Roger' Got Attacked in London; Alleged That It Was COVID-19-Racism-Related
It's not often that one gets punched in the face in the street.
Yet alas, that's exactly what happened to Malaysian comedian Nigel Ng, who's best known for his viral Youtube persona "Uncle Roger", and is now based in London.
According to a series of Instagram stories, he was walking home from lunch yesterday (30 October) when someone supposedly came up to him and walloped him in the face.
"This random guy just came up and punched me in my face," he said.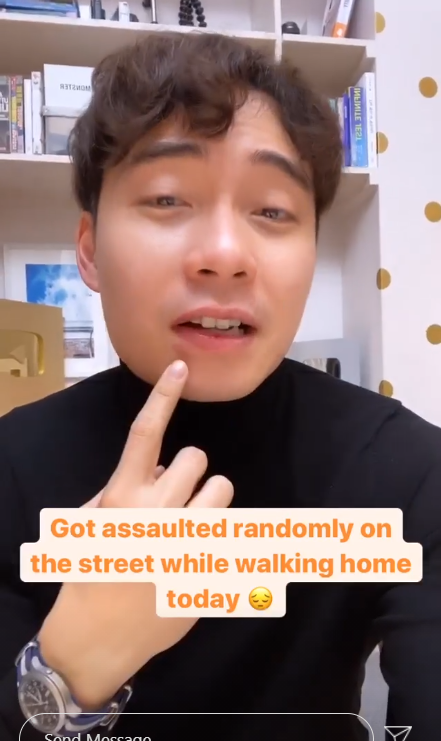 Ng speculated that it was a racist assault, similar to the beating a Singaporean had endured in London some time ago.
"I'm guessing its probably Covid-racism related, which is really really shitty. Good thing he wasn't a great fighter," said Ng.
The comedian also stated that he does not know who the mysterious "Rocky" was. When asked about the attack, the assailant simply stated:
"You know what you did. You know what you did."
To which, Ng thought: I don't know what I did.
Though unconfirmed, Ng suspects that it was his own Asian face that had given rise to the attack.
"I don't think he knew who I was either. I think he was just trying to punch an Asian face."
---
Advertisements
---
But he did concede the notion that it could've just been a Jamie Oliver fan.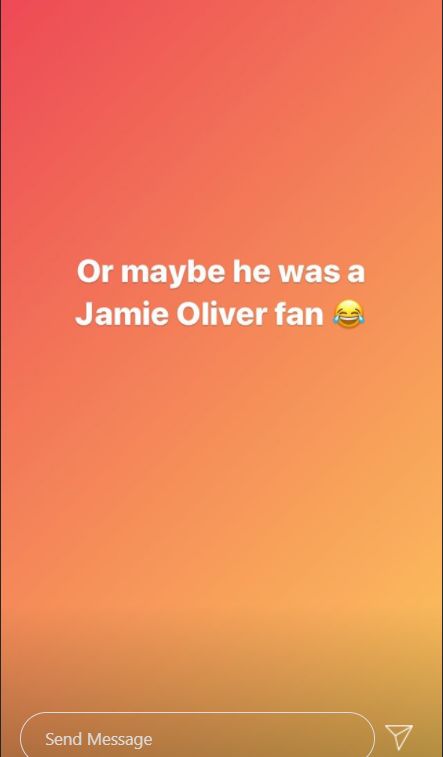 Lest you're unaware, Uncle Roger was not impressed with Jamie Oliver's egg fried rice.
Nevertheless, the encounter has left the comedian fearing for his own safety.
"It just really sucks that it happened because now I don't know if I can feel safe walking back to my own place now," he said.
Don't F*** Up My Teeth
Even with the traumatic experience behind him, it appears that Ng is not letting the situation affect his distinct sense of humour.
---
Advertisements
---
"On the plus side, the police officer knew who Uncle Roger was," he said humorously. He had filed a police report over the incident.
And apparently, police officers failed to take off their shoes when they arrived at his house for a statement.
This was a notion that Ng evidently did not take well to.
"I was like: 'come on, I'm already a victim!'"
Ng would go on to dismiss the whole notion of "you see your life flash before your eyes" as well, saying that throughout the whole "surreal experience", he only worried about one thing:
---
Advertisements
---
"The whole time he was punching me in the face, I was thinking: 'Don't f*** up my teeth, please don't f*** up my teeth.'"
Update
Later on, Ng would update on his situation, and thanked his fans for all the kind words and support they have given him.
And though his bruise was looking "a little worse", he took it in his stride.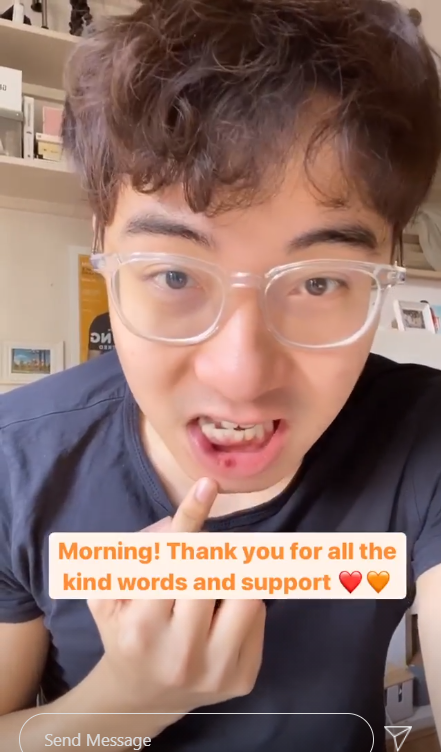 "I'll live," he said cheerily.
---
Advertisements
---
The comedian also joked that at the time of the encounter, he should have said:
"Hi…ya."
I guess you can always leave it to Uncle Roger to liven things up.
Whether it's unconventional fried rice, or a rigorous punch to the face.
Previous Instance
As mentioned above, a Singaporean went through a similar experience in London sometime ago.
---
Advertisements
---
The assault occurred at around 9.15 p.m. local time on 24 February.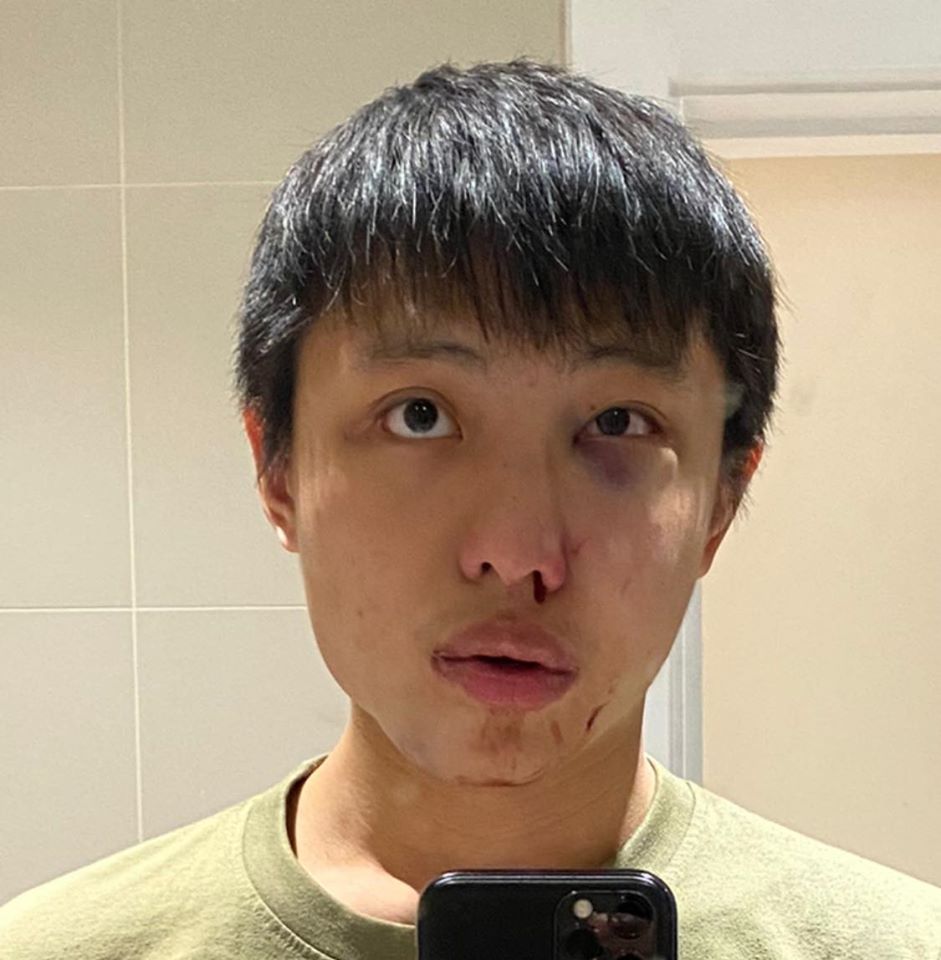 Apparently, the 23-year-old was walking along Oxford Street when a group of young men started beating him up.
Throughout the beating, they told him that he has brought the "coronavirus into their country".
A 15-year-old teenager has since been charged for the assault, which was categorised as "racially aggravated".
---
Advertisements
---