This year, Chinese New Year falls on 12 Feb 2021.
This means exciting reunion dinners, ban luck and lou hei sessions, as well as all the CNY goodies that you've ever wanted.
Yet to stock up on your CNY needs? Don't worry, we've got just the place for you.
United Square
United Square is a well-known place for those with kids, which is understandable given that it's known as the Kids Learning Mall.
This year, however, it's going to become even more than that.
No matter whether you're looking for a great place to visit during lunch hour with your colleagues, stock up on delicious CNY snacks or looking for a place to lou hei with your family, United Square is more than prepared to accommodate you.
Here's what's happening in the mall right now that you have to know.
Lou Hei
Some of us lou hei in the comforts of our own homes while others prefer to go to a good restaurant.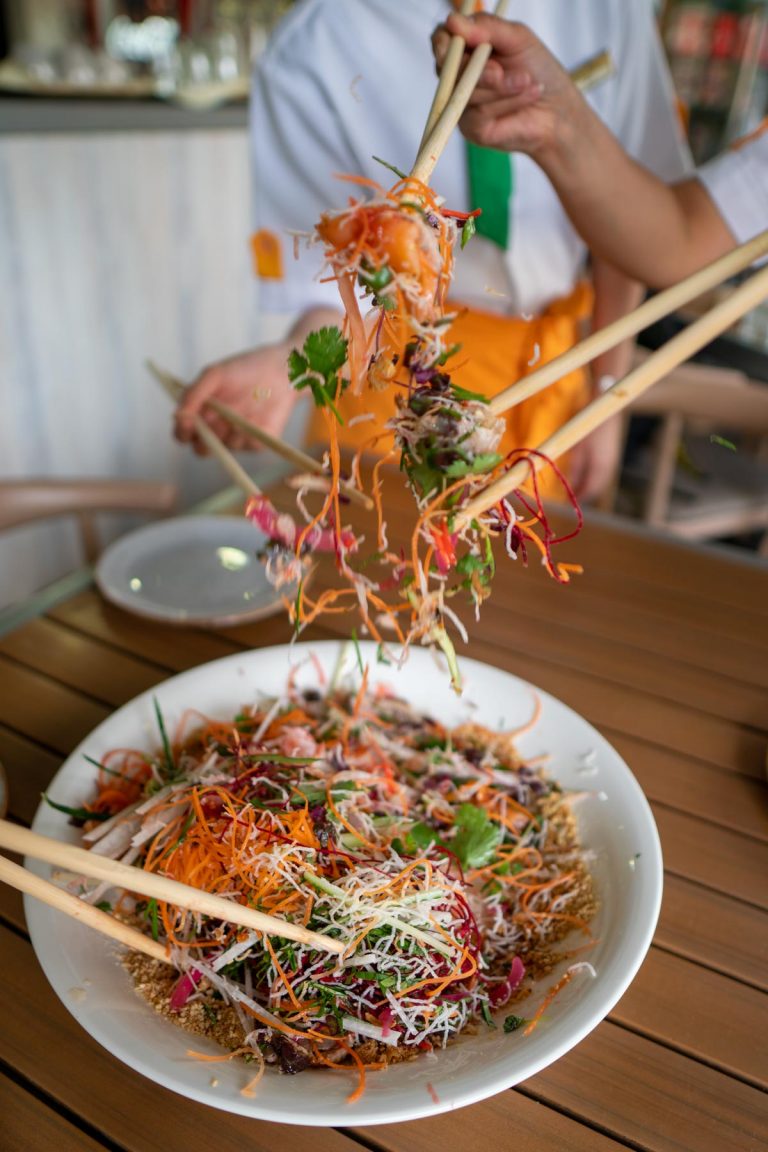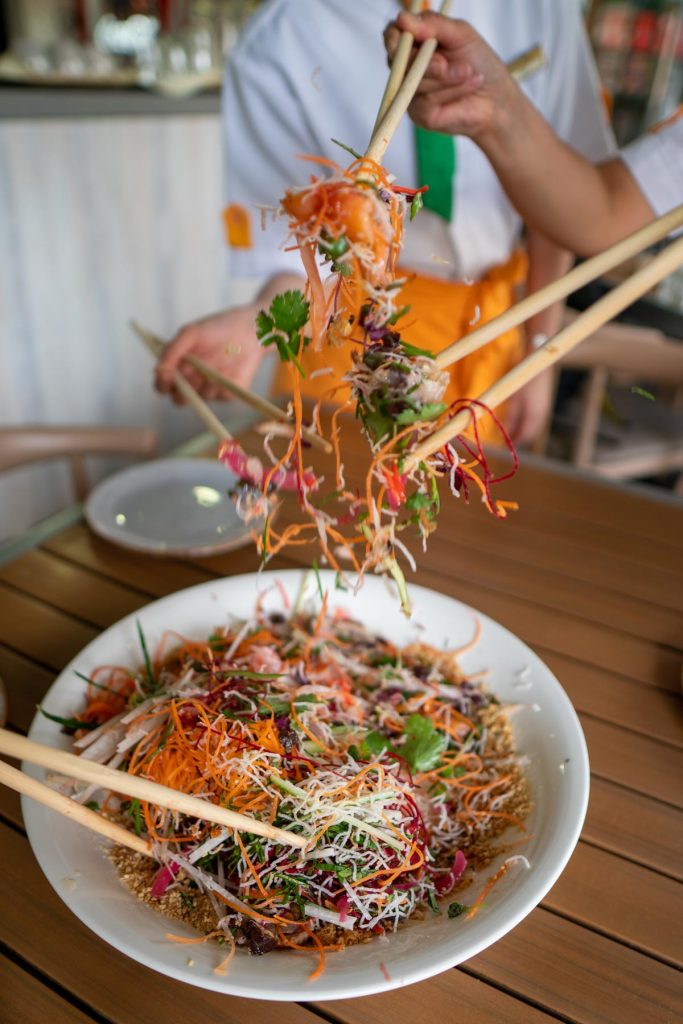 Given how we've been forced to stay home for a huge part of 2020, CNY is the perfect excuse for us to come out and have a great meal.
If you're looking for food options in the Novena area, United Square's the place to go to, especially if you're looking to have your meal and lou hei all at one go.
In fact, if you're looking to stay home but want delicious lou hei anyway, takeaways are available here too.
Soup Restaurant (#B1-10) probably needs no introduction, given how they're practically a household name in Singapore.
What needs introducing, however, is the CNY packages they have this year.
From just S$39.90, you can enjoy a Baby Abalone or Salmon Yusheng to go along with your meal.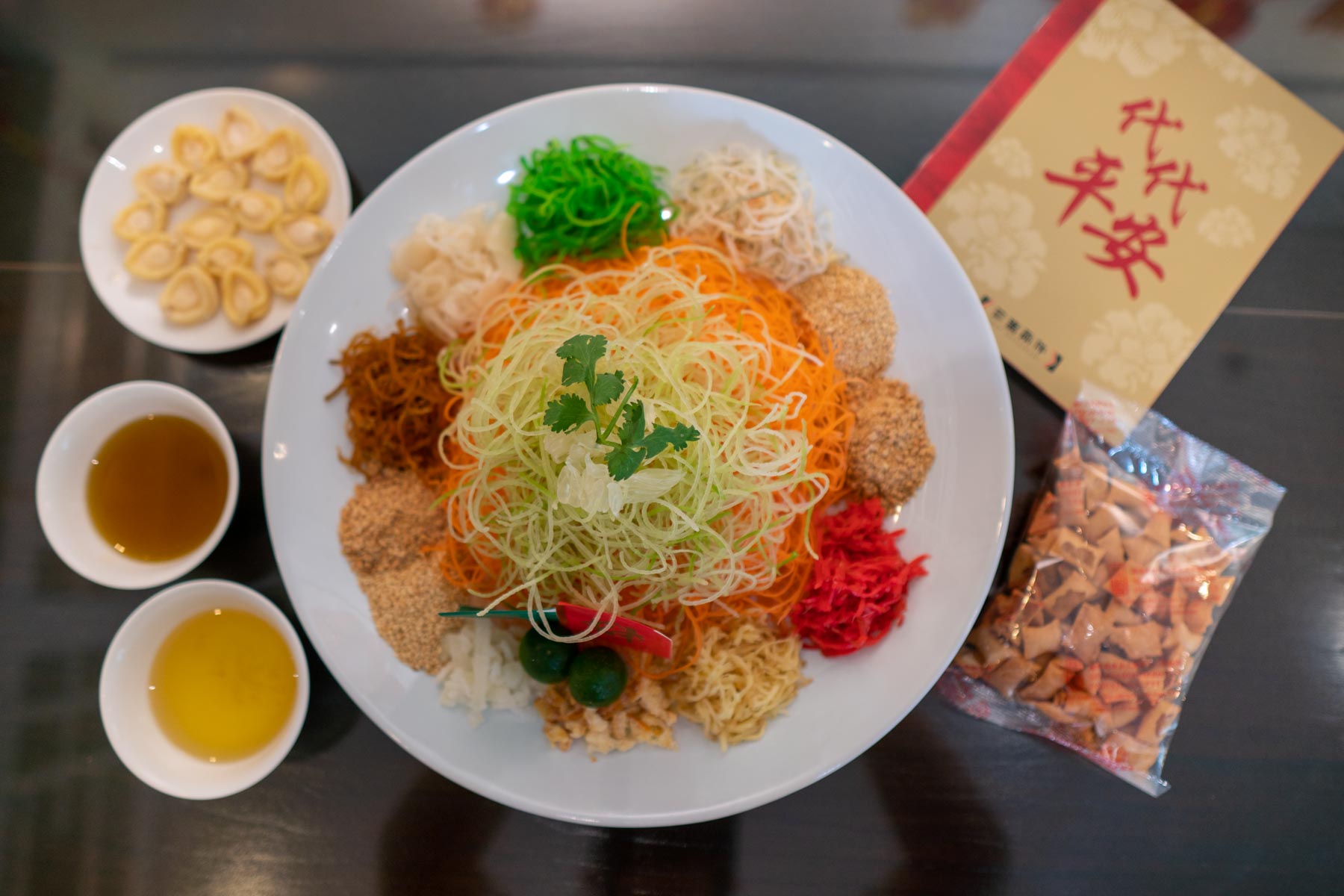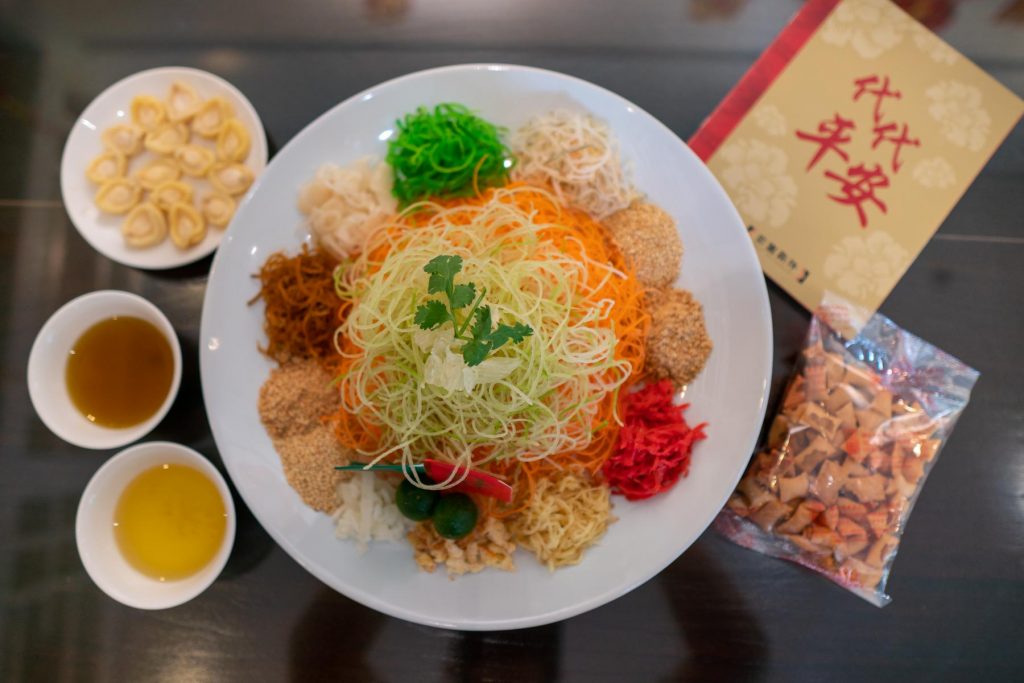 Other dine-in promotions you might be interested in includes a CNY Reunion Takeaway Set (for those too lazy to cook) for 5 people at S$368. Pre-order now by 31 Jan 2021 to enjoy $10 off!
Want to soak in the ambience of a modern Chinese restaurant? They have dine-in Special Value Set Meals with Handmade Longevity Bun & desserts from S$88, as well as a CNY Special Set Menu from S$118.
For fans of ducks, you might want to check out Duckland (#B1-09)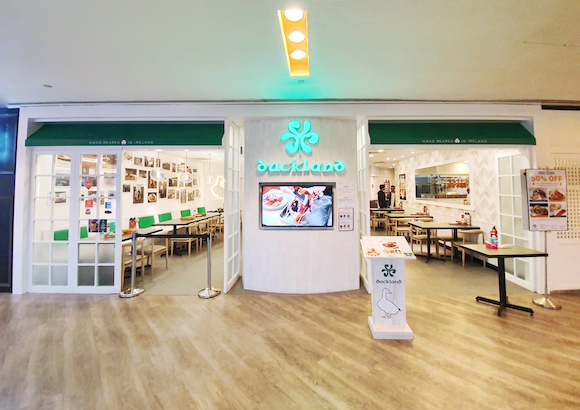 Don't be fooled by the western-looking decor; they carry yusheng as well, but with a twist.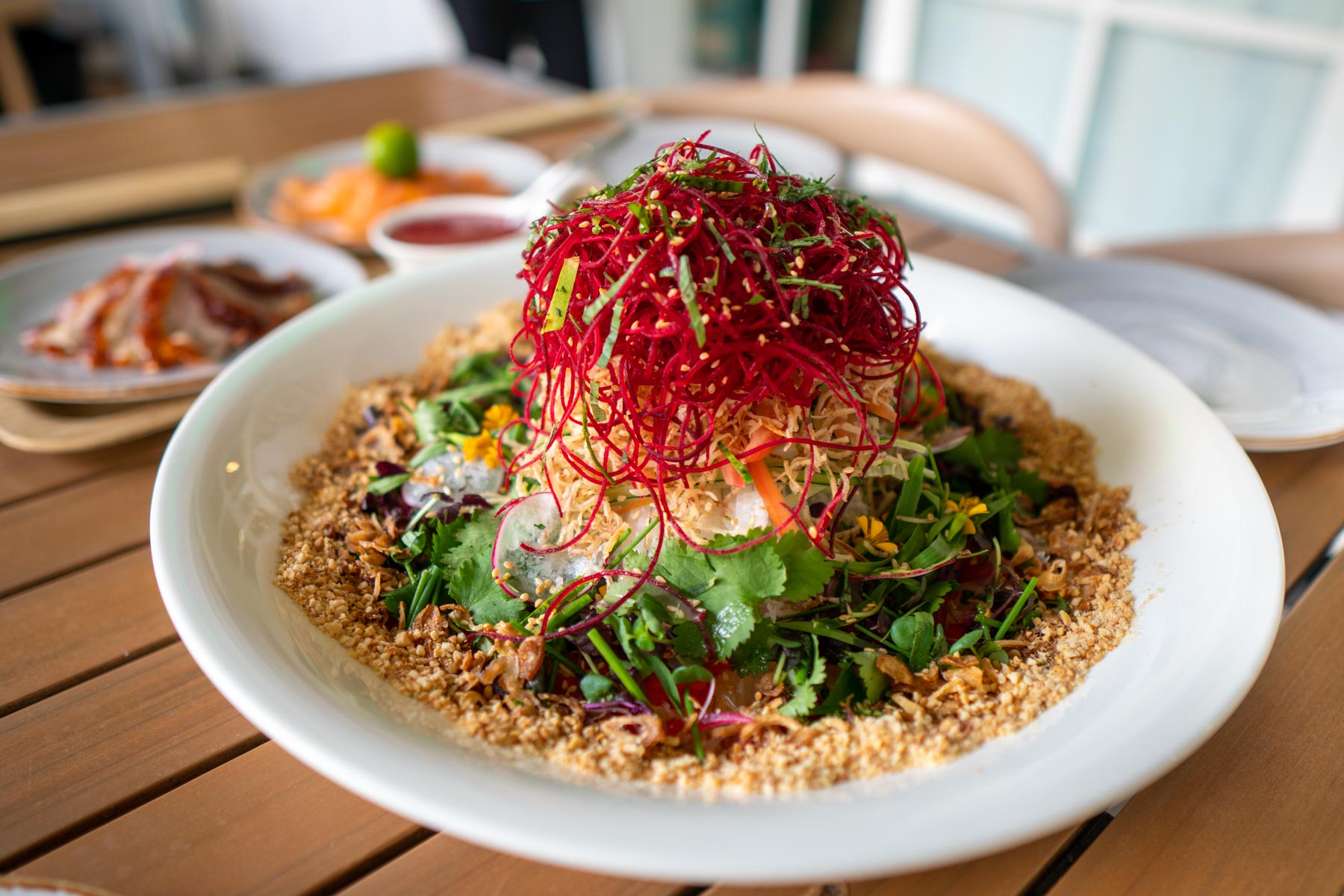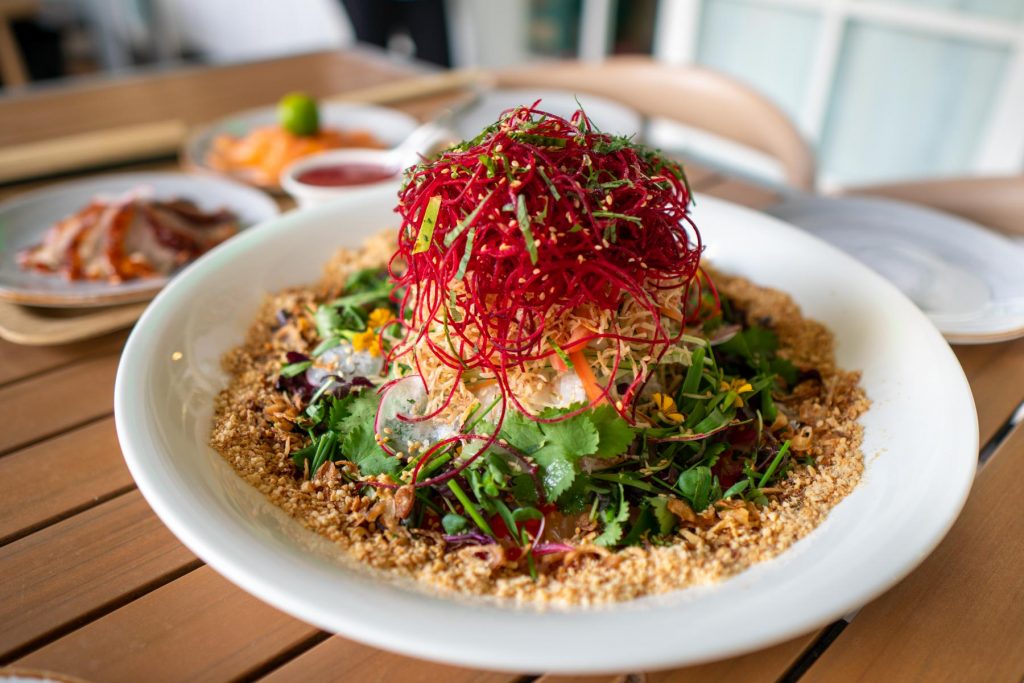 The Duckland Yu Sheng features a medley of fresh herbs and vegetables, such as julienned red carrots, daikon, turnip, edible flowers and irresistible crunchy pork cracklins.
Instead of just Norwegian Smoked Salmon, slices of Roast Irish Duck are added into the yu sheng as well to give it a fragrant bite.
A signature raspberry sauce is also doused generously over the yu sheng, turning every mouthful into a zesty adventure.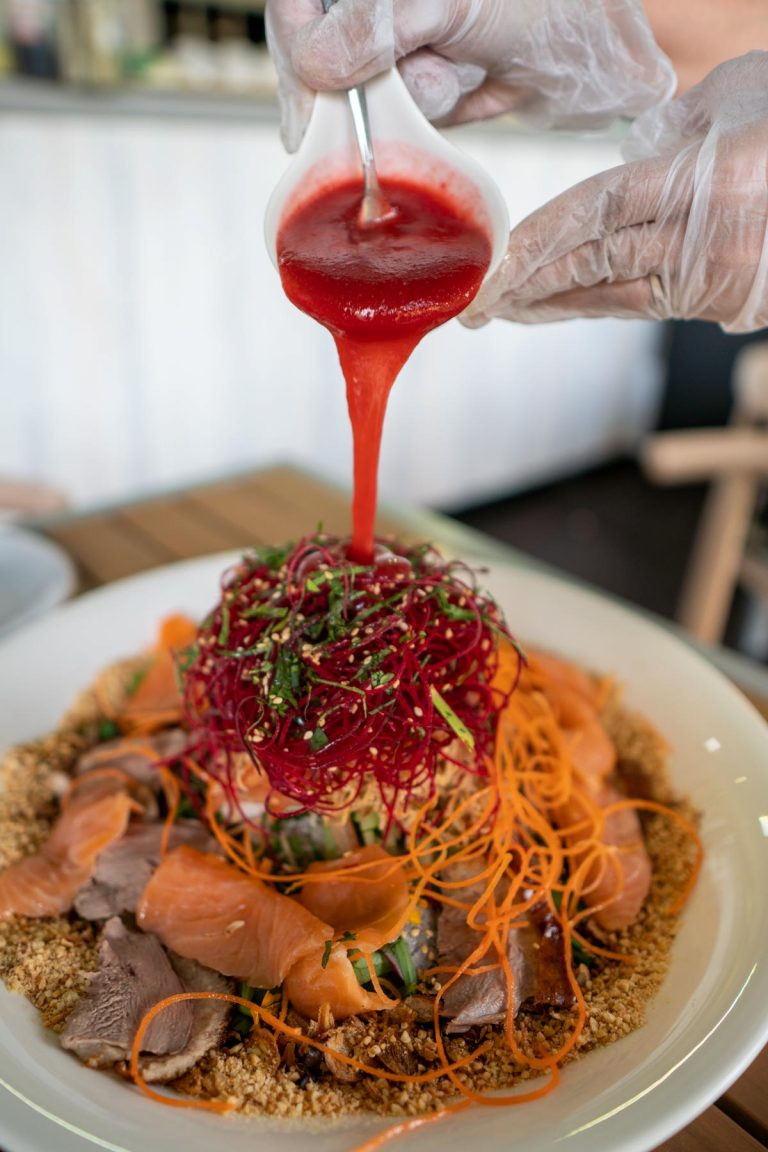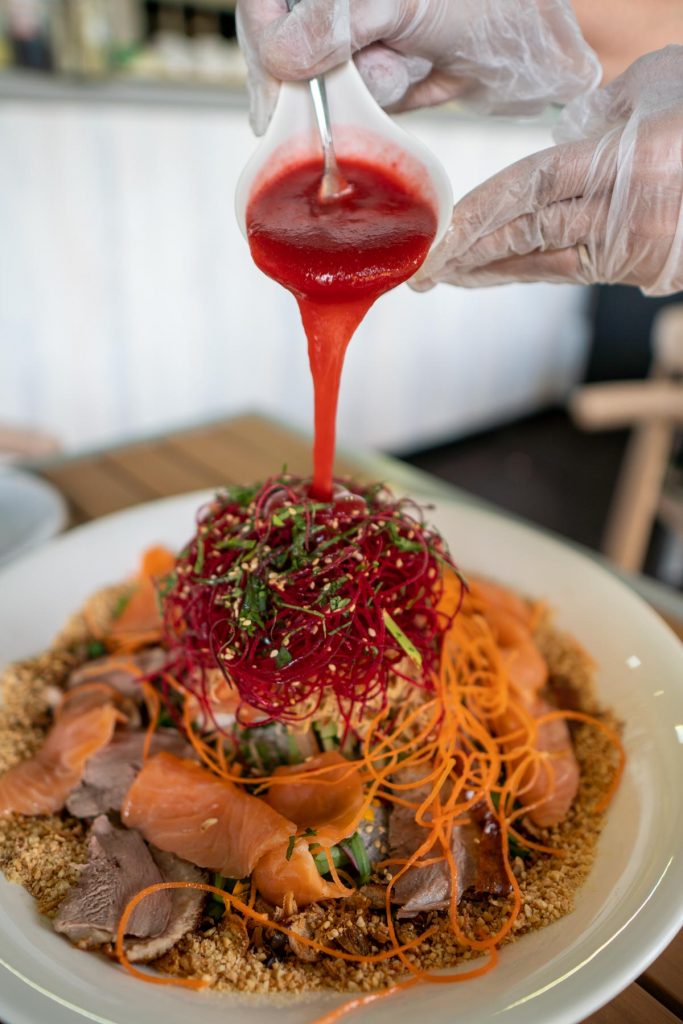 From 1 Feb to 28 Feb 2021, Duckland will be running a promotion where if you get one whole Roast Irish Duck, you'll get a yu sheng for S$38++ (U.P S$48++).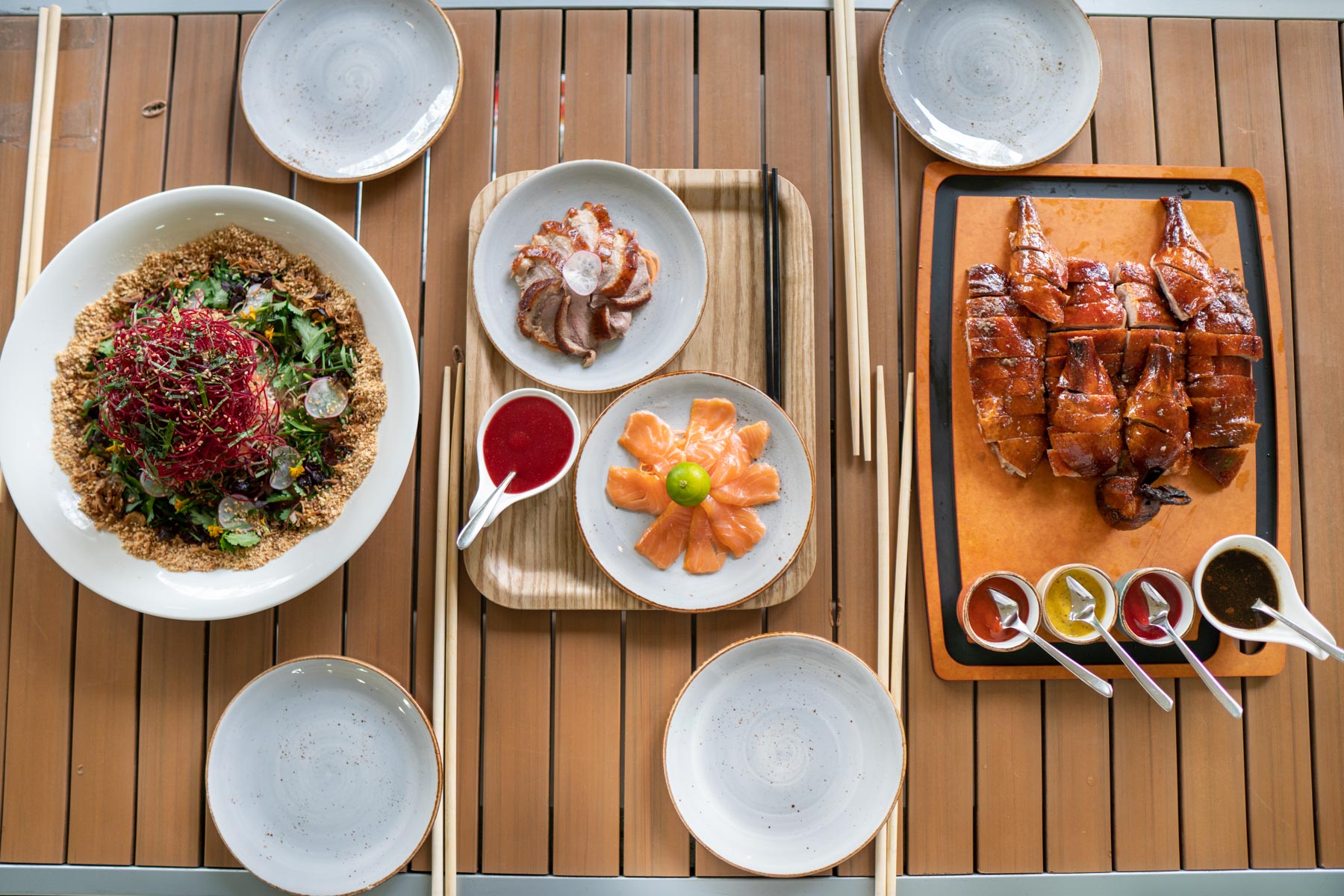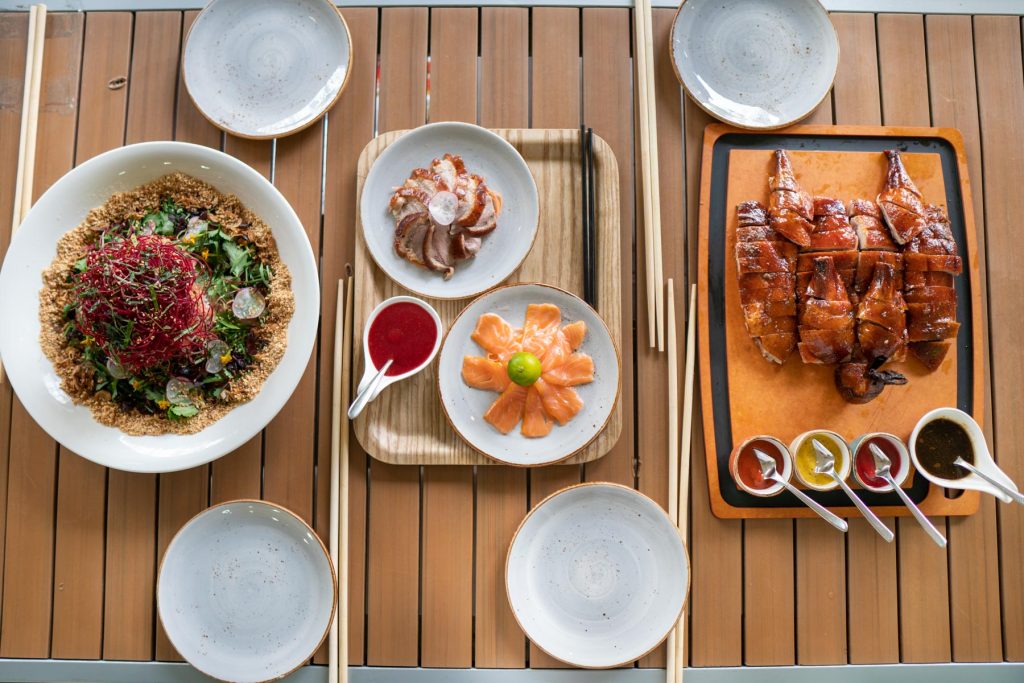 P/S: For our beer-loving friends, the Duckland at United Square is also running a happy hour promotion from 1 Feb to 28 Feb 2021: Erdinger Weissbier and Erdinger Dunkel at just $8.88++ per pint/bottle (500ml), from 5pm – 9pm. Their usual happy hour price is $9.90++ (U.P. $16++) / 500ml
When it comes to salmon, especially fresh ones, no one does it better than the Japanese.
For CNY 2021, Ichiban Boshi (#02-02) is yu sheng, too.
The Auspicious YuSheng comes with 24 pieces of fresh Norwegian salmon and can serve up to 10 people (S$62.80)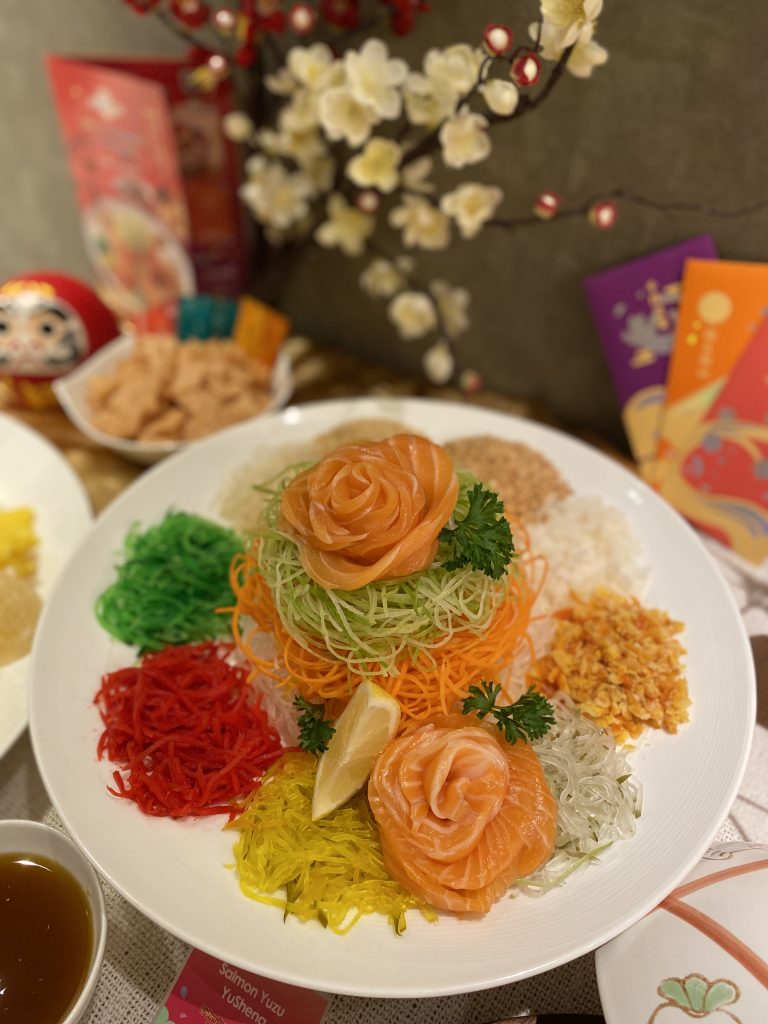 The Bountiful YuSheng comes with 18 pieces of fresh Norwegian salmon and can serve up to six people (S$50.80) while the Celebration Yusheng comes with 12 pieces of salmon, which is suitable for 2 to 3 people, at $36.80.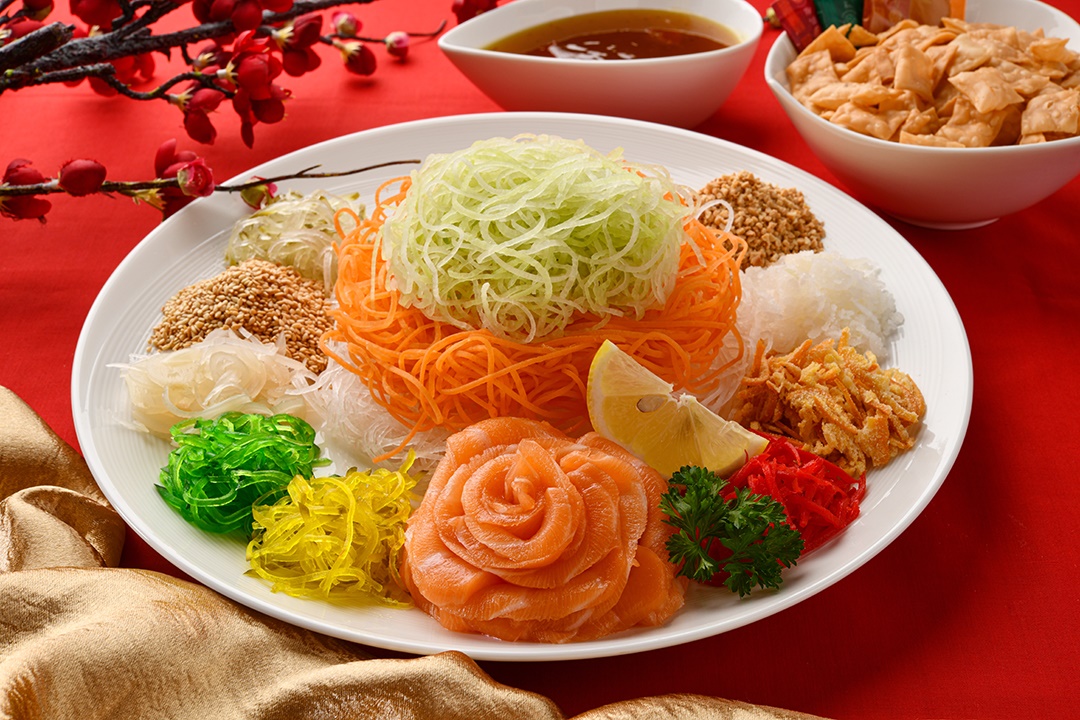 The YuSheng is served with their signature Yuzu sauce made with ingredients from Japan.
Last, but not least, another household name: Crystal Jade.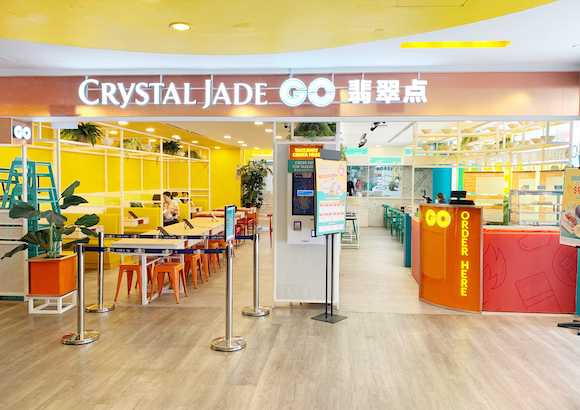 Crystal Jade GO (#01-02) is joining in the festivities as well with a promo that runs from now until Chinese New Year ends.
From now until 28 Feb 2021, you can get 15%* off CNY festive takeaways.
Terms and conditions apply.
For those who want a good yusheng to celebrate CNY 2021, they have a Reunion Yusheng with Abalone.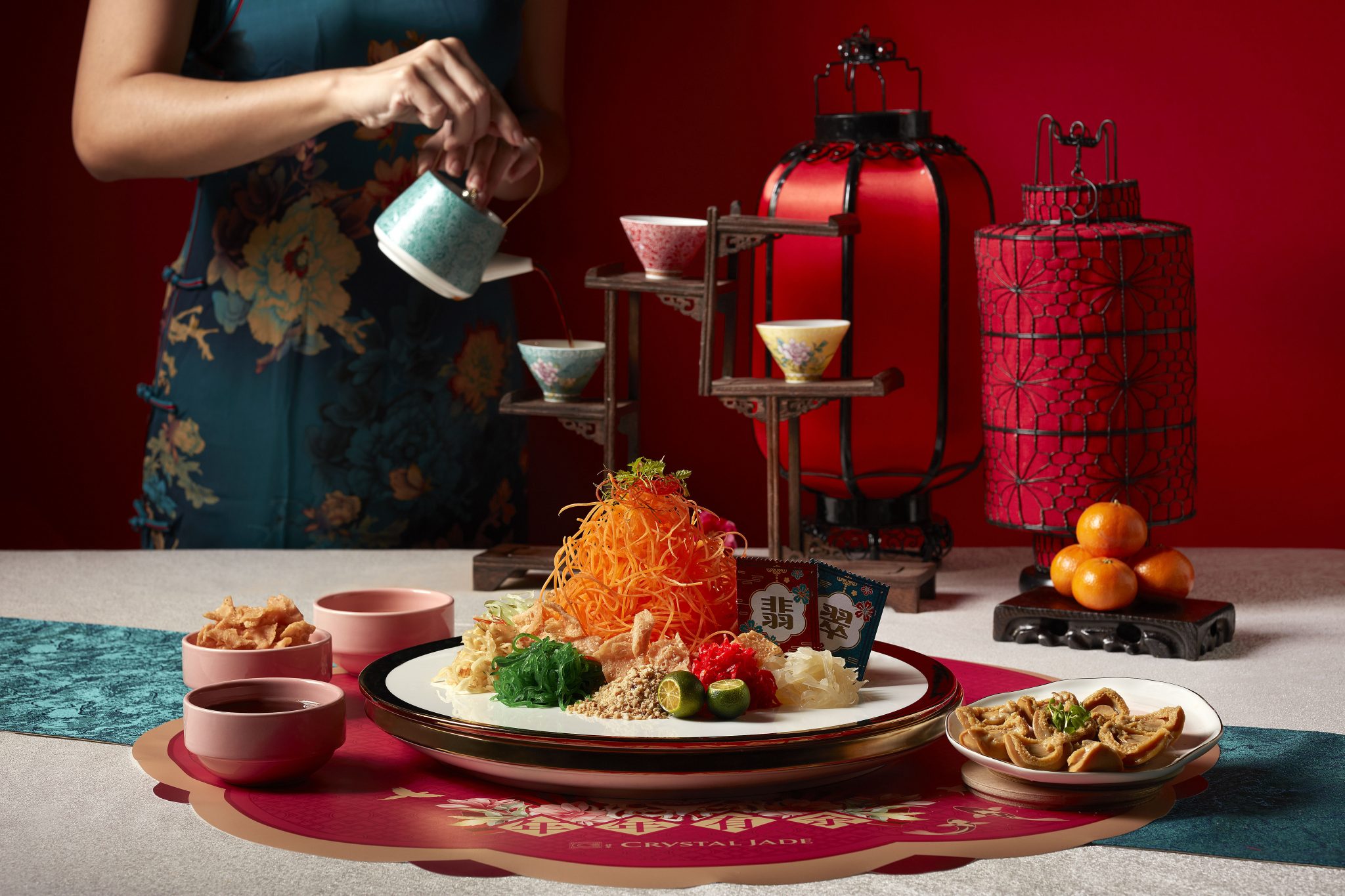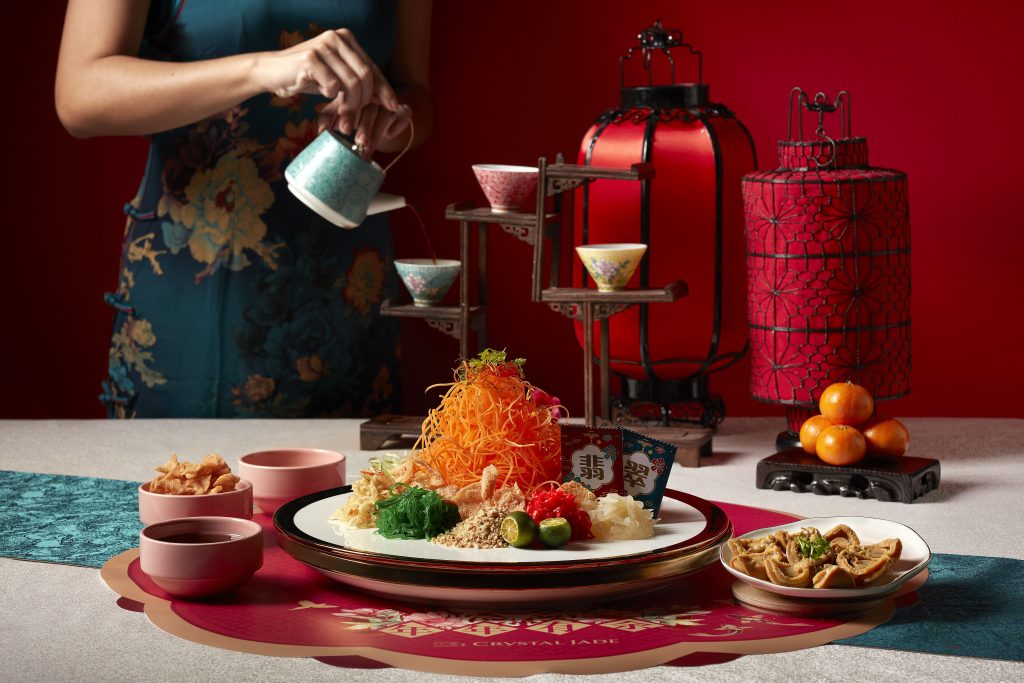 It comes in two sizes:
– Small (S$58) which is good for 5 people
– and Large (S$88) which is good for 8 people
Just take note that the orders have to be placed 3 working days in advance, and any collection on Chinese New Year's Eve (11 Feb) has to be collected before 3pm.
A Huge Variety Of Chinese New Year Snacks
Located within the mall are brands that are well-known to everyone in Singapore.
If you're looking for cookies and goodies, why not check out Bengawan Solo (#01-77) where they carry a huge range of CNY goodies just for you.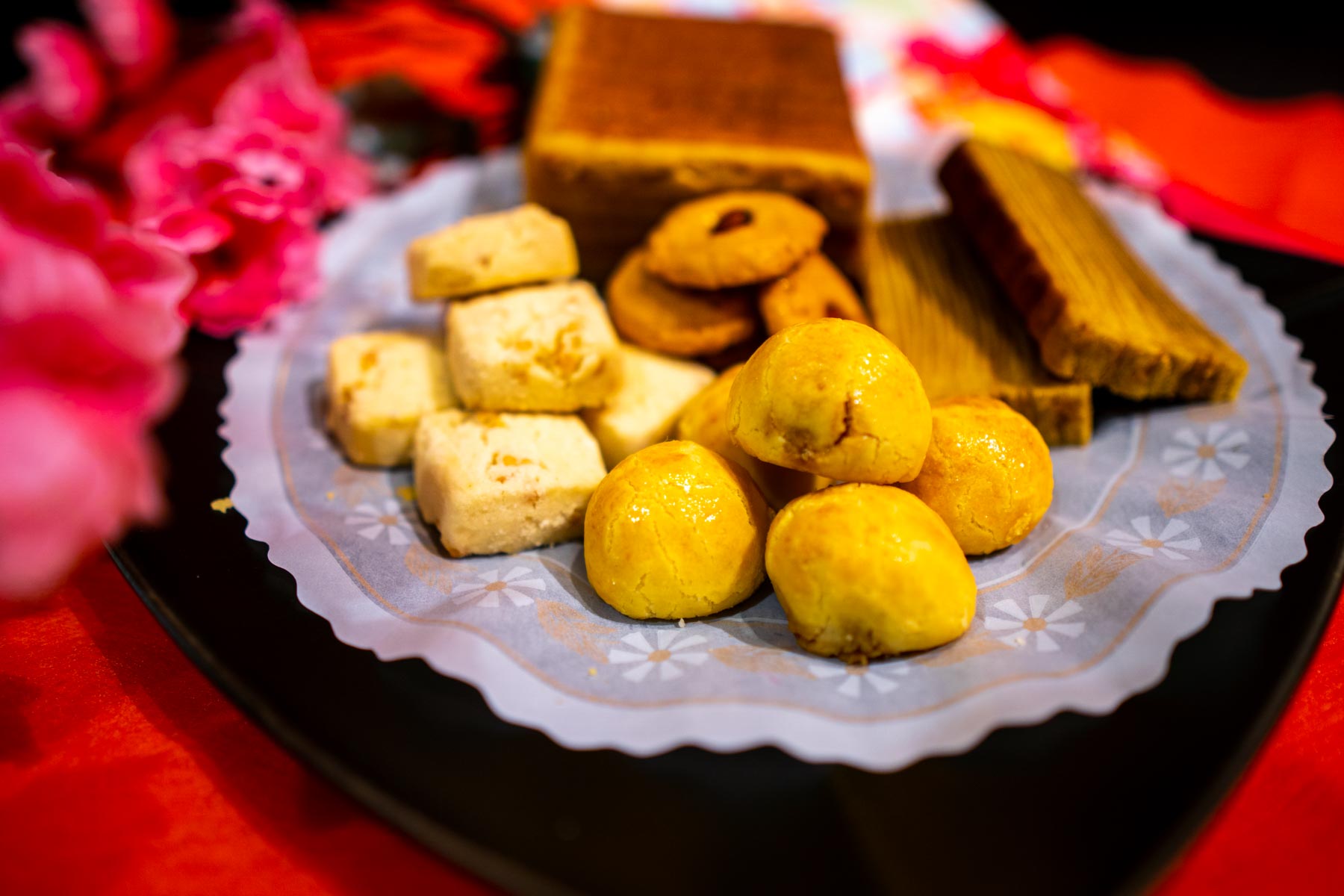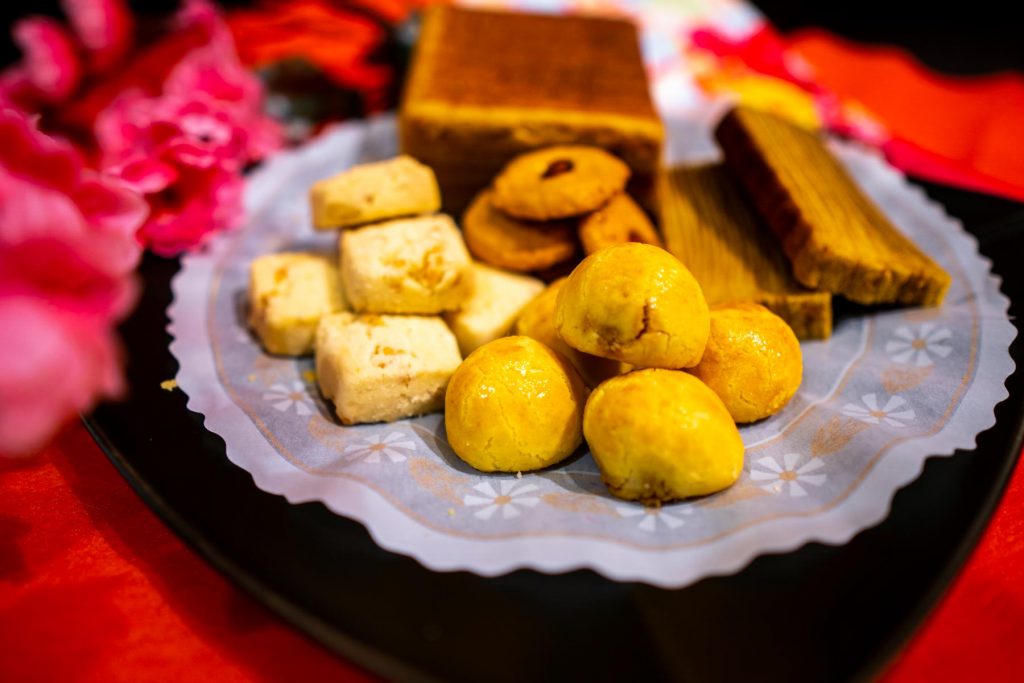 Bengawan Solo's deliciously moist kueh lapis is to-die-for and for this year's CNY, you have until 8 Feb 2021 to get it at $65 (large). It'll cost $3 more from 9 to 11 Feb 2021.
There's also the Macadamia Sugee, a cookie that melts deliciously inside your mouth into one gooey goodness, going for S$21.80 per tin.
These are, of course, just the tip of the iceberg and they'll have everything and anything you need to eat and gift.
What comes well-recommended, if you decide to buy your CNY goodies from Bengawan Solo, is their Signature Premium Pineapple Tarts (S$42 per box). Imagine sweet, tangy pineapple wrapped in flakey, buttery pastry. Mmmm.
Fancy something a little bit more unique? How about Toast Box's (#01-81) Kopi Gao cookies, guaranteed to give you your daily fix of caffeine with every bite?
Kopi not your cup of tea? They also have other flavours like Brown Sugar cookies, Pineapple Pastry and even chocolate egg rolls if you're interested.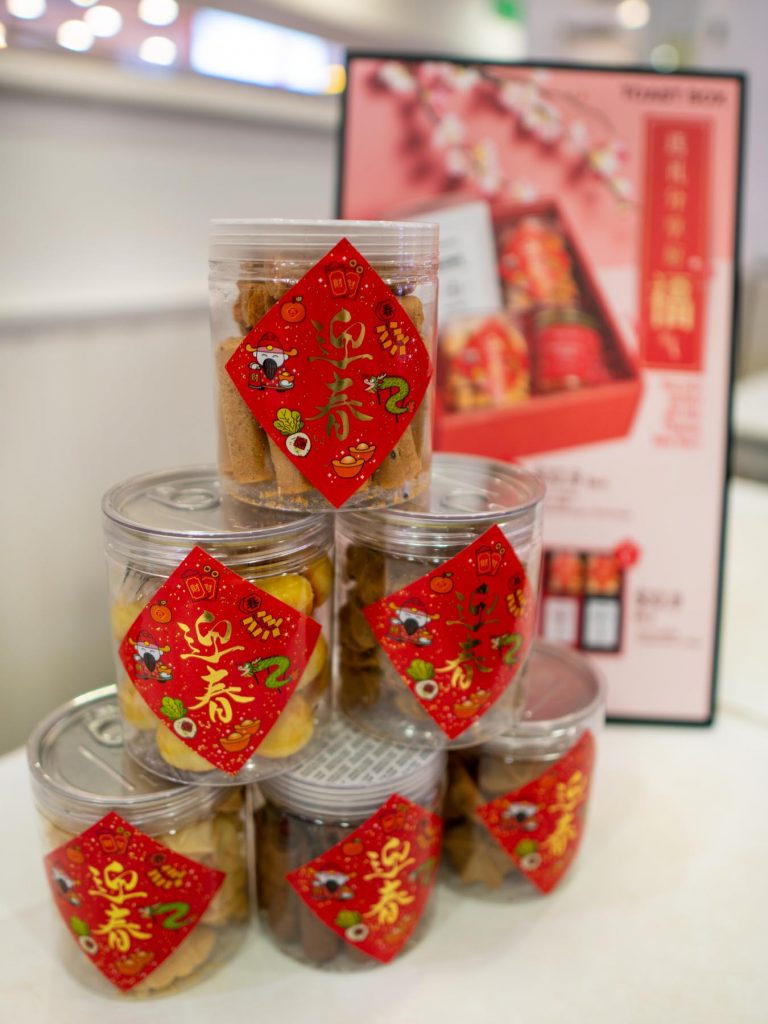 Each bottle costs you S$12.80 but, let's face it, who buys only one bottle of cookies for CNY?
Buy any two bottles and you'll enjoy a 10% off; Get three and you'll enjoy 15% off.
Toast Box also carries customisable Chinese New Year Gift Sets (S$32.80 each) which you can gift to your future in-laws without looking cheap.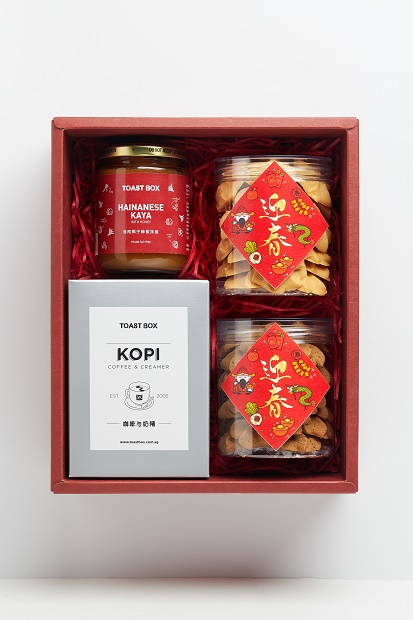 It comes with either 2-in-1 kopi, Hainanese kaya or Toast Box's signature peanut butter with two cookies of your choice.
A minimum spending of S$32 will also get you a limited edition Toast Box tote bag worth S$6.90.
Be sure to check out their CNY-centric dine-in menu as well with dishes like Bak Kwa Fried Rice (S$6.50) and the Golden Yam Cake Set (S$4.50) when you're there.
Thinking of something a little bit more yuzu? Then you have to check out Melvados (#B1-61A).
There are only five outlets in Singapore, and while they're well-known for their cheesecakes and brownies, they're no slouch in the cookies department.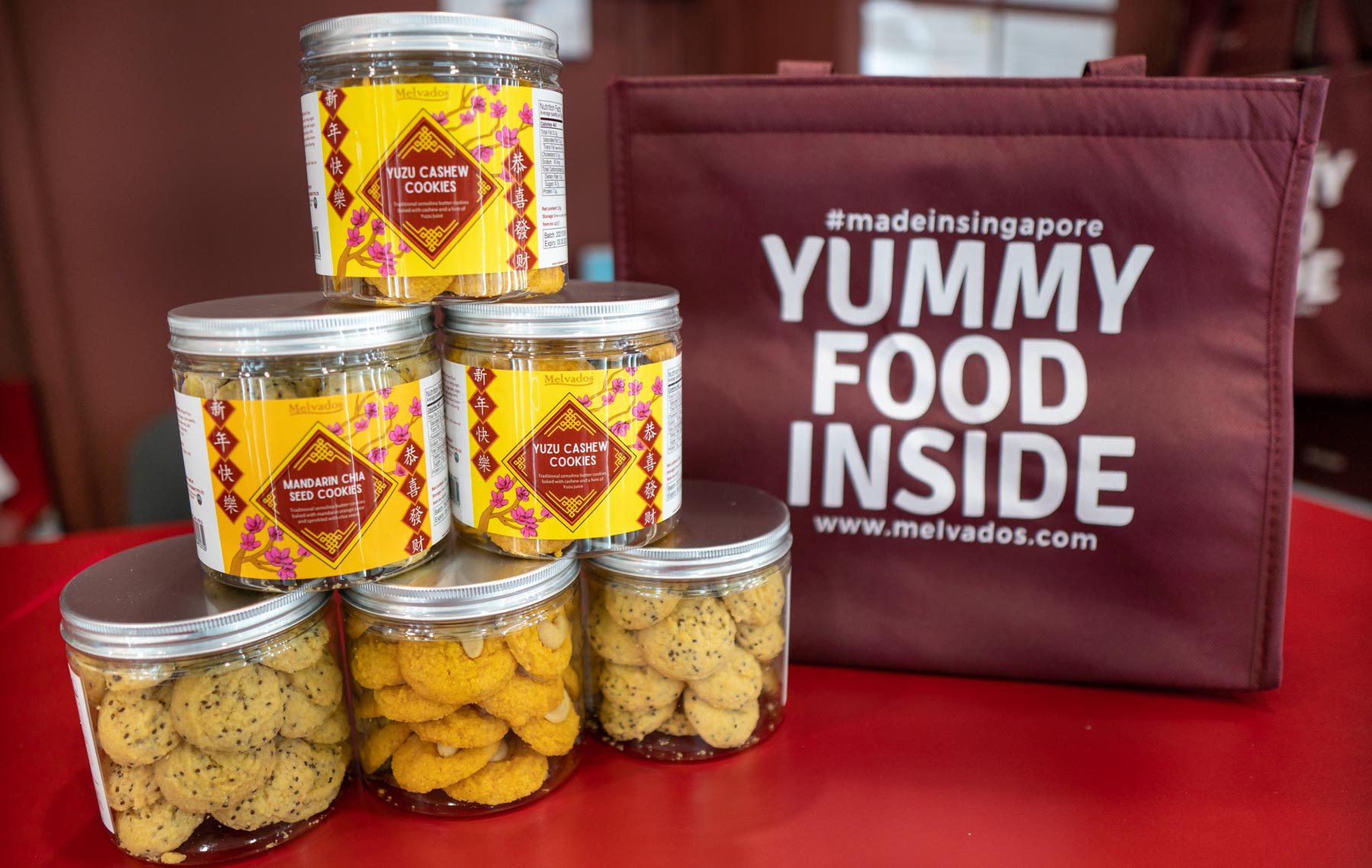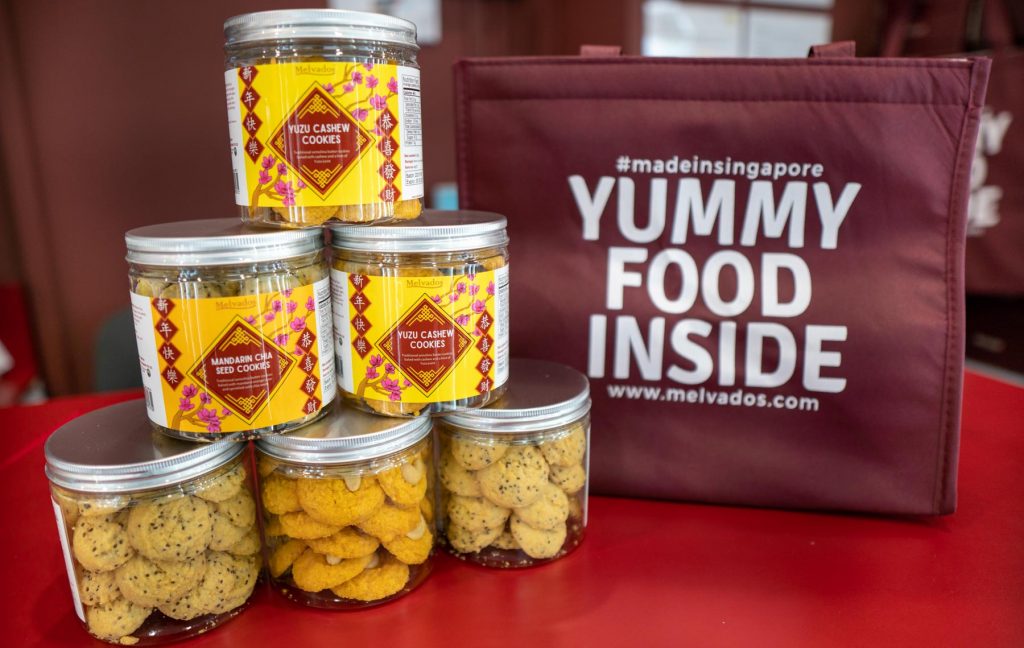 For just S$7.90 each, you can indulge in their newest flavours – the Yuzu Cashew Cookies (if you think cashew is good by itself, wait till you try the yuzu version) and the Mandarin Chia Seed Cookies.
They're also having a 3-for-S$10 promotion for their normal range of cookies if you're a fan.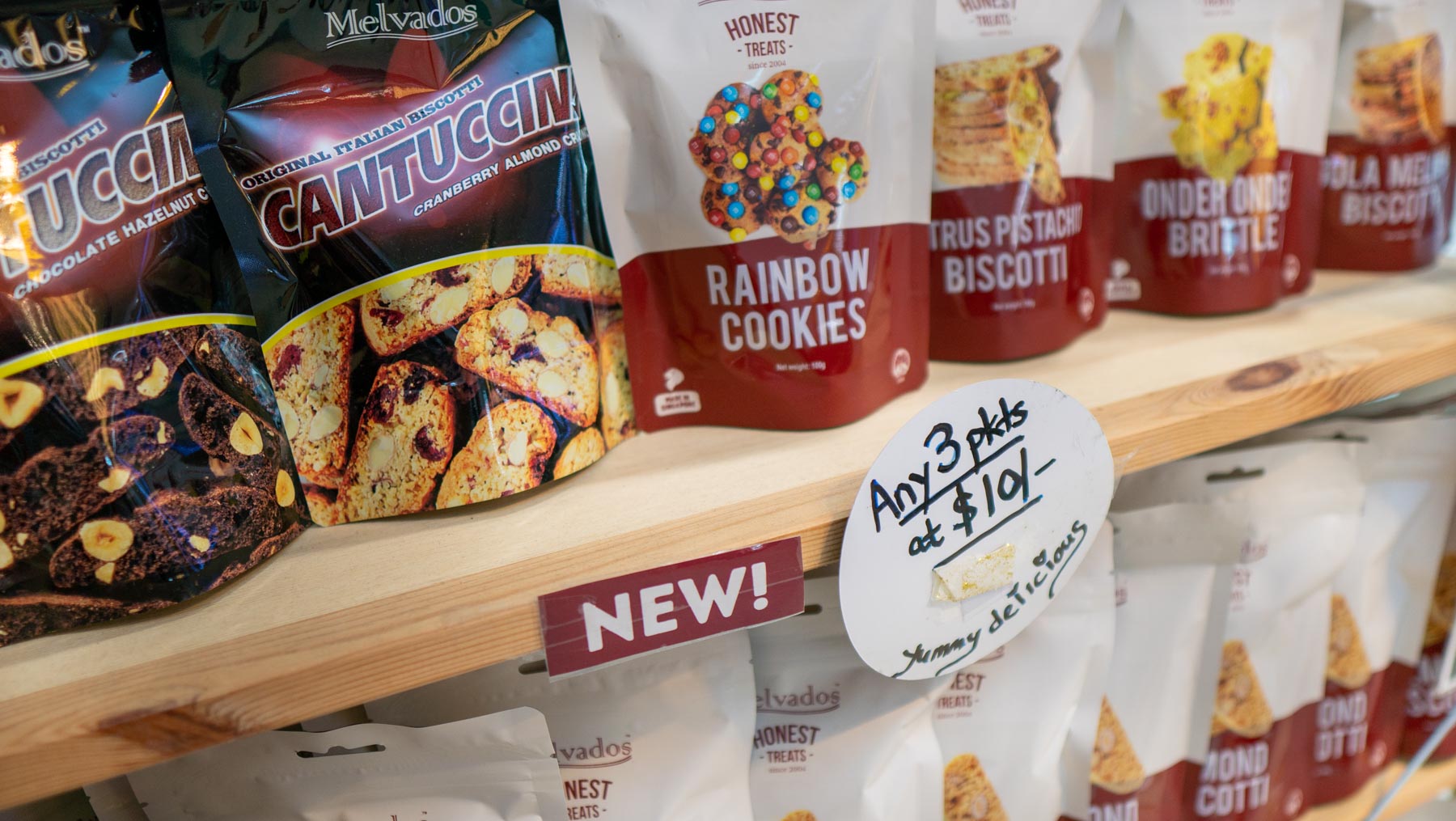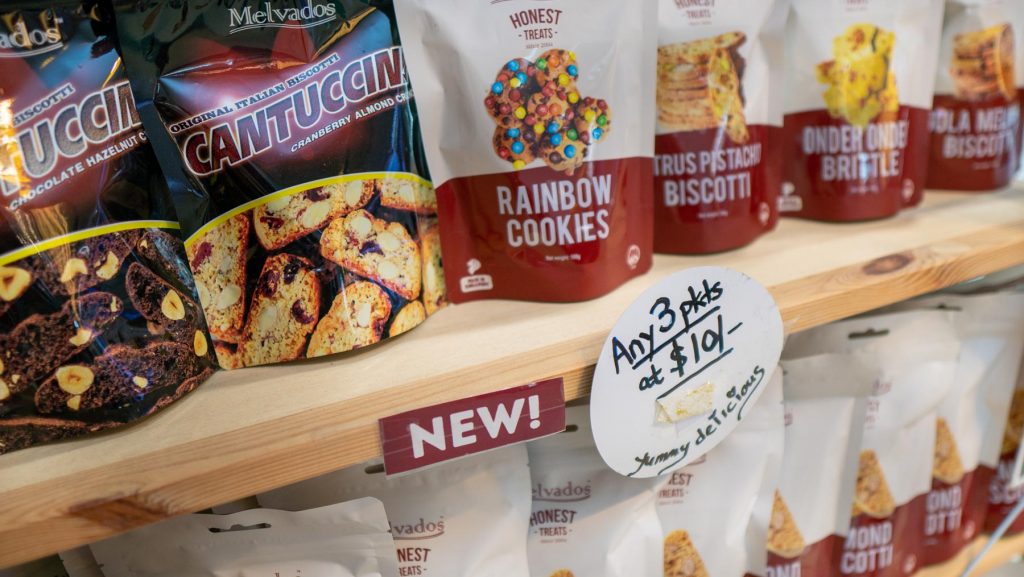 Abundance of Spring
From now to 11 Feb 2021, be rewarded with exclusive Gift-with-Purchase & Parking Perks when you spend at United Square.
Spend a minimum of S$88 (S$68 for U-POPP members) and you'll be able to redeem six beautifully designed red packets.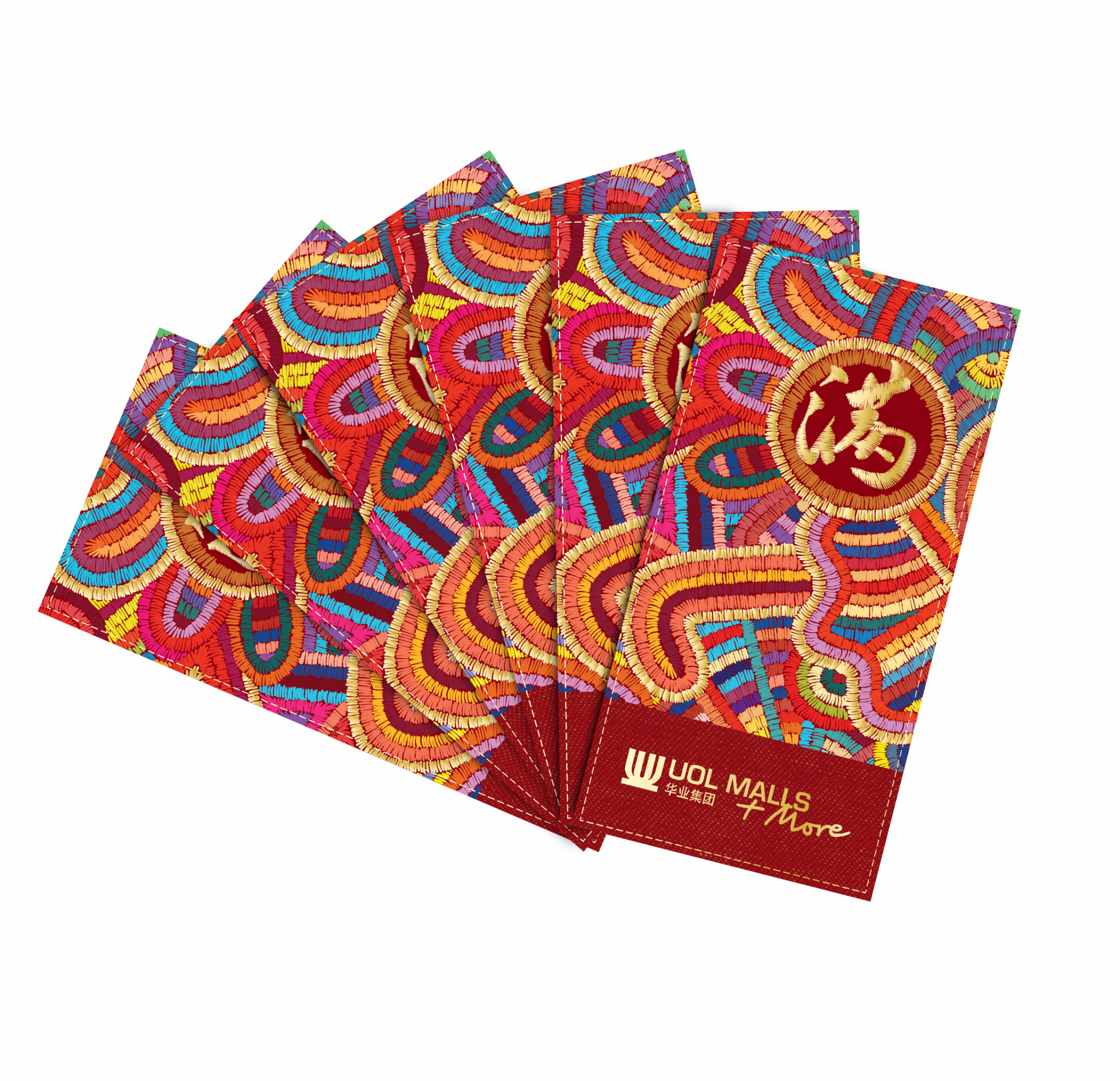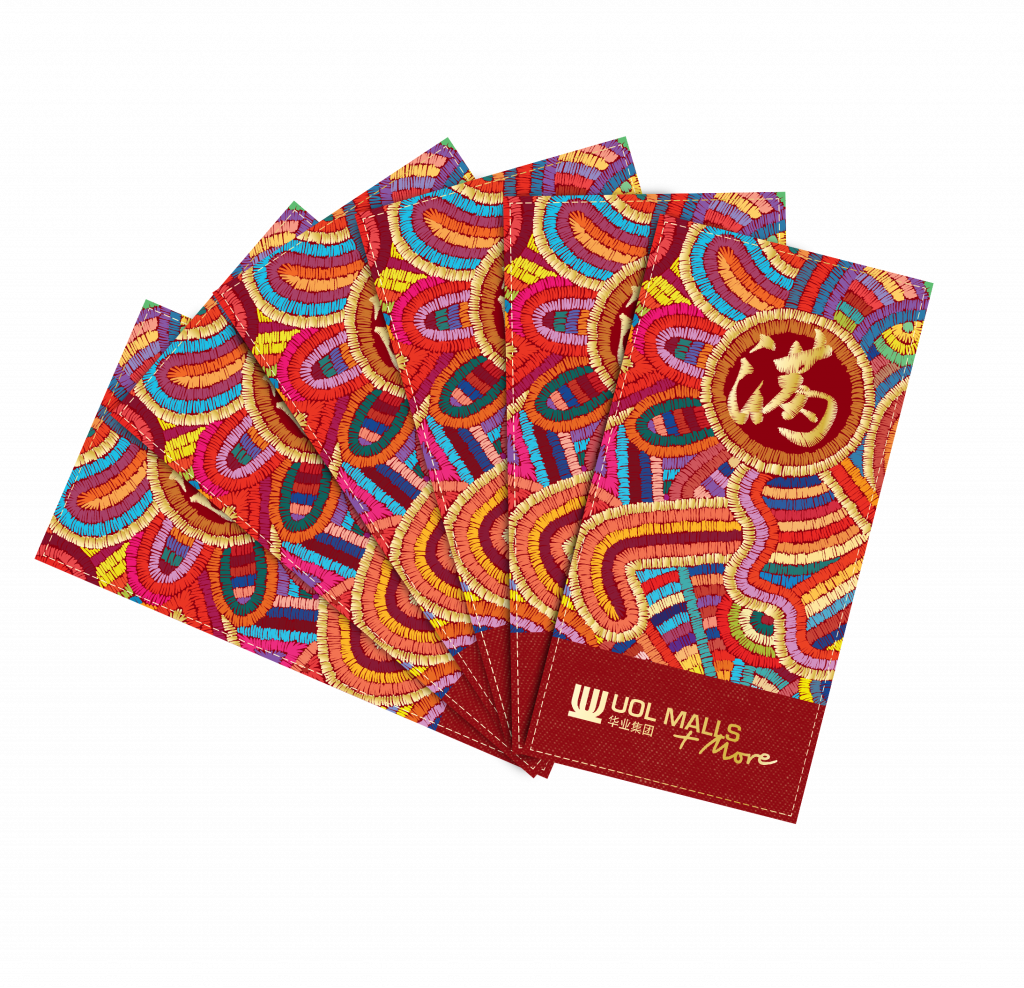 And if you have the need to spend on large purchases for CNY, such as changing home appliances or buying tons of new clothes, why not do it at United Square and receive an entire Prosperity Gift Set consisting of Yoshihama Abalone, Premium Dried Mushrooms & Fried Fish Maw?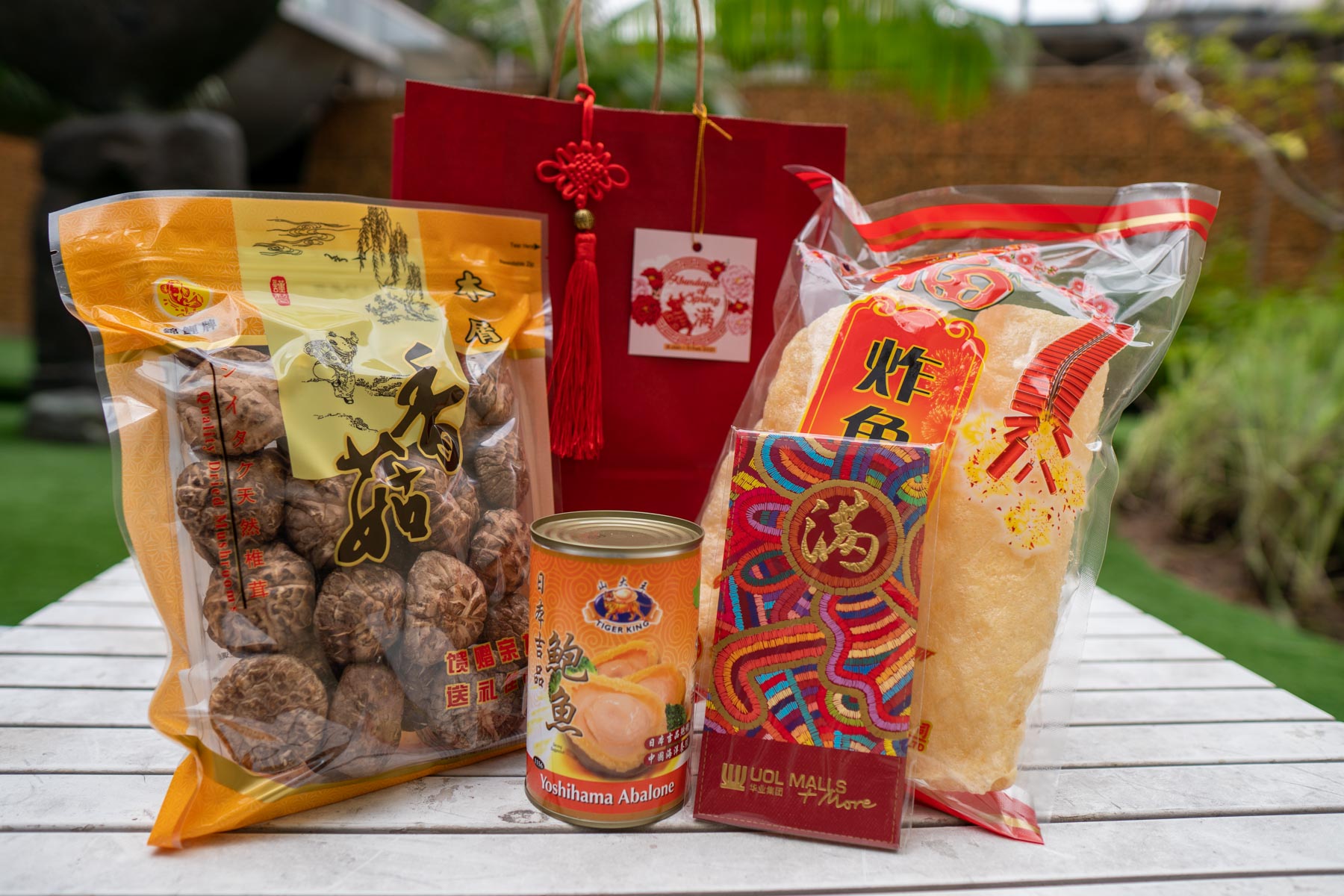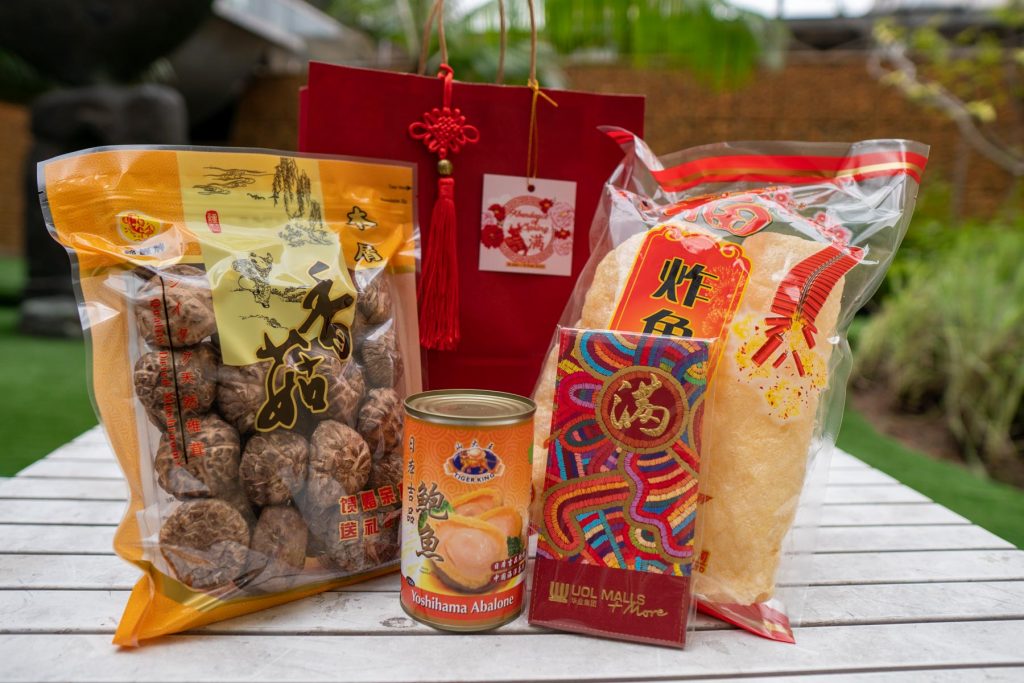 Minimum spend: S$588 (S$388 for U-POPP Members).
It's not just for special occasions too, as people who work nearby or simply want to visit their favourite makan place on a weekday can do so too.
Simply spend S$30 in a single receipt (just volunteer to be the one to pay first while your colleagues can PayNow you later) and you'll be able to get a free 1-hour parking on weekdays.
There's even something for folks who are working from home. Order any food from United Square via GrabFood and you can enjoy S$5 off with a minimum spend of S$30.
You can find out more about the campaign here.
So What Are You Waiting For?
Other than the promotions mentioned above (which you can tell is CNY-centric), there are many more promotions and discounts within the mall just waiting to be discovered.
We've been to jaunt through the mall and honestly, 30% off wine & confectionary from A Little Something for our drinkers out there and 15% off CNY goodies from Cedele are really worth the trip.
So no matter whether you're looking for a place to explore on a weekend, or you're looking at options close to where you stay, United Square might just be the destination you're looking for this Chinese New Year.
Location: 101 Thomson Rd, Singapore 307591
This article was first published on Goody Feed and written in collaboration with United Square.