---
Advertisements

---
You better clear up any beef you've had with your bosses because you never know if they're secretly holding a grudge against you or, worse, going to take out the grudge on you physically.
For one woman who formerly worked at a beauty salon, her ex-boss somehow managed to track her at her new job, and while she was expecting a friendly gesture, her ex-boss got physical.
We don't know the full tea behind why her ex-boss hit her, but if she was expecting her to be all nice, maybe there wasn't legit beef between them.
We can only speculate, but maybe the ex-boss was salty about her leaving her place. Who knows.
CCTV Video Captured the Incident
The owner of Zeng Zeng TCM, located at Block 85 Marine Parade Central, took to Stomp to upload a CCTV video of the altercation between the employee and her ex-boss.
The employee had worked at a beauty salon before this from 15 March to 11 April, and the ex-boss who came in was her former boss at this salon.
In the incident on 24 May at 10:47 am, the ex-boss was seen approaching the employee and slapping her across the face, to which the employee retaliated by grabbing her hand.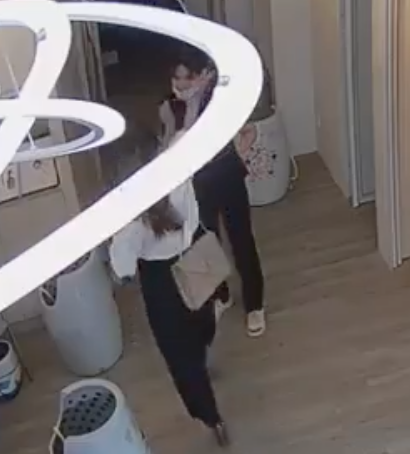 Their hands interlocked, arms twisted, as if they were playing a game of human knot or a more aggressive version of ring around the rosie.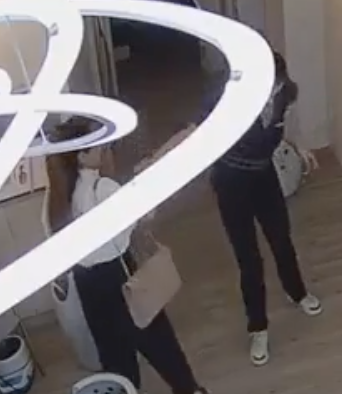 Other clinic employees later noticed them fighting, running towards them to intervene.
Owner's Response
The owner of Zeng Zeng TCM said that the employee had started working at his clinic days after she left the beauty salon on 15 April.
As the owner claims that the employee is a "nice person", she thought her ex-boss came to greet her, but she hit her without saying anything.
According to the owner, the ex-boss also started "yelling" out of nowhere and "threatening" the employee, scaring everyone else. It is unknown why the ex-boss had done so.
The ex-boss had also come with another man to look for the employee.
The owner called the police, and four police officers arrived at the scene, but no further police assistance was required once both parties were provided with information on their legal recourse.
Other Cases of Nasty Bosses
Horrible bosses are everywhere. Some are nastier than others, and their nasty level is really bad.
A construction worker named Mr Chen Youhong, 46, had to sleep in void decks after being stripped of proper accommodation following a dispute with his former company.
His previous company had not arranged sufficient slots for him to work, causing him to resign. Following this, his boss said he had to move from his Choa Chu Kang dormitory to a Hougang one, claiming that this was a routine arrangement.
Sceptical, Mr Chen decided to take a car ride to the location, fearing that such an arrangement might result in him being sent home to China.
As he arrived at the dormitory in Hougang on 6 May and check-ins were not allowed on weekends, he was told that he could not enter and could only enter on the designated check-in days, which were 3 and 5 May.
Mr Chen also said that his salary was cut from $11 to $7.50 per hour after he submitted his resignation, and his accommodation and tool expenses were also deducted from his salary, causing it to decrease from $1,300 to $515.
He said his boss likely did this out of spite, but his boss claimed otherwise, stating that the pay cut to $7.50 was mentioned in the contract.
---
Advertisements

---
Residents helped Mr Chen out, and although he was initially barred from the dormitory on 8 May because the administrator said his name wasn't in the system, he was eventually let in after Lianhe Zaobao contacted them.