---
Advertisements

---
Last Updated on 2022-10-28 , 3:33 pm
I am sure you've seen this in movies; a husband or wife gets into an accident, lose their memory and completely forgets their partner.
Then they get to know their partners, fall in love with them all over again, and live happily ever after.
But, that only happens in movies, right?
What's Your Name Again?
Except that actually happened to a woman in Canada.
In a touching post on Facebook, Laura Hart Faganello shared an extraordinary story of how she fell in love with her husband again after suffering from memory loss.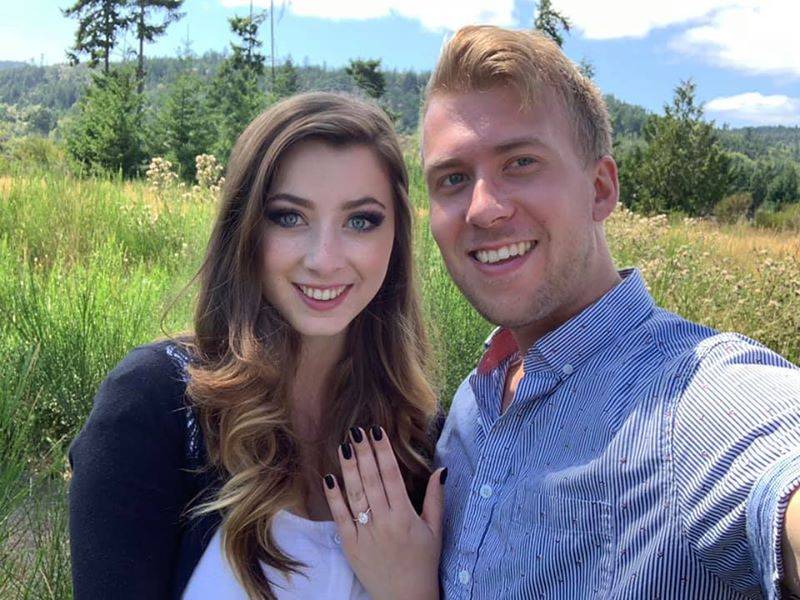 Laura and her husband first grew close through handwritten letters over a span of eight months, according to The Star. They later met in person in Victoria, Canada and got married in 2016.
However, just nine months after Laura married her husband, Brayden, tragedy struck.
Laura sustained a brain injury after a large pole fell on her head while she was setting up for an event.
When she woke up, Laura thought she was 17 again. "My memory of the meeting, falling in love with, and marrying Brayden was gone", she said.
Due to her injury, Laura had to relearn how to read, write, and speak coherently.
She also found it difficult to come to terms with being married to someone she didn't know; "It's really hard to feel completely devoted to a marriage when you feel like you just woke up to it one day", she said in her post.
"I felt like so much had been ripped away from me. I desperately hoped my memory would come back, that someday I would look at Brayden and remember everything."
"Love is a Choice"
Accepting that she would probably never get her memories back, Laura decided that she should give Brayden a chance.
"Even though I didn't really know who Brayden was, I saw how kind and patient he was with me. He was sweet and silly and quirky, and I wanted to try to make it work."
As they dated and got to know each other, Laura started falling for her husband all over again.
"Brayden became my best friend, and then my crush, and then my love. I haven't miraculously gotten my memory and all my old feelings for him back, but I have new feelings and new memories."
She added that her newfound relationship with Brayden was a choice, one she realized she had to make.
"I've learned that love is a choice, and I am choosing to love Brayden."
So, when he proposed on 24 August 2019, Laura naturally said yes.
"I'm so grateful for our new beginning and for the happy future we have ahead of us", she said in her post.
---
Advertisements

---
You have to admire both Laura's resilience and Brayden's patience in the face of tragedy.
I know that if my girlfriend ever lost her memory, it'd be really hard to tell her that I'm not a Game of Thrones fan and see her eyes widen and her jaw drops to the floor all over again.
Featured Image: TheStar