The Fast and Furious franchise may have revolutionised the entire 'road speeding' craze, but one should take note that in the end;
Reel life is distinctly different from real life.
Speeding is dangerous. It could potentially prove lethal. And more often than not…
It becomes the instigator of guilt, as your own loved ones may suffer because of your moment of folly.
Woodlands Accident On 23 October
Lest you're unaware, a red Audi had collided with the back of a van on Friday (23 October).
The accident occurred along Woodlands Avenue 12.
In various dashcam footages uploaded to Facebook, the red Audi could be seen racing with a VW GTI in the right-most lane.
It then continued speeding on the road until a grey van suddenly pulled in front of it.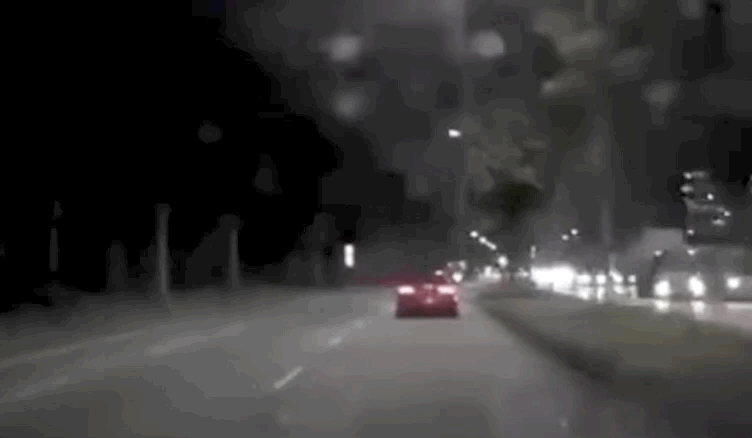 The latter was attempting to make a turn.
At this point, the Audi struggled to hit its brakes, but it was too late.
The collision caused both vehicles to spin uncontrollably.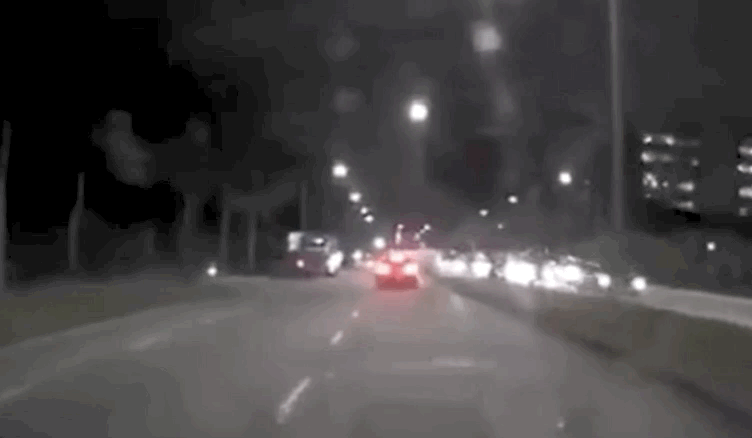 Due to the sheer impact of the crash, a person could be seen flying out from the van and hitting the road in brutal fashion.
In total, 7 people were involved in the accident.
4 were subsequently sent to Khoo Teck Puat Hospital.
---
Advertisements
---
You can watch the video here:
8-YO Girl Involved in Woodlands Accident in Critical Condition; Next Few Days Will be 'Critical'
One of the four victims was just 8 years of age.
She had flown out of the van amidst the horrific collision.
Having been sent to Khoo Teck Puat Hospital alongside three other victims (who required medical attention), she proceeded to undergo emergency surgery, and is now receiving intensive care at KK Women's and Children's Hospital.
According to the doctor in charge, her condition has improved slightly.
---
Advertisements
---
However, she is reported to have blood stasis in the rear-end of her brain.
As such, the next few days will prove "critical" for her.
She also suffers from leg fractures on both legs.
According to the girl's father, Mr Chen, he and his wife have continued to stay by the victim's side.
The 8-year-old victim's younger sister, who is 6 years of age, had also been involved in the accident.
---
Advertisements
---
She was in the van at the time of the accident.
Thankfully, she escaped unhurt, though she's believed to be suffering from a form of trauma.
She is currently recuperating at her aunt's house.
Meanwhile, her 23-year-old male cousin, who was also tossed out of the van, is currently receiving treatment at Khoo Teck Puat Hospital.
Although he suffers from a ruptured spleen and face wound, he's said to be in a conscious state and generally good condition.
---
Advertisements
---
His 27-year-old sister is reportedly warded at the same hospital.
No One Is To Be Blamed
Apparently, the driver of the van was Mr Chen's brother-in-law.
Having been arrested after the accident, the driver was subsequently released and is now recuperating at home, though he may be summoned for investigations in the near future.
Mr Chen does not blame his brother-in-law for what happened.
In an interview with 8World, Mr Chen said that his brother-in-law must already be feeling the guilt of what he has done.
---
Advertisements
---
"Nobody wants such a thing to happen," said Mr Chen.
During the time of the accident, the van had attempted to make a U-turn, even though the Audi was going straight.
It should have allowed the latter to go first.
However, a case can also be made for the Audi's neck-breaking speed, which could have contributed to its failure to brake in time.
Not The First Instance In October
On 15 October, a car had crashed into a road sign along Tampines Avenue 8.
---
Advertisements
---
The vehicle had ended up on a grass patch.
And earlier in September, a four-way car accident had occurred at the junction of Clementi Road and Ulu Pandan Road.
A taxi, two cars and a lorry were involved in the accident.
In the aftermath, a 71-year-old woman was taken to National University Hospital for treatment.
And on 20 October, 38-year-old Kelvin Koh Weibin was sentenced to a 17-weeks jail sentence for a series of driving-related offences.
---
Advertisements
---
He had been involved in two road accidents in the span of just three months.
Like writing? Goody Feed is looking for writers! Click here for more info!