Imagine tucking into your hard-earned pork rice and consuming not pork…
But a 5.5 cm stainless steel mesh instead.
Sounds utterly ridiculous? Well, it has happened.
And incredibly, it's allegedly not the first time such an incident has occurred.
Man Claimed He Shallowed Steel Mesh in Zichar Takeaway
On 12 January 2021, Facebook user Thomas Koh had posted a startling revelation on the social media site.
Apparently, he had been feasting on a packet of pork rice when he felt a sudden, sharp pain in his throat.
He attempted to force the alien object out, but faltered as it was allegedly hooked. And so he did the most plausible thing…
By pulling it out.
As it happened, it wasn't a mere tau geh that got stuck in his throat.
It was an entire stainless steel mash that stretched 5.5 cm long.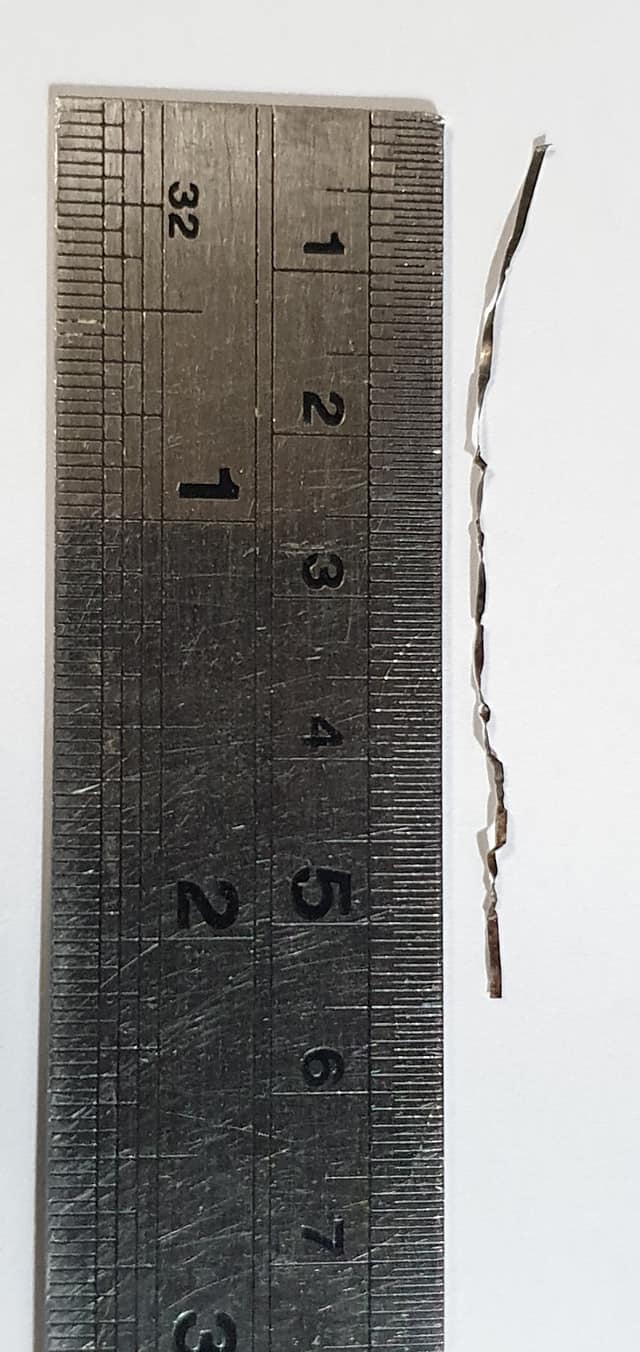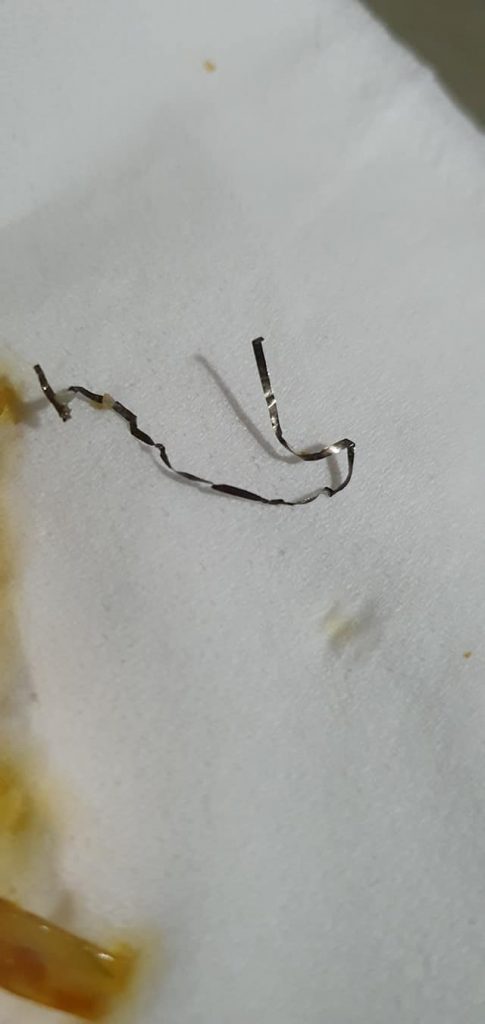 Confrontation
In light of the horrifying ordeal, Koh "confronted" the store supervisor at the Serangoon coffeeshop he had bought from, and requested that they practice more care so that there will be no repeat accidents.
The supervisor, however, allegedly claimed that it was "bound to happen". She also stated that Koh was not the first one to feel "itchy" in the throat.
"I didn't demand for any compensation at all.." Koh wrote. "It's all out of good will wanting to remind them to be more careful.. but her words are all I've got."
According to the post, a complaint has since been filed to the Singapore Food Agency & NEA.
---
Advertisements
---
You can view the full Facebook post here.
Netizens
And it appears that the citizens of the web were equally incredulous at the revelation, and how the supervisor had reacted.
Some even cursed her, and called for Koh to take further action.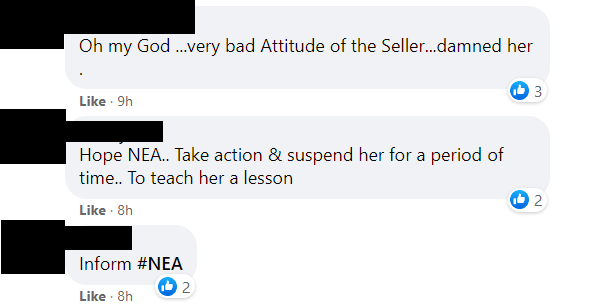 Meanwhile, others speculated about the identity of the alien object.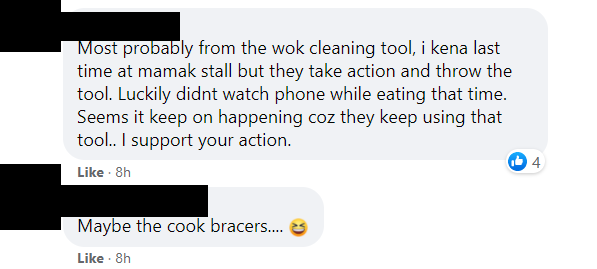 ---
Advertisements
---
While a few wondered how Koh had even swallowed it in the first place.

Metal "Galore"
Though rare, such 'high-profile' cases of consumers finding extra ingredients in their food are not exactly non-existent.
Back in June 2020, a woman had been consuming a bowl of laksa from 328 Katong Laksa at 51 East Coast Road when she "found a sharp metal piece in the gravy."
And in 2019, what was supposed to be a casual early Chinese New Year snack soon turned gritty when it was revealed that there was a piece of metal hidden within it.
---
Advertisements
---
Featured Image: Facebook (Thomas Koh)
Like writing? Goody Feed is looking for writers! Click here for more info!