If you're a guy, you would have heard of him at some point in your life.
If you're a girl, you would have heard of him at some point in your life too.
He's the guy that makes your wildest dreams come true.
He's the guy that gives you what you want.
He's the guy that gets you moaning excitedly when you look in the mirror.
He's the myth, the legend…
He's none other than Mike Chang, former host of Six Pack Shortcuts.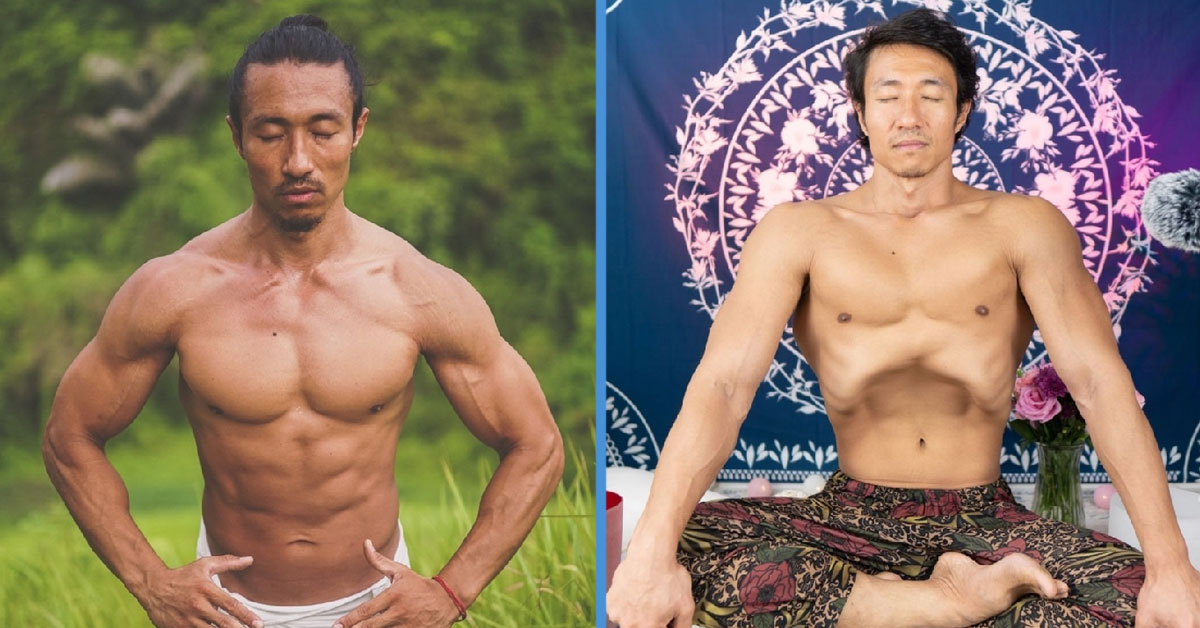 Unfortunately, this charismatic buff lord – who happens to be half-naked 99% of the time – left the channel that made him so famous just last year in May, and has disappeared from our lives.
Or has he?
After hours and hours of browsing, we finally chanced upon the figure we adored for so long.
Mike Chang is back, babe!
Well technically he had been back since long ago, but who cares? Let's see what he's been up to!
This video was posted on June 3, 2016. As you can see, he's finally wearing something on his torso, so I guess he wants to put his sixpack shortcuts days behind?
It looks like he's literally let his hair down, and for some reason, he's looking like someone who's ascended above the human realm and gained infinite knowledge.
The fact that he's giving us advice about life doesn't help refute that claim either.
Where's the fitness advice? Where's my dumbbell sets? What about my goddamn six pack?
So now, aside from being a life coach, he's also ventured out into being a singer! Honestly, when I first saw the caption of the video, I thought Trinidad (the country) has had an incident and he was doing a singing tribute for them. Well, thankfully it's for his girlfriend instead.
This was the last video he posted on his own Youtube Channel. Unfortunately, it was uploaded on Nov 23, 2016.
That's nearly eleven months from now. Eleven months of no Mike Chang?
Thoughts
Well, it looks like everyone's gotta move on in their lives, and Mr Buff Lord ain't any different.
It gets you thinking though; why would he leave his job at Sixpackshortcuts? It's probably really lucrative.
And then someone echoes my thoughts.
Sounds really plausible.
And there's even an 'insider's account'. Whether it's true is up to anybody's guess.
I guess I will just go with my own theory of "He got enlightened, saw the shallowness of the company he was working in, relocated to the Himalayas and decided to be something like the Ancient One."
Yeah, that fits his long-haired image more.
Well, let's all hope that he will be back soon.
We could all do with more Mike Chang in our lives.
Always bored during your commute to and fro work or school? Here's the best solution: download our app for new articles, Facebook videos and YouTube videos that are updated daily…and most importantly, exclusive contents that are only available in our app! It's your perfect companion for your daily commute!
Do you love writing? Do you want a platform to showcase your works? Goody Feed is looking for part-time writers to join the team! Click here to find out more!
Read Also:
This article was first published on goodyfeed.com
Featured Image: YouTube

Just your average Singaporean guy who tends to write aimlessly, work out inefficiently and sleep soundlessly.