If you need another ten seconds to look at that picture, I completely understand. Pretty good looking guy, right?
Only that guy is Telegram founder, Pavel Durov. 
Yes, you read the title right. That is not some hip new teen model, but a 34-year-old man.
A lot of us know and use Telegram for the friendly interface, extremely fast load times and the massive amount of custom stickers you can create.
Yet do any of us know a thing about the guy sometimes referred to as the Russian Mark Zuckerberg?
Here are 10 Facts about Pavel you may or may not have known.
1. Early Life
Despite being born in St. Petersburg, Pavel spent most of his childhood in Italy, Turin. This was mostly due to his father's work at the time.
He lived with his family there until they moved back to Russia when he was 17 years old.
Even during his studies, Pavel was already a tech genius. He created an online-library for his fellow students in St. Petersburg State University, to help them share books and notes.
Imagine if you were a school head and you found out this guy made a system that was better than yours, sheesh.
2. Founded The App With His Brother In 2013
Much like their competitor Whatsapp and social media like Facebook or Twitter, Telegram feels like its been around forever. However, Telegram is pretty youthful compared to these others.
Along with his brother, Nikolai Durov, Pavel launched the app after 18 months of working on it. The reason? They wanted to make something "really fun and secure at the same time."
However, this was also at a time where people in Russia were concerned about their privacy both online and offline. It was also then when the brothers debut, wanting to earn users' trust by operating as a non-profit, open platform initiative.
3. "Russian Mark Zuckerberg"
If you think he got this name out of making Telegram, think harder. What is Mark known for? Making Facebook.
But did you know of the Russian equivalent known as VK?
Short for Vkontakte, the company was founded by Pavel in 2006 and remains the most popular social media platform for Russians till this day! It is not limited in Russian only since the platform offers multi-language support as well.
4. Fasted For a Month To Come Up With Ideas
Okay, this one is scary, badass and downright intimidating to attempt.
On June 6 this year, Pavel announced that he was going on a no food fast for the remainder of the month. His reasoning? He had hoped to come up with new ideas for Telegram.
I can't even go three hours without feeling hungry. 
A month with nothing but water? Insane.
---
Goody Feed YouTube Channel
Do you know that the GST Voucher Scheme is used to make sure that your boss pays GST? Watch this video and you'd know why your boss hates it!:
---
Apparently he thought that by not consuming food, we would be able to increase his creativity and come up with more ways to help users enjoy the app more.
While the sentiment is appreciated, I'm not too sure about your health on that one. The picture we got out of it is amazing though. 
---
Advertisements
---
5. Health
Well, you would be glad to know he does not ALWAYS go on crazy fasts
However, in October 2017, Pavel posted a list of things he has given up on the quest for better health.
Alcohol
Meat
Pills and any other pharmaceutical drugs
Nicotine and other drugs
Coffee, black and green tea, energy drinks
Fast food, sugar, sodas
TV and its analogs
He feels that these things are "addictive and affect the mind", and also encourages people to live an active lifestyle.
Though I really think even if it's for that smoking body, I really cannot give up green tea.
6. He Fled Russia in 2014
Sometimes you have to leave home to spread your wings.
---
Advertisements
---
Which is precisely what he Pavel did in April 2014.
Remember Vkontakte? Well apparently part of the reason for leaving was the Governments interference with said company.
In short, by 2013, 88% of his company was not under his control anymore. Since Pavel was a believer of a free-market approach, he then decided to make his move.
Kind of sucks, honestly. Imagine a project you worked on for years gets swiped from under your nose and gets pasted by another label.
You actually cannot blame the guy for getting mad.
---
Advertisements
---
7. Raised $1.7 Billion To Create TON
Yes because that is a TON of money.
In 2018, with the help of his brother, managed to raise $1.7 billion in to create the Telegram Open Network (TON).
Basically, its an extended Telegram with a range of services that include payments, file storage, censorship-proof browsing and decentralized apps hosted on the platform.
Oh and by the way, this was originally double the original demand of $850 million. 
How many lifetimes worth of money is that again?
---
Advertisements
---
Testing of TON is planned to commence around September, so look out for that!
8. Ladies Man?
I mean with looks like that, are any of us really surprised?
Many sources reveal that Pavel has a civil wife, Daria Bondarenko, who even gave birth to Pavel's two children.
However, some articles tell that he had relationships with models Alena Shishkova and Vika Odintsova. As of now, there is no clear information yet.
9. He Does Not Like Whatsapp
It's only natural to dislike your competitors honestly. However, Pavel has several glaring reasons why.
---
Advertisements
---
I mean he even wrote an entire article on it, now that is some research! 
"Unlike Telegram, WhatsApp is not open source, so there's no way for security researchers to easily check whether there are backdoors in its code."
In layman terms for people like us: it's hard to check Whatsapp for any errors or loopholes.
He even goes as far to state that "there hasn't been a single day in WhatsApp's 10 year journey when this service was secure."
Maybe I'll just casually switch to Telegram after this.
---
Advertisements
---
10. He Likes Black, A Lot
Maybe this last one is a cheat and is more of an observation, but if you actually check his Instagram you would agree too.
(The following photos are from his Instagram page)
That's one.
---
Advertisements
---
And another.
I'm not sure how anyone can keep one clothing colour and not go insane from it. Hey at least it looks good on him, so keep it up!
Has this article taught you anything you did not already know about the handsome, slightly mysterious owner of Telegram? If anything, you have to give the guy props for being so daring and risk-taking with his idea.
And yet, still maintain an amazing look on top of all that (not jealous or anything).
This Singapore love story set in the 90s shows you why you should never wait for tomorrow. Watch it without crying: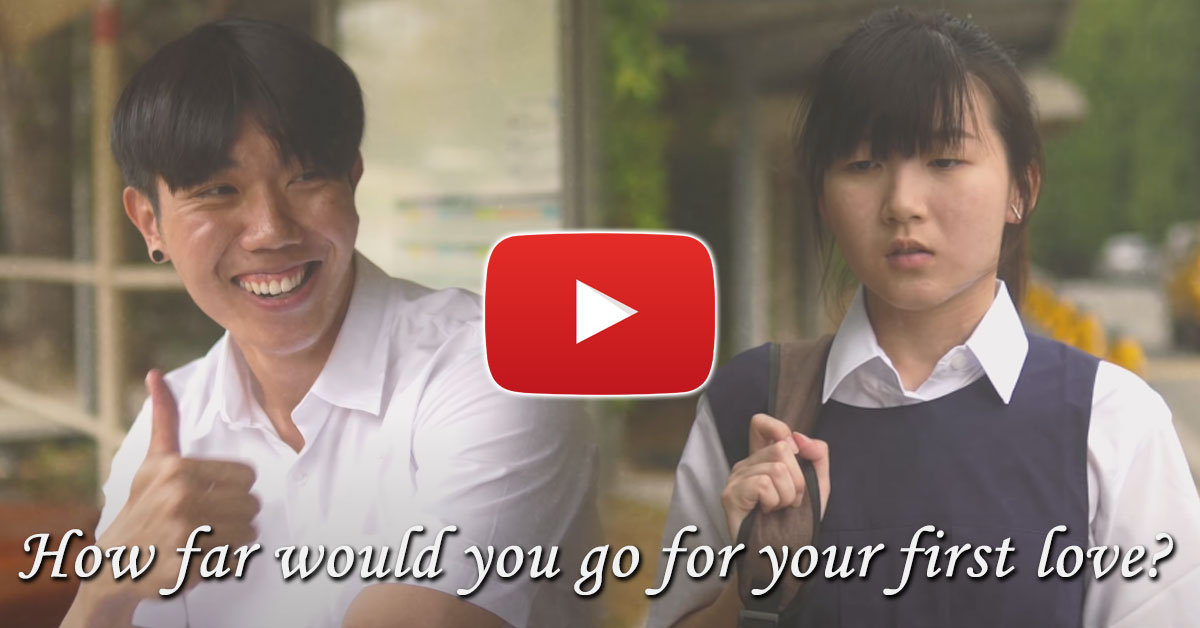 ---
Advertisements
---
Enjoyed this article because it's both informative and entertaining? If so, you should download the Goody Feed app so that you won't miss out on any articles, as there are app-exclusive contents as well! Also, join our Telegram channel if you use Telegram often!
---
Advertisements
---
Latest & Popular Articles You Must Not Miss:
---
Advertisements
---
---
Advertisements
---
Our Most Popular Videos You Must Not Miss:
---
Advertisements
---
This Singapore love story set in the 90s shows you why you should never wait for tomorrow. Watch it without crying: