There are no political rallies this year, but voters are as riled up as ever, with online speeches and heated disputes between parties stirring up residents' political passions.
As you know, even though humans claim to be the most rational animal, they can do some pretty dumb things when emotional.
Remember that time you punched a hole in the wall when you heard that the circuit breaker would be extended?
Did punching a hole in your wall make PM Lee return in his pink shirt to rescind the extension? No. All it brought back was Ah Hock the handyman who always leaves your wallet sad and empty.
This, dear reader, is why we need Cooling-off Day.
Not sure what it is exactly? Well, here are 10 facts about Cooling-off day, which falls on 9 July this election.
1. It Was First Implemented For GE2011
Cooling-off Day is quite a recent addition to the general election process in Singapore.
According to Singapore Infopedia, the idea of a "cooling-off" period during elections was first announced by PM Lee in November 2009.
Two years later, the first Cooling-off Day was implemented for Singapore's general election in 2011.
2. It Was Introduced So Voters Could, Well, Cool Off
At the time it was introduced, the government made certain election changes including increasing the maximum number of Non-Constituency Members of Parliament (NCMPs) from six to nine.
This move was expected to intensify the contest during elections, and thus a "cooling-off" period was recommended to calm emotions and lower the risk of public disorder.
This 24-hour-period of 'silence' is meant to give voters "some time to reflect rationally on issues raised during the election" before going to the polls, according to the Elections Department.
Essentially, the gahmen doesn't want you to vote while you're emotionally charged because your judgement might be clouded and you could vote based on sentiment rather than rationality.
3. Opposition Leaders Opposed It
When a cooling-off period was first suggested by PM Lee, the proposal was rejected unanimously by opposition party leaders, according to Singapore Infopedia.
Why?
Interested in writing and looking to earn some extra income? Goody Feed is currently looking for Home-Based Writers! Click

here

for more info!
They felt that this would give the ruling party an edge over the opposition because they could broadcast political messages in mass media in the guise of "news" items from the government.
Opposition leaders also argued that the worry of public disorder was groundless, as Singaporeans are rational voters who were not inclined to causing public disorder during opposition rallies.
4. You Cannot Wear Or Carry Anything Affiliated With A Political Party or Candidate
If you're planning on waving the flag of your favoured party during Cooling-off Day to show your support, you should also make plans to spend time behind bars, because the wearing, carrying, and displaying of political insignia or propaganda is prohibited on Cooling-off Day.
This includes:
Badges
Symbols
Set of colours
Flags
Advertisements
Handbills
Placards
Posters
Replicas of a voting papers
Election advertising is also not permitted.
---
Goody Feed YouTube Channel
Do you know that there are actually two types of COVID-19 tests? Watch this and be smarter today!
---
5. Party Candidates Will Not Be Allowed to Campaign
Political candidates, whether from a party or independent, will also not be allowed to campaign on Cooling-off Day.
This means that canvassing, door-to-door visits, and visiting the homes and workplaces of voters in connection with the election will be illegal. 
---
Advertisements
---
While party members can still wear the party badge or a replica of the symbol allotted to them, they cannot hold election meetings and should refrain from visiting their constituents.
6. Party Political Broadcasts Will Still Be Permitted
There are, however, some exceptions to the prohibition of campaign activities on Cooling-Off Day.
Party political broadcasts and reports in the media relating to election matters will be allowed, so it's not like you won't hear from the parties at all.
Posters, banners, and "lawful" internet advertising that was already up will not have to be taken down either.
Books previously scheduled for publication can still be published.
---
Advertisements
---
7. You Can Still Share Your Political Views With Others
If you're at a coffee shop enjoying a hot bowl of Wanton Mee on Cooling-off Day and the uncle next to you drinking a beer at 10am asks you about your party of choice, there's no need to throw your tasty breakfast into the bin in a panic and run far, far away.
You can still share your political views with others as long as it's on a non-commercial basis.
So go ahead and answer that uncle's question, so he can tell you a lengthy tale about his experience of Singaporean politics in response.
8. Someone Wrote a Play About Cooling-off Day
This may be hard to believe – like when Kanye West announced he was running for president on Twitter – but someone actually wrote a play about Cooling-off Day.
Local poet and playwright Alfian Sa'at wrote a play called Cooling-off Day, published in 2012, about the excitement surrounding the 2011 general election.
---
Advertisements
---
Sa'at was recently dragged into a political war of words between Worker's Party (WP) chief Pritam Singh and People's Action Party (PAP) MP Tan Wu Meng.
9. You Can Go To Jail For Violating the Rules
According to Singapore Infopedia, harsh punishment awaits those who don't abide by the restrictions in place on Cooling-off day.
In the past, violators of the rules were either fined up to S$1,000 or faced a jail term of up to 12 months or both.
10. Stern Warnings Were Issued To The Independent Singapore & Four Individuals in the 2016 By-Election
According to the Singapore Police Force (SPF), alternative news website The Independent Singapore and four individuals who flouted electoral campaigning rules before the 2016 Bukit Batok by-election were issued stern warnings by the police.
One of them was Ravi Chandran Philemon, who is now the head of Red Dot United, a breakaway faction from the Progress Singapore Party (PSP) and the youngest political party in Singapore.
---
Advertisements
---
Clearly, the authorities are pretty serious about the restrictions in place.
Stay Cool & Choose Wisely
Tensions are bound to flare during an election, so it's important to make a choice only after we've regained control of our emotions.
This is a decision that needs careful and rational consideration.
And on a side note, candidates have been talking about NCMP (Non-Constituency Member of Parliament) in recent days. So, what's an NCMP? Do you know that it's just like an MP but the allowance is much lower? Watch this video to find out more:
---
Advertisements
---
This Singapore love story set in the 90s shows you why you should never wait for tomorrow. Watch it without crying: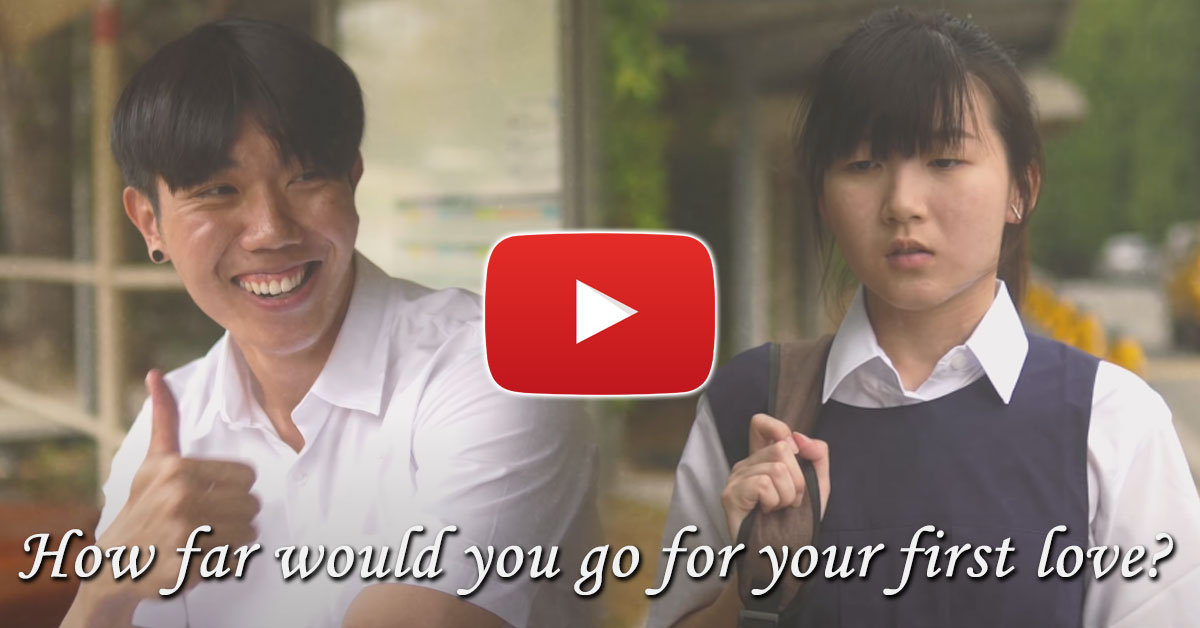 ---
Advertisements
---
Enjoyed this article because it's both informative and entertaining? If so, you should download the Goody Feed app so that you won't miss out on any articles, as there are app-exclusive contents as well! Also, join our Telegram channel if you use Telegram often!
Latest & Popular Articles You Must Not Miss:
---
Advertisements
---
---
Advertisements
---
Our Most Popular Videos You Must Not Miss:
---
Advertisements
---
This Singapore love story set in the 90s shows you why you should never wait for tomorrow. Watch it without crying: