No election is complete without a few skeletons falling out of politicians' closets.
In GE 2011, it was a certain Kate-Spade-loving politician who famously said, "I don't know what to say," but ended up being elected, and then fought on her own in 2015 to win both the hearts and votes of her residents.
In GE 2015, a certain opposition party member dropped out of the race, saying "the Trolls have won" after he was fielded in a three-cornered fight.
And in GE 2020 it's… well, you know who it is.
The one and only Ivan Lim, of course.
The Ivan Lim saga was quite short-lived, ending before he could even be formally nominated.
Out of all the candidates unveiled by PAP, Ivan's introduction video was the most viewed, and it wasn't because his haircut was a subtle throwback to the 70s.
At this point, your Facebook feed is probably flooded with articles about allegations against Lim, but you're not sure where to start.
So, why exactly did Lim withdraw his candidacy, and why were there more allegations after he responded to the first few ones?
1. Introduced as a Candidate on 24 June 2020 In The First Group of Fresh Faces
A day after PM Lee announced that the seats in the Parliament would be up for grabs, the ruling party unveiled their first slate of candidates, and Ivan Lim was one of them. 
Most of us focused on Edward Chia since we're all familiar with the brand he founded: Timbre. 
But then allegations of Lim's supposedly elitist attitude during his NS days started to crop up and all eyes shifted towards him.
Everyone thought the allegations would die down within a few days, but public outrage against him only grew.
But before we proceed, who is Ivan Lim? 
2. A 42-year-old High-Flyer in Keppel

 
If you prefer to hear it from the horse's mouth, here you go: 
Simply put, his story seemed like that of Chan Chun Sing; he came from a humble background, worked hard to get a scholarship, and gradually rose to the top. 
Lim is married with four children, and currently holds the position of general manager at Keppel Offshore and Marine.
He joined Keppel Shipyard after finishing his GCE 'O' Levels.
While their stories are similar, Chan has never sparked public outrage, only nationwide amusement when he said cotton comes from sheep.
Lim, on the other hand, has so many allegations against him that they can be bound into a five-volume biography.
So, what are people complaining about?
---
Advertisements
---
3. Elitist Attitude in the Army
As with many dramas on the internet, it all started with a Facebook post.
Bryant Wong, a former acting battalion RSM (Regimental Sergeant Major), shared an unflattering anecdote about an experience he had with Lim during an outfield exercise.
Wong says that when his platoon and section commanders were led into an air-conditioned tent, Lim, who was the CO, did not like it, and reminded them that they were "just platoon and section commanders" in a condescending voice.
"His action and speech were simply that of an elitist," Wong wrote in his post.
Wong said Lim was never well-liked by his soldiers and always "peppered [his] briefings with personal achievements".
---
Advertisements
---
Other soldiers who encountered Lim in the army came forward with similar stories of arrogance and a lack of care for soldiers under him.
And then, more allegations surfaced.
---
Advertisements
---
4. Alleged Poor Treatment of Workers At Keppel
One man who works at Keppel Shipyard said that he saw "thousands of workers" sleeping along the streets of Pioneer Sector 1 at 51 Keppel Shipyard every morning because Lim allegedly forbade them from going into the yard before 7.30 am.
According to the man, Lim didn't want the workers to take their breakfast or rest in the yard in the morning before work.
The man says he even sent an email to Minister Lim Swee Say about the matter a few years ago.
5. Not Smiling At Neighbour
Ok, this allegation is a little weird, to be honest.
Have a look at this picture of Lim.
This picture proves he is physically capable of smiling.
In a dystopian world, if Lim were arrested for not smiling, this picture would be submitted as evidence.
---
Advertisements
---
One of Lim's neighbours says that Lim never smiles at him when they see each other in the lift. The neighbour says he'll always strike up a conversation with Lim's 5-year-old son, but Lim always wears a "stuck up look" and never greets the neighbour.
So, according to these allegations, Lim is arrogant, condescending, inconsiderate, and doesn't smile in lifts.
What did he say in response?
6. "People Can Have Different Perspectives"
In a media statement, Lim addressed the online allegations of snobbery, saying that "people can have different perspectives of the same incident".
In response to posts by Keppel colleagues and ex-colleagues, Lim said his company always required "high standards" of its workers.
As for the lift affair, Lim said he does not recall "a specific incident", but that he knows some neighbours better than others and interacts with them more.
7. Withdrew His Candidacy
With negative anecdotes popping up faster than pimples on a teenager's face, Lim withdrew his candidacy, just a few days after being introduced.
In a letter addressed to PM Lee, Lim said that the controversy over his candidature has "eclipsed the core issues of what this election should be about – Singapore's future and the steps we have to take to recover from Covid-19".
"The controversy has also caused intense pain and stress for my family. I cannot put my family through this", he wrote.
PM Lee subsequently accepted his withdrawal.
8. Fresh Allegations of Bribery
In addition to being unpleasant and not smiling, Lim was also accused of being a part of the international corruption scandal that Keppel O&M was involved in from 2001 to 2014, reported Mothership.
What happened was that the company paid high-ranking people in Brazil in order to win contracts for business.
S$73 million was involved over 14 years -between 2001 and 2014, and Keppel reportedly made S$467.6 million.
Lim said these allegations were "baseless" and also denied any involvement in Brazilian projects, saying "I was not involved in any of the Brazilian projects."
But then some netizens dug up an old interview of Lim's in 2018 which seems to contradict this assertion.
In the fourth issue of a Keppel Group Newsletter released in 2018, Lim was featured in a segment titled "Voices of Keppelites".
In it, Lim says that he was the project manager for the Espirito Santo Floating Production Storage and Offloading (FPSO) project back in 2007, which was a Brazilian project, according to Mothership.
But what Lim might have been trying to say is that he did not participate in any illegal activities, even if he did handle a Brazilian project.
Or maybe there are two Brazils in the world.
9. PAP Will Review Allegations After Election
Deputy Prime Minister Heng Swee Keat said on Sunday (28 June) that the PAP will review the incident and other issues after the general election, reported The Straits Times.
This, says DPM Heng, is the party's usual practice.
National Development Minister Lawrence Wong said that Lim did the responsible thing by withdrawing his candidacy.
"He recognised the controversy around his candidacy was threatening to eclipse and distract us from the serious nature and the serious issues that we have to confront during this election and during this crisis," Wong said.
10. It Has Turned Attention Away From PAP's Campaign
As AsiaOne reported, the Ivan Lim saga seems to have overshadowed PAP's manifesto, which PM Lee announced just a couple of hours earlier.
According to data analyst Chua Chin Hon, there was a "nine-fold gap" between Facebook posts related to the Ivan Lim affair and those linked to the PAP manifesto on Saturday.
"[The gap] shows you how the online conversation had gone in a disastrous direction for the ruling party," he said.
Whether the Ivan Lim saga has caused damage significant enough to affect PAP's credibility in the eyes of voters, however, remains to be seen.
Polling Day is less than two weeks away.
This Singapore love story set in the 90s shows you why you should never wait for tomorrow. Watch it without crying: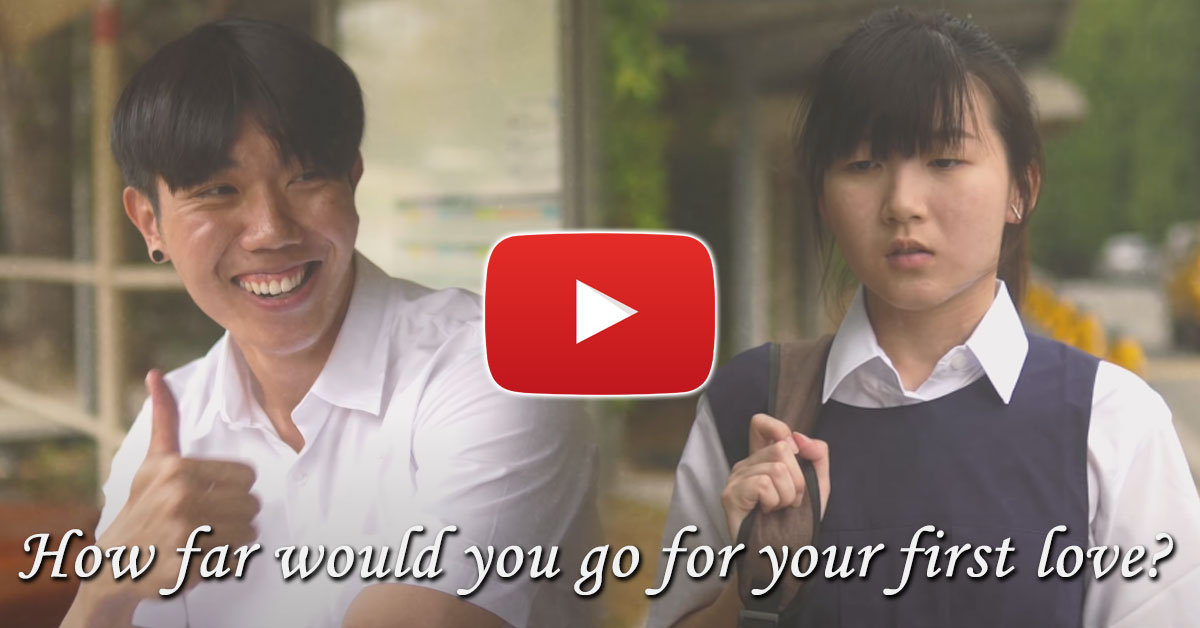 ---
Advertisements
---
Enjoyed this article because it's both informative and entertaining? If so, you should download the Goody Feed app so that you won't miss out on any articles, as there are app-exclusive contents as well! Also, join our Telegram channel if you use Telegram often!
Latest & Popular Articles You Must Not Miss:
---
Advertisements
---
---
Advertisements
---
Our Most Popular Videos You Must Not Miss:
---
Advertisements
---
This Singapore love story set in the 90s shows you why you should never wait for tomorrow. Watch it without crying: