When the Elections Department (ELD) extended the voting hours to 10pm yesterday, many of us decided not to stay up this time, since results would be released much later.
Aiyah, anyway the PAP is going to win all the seats. 
Then we woke up the next day and wondered if we were in an M. Night Shyamalan movie after learning that the Worker's Party (WP) captured one SMC and two GRCs, including the newly-formed Sengkang GRC.
It's a historic win for the WP and a result that not many saw coming.
So, other than the fact that 52.13% of Sengkangians are jubilant right now, what do you know about Sengkang GRC?
Reader: Well, I live in Sengkang so I know quite a bit actua-
Oh. Could you pretend you don't know anything for the sake of this article?
Reader: Uh, sure…
Here are 10 facts about Sengkang GRC, the GRC that's going to be BFFs with Aljunied GRC.
1. It is the Only New GRC in This Year's Election
The drawing of electoral boundaries throws up surprises at almost every election.
In the 2015 general election, Marsling-Yew Tee GRC was the new kid on the block. 
This election, it's Sengkang GRC. The GRC is the only new group representation constituency in this year's election.
It was formed by taking the Sengkang Central ward from Pasir Ris-Punggol GRC and combining it with the single seat of Punggol East, and part of Sengkang West SMC.
2. It Comprises Anchorvale, Compassvale and Rivervale 
The newly-formed GRC covers the Anchorvale, Compassvale and Rivervale neighbourhoods. Much of the housing estates in the area were completed by the Housing and Development Board (HDB) between 1997 and 2001.
There are three shopping centres in the GRC – Rivervale Plaza, Rivervale Mall, and Compass One Shopping Centre.
Interested in writing and looking to earn some extra income? Goody Feed is currently looking for Home-Based Writers! Click

here

for more info!
It also has Sengkang MRT/LRT station, which a certain demented wild boar recently crashed into.
Fernvale, which is not exactly far away, is now controlled by Ang Mo Kio GRC.
3. It is Home to More than 120,000 Voters
Despite it's relatively smaller size, Sengkang GRC is home to 120,000 voters.
It helms the following subzones in Sengkang:
Sengkang West – Anchorvale
Sengkang South – Compassvale
Sengkang East – Rivervale
Sengkang Central – Sengkang Town Centre
Residents living in Sengkang GRC are currently served by two different town councils — Ang Mo Kio and Pasir Ris-Punggol. It remains to be seen if the WP plans to merge the two.
---
Goody Feed YouTube Channel
Do you know that there are actually two types of COVID-19 tests? Watch this and be smarter today!
---
4. It Has a Young Population
While their grassroots work, smart campaigning, and clearly outlined manifesto played a big part in their historic capture of Sengkang GRC, the victory could also be attributed to their emphasis on helping younger families.
Sengkang has a relatively young population with many young families. According to The Straits Times, more than 60 per cent of Sengkang's residents are below the age of 45, while over 5 per cent are younger than five years old — figures which are above the national average.
---
Advertisements
---
All four WP candidates in the Sengkang GRC team, who have children under the age of four, said they were going through many of the issues that young parents in Singapore are facing at the moment.
Team leader He Ting Ru told Mothership that all the candidates in the team were "still dealing with teething and sleepless nights".
"These are the issues or the problems that young Singaporeans, young families and young parents are facing," added Lim.
"So we feel very strongly about this and we really want to come out here and we'll make our views known and have a better future for our children."
Follow us on Telegram for more informative & easy-to-read articles, or download the Goody Feed app for articles you can't find on Facebook!
5. It is the Second GRC in Singapore's History to be Won by the Opposition 
2011 was a watershed election for the WP as it became the first opposition party to win a group representation constituency in the country's history after it seized Aljunied GRC.
---
Advertisements
---
9 years later, the WP has made history again.
Unless you've just woken up, you're probably aware that the WP beat out the PAP in Sengkang GRC with 52.13% of the votes.
It is the second time ever that a GRC has fallen to an opposition party. Residents were certainly joyous when they heard the result.
Apparently the sounds of Sengkang residents when the sample count came out for Sengkang GRC. WP 53% – PAP 47%#sgelections #ge2020 #ge2020sg pic.twitter.com/liXkdjEBc7

— mrbrown (@mrbrown) July 10, 2020
6. WP's Winning Team Had Three Fresh Faces
Aside from team leader and familiar face He Ting Ru, WP's team for Sengkang GRC has three new faces.
---
Advertisements
---
The first is Louis Chua, who has worked as a research analyst at international banks and is currently a Vice President at a global bank.
The second is Raeesah Khan, a young activist who founded the Reyna Movement, an organisation that operates in Singapore and Johor that aims to empower marginalised women and children through upskilling programs and community engagement. She also indirectly made the police much busier in recent days.
The third is Jamus Lim – the breakout star, master debater, and man who says "New Town Council" like no other politician.
Lim stole the hearts of many Singaporeans with his performance in the GE2020 live debate against seasoned veterans that included Foreign Affairs Minister Vivian Balakrishnan.
---
Advertisements
---
7. PAP's Losing Team Had Three Political Officer Holders
One of the reasons this was a major upset, in addition to previously being a PAP stronghold, is that three candidates in the PAP team were political office holders.
Ng Chee Meng, who was part of the PAP team that won the Pasir Ris-Punggol GRC in 2015, was Labour chief and Minister in the Prime Minister's Office.
Lam Pin Min was an MP for 14 years and served as Senior Minister of State for Health and Transport. He won Sengkang West SMC in the 2011 and 2015 elections.
Amrin Amin who was previously from Sembawang GRC, served as Senior Parliamentary Secretary for Home Affairs and Health.
The fourth candidate is Raymond Lye, a lawyer. This was Lye's first general election.
---
Advertisements
---
8. It Now Has the Youngest MP in Modern Singapore
Raeesah Khan, the youngest candidate on WP's slate, is set to be the youngest MP ever at the age of 26.
The previous youngest MP was PAP's Tin Pei Ling, who was 28 when she was successfully elected in the 2011 Singapore general election.
Khan was caught up in controversy over comments she made on Facebook two years ago. Two police reports were filed against her and investigations are ongoing.
Many netizens felt that the police reports were unwarranted and may have actually worked in WP's favour in the end.
9. It's Part of WP's Plan To Strengthen Its Hold in the East
Sengkang GRC is just part of the WP's strategy to strengthen its hold in the east.
---
Advertisements
---
In addition to bagging Aljunied GRC for a second time and retaining its stronghold Hougang SMC, WP put up some respectable numbers in its fight in East Coast GRC and Marine Parade GRC.
They received 46.59% of the votes in East Coast GRC, against a team that included DPM Heng Swee Keat, and 42.24% in Marine Parade GRC.
10. Its Win Has Led to the Highest Number Of Elected Opposition MPs in Singapore's History
WP's capture of Aljunied GRC, Hougang SMC, and Sengkang GRC has led to the highest number of opposition lawmakers in Singapore's history.
WP now has a total of 10 seats of out 93 in parliament.
Analysts say this significant shift signals a desire by voters for checks on the PAP government.
---
Advertisements
---
What's noteworthy is WP's performance in some constituencies – 60% of the votes in Aljunied GRC – was better than PAP's.
PAP managed to get 61.2% of the popular vote in GE2020, markedly down from its 70% in the previous election, and close to its lowest ever level of 60.1%, in the 2011 election.
While the WP is pleased with its performance, it intends to keep its feet on the ground.
"Indeed, I'm very grateful to all the voters in Hougang, Aljunied and Sengkang for trusting us with their vote but I'm also very humbled by it," party chief Pritam Singh said.
"I'm not feeling euphoric at all. In fact, I think there's a lot of work to do and I think we've got to work hard."
---
Advertisements
---
Singapore might still be the same from today onwards, but Parliament sittings are going to be so much different soon.
And on a side note, politicians have been talking about NCMP (Non-Constituency Member of Parliament) in recent days. So, what's an NCMP? Do you know that it's just like an MP but the allowance is much lower? Watch this video to find out more:
This Singapore love story set in the 90s shows you why you should never wait for tomorrow. Watch it without crying: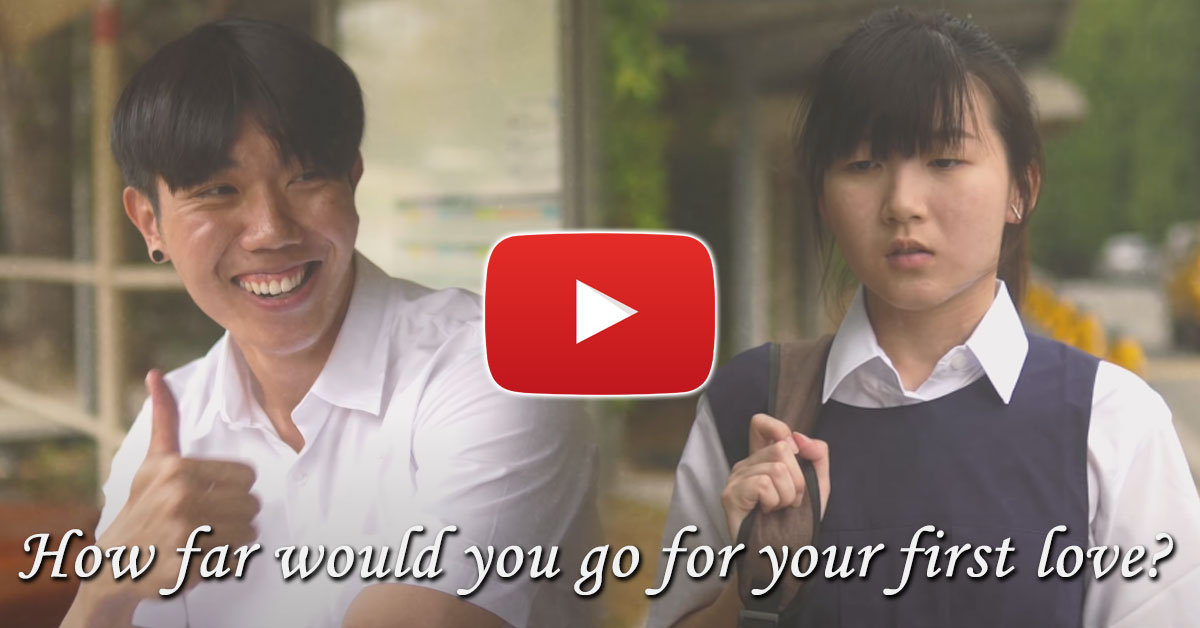 ---
Advertisements
---
Enjoyed this article because it's both informative and entertaining? If so, you should download the Goody Feed app so that you won't miss out on any articles, as there are app-exclusive contents as well! Also, join our Telegram channel if you use Telegram often!
Latest & Popular Articles You Must Not Miss:
---
Advertisements
---
---
Advertisements
---
---
Advertisements
---
Our Most Popular Videos You Must Not Miss:
---
Advertisements
---
This Singapore love story set in the 90s shows you why you should never wait for tomorrow. Watch it without crying: