---
Advertisements

---
Last Updated on 2023-04-22 , 9:30 am
Are you planning a trip to Jakarta soon? If you are, here's a list of food you definitely can't miss out on while you're there.
If you aren't, this list might just change your mind and you'll soon be finding yourself going on a short food trip to Jakarta.
1. Bakso
Bakso is the local rendition of juicy meatballs served in a flavourful broth, topped with noodles and vegetables.
While bakso is typically made from beef, chicken and pork, there are also variations in creating the meatballs such as bakso goreng, also known as deep-fried meatballs. Do try all different types of bakso if you wish to!
2. Gado Gado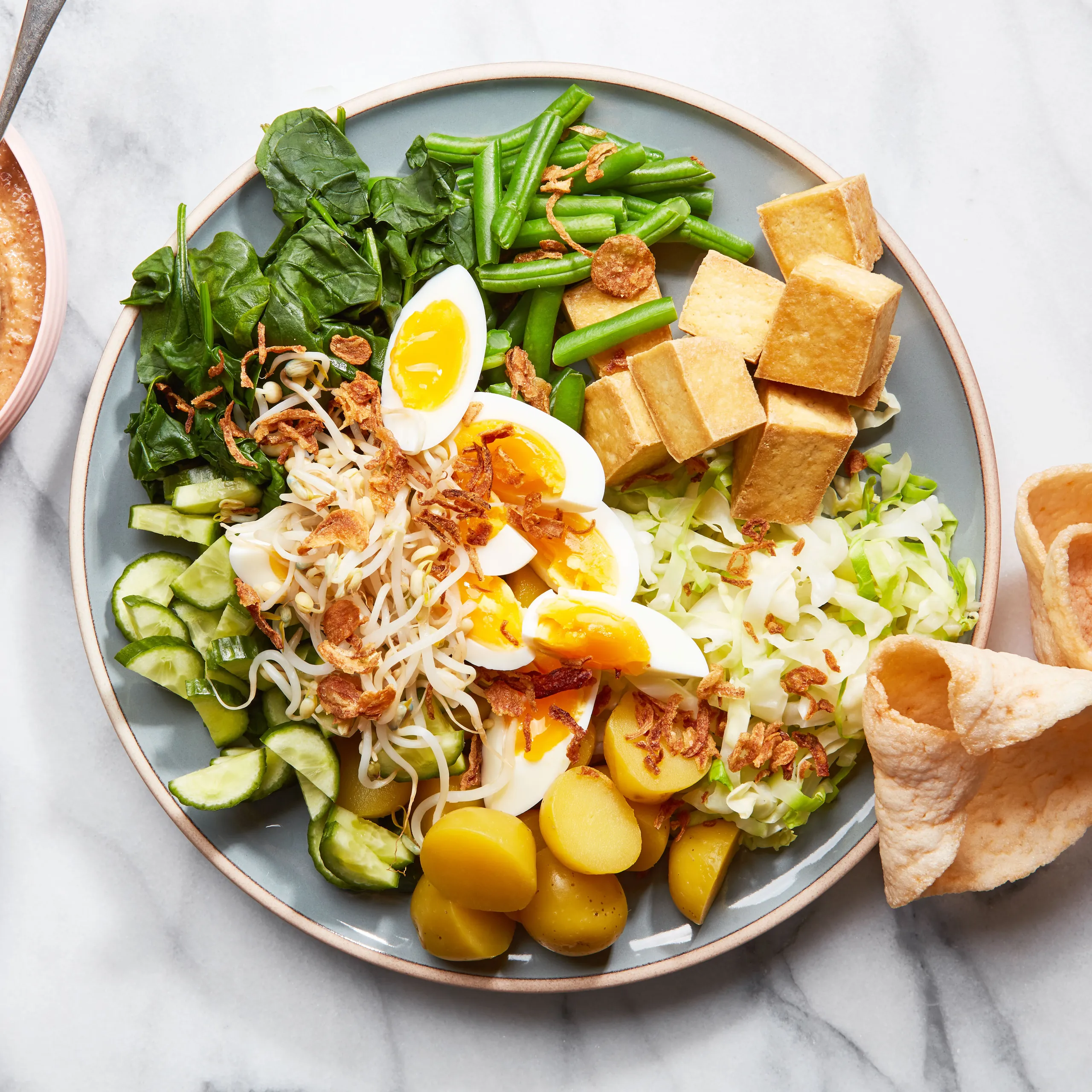 I'm sure many countries have their own versions of salad and here's the Indonesian take on it.
Made up of boiled vegetables, tofu, tempeh, hard-boiled eggs and even pieces of lontong or rice cakes, it is then topped with a unique dressing of peanut sauce which brings out the flavour of Indonesian delicacies.
3. Sop Buntut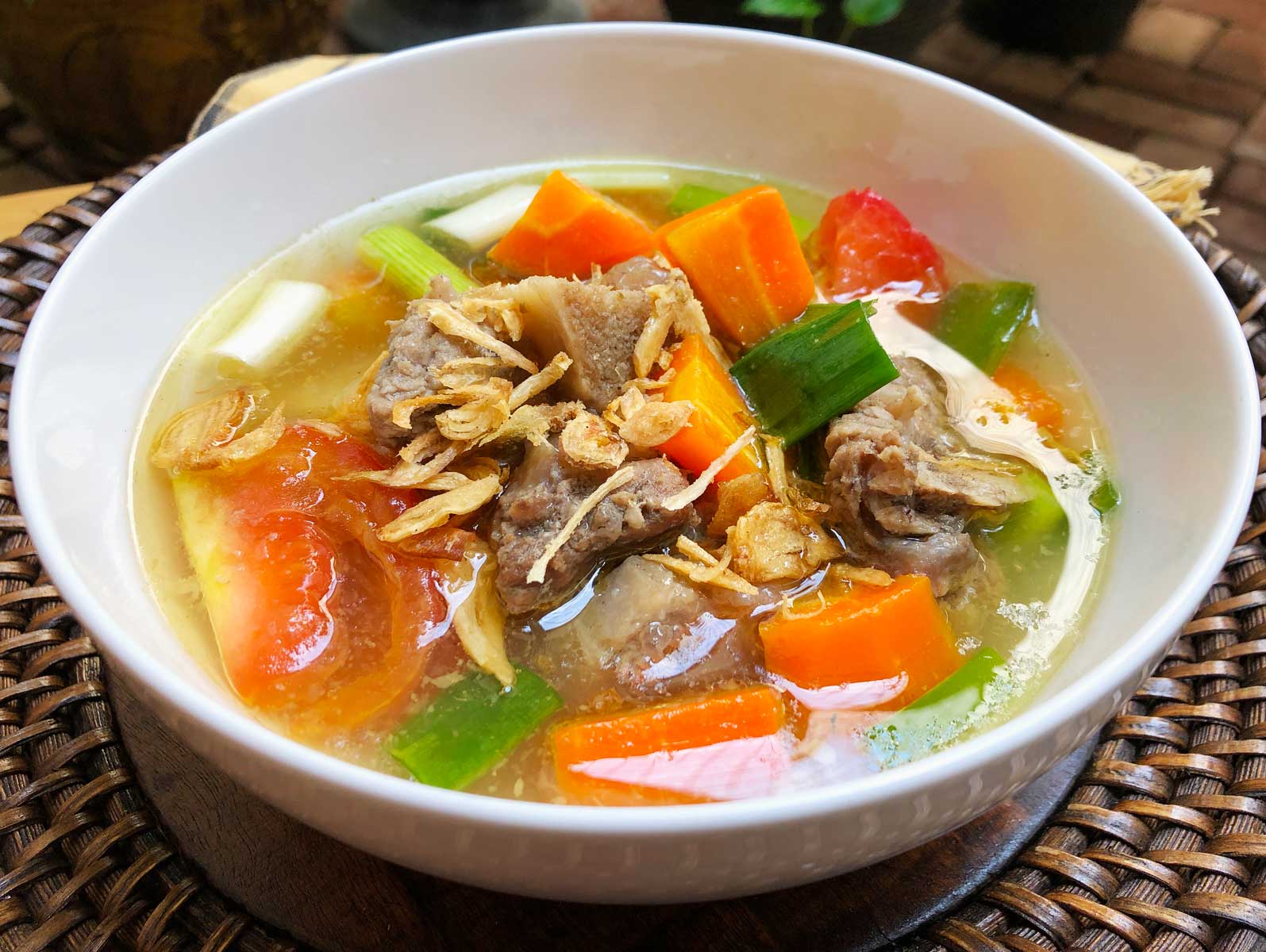 If you have to eat Bak Kut Teh in Singapore, then you have to eat Sop Buntut, otherwise known as oxtail soup in Jakarta.
It is a well-known comfort food to the people of Indonesia and it can definitely lift your spirits with just a spoonful of its savoury and flavorful soup which is cooked using various spices, herbs and vegetables.
4. Sate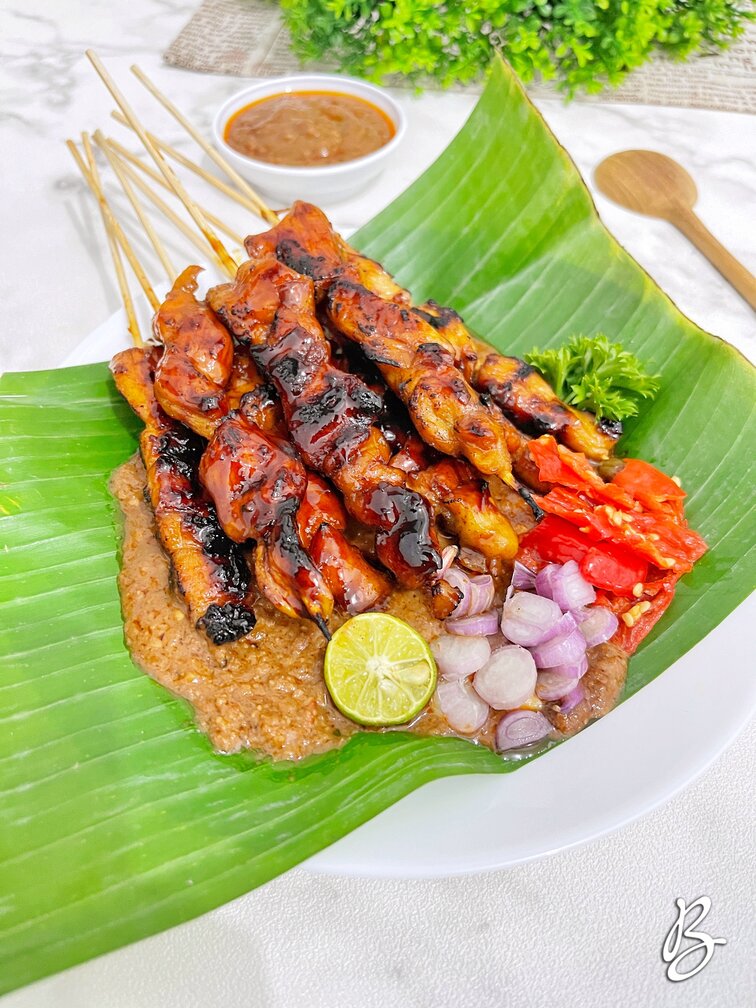 Yes, this is the satay that we are all very familiar with but it is still a must-try when you're in Jakarta. Apart from the typical spicy peanut sauce, don't forget to check out the pineapple sauce as well. If you are a daring foodie, do go ahead and try sate made of offal or intestines.
5. Es Teler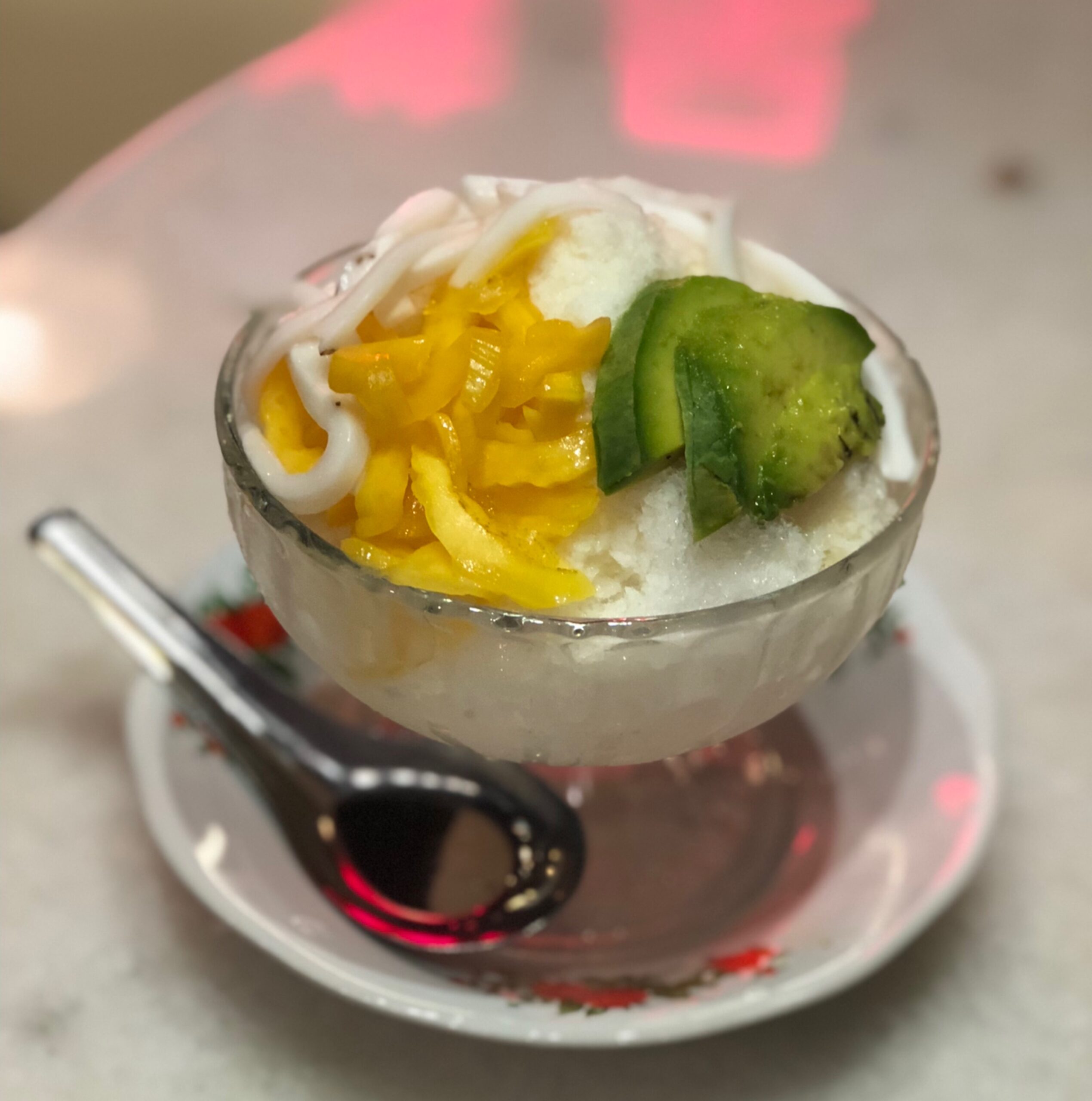 You didn't think I was going to leave out a chilly dessert which fits in perfectly with the tropical temperature in Indonesia, did you?
You can call this a dessert or you can call this a drink but all that really matters is its heavenly taste.
Like ice kachang in Singapore, cendol in Malaysia and bingsu in Korea, es teler is the icy dessert you must try in Jakarta.
6. Nasi Tumpeng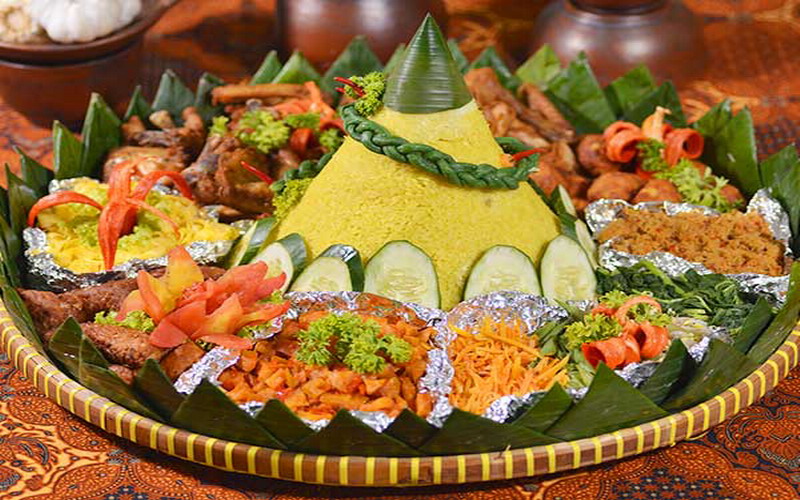 First up, this is a dish that is totally Instagram-worthy. What's more is that you will have heaps of fun chomping this dish down because when else will you eat rice shaped like a cone?
The rice is actually yellow uduk rice which means it's cooked in coconut milk, giving off an aroma like no other. The colourful array of side dishes represents the diversity of Indonesian culture. Not to mention, this dish is not just all about looks but the flavours are of high quality as well.
7. Pisang Goreng Sambal Roa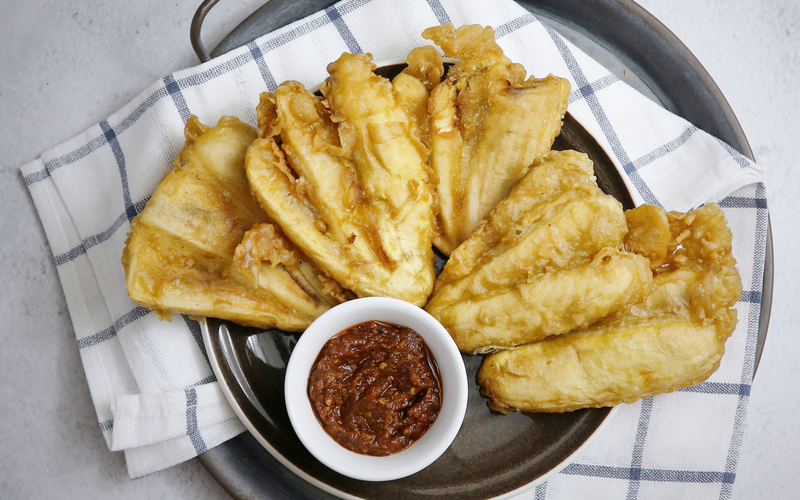 Well, most of us should be familiar with fried banana fritters but what about having this sweet snack with some spicy chilli? Try it out for yourself!
8. Soto Mie
Before you think Jakarta is all about rice and sweets, here's a bowl of noodles to satisfy your palate. As we should know by now, Indonesian soups and broths are delicious and soto mie is basically noodles in soup.
This simple dish is a popular street food that can be found anywhere and everywhere in Indonesia. The flavour depends on the type of broth and toppings.
9. Kerak Telor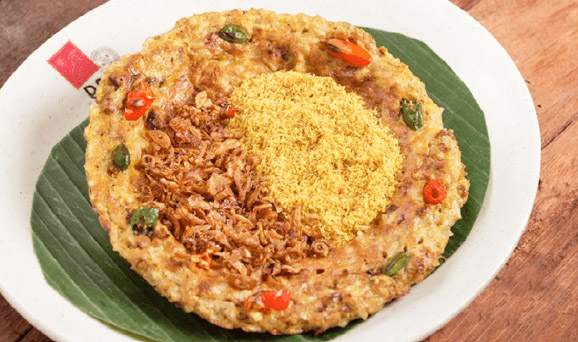 This might just look like any egg you can fry yourself but trust me, it is not your average omelette. This is made from glutinous rice fried with duck eggs which produces richer taste as compared to chicken eggs.
It is then eaten together with shredded coconut, fried shallots and fried shrimps.
10. Ketoprak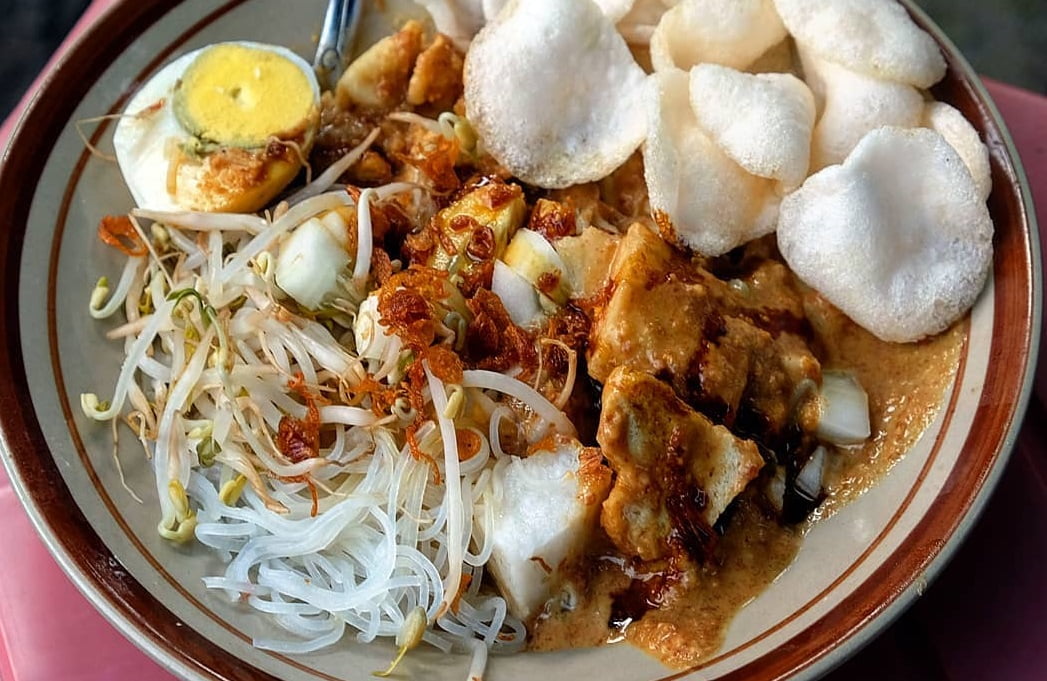 A very typical and popular vegetarian-friendly street food, the main ingredients for Ketoprak are lontong, tofu, beehoon, bean sprouts, boiled egg and cabbage. The sauce is once again the very iconic peanut sauce and the whole dish is complemented with fried shallots and rice crackers.
---
Advertisements

---