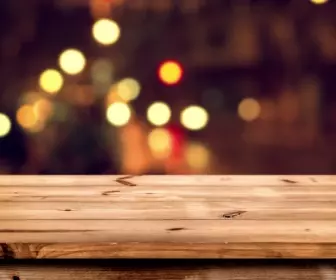 It's 25 June, and you know what that means.
SAF Day, which takes place on 1 July, is coming soon! Wheee.
Pretty much the SAF's equivalent to the GSS, this special day (or the days or even months that follow, depending on the brand's generosity) is arguably the only reason we'll ever be proud to have served (sorry Mdm, I lied about loving the army when you asked me two years ago).
---
Advertisements

---
So… what's on the table this year? Or rather, what's under the table? After taking a particularly close look, we've unearthed 10 ungodly SAF Day promotions that will probably get you all tingly, fuzzy and your wallet empty.
1. e-Mart
Yes, my fellow men in green (or blue or camo blue or sky blue), there's now an actual GSS for those outfield items you've always craved for!
Incidentally, there are two highlights you absolutely have to go down for, the first being a limited edition keychain you can get with just the flash of an 11B ID Card or your own uniform!
And secondly… enjoy 15% off commercial merchandise such as their shoes, bags, erm… camo cream and sunglasses!
---
Advertisements

---
Address:
LifestyleMart @ The Chevrons: 48 Boon Lay Way #02-11, S609961
LifestyleMart @ Safra Mount Faber: 2 Telok Blangah #02-07, S098803
Valid from 22 June to 31 July
T & Cs apply.
2. Zoo
Always wanted to go to the zoo? Well thanks to SAF Day, you can now visit all the animals you want at just half the price!
What does the rhino say? Guess you can finally find out!
Note: this promotion is only applicable for SAFRA card members.
---
Advertisements

---
3. XNDO
This one is for all the gym addicts out there!
Health brand XNDO is joining in the SAF craze, and it's letting its coveted protein powder go for a whopping 40% off!
Pick from two flavours, chocolate and pomegranate, and fuel your muscle gains at a discount today!
Nutrition per serving:
Chocolate: 167 calories, 20.8g Protein, 1.5g Fat, 18.0g Carbs, 0.9g Fibre
Pomegranate: 167 calories, 20.8g Protein, 1.5g Fat, 18.0g Carbs, 0.9g Fibre
Promotion Address: White Sands, 1 Pasir Ris Central Street 3, #B1-K04 (S) 518457
T & Cs apply.
Read Also: 7 Reasons Why S'poreans Hated Influencers
---
Advertisements

---
4. Shaw Theatres
Check this out; Shaw Theatres has really stepped up to the plate, by offering 1-for-1 Weekend Movie Tickets to all existing SAFRA card members!
But it seems that even Shaw's generosity has a limit, as tickets are limited to the first 1,000 on both days.
So as a general rule of thumb, be sure to make it down fast.
Note: this promotion is only applicable for SAFRA card members.
5. Zouk
Craving for some dumzi-dumzi in the near future? Well look no further, for Zouk has all but taken care of your ehwa-ehwa needs with this offer:
---
Advertisements

---
Indeed, from now till 29 Sep 2018, flash your SAFRA card and enjoy complimentary access to popular nightspots Zouk & Phuture!
As my drunk friend would probably put it…
Let the n-night begin!
6. PÂTISSERIE GLACÉ
Being a pretty cool guy with even cheesier pickup lines, I like to indulge in an ice cheese tart or two before I start spreading my disease- I mean cheesiness. But it does take a toll, seeing how ice cheese tarts, apart from being deliciously cheesy, aren't really that cheap.
Well, guess what? In light of the SAF day festivity (?), cake shop PÂTISSERIE GLACÉ has slapped a 20% discount on not one, not two but all its ice cheese tarts!
---
Advertisements
---
Goddamn.
As such, don't forget to get yours, and send some of them over to our office as a form of thank-you (not kidding).
Valid from 1 to 31 July 2018
T & Cs apply.
7. Swensen's & Earle Swensens
You can always count on Swensen's for discounts (have you downloaded the app? It's so worth it), and SAF Day is no different.
---
Advertisements

---
From 1 to 31 July, order one of their outrageous sundaes and get another one for free!
What have we ever done to deserve you, Swensens?
Available at all Swensen's & Earle Swensen's outlets.
T & Cs apply.
8. Levi's Jeans
Always wanted to get a good pair of jeans without breaking the bank?
---
Advertisements
---
Well, Levi's has just the deal for you.
From 1 to 31 July, get 50% off their jeans (U.P. $119.90 to $169.90) with a minimum purchase of 2 pairs.
Available at all Levi's outlets islandwide.
T & Cs apply.
9. LiHo 
And of course, we need some drinks to validate our list, and what better than LiHo's discounted milk tea to achieve that purpose?
---
Advertisements
---
Dayum, LiHo anyone?
Promotion Address @ White Sands, 1 Pasir Ris Central Street 3, #01-12A (S) 518457
Valid from 1 to 31 July 2018
T & Cs apply.
Read Also: Fiona Xie is Back in Channel 8 For a 'New Beginning&' & is Playing a Villain
---
Advertisements
---
10. 1-for-1 Deals at Selected RWS Restaurants
And last but definitely not least, we've some plenty-worth-it 1-for-1 deals at selected RWS restaurants, courtesy of our old friend SAF Day bin Chan.
First off, Hard Rock Hotel's offering 1-for-1 crabs for all the hardworking servicemen out there.
Yumz, sounds like a good deal to me.
Secondly, Fratelli – Trattoria ∙ Pizzeria: is offering 1-for-1 Pasta and Pizza, which by our reckoning doesn't really pale in comparison with crabs.
Sounds good? Because it sure does to us here at Goodyfeed!
---
Advertisements
---
T & Cs apply.
Inspiration
This might be a little outta the way, but did you know that there's actually a pretty heartwarming inspiration behind SAF day?
See, Mr Tan Bee Seng, who runs a chicken rice stall in Bedok Food Center, has been voluntarily offering discounts or extra portions of rice, chicken and eggs for free to many NSmen without them asking, in respect of their duties to Singapore since he opened his stall in 2006.
And ever since then, more and more companies have joined in with similar interests, to commemorate the hard work of servicemen. Before long, the appreciation period was granted a timeline, from 1 to 31 July, where servicemen were able to enjoy fruitful discounts off a plethora of brands.
More deals
Incidentally, the ten deals on this list are, lest you're unaware, not the only offers on the table. There are quite a few under the table too, which you can see here and here.
---
Advertisements
---
So enjoy it while it lasts, my dear servicemen, and thank you for protecting this country when you could be doing other things. Like cooking eggs, or playing golf.
Kudos, and keep making this country the Singapore we know and love. #nohomo

Always bored during your commute to and fro work or school? Here's the best solution: download our app for new articles, Facebook videos and YouTube videos that are updated daily…and most importantly, exclusive contents that are only available in our app! It's your perfect companion for your daily commute!