---
Advertisements

---
Last Updated on 2023-07-07 , 4:49 pm
Ladies and gentlemen, get ready for an enchanting journey to find the Best Perfume Store in Singapore. Yes, you read that right – whether you're a budding perfume connoisseur or a full-blown expert, this guide will serve as your golden ticket to the most sensational, aromatic places Where To Buy Perfume in Singapore.
First things first, let's get into a fun and quick masterclass on different perfume types to help you shop like a pro in any Perfume Store SG. From Eau Fraiche to Perfume, each variant offers its own unique olfactory experience, all based on the concentration of oil in alcohol and water.
Starting with Eau Fraiche, it's the most diluted fragrance form, containing merely 1% – 3% perfume oil. It's light and airy, perfect for those quick spritz moments, but its effect lasts less than an hour.
At the other end of the spectrum, you have Perfume, the prima donna of the fragrance world. This full-bodied diva, composed of 20% – 30% pure perfume essence, is slightly oilier and the most concentrated, hence expensive, of all the variants. However, one application can have you smelling divine for up to 24 hours.
Now, equipped with this knowledge, the question on everyone's lips is, Where To Buy Cheap Perfume in Singapore? Fear not, we're here to guide you to the Best Perfume Store Singapore has to offer, all while sticking to a budget.
So, ready your senses, because we're about to embark on an aromatic tour through the best Perfume Shops Singapore has to offer:
Where To Buy Perfume In Singapore?
Or, well, more specifically since we're all Singaporeans…
Where To Buy Cheap Perfume In Singapore?
Keeping that in mind, let's go perfume shopping right now because that's what you're here for, right?
Mustafa Centre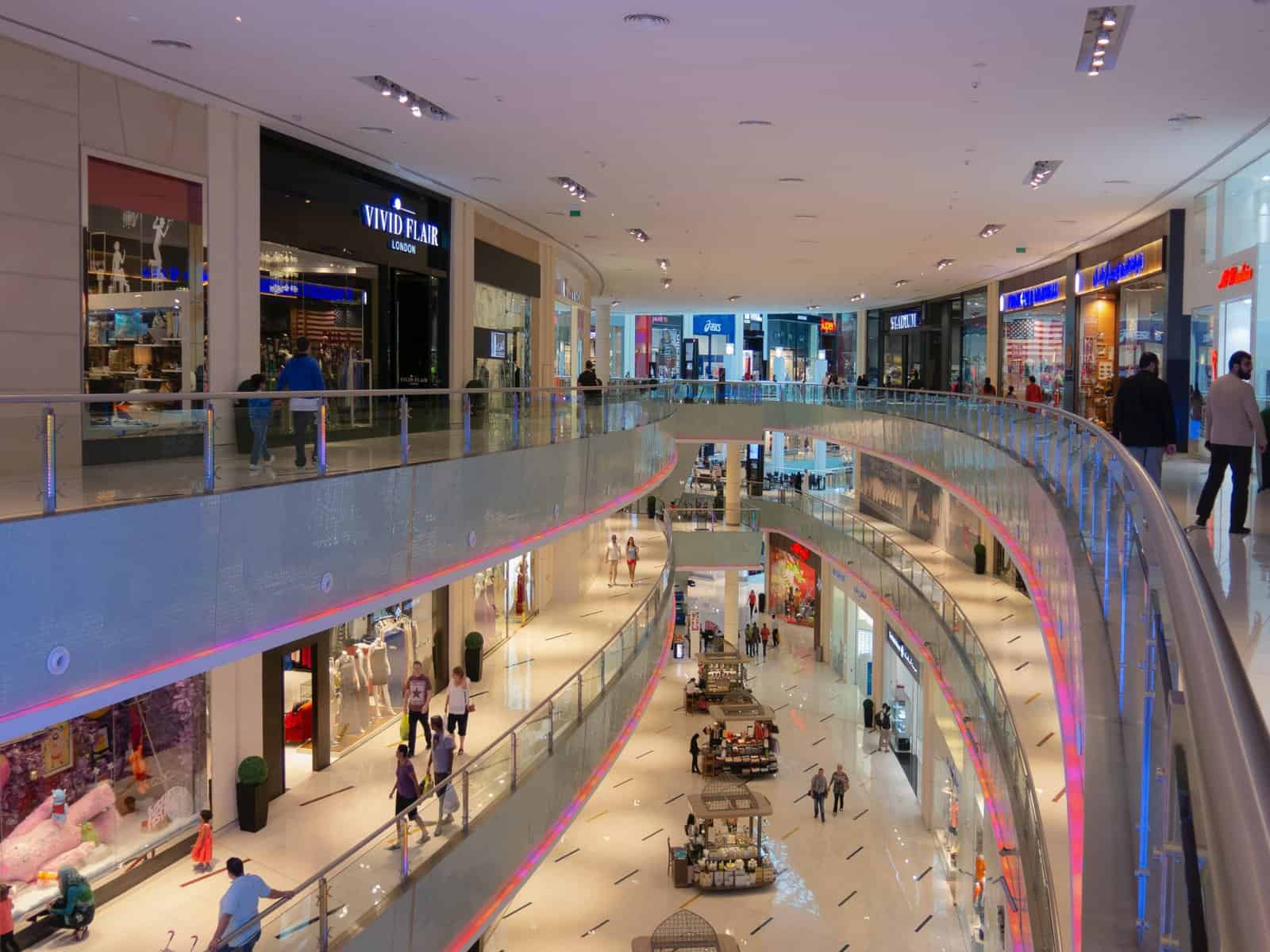 Talk about a perfume shop near me that operates round the clock! Get lost in the olfactory delight that is Mustafa Centre. Located in Little India, this 24-hour shopping mall is a true paradise for perfume lovers.
Just remember, level 1 is your destination for an unforgettable fragrance adventure. And hey, don't miss the cosmetics corner right beside the fragrance section!
---
Advertisements

---
Lucky Plaza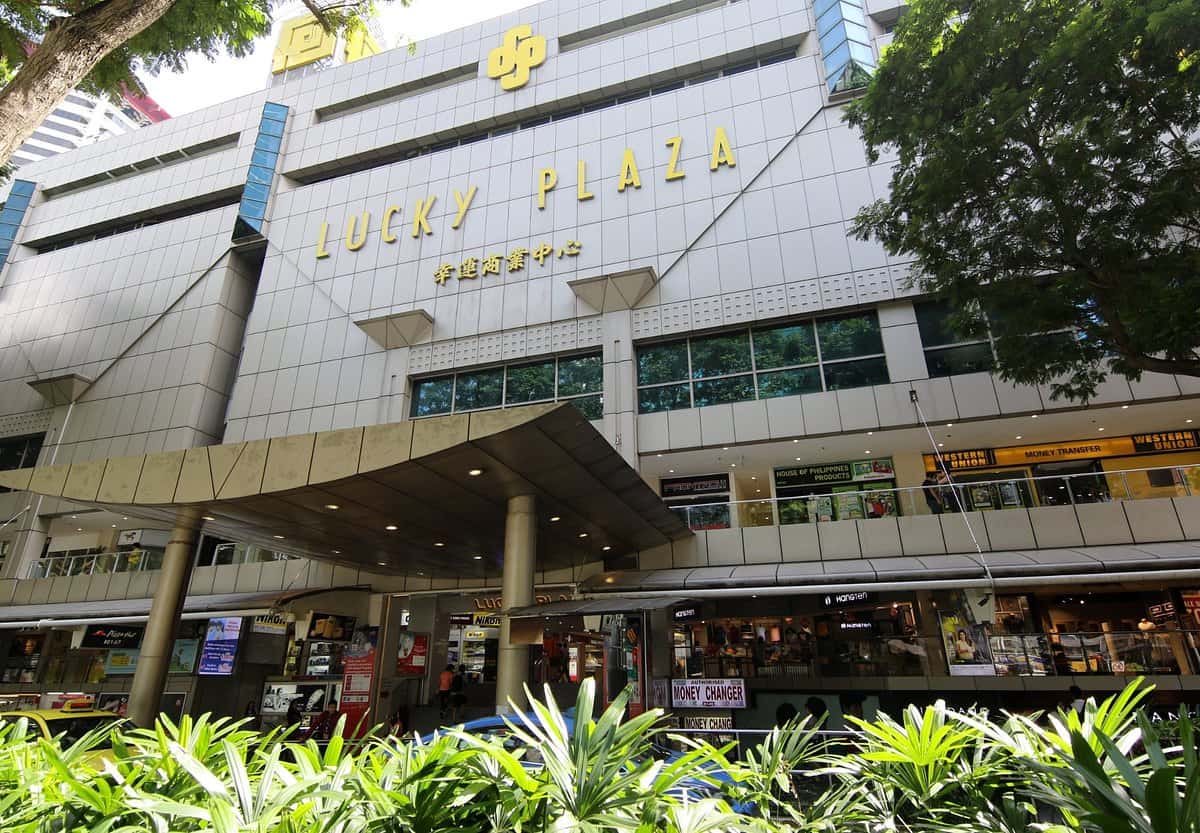 Lucky Plaza, the budget-friendly shopping centre along Orchard Road, is your next stop. It's not just another Perfume Shop; it's a treasure trove.
Do your research before your visit, read reviews online, or bring an original perfume bottle for comparison. With stores from basement 1 to level 6, it's a veritable Perfume Shop Singapore's budget-conscious shoppers will appreciate.
BHG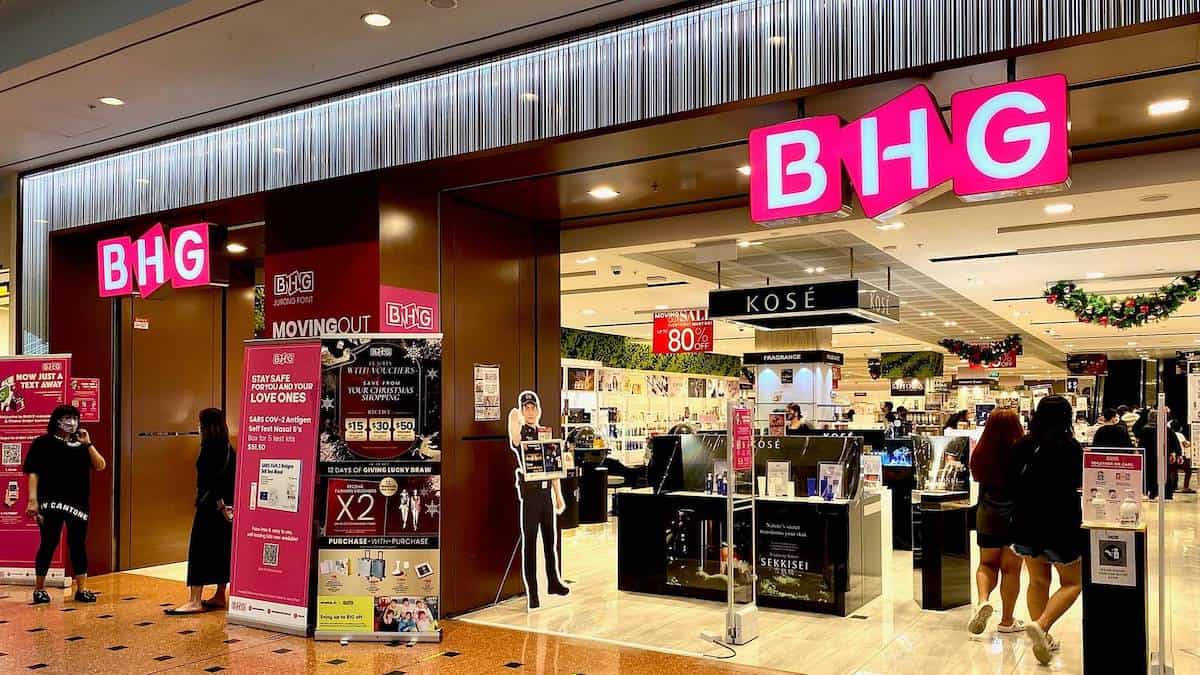 Feel the allure of exclusive fragrances at BHG Bugis, like Anna Sui's Fantasia or the limited-edition Marc Jacobs Twinkle. Keep an eye on their Facebook page for the latest releases and offers. Before you go, check out OBSESSED INTENSE, a stunning fragrance by Calvin Klein. It's worth every whiff!
Follow them on their Facebook page for the latest updates on new releases and other deals.
Venus Beauty
Next on our Cheap Perfume Singapore tour is Venus Beauty. From Adidas to Gucci, they offer an impressive range of brands, all at excellent prices.
I believe not many will know this brand, though they have more than 20 stores islandwide. They pride themselves as a value-for-money option for their consumers and helps you find the perfect balance between cost and quality.
Some of the brands they carry include – Adidas, Victoria Secret, Burberry, Hugo Boss, Gucci, Anna Sui, Ralph Lauren, and Calvin Klein.
Beauty Language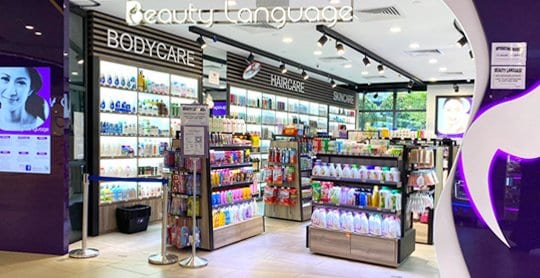 With over 25 stores across Singapore, Beauty Language has a language of its own. They offer an impressive list of brands, from Victoria Secret to Christian Dior.
These are some brands they carry – Victoria Secret, Chloe, Marc Jacobs, Hugo, Armani, Gucci, Ralph Lauren, POLO, Versace, D&G, Christian Dior, Burberry, Elizabeth Arden, and more!
Bonjour Cosmetics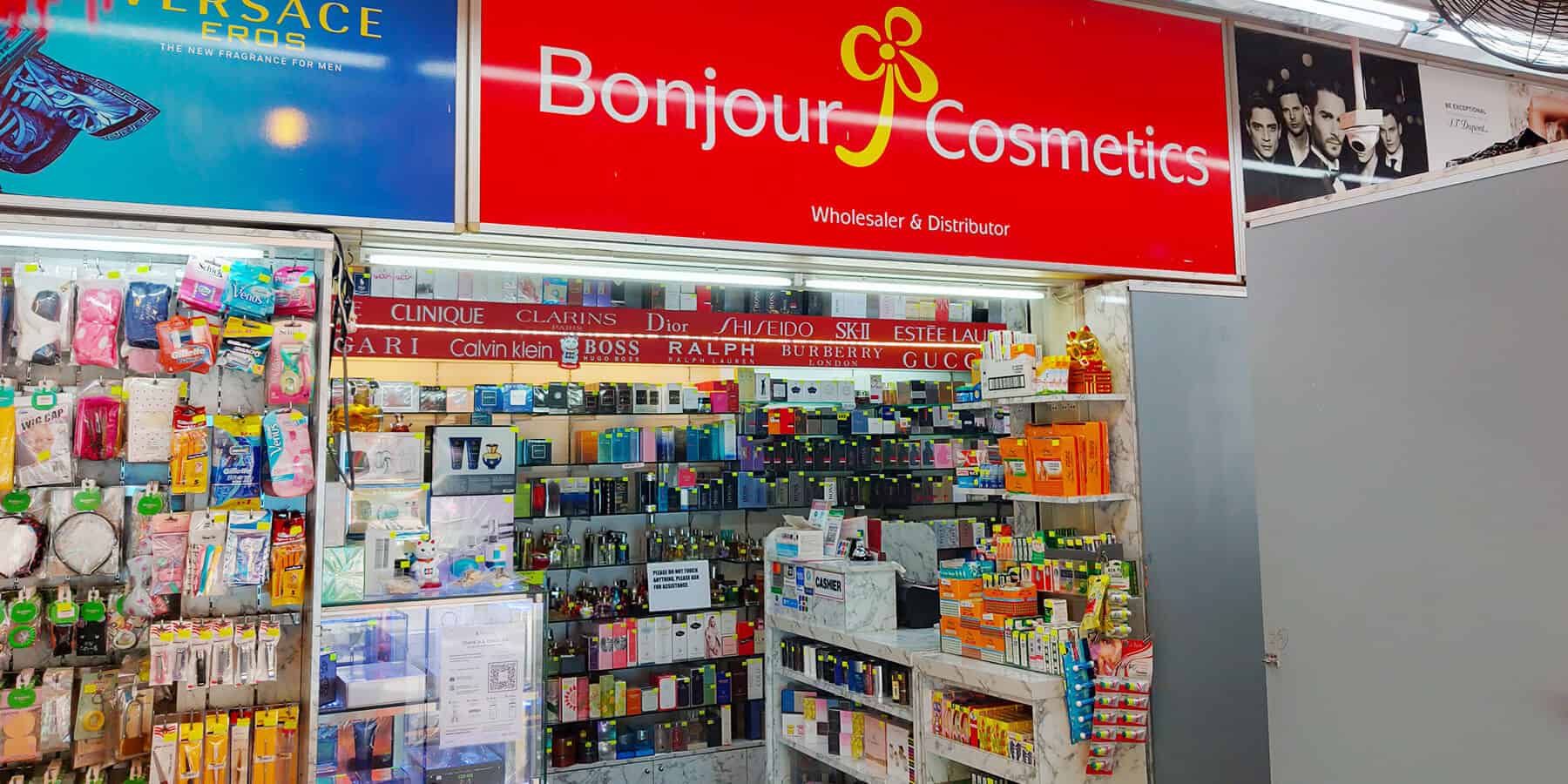 Bonjour Cosmetics operates two retail outlets, one in Chinatown, another at Balestier. Their online store offers unbelievably priced, authentic perfumes and fragrances. They also sell miniatures, perfect for those on the go or wanting to sample new scents.
---
Advertisements

---
Gentlemen, I've not forgotten about you. What about Miniature Burberry Touch priced at $9 for you?
PerfumeStore.sg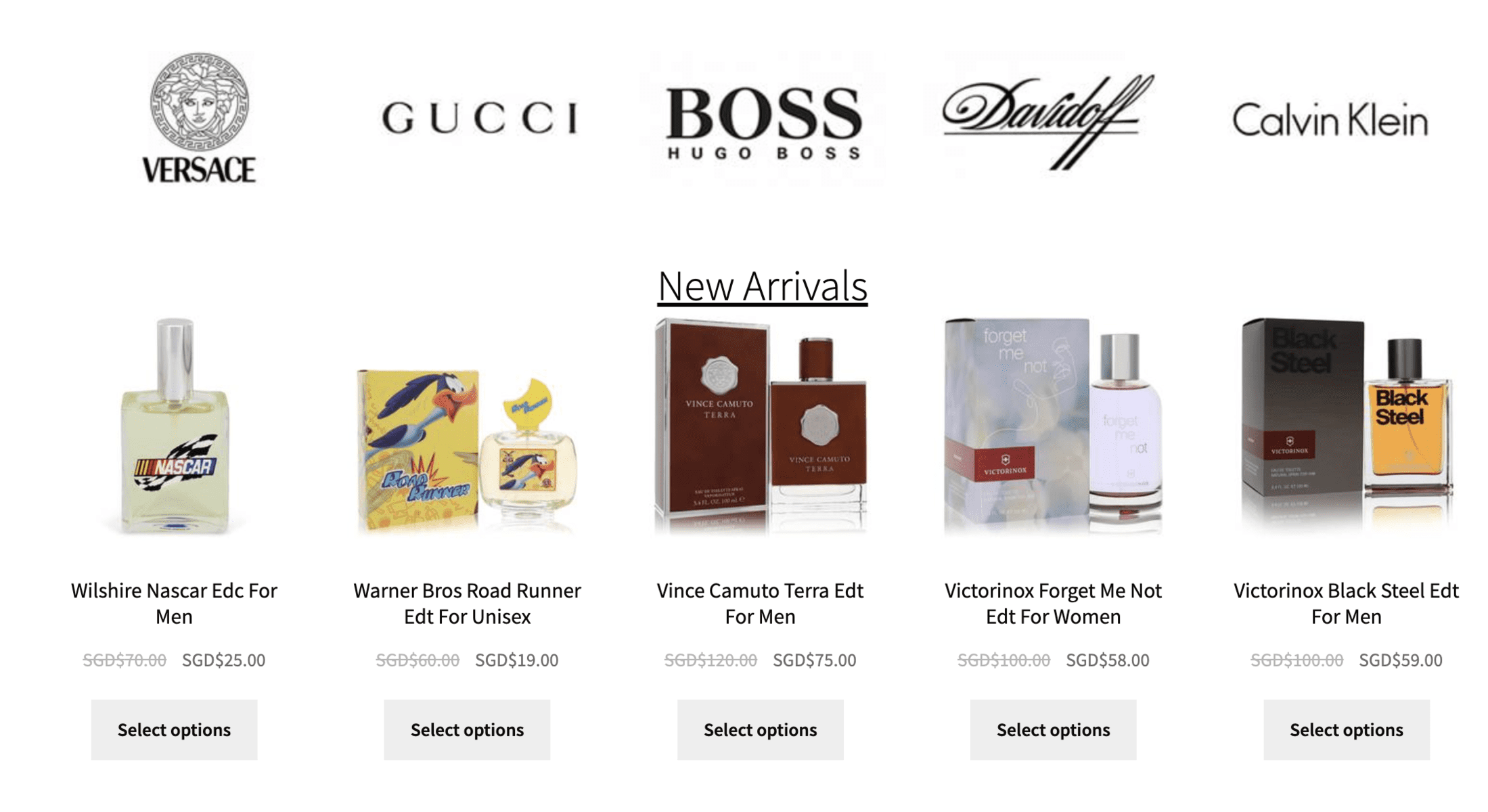 This online Perfume Store Singapore hosts a wide selection of fragrances and offers worldwide shipping. They boast a 7-day return guarantee and reward points system. From Adam Levine to Abercrombie & Fitch, their perfume collection is truly diverse.
These are the brands for women perfumes – Adam Levine, Anna Sui, Bebe, Britney Spears, Burberry, BVLGARI, Giorgio Armani, Juicy Couture, Lady Gaga, Kenzo, Paris Hilton, Taylor Swift, Vera Wang, and more.
For the men, here's what they got – Banana Republic, Burberry, BVLGARI, David Beckham, Christian Audigier, Cartier, Ferrari, Giorgio Armani, Mont Blanc, Salvatore Ferragamo, Abercrombie & Fitch etc.
Lazada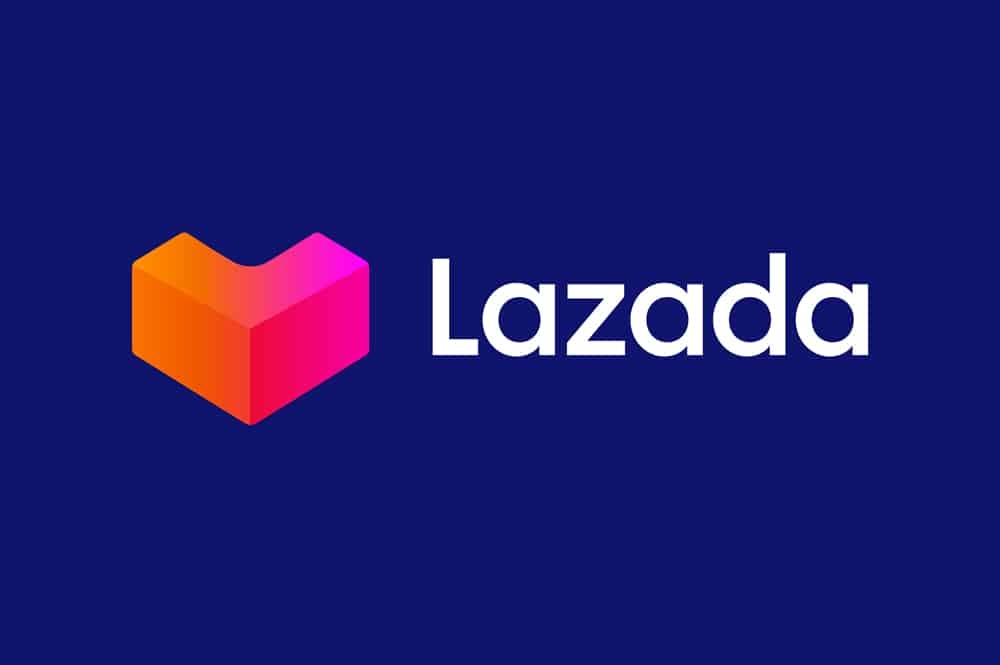 Lazada offers a plethora of perfumes at reasonable prices. Don't forget to read the reviews before making a purchase.. I'm looking at Katy Perry Purr 100ml, and it's only $19.90?
For the guys, CK Be 100ml is only priced at $19.90.
---
Advertisements

---
For the OCD people, sort via women or men fragrance before you scroll the list.
Shopee
Shopee has a couple of options for you, though honestly, only a couple with good reviews. One tip I always use is to sort the list via "Top Sales". These are the products that people have purchased and left a review on the seller's profile.
I'm a Victoria Secret user and have gotten their Fragrance Mist 250ml at $9.90 before from Shopee (including delivery). Yes, VS fans, now you know where to get your scent.
The search for the Best Perfume Store Singapore offers might be challenging, but with this guide, we hope you've found the answer to 'Where To Buy Cheap Perfume In Singapore.' Enjoy your aromatic adventure, and remember, everyone loves a good lobang!

Here's why a 4-day workweek might finally really be possible in Singapore soon:
Read Also: