We've all been through it before at some point in our lives. Cracked screens, smartphones that dropped into water, and old smartphones that start to die off suddenly. Even if the battery is fully charged.
Some of our phones are usable but with crappy Wi-Fi coverage. It's a debate on whether you keep it or not in the first place.
What can you do with your old phone once it's replaced? Here're 10 things you could do!
Turn it Into a Work of Art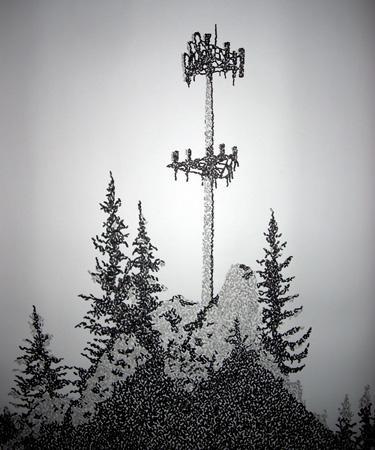 Two guys are spamming Google with their amazing pieces right now. Joe McKay makes sculptures out of them, while Rob Petit recycles them into murals, painting and flower displays.
Use Your Old Phone for Adventures
If you're going on an Amazing Race worthy trip, keep your new baby at home and take the old gun out. If it drops or cracks, you won't have to feel as bad.
Give it a Different Purpose – Emergency Use Only
Did you know that you can still call for emergency from your phone even if it doesn't have a SIM installed? Keep it in your glove compartment and charged from time to time, and you're good to go!
A Teaching Tool for Kids
If you've not got any physical damages on your smartphone, it can actually be used to educate your kids on how to use a phone. They can take pictures with them and you could possibly download apps for education too!
Switch it to a Camera/Webcam
Use Mobiola Web Cam or ICam to convert your old smartphone into a webcam or even a remote surveillance camera. There are charges for these services though (roughly close to USD$5).
A Mobile Mouse
Android phones and even iPhones can now be used as a mobile mouse. Here are some apps to make it happen – Remote Mouse, Mobile Mouse and Android Mouse.
Wi-Fi Keyboard and Trackpad
Make your presentations unique by using your old smartphone as a trackpad/keyboard. All you need is a free app like HippoRemote LTE or Touch Mouse.
A Remote Car Starter
Yes, get your MacGyver game up. With some circuit work, you could turn your old phone into a portable remote start for your car.
Recycle Your Phone
Apple accepts old iPhones to be recycled. In fact, some 1.2 million iPhones are recycled annually. Be part of it and save the planet by disposing your phone in a proper way.
Make a YouTube Video Out of a Drop Test
---
Advertisements
---
If your phone doesn't work anymore but has a perfect body, you could record a video of yourself taking a drop test and load it onto YouTube. These videos get loads of hits and you'll definitely earn some cash in the process!
This article was first published on goodyfeed.com