GE2020 will be Singapore's 18th general election, and it might just be the most important one in our country's history.
Reader: They say that before every election.
They do, but this time it's true.
Reader: They say that too.
With the coronavirus claiming lives and destroying livelihoods, it's essential for citizens to elect the right people to lead us through this crisis.
If this is your first election, there might be some rules and voting practices that you're not aware of.
Fortunately for you, Goody Feed exists.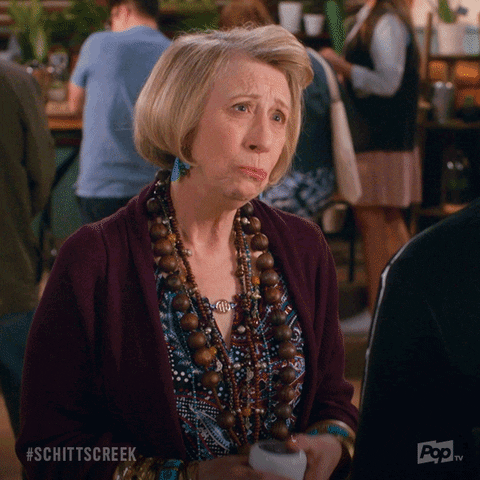 Here are 10 things about Polling Day you should take note of:
1. You May Not Be Eligible to Vote
Have you checked if your name is in the Register of Electors?
Before you head to the polls, you should probably check if you're eligible to vote.
According to Seedly, you're eligible if you are:
Are a Singapore citizen
Are at least 21 years of age (before 1 March 2020)
Are not disqualified from being an elector
Have a registered Singapore address on your NRIC, OR, a registered Local Contact Address if you're residing overseas
If you didn't vote in the last election, you won't be able to vote in this one unless you restore your name to the register by submitting an application to the Registration Officer with an explanation as to why you didn't vote.
And if you don't have a valid reason as to why you didn't vote – like because you were grooming all the stray cats in your neighbourhood – then you'll have to pay $50 to vote in this election.
2. You Need To Bring Your NRIC & Poll Card
If you turn up to your polling station and present your driver's license to the presiding officer, they'll be impressed that you managed to pass a test that includes a ridiculous S-course, but they'll have to send you back home to get another identity card.
And that alone won't suffice.
Interested in writing and looking to earn some extra income? Goody Feed is currently looking for Home-Based Writers! Click

here

for more info!
You'll need to bring your poll card and a proof of identification. This proof of identification can be your NRIC, passport, or identity cards issued by uniformed groups such as MINDEF, SAF and SCDF.
Neither your EZ-link card nor your driver's license are permitted.
3. You Can Bring Your Phone But You Can't Take Photos or Videos
Everyone knows that's impossible to queue up in this day and age without a phone. I mean, what else can you do while waiting? Have engaging conversations with other people?
Thankfully, you'll be able to bring your phones to polling stations, but you will not be allowed to take photographs or videos in the voting area.
So, those hoping to take a selfie for the gram with the hashtag #democracy will not be able to, sadly.
---
Goody Feed YouTube Channel
Do you know that there are actually two types of COVID-19 tests? Watch this and be smarter today!
---
4. You Cannot Bring Alcohol, Children, or Your Dog
The Elections Department Singapore (ELD) has released a list of things – animate and inanimate – that you are not permitted to bring to polling stations:
Cameras
Video Cameras
Alcohol
Sharp Objects
Campaign Material
Large Bags
Animals/Pets (except guide dogs)
You may be wondering which maniac would bring a Mojito to the polling station, but if the ELD made a point to list it, it must have happened in the past.
---
Advertisements
---
You should also avoid bringing your dog or child to the polling station, as they won't be allowed in the polling area, unless your dog is a guide dog.
Not having a kid asking you 20 questions about the moon while you think about who you're going to vote for might be a good thing.
5. There'll Be Self-Inking Pens Available, But You Can Bring Your Own Pen
The ELD has introduced self-inking pens for this year's election; Japanese-made instruments that have already been used by voters in countries such as South Korea and Taiwan.
This is to reduce the incidences of unclear markings on ballot papers, according to AsiaOne.
---
Advertisements
---
But if you're hesitant to use a pen handled by a host of filthy hands, you're allowed to bring your own pen.
The pen can be of any colour ink, as long as your choice is clear.
6. You Cannot Wear Anything Affiliated With A Political Party or Candidate
According to the ELD, you are not permitted to bring any document or material, or wear any attire or badge, which shows a political party's or candidate's symbol.
In case you're not aware, Cheang Peng Wah, the only independent candidate in GE2020, has a logo featuring a horse, so you might want to avoid wearing graphic t-shirts with horses on them, if that's your thing.
7. You Have To Vote At Your Designated Polling Station, Even If There's a Nearer One
The circuit breaker has been over for a long time, but many of us are still too lazy to go out and exercise.
---
Advertisements
---
Reader: I'm scared of getting the coronavirus.
Why don't you just exercise indoors?
Reader: Why don't you just mind your own damn business?
While this may be inconvenient for some, you can only vote at your designated polling station, even if there's a nearer one.
Your polling station will be specified in your poll card, which you can print out here.
---
Advertisements
---
8. You Can Vote at Any Time From 8am to 8pm
Polling stations will be open from 8am to 8pm on (10 July), but voters will be allotted time-bands to prevent crowding.
This is why the 8am to 12pm period is reserved for seniors aged 65 and above.
However, if you cannot make your slot, or you enjoy endangering the lives of the elderly, you can vote at any time from 8am to 8pm.
Younger voters who show up in the morning may have to wait longer, says ELD.
9. You Can Still Vote Even if You Have a Fever
While it is a valid reason to not vote because you are unwell, those with a fever of 37.5°C and above will still be allowed to vote, if they wish to.
---
Advertisements
---
These hot electors will have to vote during a special voting hour of 7pm to 8pm. Those on stay-home notices at home also have to vote at this time.
Other voters are advised to avoid this hour, but you'll still be able to vote if you turn up at that time.
10. If You Leave a Signature or Any Identifying Mark on the Ballot Paper, Your Vote Will Not Count
Contrary to what your uncle says on WhatsApp, all votes are secret. There is a process to ensure the security of your vote and voting secrecy, and it is rigorous, says ELD.
So, if you leave any signature or any identifying mark on your ballot paper, your vote will not be counted.
All you have to do is mark your choice on the ballot paper with an 'X' in one of the empty boxes, drop your vote into the ballot box, and get the heck out of there.
---
Advertisements
---
It's too simple to require an explanation, you say, but you forget that there are people on Stay-Home notices who leave their homes to eat Bak Kut Teh.
Lest you've forgotten, polling day will be on this Friday (10 July). So what happens if you didn't vote? Would you be jailed? Would you be barred from buying bubble tea for the next five years? Watch this video and you'll know the consequences:
This Singapore love story set in the 90s shows you why you should never wait for tomorrow. Watch it without crying: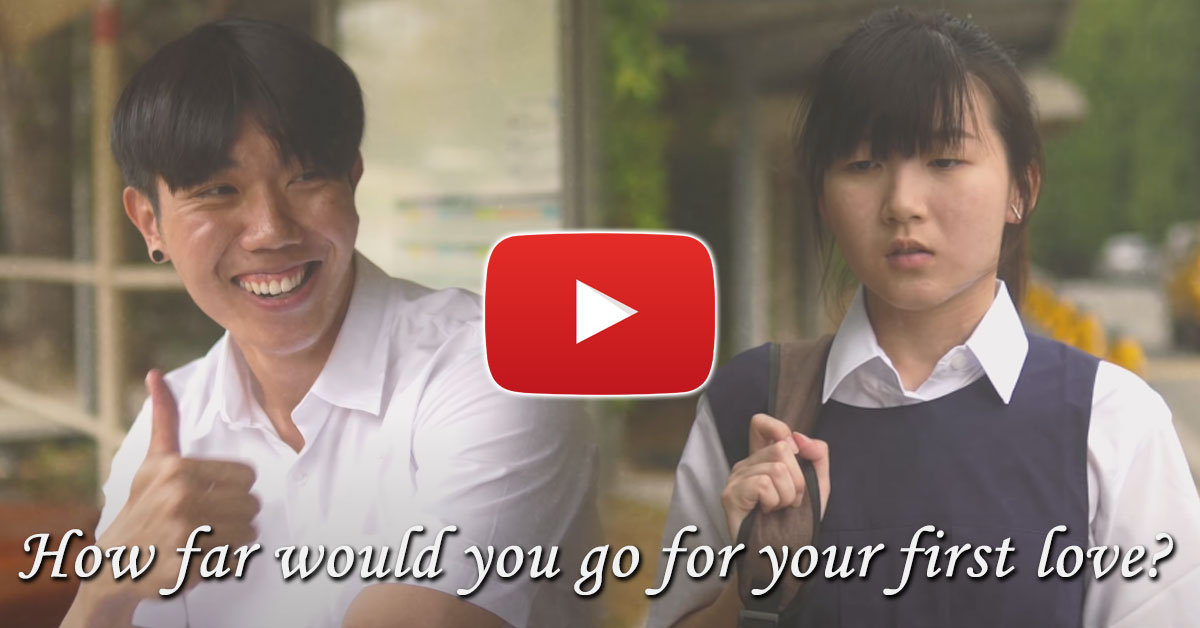 ---
Advertisements
---
Enjoyed this article because it's both informative and entertaining? If so, you should download the Goody Feed app so that you won't miss out on any articles, as there are app-exclusive contents as well! Also, join our Telegram channel if you use Telegram often!
Latest & Popular Articles You Must Not Miss:
---
Advertisements
---
---
Advertisements
---
---
Advertisements
---
Our Most Popular Videos You Must Not Miss:
---
Advertisements
---
This Singapore love story set in the 90s shows you why you should never wait for tomorrow. Watch it without crying: