If you're looking to rediscover Singapore but you're not particularly keen on visiting the Singapore Flyer again and you're in search of something a little more lowkey, you've come to the right place. 
Here are 10 unique landmarks that will allow you to discover a side of our sunny island you never knew existed. 
The best part? You don't actually need your SingapoRediscovers vouchers to explore these places. 
1. CHIJMES
CHIJMES (pronounced "chimes") was previously a girls' convent school known as the Convent of the Holy Infant Jesus Middle Education School.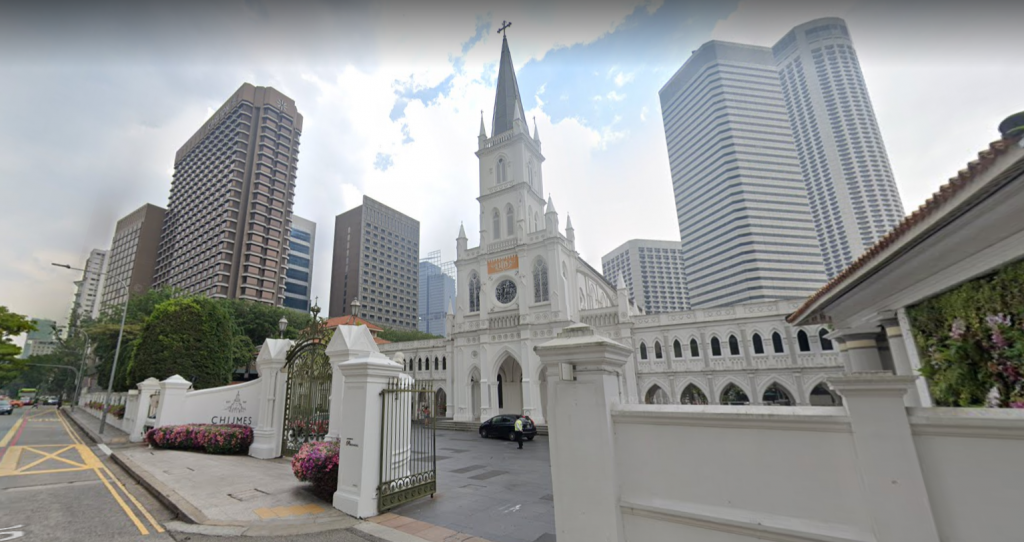 This historic building complex with neoclassical designs is located in Downtown Core's Victoria Street and is filled with plenty of shops, cafes, restaurants and bars. 
There's even a fitness centre for those looking to bulk up, and a spa centre for leisurely unwinding. 
Click here to check out the array of activities in store for you at CHIJMES. 
Address: 30 Victoria Street, Singapore 187996
2. Helix Bridge
This iconic curved double helix bridge is no stranger to Singaporeans—its one-of-a-kind design is inspired by the structure of DNA, and it is the longest pedestrian bridge in Singapore. 
It is also the world's first ever curved double-helix bridge.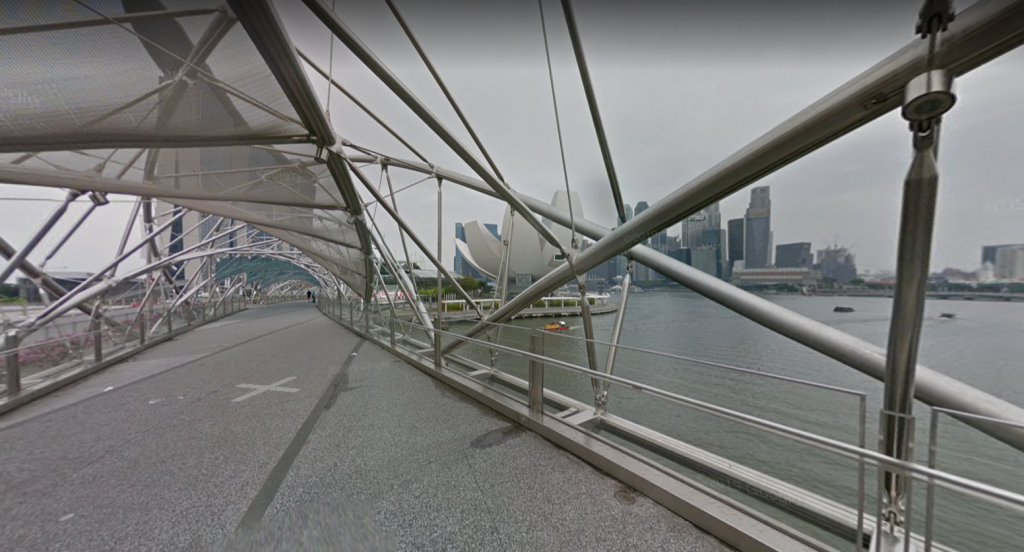 Apart from sporting a remarkable aesthetic, it is highly functional as well—it allows for ease of access to Marina Bay Sands for people coming from the Esplanade and the City Hall area. 
Walking along the bridge promises spectacular views of the city, and if you simply can't get enough, you can pop into one of the five viewing pods built on the bridge to soak in the panoramic scenery. 
Address: Linking between Marina Bay and Marina Centre, Singapore 038981
3. Cavenagh Bridge
A regal suspension bridge built over the Singapore River and one of the oldest bridges in the country, the Cavenagh Bridge was gazetted as a National Monument in August 2019, along with Elgin Bridge and Anderson Bridge. 
---
Advertisements
---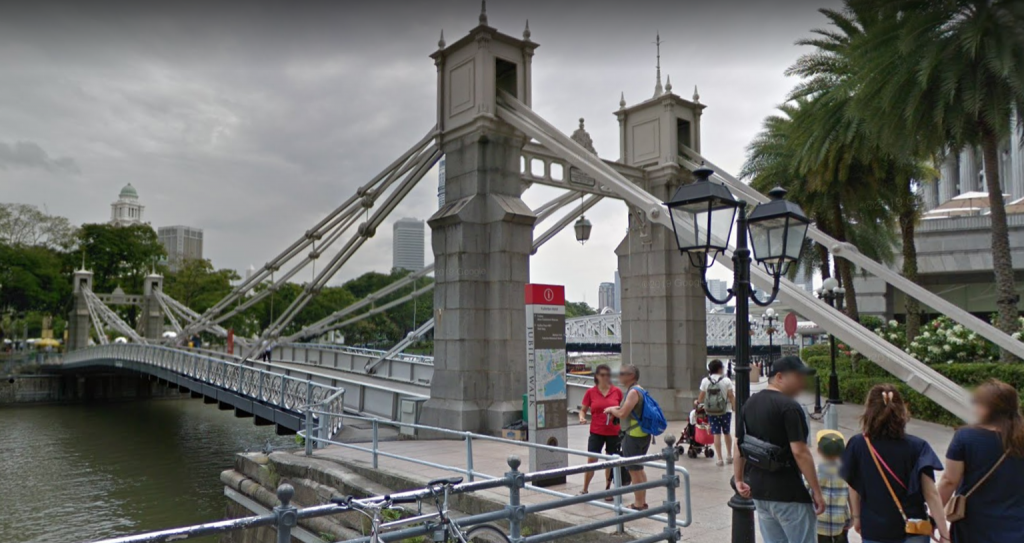 At night, the bridge lights up in a variety of colours, making for a grand view indeed. 
Take a stroll through 152 years of history as you walk on the bridge, and if you'd like to learn more about it, click here. 
Address: 1 Fullerton Square, Singapore 049178
4. Parkview Square 
Located on North Bridge Road, this majestic Art Deco building is reportedly one of the most expensive office buildings in Singapore.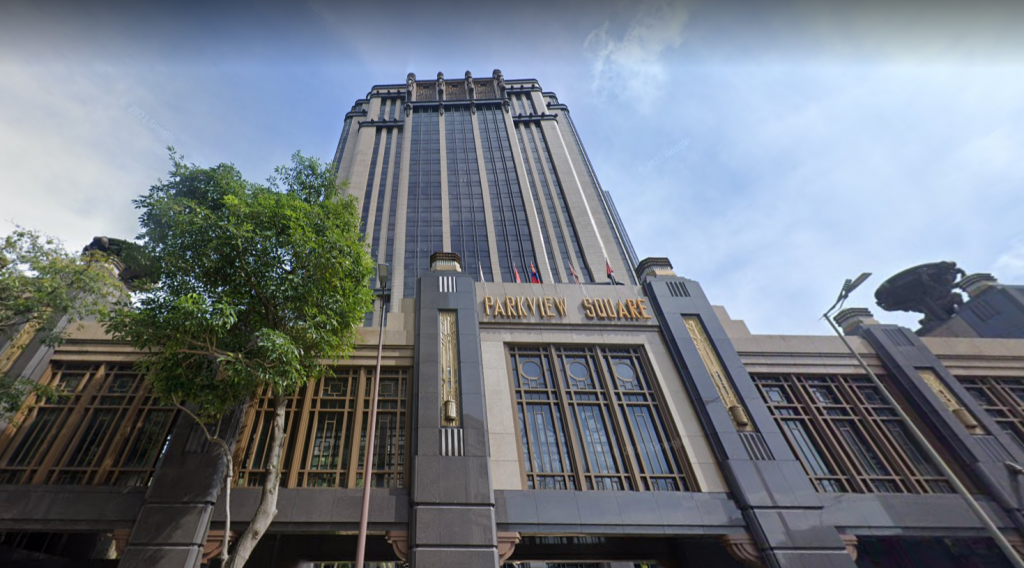 It is often referred to as Gotham Square as it closely resembles Gotham City. 
Perhaps the highlight of Parkview Square is its grand lobby bar, Atlas Bar, with a gin tower comprising more than 1,000 bottles of gin (allegedly the world's largest collection of gin)!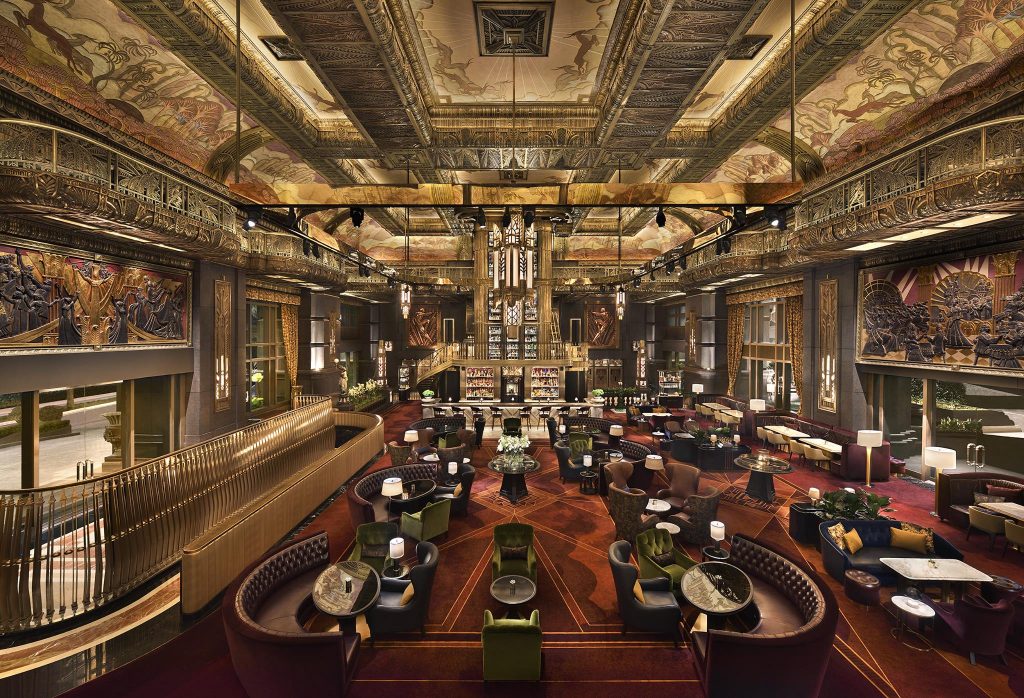 ---
Advertisements
---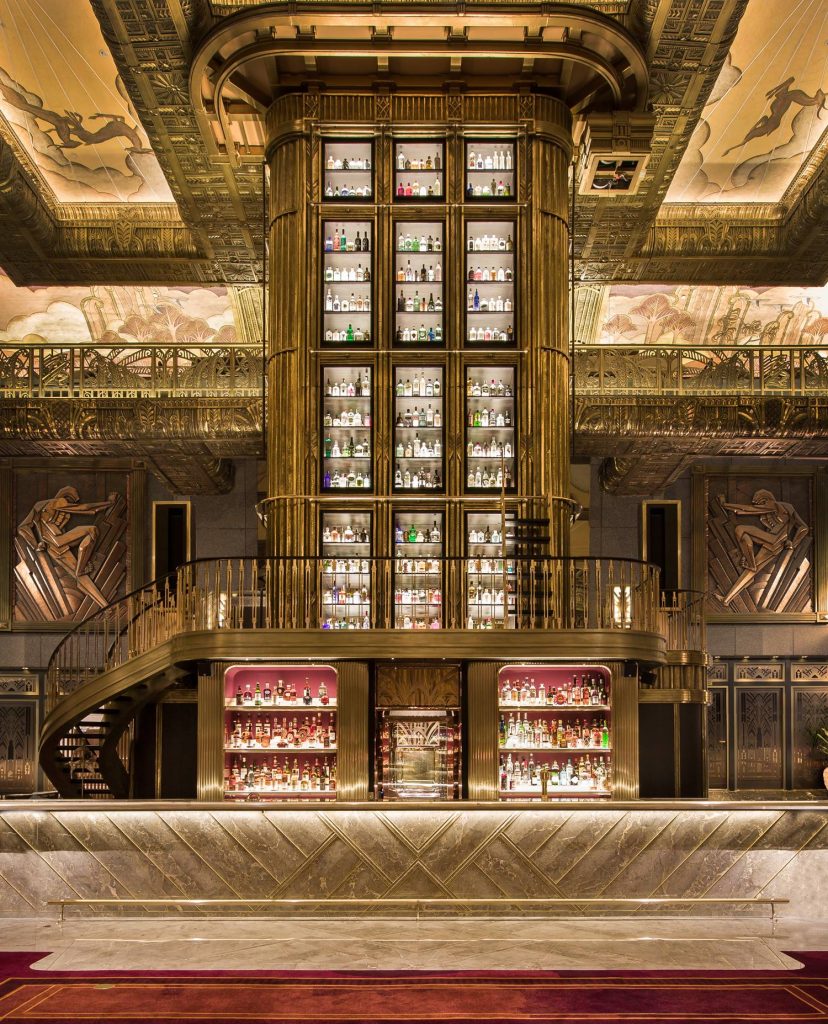 But that's not all—there's also a rose gold champagne room with more than 250 types of champagne!
Address: 600 North Bridge Road, Singapore 188778
5. The Mill 
Another building in the style of Art Deco, The Mill has a gothic tower and its design is reminiscent of Parkview Square.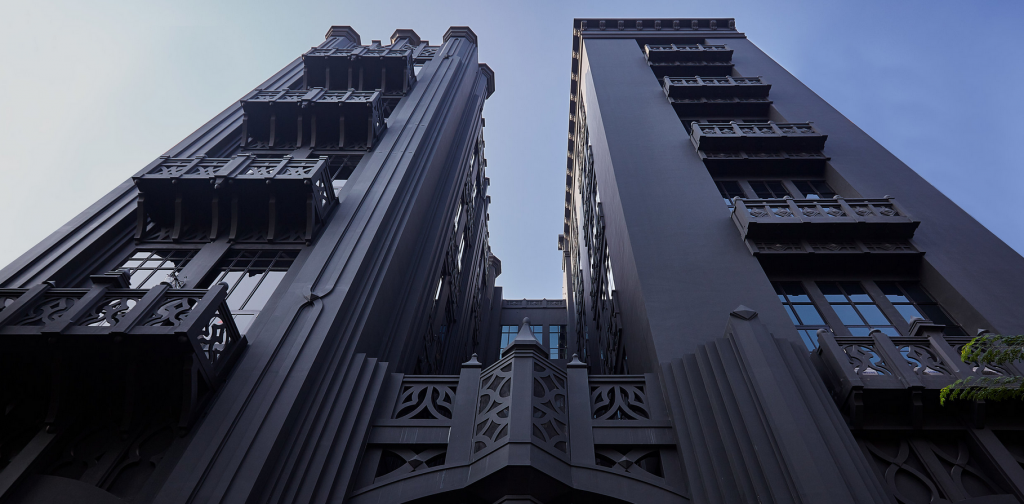 ---
Advertisements
---
Fun fact: one of the towers of The Mill was actually designed by the same team who worked on Parkview Square, hence the resemblance. 
The Mill is a creative space housing clothing brands like The Editor's Market and Kevin Seah. There's also a cafe with a Victorian-style setting called Alchemist, which is well-known for their quality espresso-based pour over coffee. 
View this post on Instagram
Address: No. 5 Jalan Kilang, Singapore 159405
6. Raffles Marina Lighthouse 
The Raffles Marina lighthouse was built in 1994 and overlooks the Tuas Second Link, Singapore's second causeway to Malaysia. 
---
Advertisements
---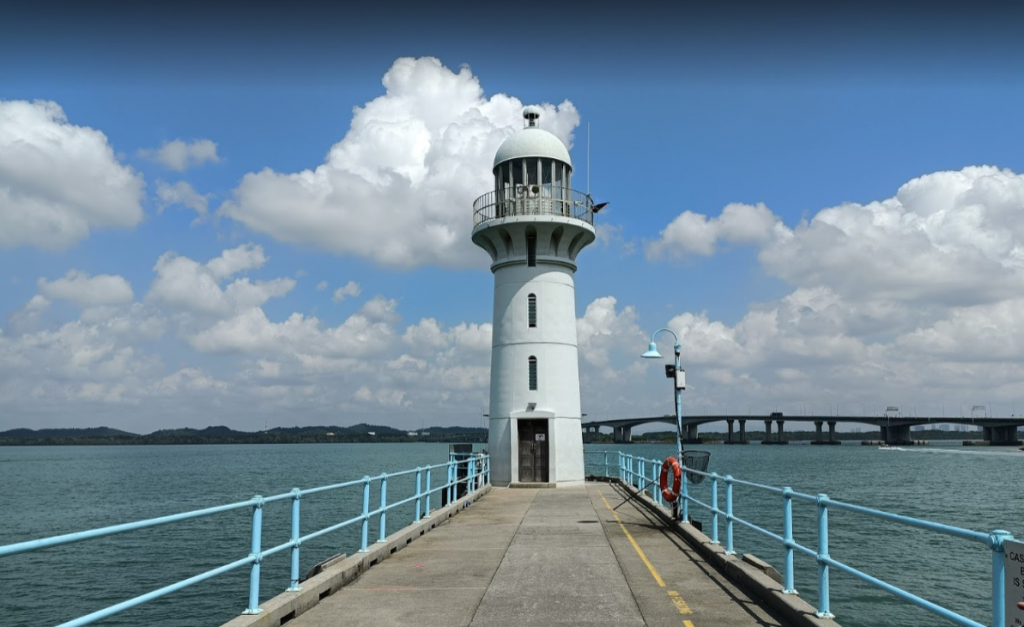 This lighthouse stands at 12 metres tall and flashes every ten seconds, its beam reaching 15 metres. It is the only lighthouse that is not owned by the Maritime Port Authority of Singapore. 
It is no surprise that this iconic lighthouse is well-loved among photography enthusiasts, and it has been touted as one of the best locations among couples for wedding photoshoots. 
7. Henderson Waves Bridge 
Standing 36 metres above ground, the Henderson Waves bridge is Singapore's highest pedestrian bridge.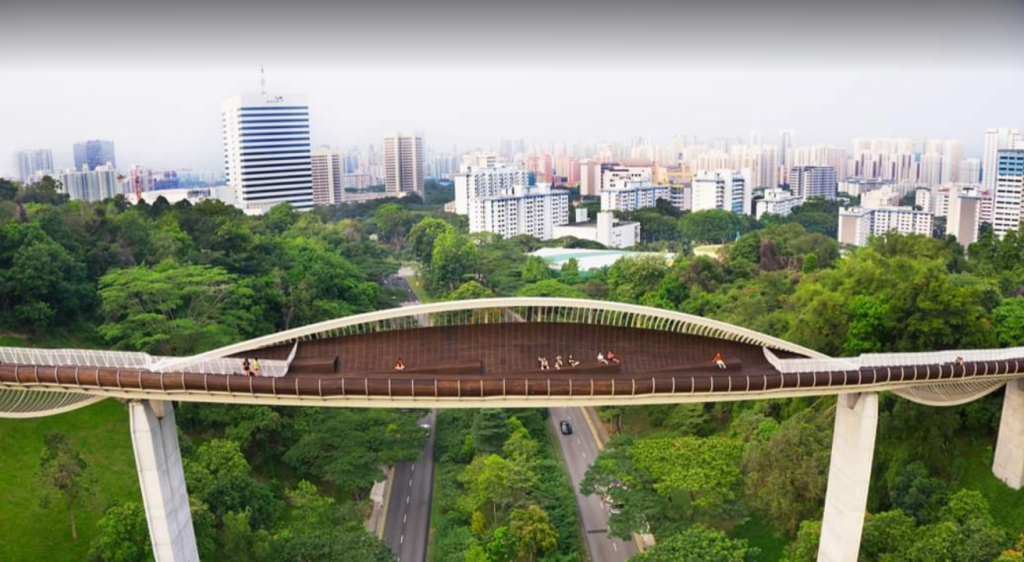 ---
Advertisements
---
The bridge is designed to imitate the shape of a wave with curves and twists that allow for hidden corners and recesses, in which you can get comfortable in and soak up the surroundings. 
And when the sun sets, the bridge is lit up by LED lights from 7:00pm-7:00am, making for incredible views.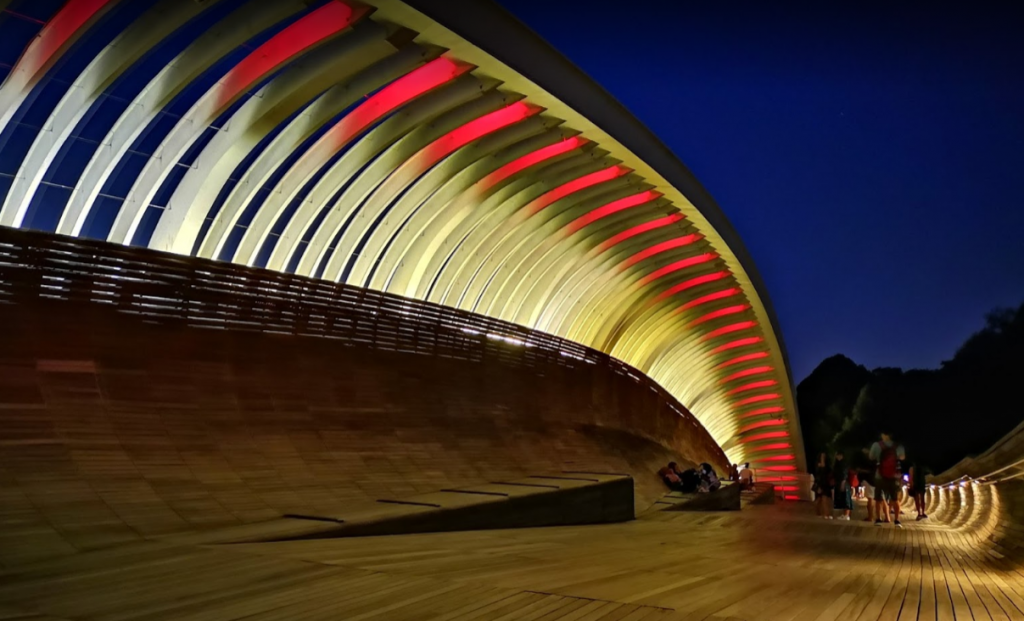 Address: Henderson Rd, Singapore 159557
8. The Cathay 
Avid moviegoers will be familiar with The Grand Cathay, which is Singapore's first ever skyscraper and air-conditioned cinema. 
---
Advertisements
---
The building that we know of today consists of a glass facade that incorporates the brown-tiled facade of the old Cathay Building.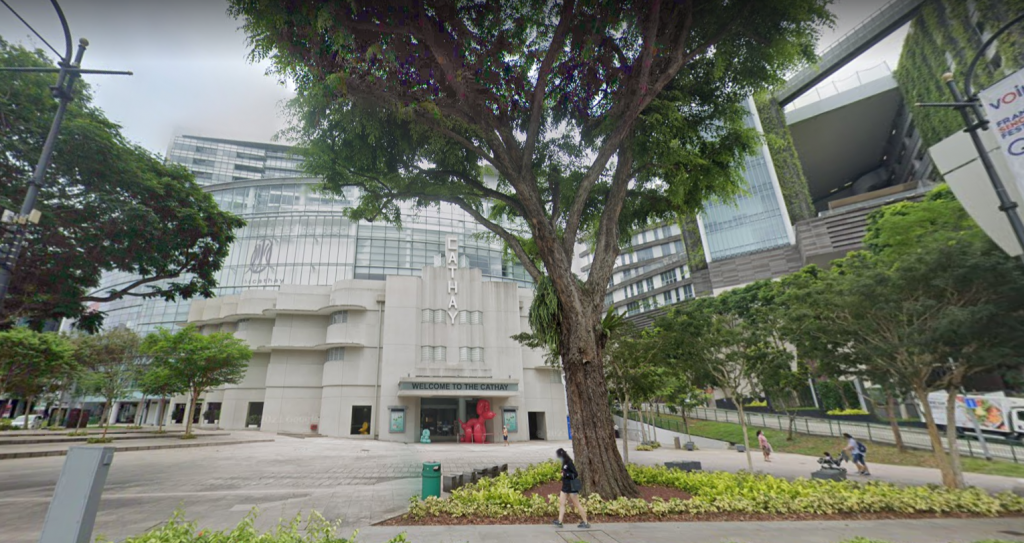 The complex consists of a shopping mall and a multiplex, which comprises the Grand Cathay and the Picturehouse. 
The Cathay Gallery is on the second floor of the shopping mall, and a residential block occupies the rest of the building. 
Click here to find out more. 
---
Advertisements
---
Address: 2 Handy Road, Singapore 229233
9. The Hive, NTU 
The Hive at Nanyang Technological University (NTU), also known as the Learning Hub is a testament to NTU's commitment towards environmental sustainability.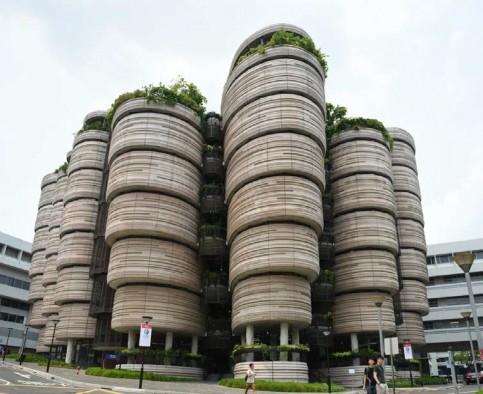 It is a space for the university's "flipped classroom" teaching method which is geared towards more collaborative and interactive learning styles. 
Equipped with energy-saving features like energy-efficient light and motion sensors, natural lighting and a unique ventilation system, it is truly a conducive environment for students in every sense of the word. 
---
Advertisements
---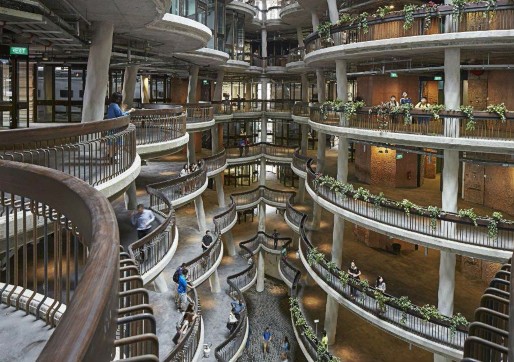 Address: 52 Nanyang Avenue, Singapore 639816
10. Fountain of Wealth 
At the heart of Suntec City is the Fountain of Wealth, which has been recorded in the Guinness Book of World Records in 1998 as the World's Largest Fountain.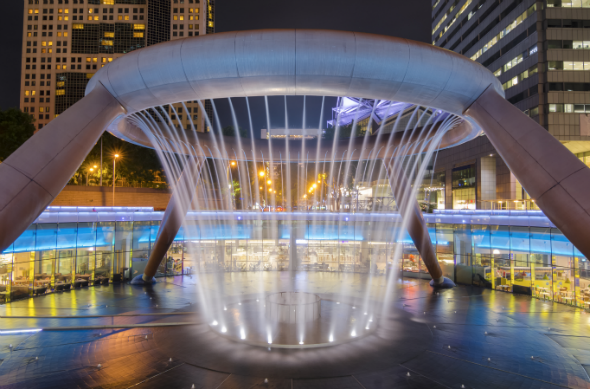 The fountain is a symbol of oneness in spirit and unity, and is a representation of Singapore's multi-racial and multi-religious harmony. 
---
Advertisements
---
Got something you're hoping for? Make a wish on this fountain and you may just find yourself in luck.
Address: 3 Temasek Boulevard, Singapore 038983
So if you're looking to take a gander around our little island one day, be sure to check these unique landmarks so that you can flex your Singapore landmarks knowledge on your friends. #NotBasic.
Feature Image: Google Maps
Like writing? Goody Feed is looking for writers! Click here for more info!