---
Advertisements

---
Other than taking in the beautiful wonders of nature and sweeping Korean beauty products off the shelf, one thing that many tourists would like to try would be cafe-hopping. Whether it is for the sweet treats or photo-worthy backgrounds, visiting the uniquely-themed cafes in Seoul will definitely complete your trip in Korea!
Here're the 10 most uniquely themed cafes, because #Instagram.
---
Thanks Nature Cafe
If you are an animal lover, then this cafe is definitely a must-visit. As dogs and cats cafe may not be as interesting anymore, the sheep cafe will probably bring you surprises. At Thanks Nature Cafe, you get to cuddle with the sheep while you enjoy your cup of coffee.
Yeah, you've read it right: sheeps in a cafe. That alone has already made you buy your air tickets, eh?
Thanks Nature Cafe
486 Seogyo-dong, Mapo-gu, Seoul, South Korea
11AM-10PM
---
Hoho Myoll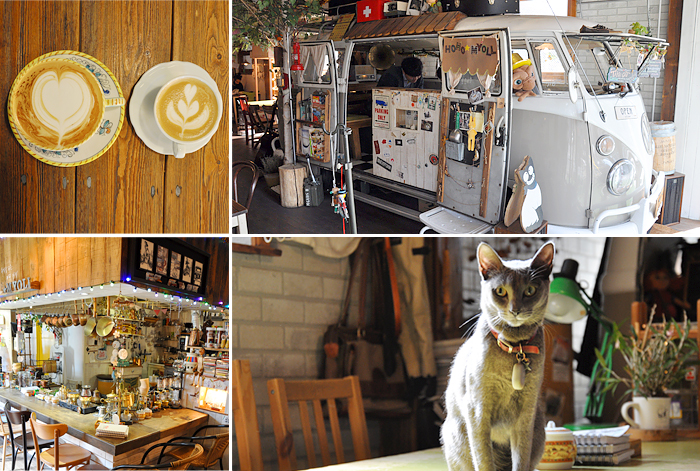 Once you enter the cafe, be greeted by a vintage Volkswagen which will block half the entrance. Take a step further and it will seem as though you have entered into a page in your storybook.
The interior is decorated with figurines and garlands hanging across the ceiling, allowing you to chill and relax with your friends for hours. Also remember to say hello to the owner's cat, where the cafe is named after the cat. Meow!
Hoho Myoll
93-44 Mapo-gu, Sangsu-dong, Seoul
11AM-12 Midnight
---
Get & Show Cafe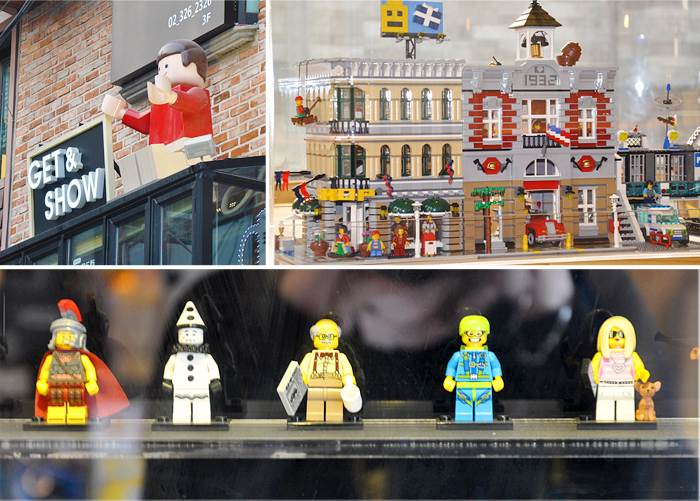 For those who love lego, or simply want to relive your childhood memories, the lego cafe is the place to go to. They have a wide range of lego collections for you to appreciate as you have your cup of coffee. You can also find limited edition lego sets and they are all up for sale, causing it to be the place to go to if you are looking for gifts for your special ones.
Get & Show Cafe
27 Dongmak-ro 3-gil, Mapo-gu, Seoul
9.30AM-11.30PM
---
Advertisements

---
---
Blute Cafe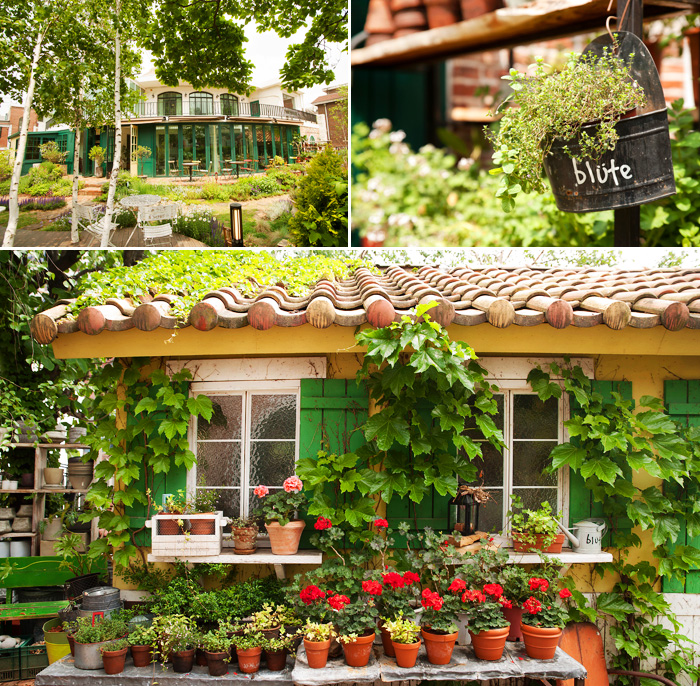 As Blute means flower in German, don't be surprised by the exotic flora and fauna surrounding the cafe. Get a seat on the dainty patio chair outside and enjoy your drink while watching the flowers bloom and shrivel. Flowers and coffee – what more can you ask for?
Blute Cafe
12, Wausan-ro 14-gil, Mapo-gu, Seoul
---
Air Cafe
With meals named after countries and your food served on little trays, you will feel right onboard a plane, providing a cosy yet fresh experience for its visitors. Other than its unique interior and food, you are also able to purchase duty-free products, completing your airport experience.
But oh, sorry, no SIA Girls serving your food. This is Korea, my friend.
Air Cafe
374-10 Seogyo-dong, Mapo-gu, Seoul
Monday-Friday: 12PM-10PM
Saturday-Sunday: 11AM-10.30PM
---
Ddong Cafe
While drinking out of toilet bowl does not sound very appetising, it is no doubt quirky and interesting. Be awed by their poop-shaped plushies and squat toilets that have been turned into mini gardens. You can also try their poop-shaped scones served with strawberry jam served on a squat toilet dish.
In case you're wondering, no, they don't smell like toilet.
Ddong Cafe
44 Insadong-gil, Gwanhun-dong, Jongdo-gu, South Korea
10AM-9PM
---
Monster Cupcakes
Tired of cute-looking cupcakes? Then head to Monster Cupcakes for the creepiest cupcakes you have ever seen. Enjoy some blood-curling moments as you walk through the "dungeon" with bugs and spider webs around the ceiling and cupcakes with fingers and eyeballs on it.
Oh, did I mention that you can eat them?
---
Advertisements

---
Monster Cupcakes
305-7 Itaewon 2(i) dong, Yongsan-gu, Seoul, South Korea
11AM-11PM
---
Dreamy Camera Cafe
Located on the outskirts of Seoul, the Dreamy Camera Cafe is not to be missed for any photography lovers out there or anyone looking for a quiet place to relax. The interior is decorated with vintage cameras and right outside, you get to take in the beauty of nature, perfect for photography lovers.
As for the food…who cares about the food when you've such a view?
Dreamy Camera Cafe
341-13, Jung-won-ri, Yongmun-myeon, Yangpyeong-gun, Gyeonggi-do, South Korea
11AM-6PM
---
Banana Tree Cafe
With desserts delicately arranged in flower pots and shovels as spoons, it is definitely Instagram-worthy as these desserts are too cute to be eaten. The interior is cosy with old-school wooden tables and banana themed items.
Banana Tree Cafe
526 Sinsa-dong, Gangnam-gu, Seoul, South Korea
11AM-11PM
---
Advertisements

---
---
You Are Here
You Are Here is a cafe that offers many classes on location and self-learning opportunities. They have various merchandise on sale such as coffee beans, tote bags and language learning books. If you want to have a few seconds of fame, enter the speaker's corner, speak whatever you want and record yourself.
You Are Here
38 Donggyo-ro 25-gil, Donggyo-dong, Mapo-gu, Seoul, South Korea
9AM-11PM
---
Now, with such a list of cafes on hand, be prepared to gain a few pounds and be awed by the unique things each cafe has to offer.
Featured Image: goingsomewhereslowly.com
This article was first published on Goodyfeed.com
---
Advertisements

---
Read Also

Here's why a 4-day workweek might finally really be possible in Singapore soon:
Read Also: