---
Advertisements

---
Last Updated on 2022-09-23 , 9:58 am
Don't you hate it when you can't find your clothes after a laundry session? Doing laundry seems to be the most troublesome chore – washing clothes, drying them, keeping and folding them.
Not to mention, half of the time we're always looking for missing clothes, especially socks.
While it's almost impossible to speed up the washing and drying process, you can definitely cut down time on looking for missing socks.
Here are five hacks to avoid losing your socks when doing your laundry, because time is money, no?
Use a sock clip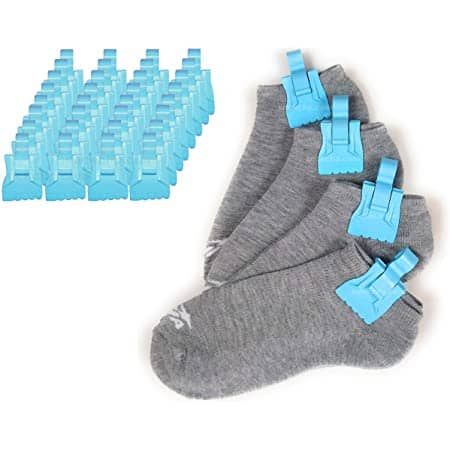 While it is a great idea to clip each pair of socks together during your washing and drying process, lots of online hacks advise people to use safety pins or binder clips.
This can be dangerous for your laundry – safety pins can come loose after that few rounds of spinning and tear your clothes. Binder clips are partially metal as well, and they'll get rusty after a few rounds of washing.
Instead, get a bunch of real sock clips. They work the same way but they're either made with plastic or rubber. Sock clips can be used around the socks or on top or tip of socks.
Can't find them in shops? My friend, it's 2019. You buy your stuff online, not from physical shops.
Separate your socks in another washing net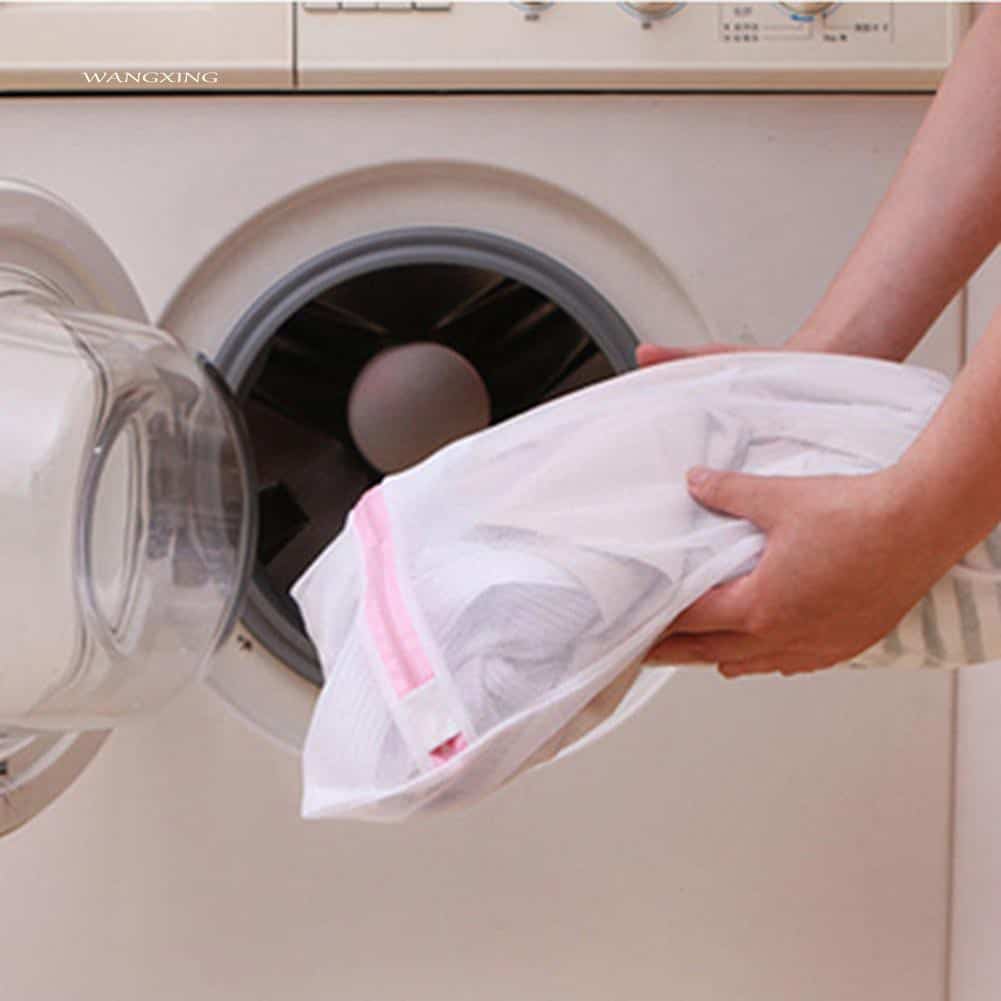 We're sure everyone knows what washing nets are. These laundry bags not only help protect some of your more vulnerable clothes that need extra care, they also help categorize your clothes.
Separate your socks in another washing net to ensure that these socks don't get mixed with your other clothes.
And if you have a problem with using the same net for different types of laundry, get a small net meant only for socks. Taobao even sells laundry nets that come in a set, which includes nets for tops, bottoms, undergarment and socks. Pretty sure they're all labelled for the OCD in you.
Join our Telegram channel for more entertaining and informative articles at https://t.me/goodyfeedsg or download the Goody Feed app here: https://goodyfeed.com/app/ 
Keep orphaned socks together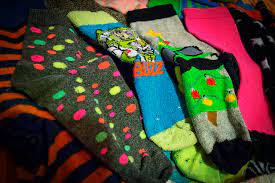 Keep your orphaned socks together so you won't miss any chance of losing it anymore. And when you find the other side of the sock that was missing from ages ago, you can finally match them back together again.
You can create your own DIY board to hang the orphaned socks, or simply keep them in a box to prevent from losing every single sock again.
Or just pair two orphaned socks together. No one will know.
Categorize your soiled clothes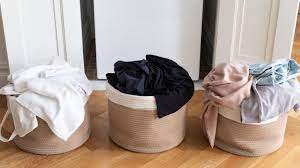 Perhaps you lose your sock even before doing the laundry. Some of us who aren't as organized probably throw everything everywhere the minute we reach home – tossing our socks in one corner, tossing our bag and shoes in another corner.
That's probably when your sock got missing: Because it never even made it to the laundry bag.
Or maybe, you simply left it out because your laundry bag was too messy and filled with tons of clothes. Start categorizing your soiled clothes: there are laundry bags that come with several compartments so you can leave the tops, bottoms, or socks separately. This is also a good idea for separating those whites and blacks in case you accidentally wash all of them together.
Buy Socks That Are All The Same
If all else fails, just get socks that are of the same design or colour. You don't have to worry about socks that don't match. Now, isn't that one heck of a hack?
Featured Image: Nike.com & Adidas.com

Fresh grads, you don't need any experience to earn up to $4,200 with this "secret":
Read Also: