Yishun is many things: infamous, famous and quaint are just a few terms to describe the residential town.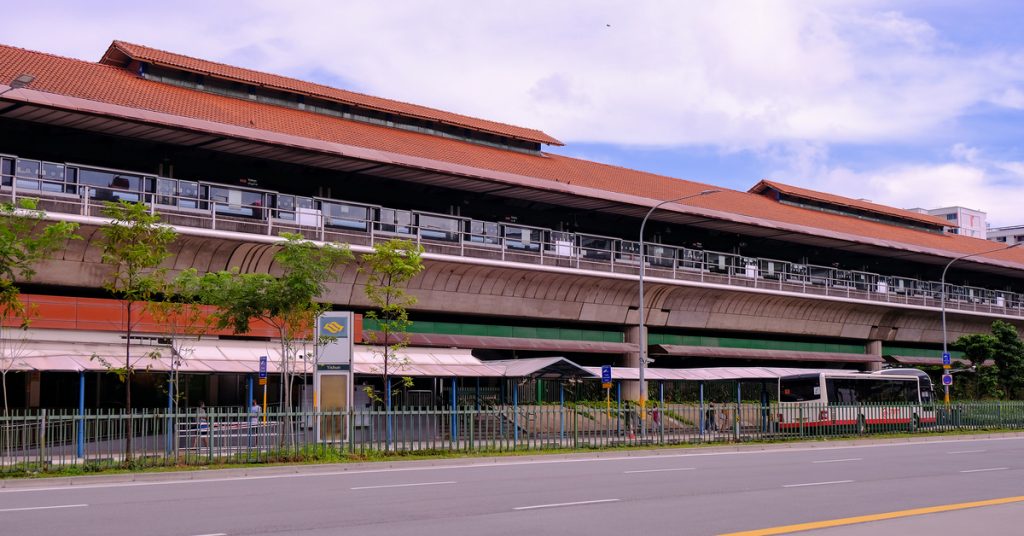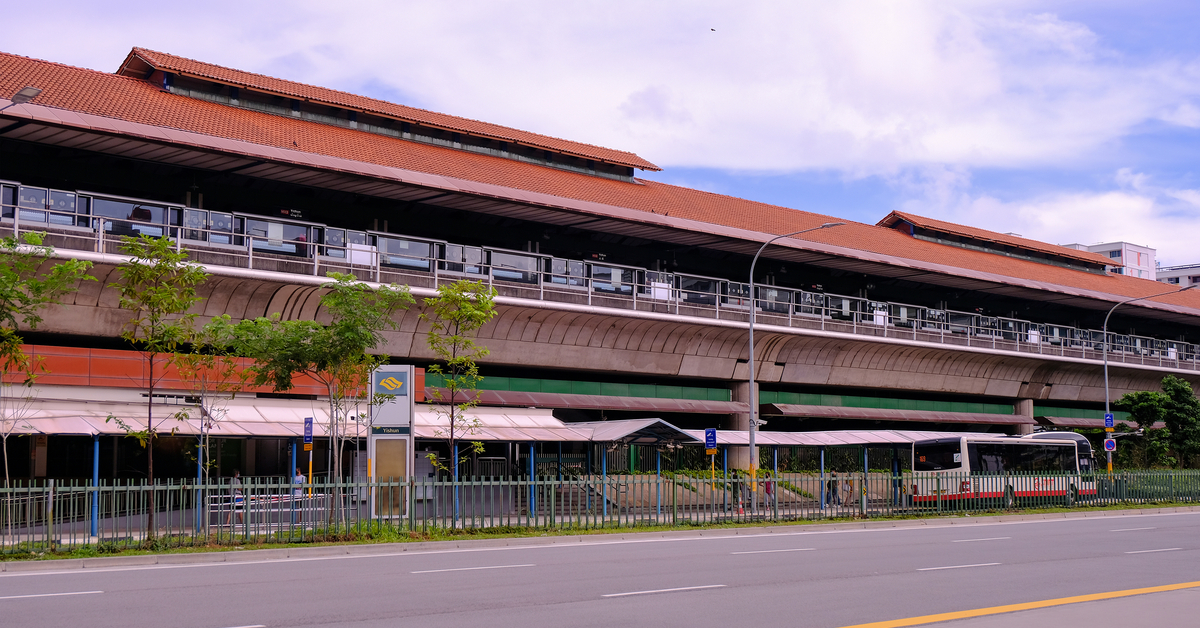 But there's one thing you may not know about it.
Yishun is, contrary to what ghostbusters may tell you, elderly-friendly.
And you don't have to go further than this staggering 'S$0.50 Kopi' promotion to know just why.
50 cents Kopi & Teh Available in 5 Yishun Kopitiams on Wednesdays
On 7 April 2021, Chong Pang MP K Shanmugam shared some great news with the Facebook community.
Apparently, Pioneer Generation and Merdeka Generation holders will be entitled to a very special treat:
One that would purportedly cost just S$0.50 to procure.
Yes folks, incredible as it sounds, it appears that our lovely seniors will soon only need to shell out half a dollar for a glorious cup of coffee or tea.
Taking place every Wednesday from now till 31 December 2021, Pioneer Generation and Merdeka Generation holders will be able to redeem a S$0.50 kopi or teh within the 9-11 a.m. and 3-5 p.m. time windows.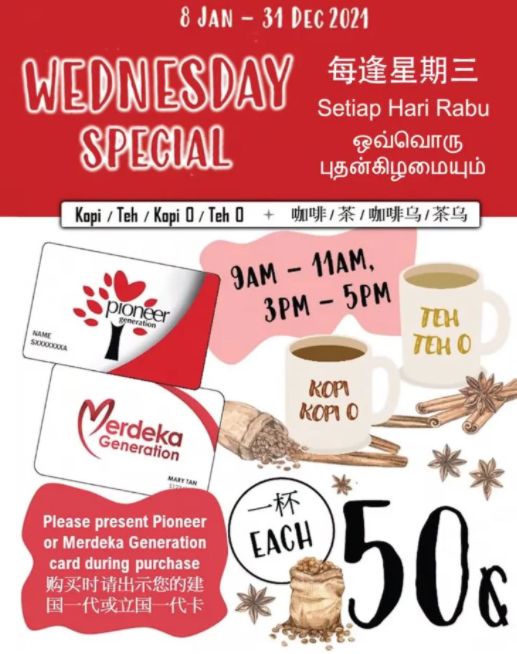 According to the post, there will be a total of five coffeeshops participating in the promotional venture:
Kimly Coffeeshop
Blk 101 Yishun Avenue 5, #01-55 S(760101)
Fu Chan Coffeeshop
Blk 101 Yishun Ave 5, #01-93 S(760101)
Epic Haus
Blk 101 Yishun Ave 5, #01-101 S(760101)
Kopi Breweries
Blk 110 Yishun Ring Road, #01-401 S(760110)
156 Eating House
Blk 156 Yishun Street 11, #01-122 S(760156)
Various terms & conditions apply.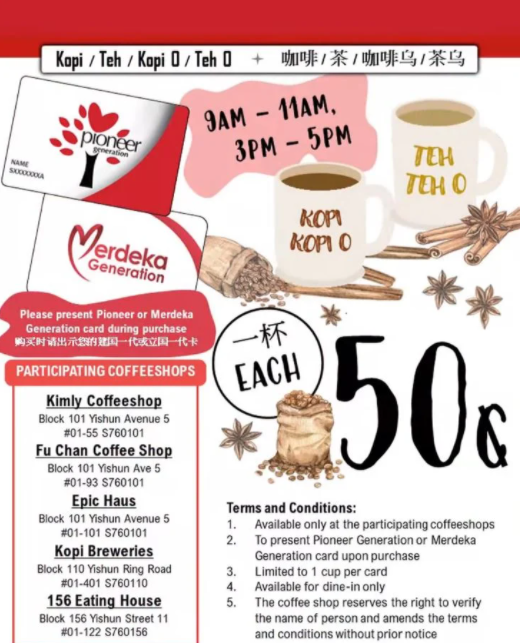 You can view the full Facebook post down below:
---
Advertisements
---
Approval
To date, the post has garnered over 3.3K likes & reactions, as well as 322 comments.
Majority of Netizens have also expressed their approval over the promotional venture.
"Thank you so much for sharing this joint offers for Kopi and Teh lovers," one wrote.
Some, however, stated that it would be even better if the promotion was an island-wide one.
And one was not impressed at all.
"Thank u very much for increasing the cost of living and expect us to live on a miserable hand out!"
Well, that's Singapore for you.
Previous Offers
This promotional venture may bring to mind the previous NTUC Union offer, which lasted from July 2019 to December 2020.
Similarly, the offer ran every Wednesday and involved a S$0.50 kopi/teh.
---
Advertisements
---
Applicable at over 90 NTUC Foodfare, Kopitiam food courts and coffee shops, the promotion was catered to NTUC Union members, as well as Merdeka and Pioneer Generations card holders.
Rare Find
The promotion comes amidst a time of ever-rising costs, as businesses seek to stay afloat.
A few years back, you could get yourself a cup of kopi-o at just S$0.50, and it wouldn't even be a promotional price. Now, however, you'll be hard-pressed to find one that sells below S$0.80. With rentals and costs of sugar and coffee powder increasing, coffee stall owners find themselves having to raise the prices of their drinks in order to survive.
So let's appreciate the fact that at the very least, our seniors will be able to enjoy a simple cup of teh/kopi every Wednesday, without having to worry about finances.
Sometimes, it's really that simple thing in life that counts.
---
Advertisements
---
Find out more facts about Yishun in this video:
Featured Image: Facebook (K Shanmugam Sc)/ Google Maps 
Like writing? Goody Feed is looking for writers! Click here for more info!