---
Advertisements

---
Last Updated on 2022-05-21 , 3:19 pm
Most Singaporeans love to visit beautiful beaches around the world to experience blue waters and fine, soft sands. Famous places such as Tioman and Desaru are popular places for Singaporeans.
However, do you know that there are also beautiful beaches in Singapore?
Let us show you the wonders that we have right on our own land.
Kusu Island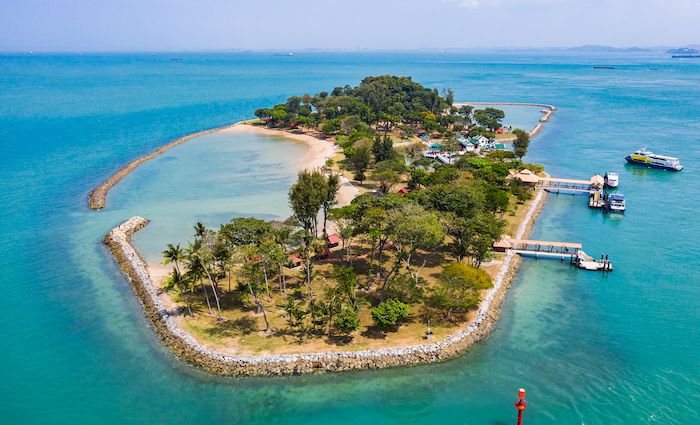 Kusu island is a popular island during the 11th lunar month for devotees to go to the island to pray at the "大伯公" temple found on the island. For most of the other months, it is a quiet place with little to no tourists. This is the perfect place to have a picnic (bring your own food!) and enjoy swimming in the clear blue waters.
This island has got basic amenities such as toilets so you do not have to worry about it. Most importantly, when you visit the island, you also get to see turtles that were released by devotees at a pond in front of the temple. These turtles are really cute and it is definitely worth a visit the next time you are longing for clear waters and a lovely beach.
How to get there: Take a ferry from Marina South Pier. The journey takes about 45 minutes.
Lazarus Island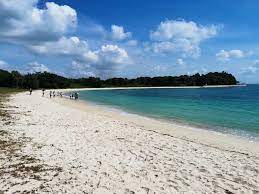 This is a little known island in Singapore and the privacy of this island is absolute because there is NO public ferry to this island. If you fancy a private charter, you can charter a ferry to bring you over to the island. The price of the charter starts from $590/ferry. The more economical way to access the island would be to take a ferry to St John Island and then walk across through a link bridge.
This island boasts of clear waters and a clean beach. The calm and peace found on this island makes it a wonderful place to relax and enjoy nature at its best. Do remember to pack your meals as there is no shop on this island. Do also remember to take your litter with you and not leave it to pollute this beautiful island
How to get there: Take a ferry from Marina South Pier to St John Island and walk over
St John Island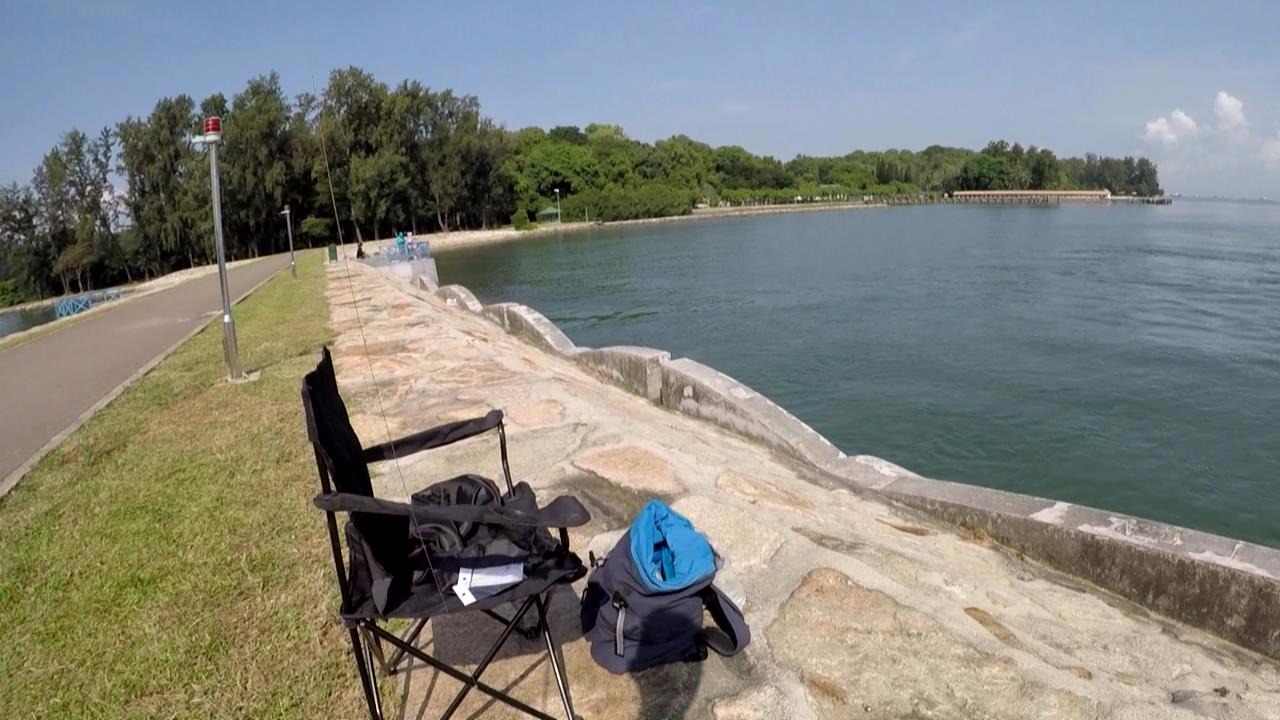 This island used to house a quarantine station for cholera cases detected among immigrants in the late 19th In 1901, beri-beri victims were also brought to the island for quarantine. By 1930, the island gained a reputation of being the quarantine centre for all Asian immigrants and pilgrims returning from Mecca.
---
Advertisements

---
With such a history, the island was thought to be a dirty and uninhabitable place. However, it is totally opposite. With clear waters and a beautiful beach, the island is now a haven away from the city bustle. You can rent chalets or even bunks that house up to 60 people on this island and stay there for a few days just to recharge. There are trekking routes, soccer fields, swimming lagoons and of course the beach for you to enjoy your day. You can also fish at this island.
How to get there: Board a ferry at Marina South Pier. The journey takes 30 minutes.
Sisters' Islands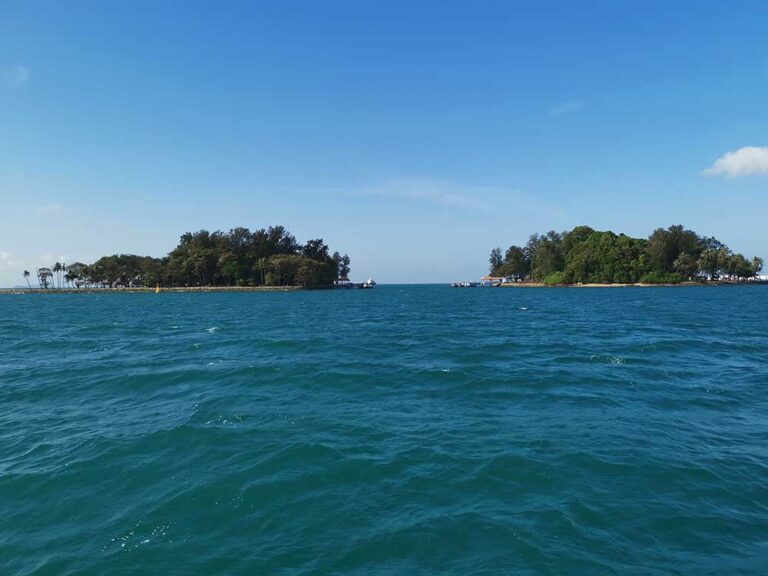 Similar to Lazarus island, the Sister Islands are also not accessible through ferry unless you charter a ferry to go over. Sister Islands are part of Singapore first Marine Park and supports our rich biodiversity that are submerged. The Marine Park protects Singapore's coral reefs which support an ecosystem inhibited by rare and endangered species of seahorses, clams, sponges and other marine life.
There are introductory guided walks/tours that the NParks organised to bring people to Sister Islands in order to educate the public about marine life. The best way to go Sister Island is to join the tours and learn more about the marine life that we have in Singapore.
How to get there: Join the introductory walk organised by NParks, or charter your own ferry.
Tanjong Beach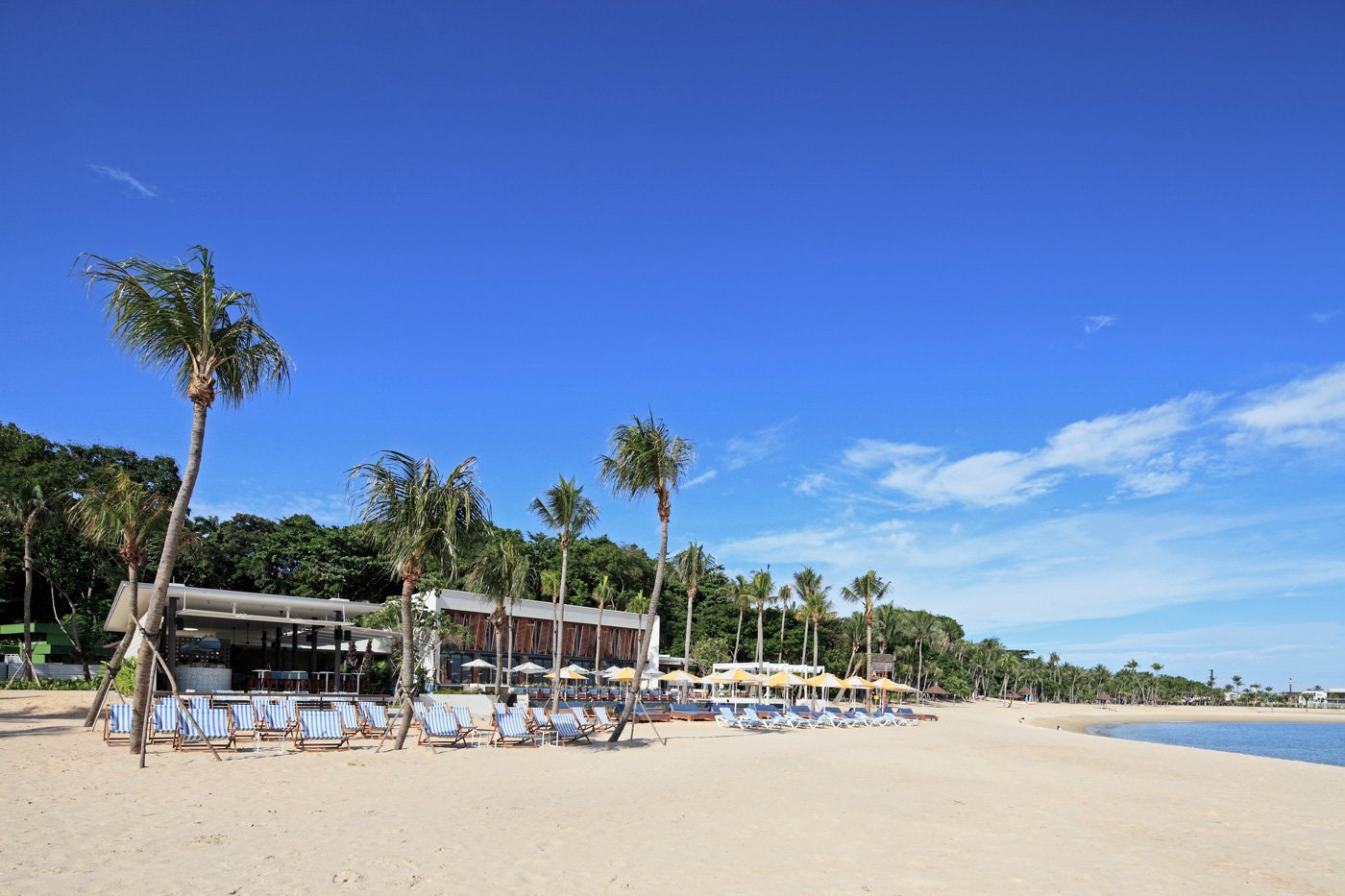 Tanjong Beach located in Sentosa is one of the less popular beaches as it is located further away from the mainstream fun of Sentosa. This makes this beach the perfect getaway if you are looking for clear waters and a less crowded sandy beach. Its appeal lies in its location and the peace that you can find at this beach.
This beach is also a lot cleaner than the rest of the beaches found in Sentosa and is an ideal romantic place to watch the sunset.
How to get there: Catch the monorail to Sentosa and get off at Tanjong Beach
Palawan Beach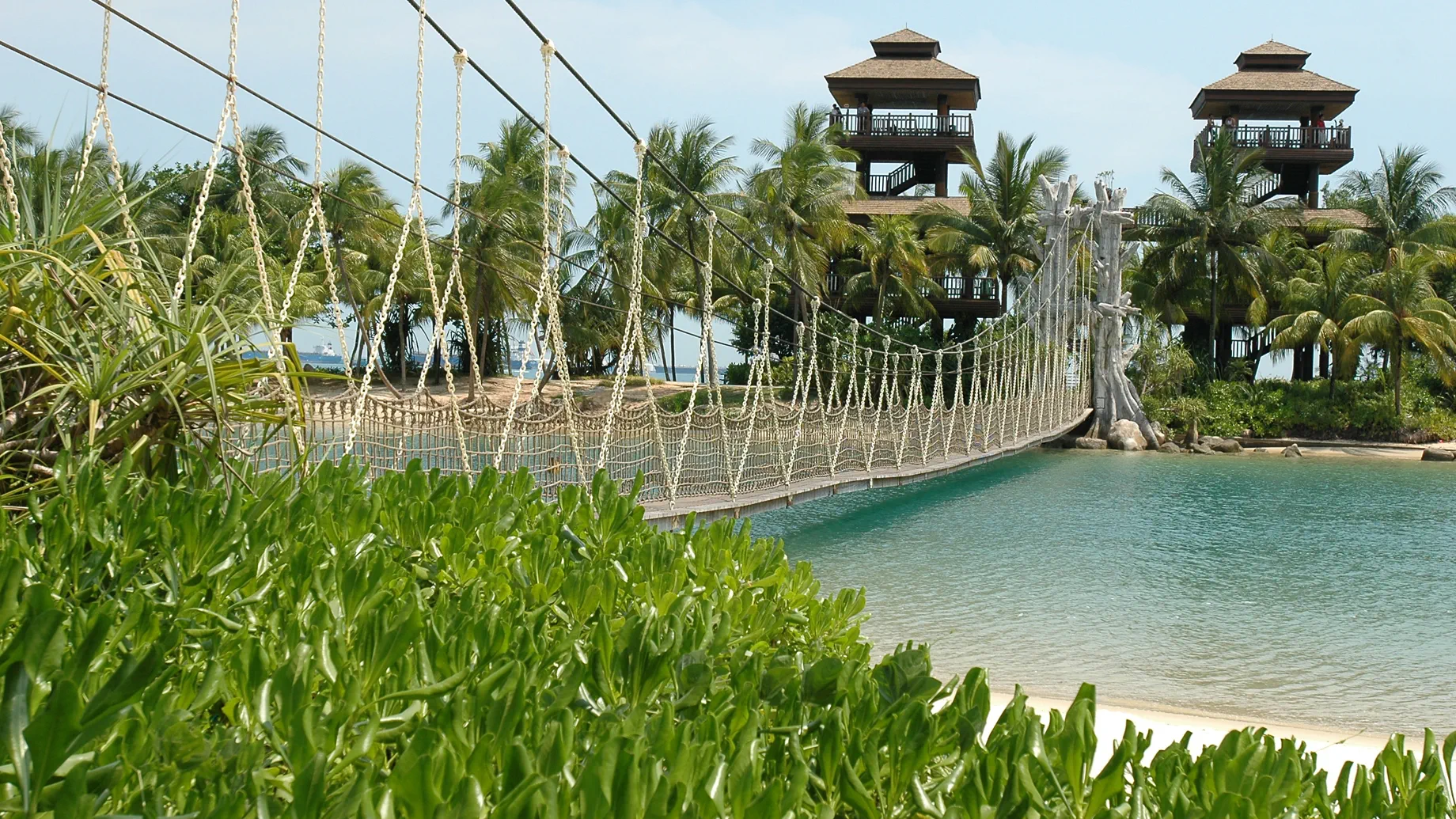 Palawan Beach is very popular for tourists and locals alike because it boasts of clear water, sandy beach and plenty of activities. You can play beach volleyball, swim in the cooling waters or just sit back to relax.
The most southernmost tip of Asia can also be found here. You just need to find the bridge at Palawan and walk across to stand on the little islet that is the most southernmost tip of Asia. You can even climb the towers found there to look out to the sea and admire the view.
---
Advertisements

---
How to get there: Catch the monorail to Sentosa and get off at Palawan Beach.
Now that you know there are beautiful beaches in Singapore, go grab your swimwear and head out there. You no longer need to spend a lot of money to go Tioman anymore.
Featured Image: thetourguy.com + sentosa.com.sg

Your parents are wrong: MSG (Monosodium Glutamate) is good for you (sort of). Here's the truth:
Read Also: