---
Advertisements

---
If you have never had a midnight zichar craving before, are you even Singaporean?
And if you're fretting over where to head to when your next midnight zichar craving hits, look no further than you humble neighbourhood 7-Eleven.
And while you're at it, why not grab some dim sum too?
While many of us may have fond memories of us huddling around the 7-Eleven microwaves with our friends after school and may feel like we've already tried every single dish on the menu, the brand's new menu is surely going to bring you back to 7-Eleven more times than you'd expect.
7-Eleven Zichar Menu
For those who're thinking of running down to your nearest 7-Eleven just to check out the menu, we've got you covered here.
The new 7-Eleven zichar and dim sum menu consists of a whopping ten items, and every single one will definitely leave your mouth watering.
Also, this will mean that it'll take you over a week just to try every single dish on the menu, assuming that you eat one meal from 7-Eleven per day. But hey, I'm not complaining or judging.
If you want to see what's next on your list for great supper ideas, read on!
7-SELECT Seafood Hor Fun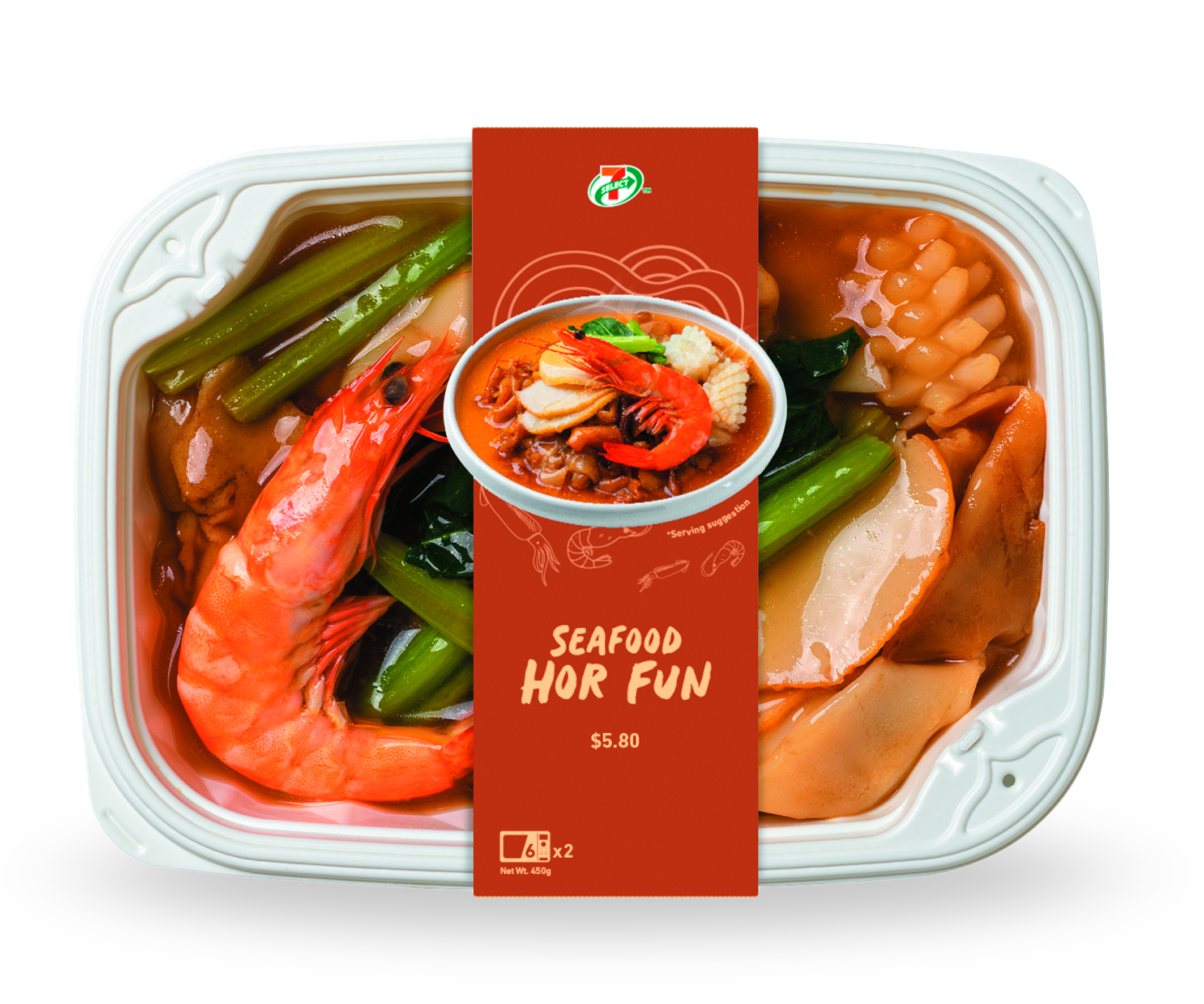 The staple and backbone of every good zichar stall: Hor Fun.
Now, you can get everyone's favourite zichar dish at 7-Eleven for just $5.80.
---
Advertisements

---
With a plethora of ingredients like hor fun noodles, fish cake slices, prawn, squid, cai xin as well as the thick, scrumptious gravy, the 7-SELECT Seafood Hor Fun definitely won't disappoint.
And because no hor fun is complete with wok hei, expect to taste noodles full of wok hei aroma with every bite that you take!
Honestly, I won't judge you even if you eat this for breakfast. I promise.
7-SELECT Seafood Pao Fan 
If you're feeling more like #TeamRice that day but still want the same kind of ingredients that you'd get in hor fun, 7-Eleven's got you covered as well.
And if there's any dish you should get during this rainy and wet season, it's a comforting bowl of pao fan. (It's literally your best choice.)
FYI, "pao fan" literally means "submerged rice" in Mandarin, and Pao Fan's exactly that: A rice dish served in a refreshing seafood broth.
With the 7-Select Seafood Pao Fan ($6.50), prepare to sink your tongue and teeth into an aromatic broth, rice and all the seafood you can think of! With fish cake slices, prawns and more, there really is nothing else that you can ask for when it comes to pao fan.
7-SELECT Black Bean Chicken with Rice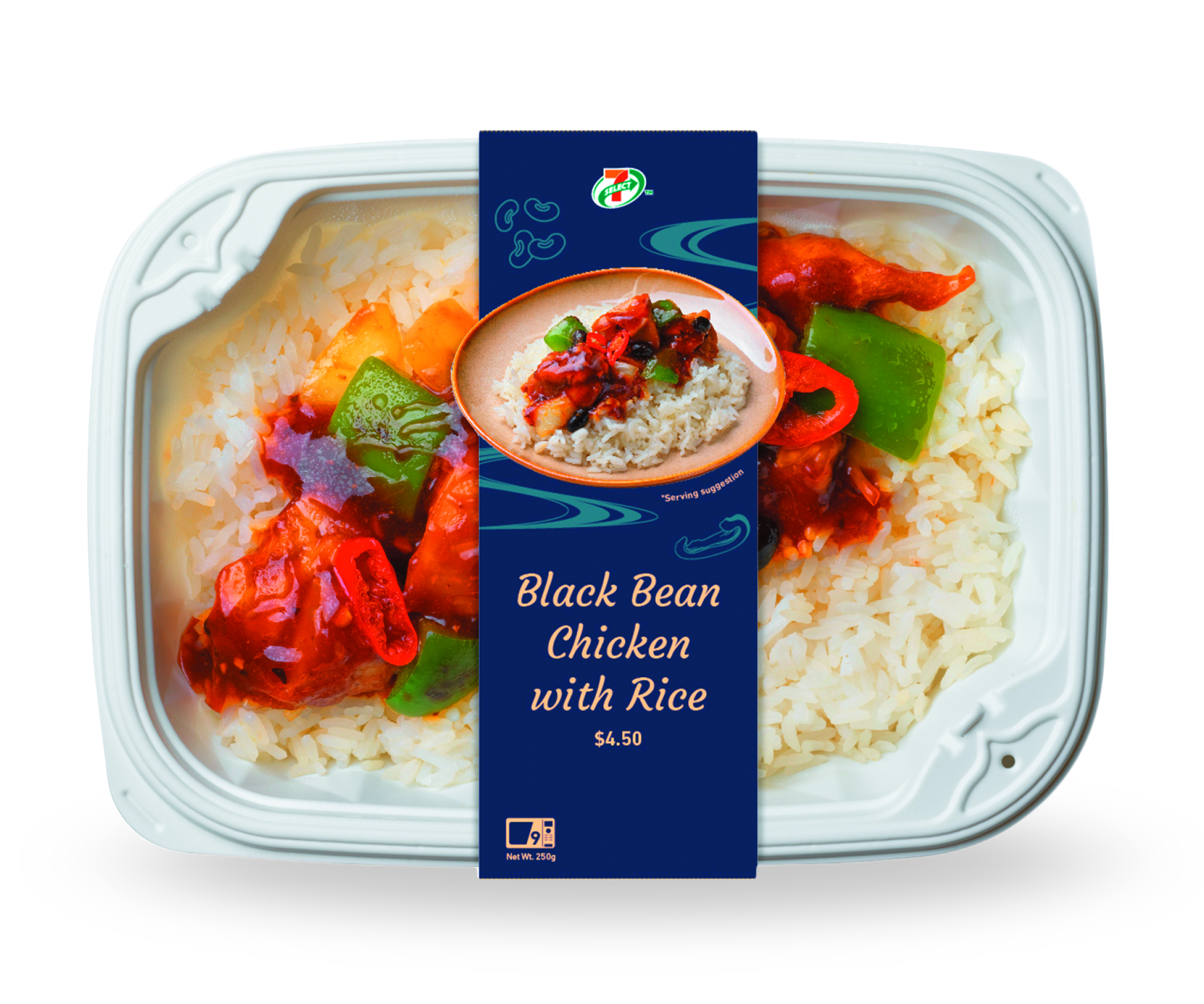 If you're craving chicken and good ol' rice, why not pick up a box of 7-SELECT Black Bean Chicken with Rice?
---
Advertisements

---
For $4.50, you'll not only get tender chunks of chicken, but also red and green peppers with the taste of a savoury black bean sauce deeply infused into every bite you take.
With fermented black beans used in this sauce, you'll get a strong, wonderful umami taste that will leave you wanting more for sure.
And what's best is how convenient it is: You only have to microwave it for a few minutes, and get to enjoy all the wonderful flavours in this dish, no matter where you are!
Taste Asia Kapitan Chicken with Blue Pea Rice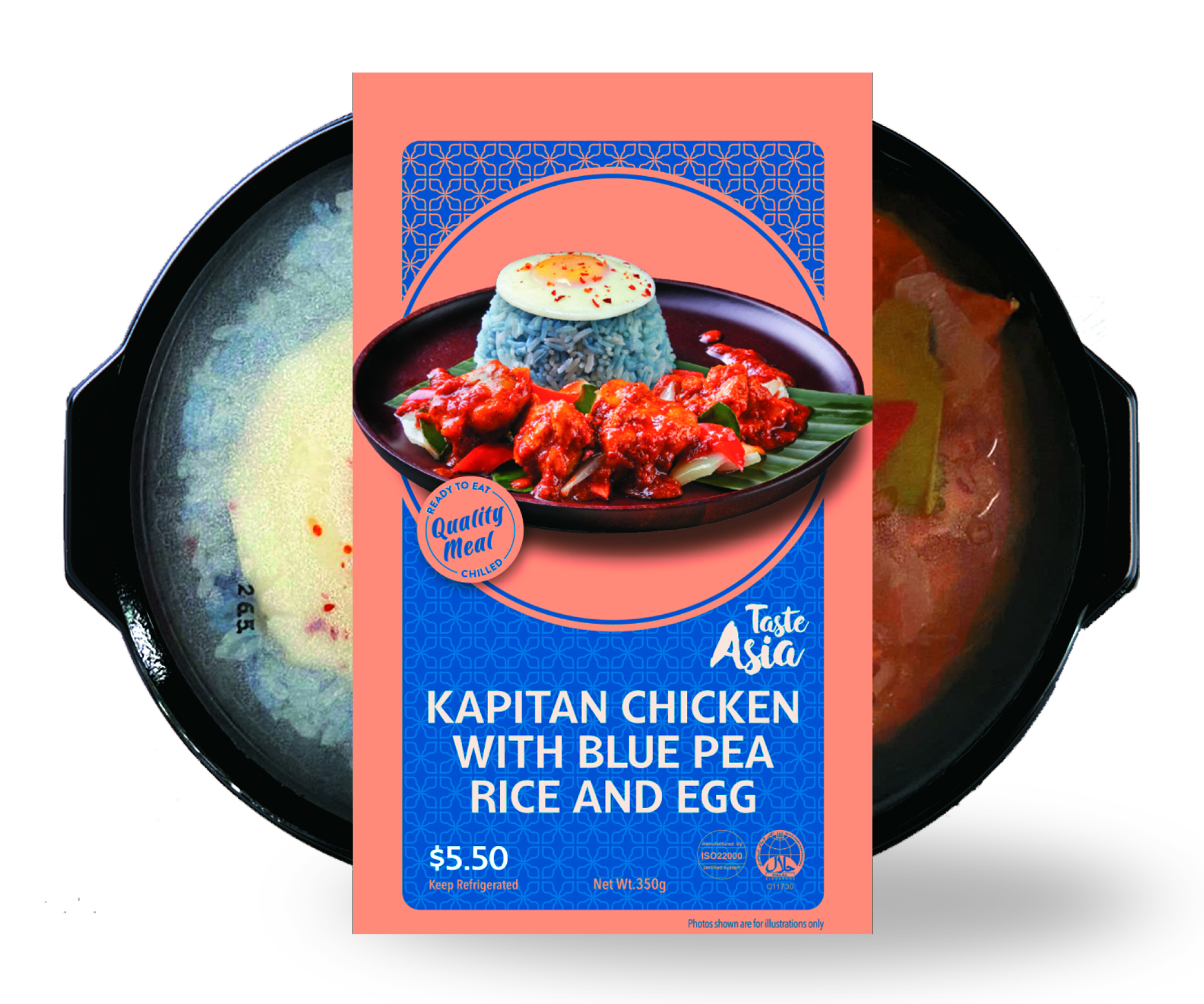 If you're searching for something to excite your tastebuds, look no further than the Taste Asia Kapitan Chicken with Blue Pea Rice.
Priced at $5.50, this dish exemplifies Peranakan flavours in the best way possible, and is a sure hit for curry lovers due to its unique flavours and fragrant blend of Southeast Asian spices.
---
Advertisements

---
And because we're Asians and can't go without rice, there's also a beautiful portion of blue pea rice made with butterfly pea flowers, as well as tasty coconut milk and pandan leaves on the side.
Taste Asia Assam Fish with Jasmine Rice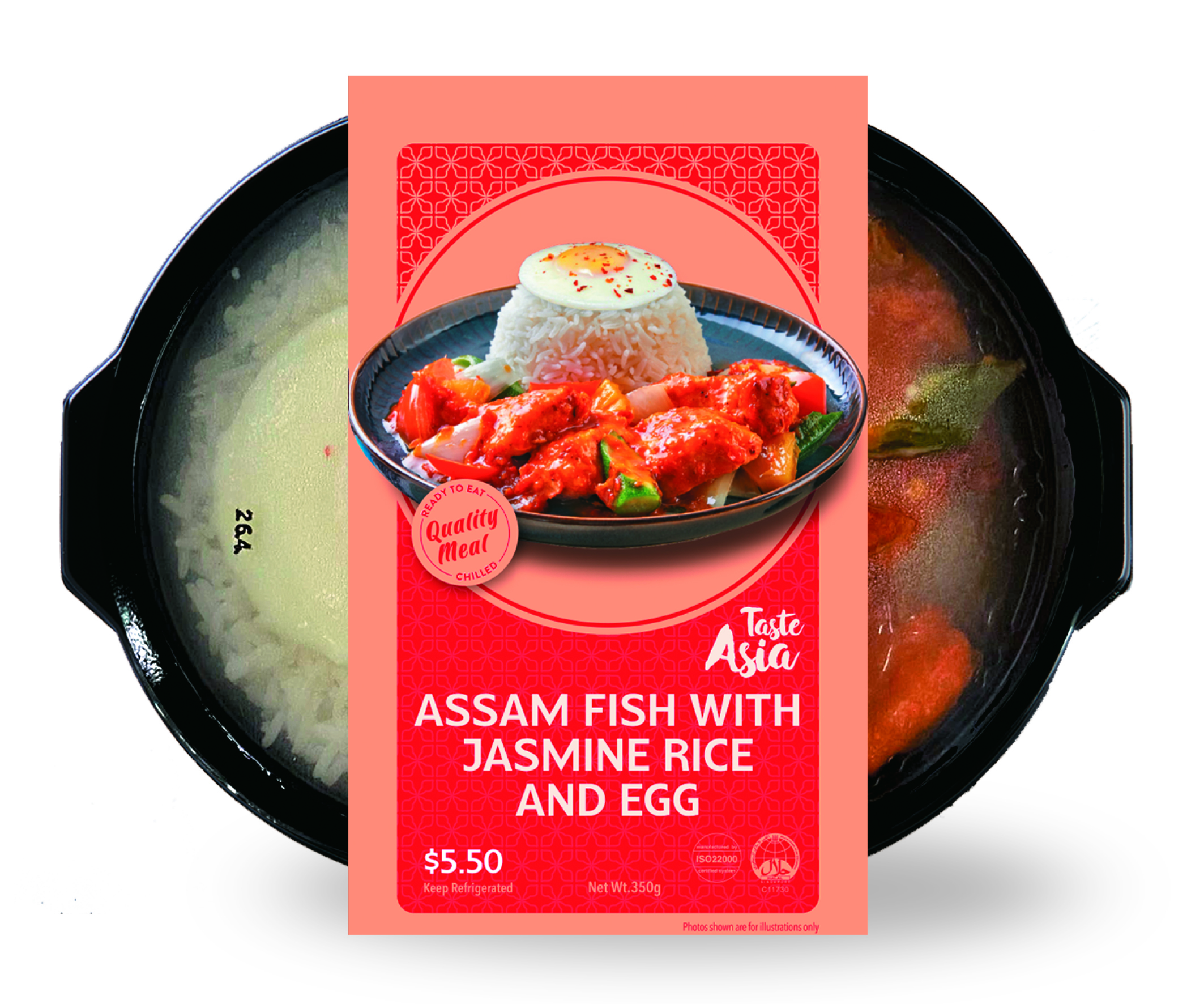 On the other hand, if you're feeling a little fishy, there's something for you as well.
Also for $5.50, you'll be able to enjoy Taste Asia Assam Fish with Jasmine Rice, which includes tender and juicy fried fish pieces, as well as tomatoes and ladies' fingers (okra).
Of course, there's also everyone's favourite spicy and sour Assam gravy to go along with the dish!
---
Advertisements

---
7-Eleven Dim Sum Menu
While many of us will only think about getting dim sum when we're at a fancy Hong Kong eatery for brunch, you won't have to do that anymore.
With the introduction of 7-Eleven's brand new dim sum menu, having dim sum has never been more convenient. You really just need a microwave to enjoy these delights.
Additionally, with the large variety of favourite products that we usually see in dim sum menus coming from SMH Food Enterprise, a trusted local heritage brand founded back in 1961, there's every reason to try these delights.
Sing Mui Heng (SMH) Har Kao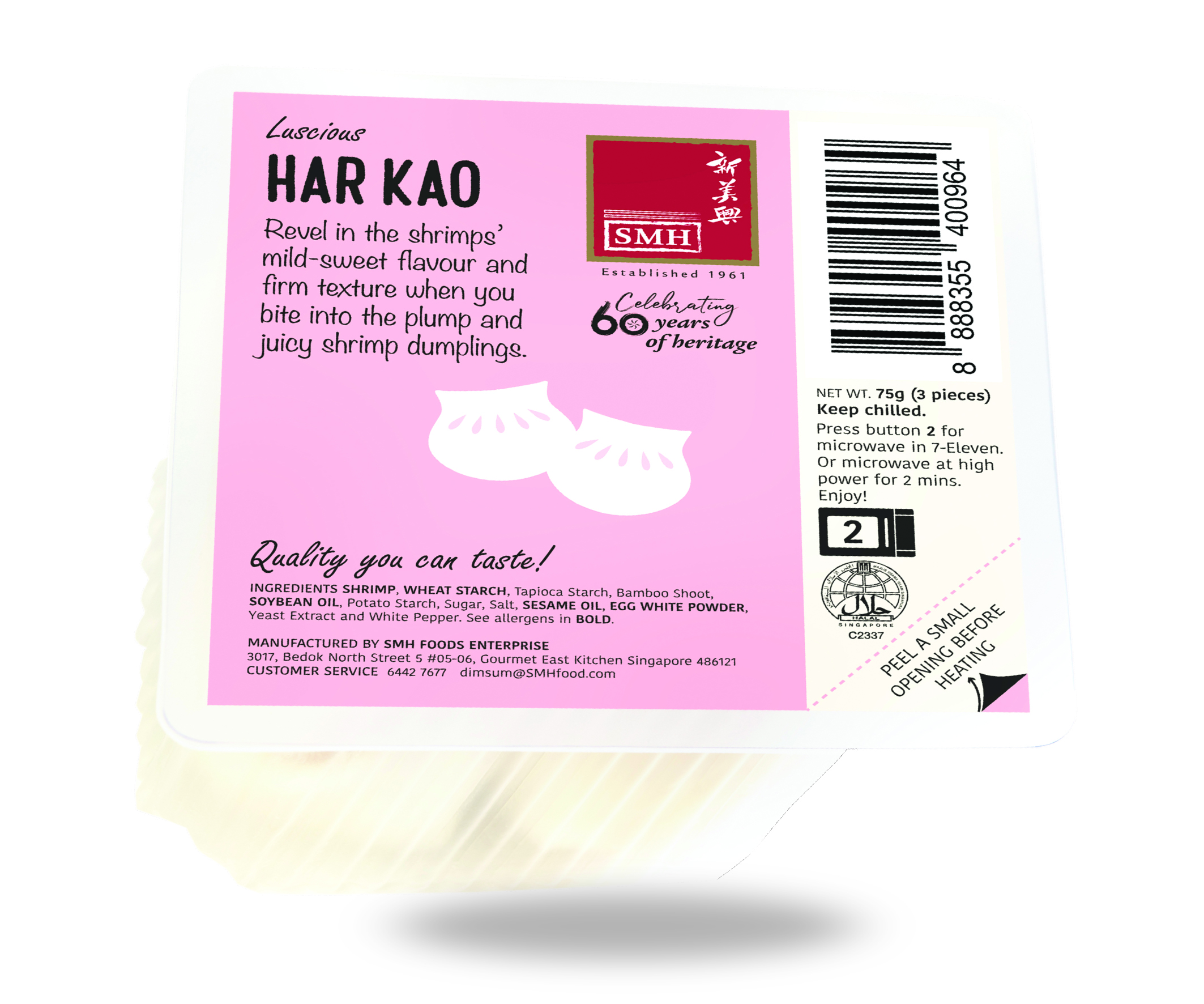 If you don't like har kao, we can't be friends.
For just $2.90, grab a pack of Sing Mui Heng (SMH) Har Kao, which is a type of prawn dumpling wrapped with a translucent wrapper. There are three har kao in each dumpling, so you can share it with your dim sum kaki too!
And if you're craving another similar dish, you can get a pack of three SMH Seafood Siew Mai at the same price as well. Both products are made with quality shrimp, so that's another reason why you should definitely try these small yet scrumptious delights.
SMH Purple Rice Glutinous Rice
---
Advertisements

---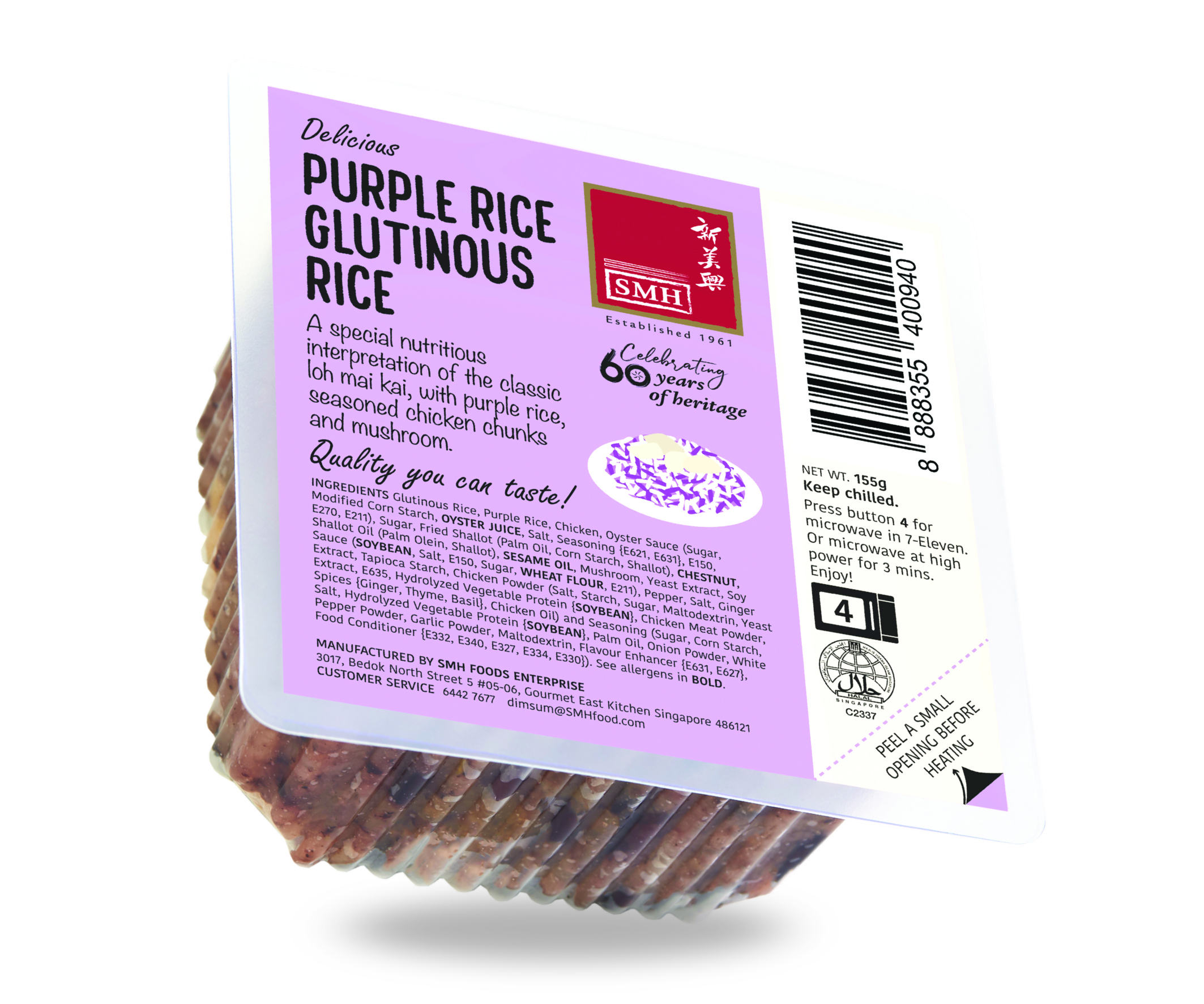 And if you'd rather have rice for your early morning dim sum run, you can get the SMH Purple Rice Glutinous Rice ($2.50), which is a twist on the traditional loh mai kai (glutinous rice with chicken).
Made from wholesome purple rice, it's a great choice for sure to ensure that you're getting your nutrients early in the morning!
Join our Telegram channel for more entertaining and informative articles at https://t.me/goodyfeedsg or download the Goody Feed app here: https://goodyfeed.com/app/ 
Alternatively, if you're craving some other kind of rice instead, why not try the SMH Lotus Leaf Rice? Priced at $2.50, the iconic dish includes chicken pieces, mushrooms and seasoned glutinous rice, all stuffed in fragrant lotus leaves.
Fresh Coconut Juice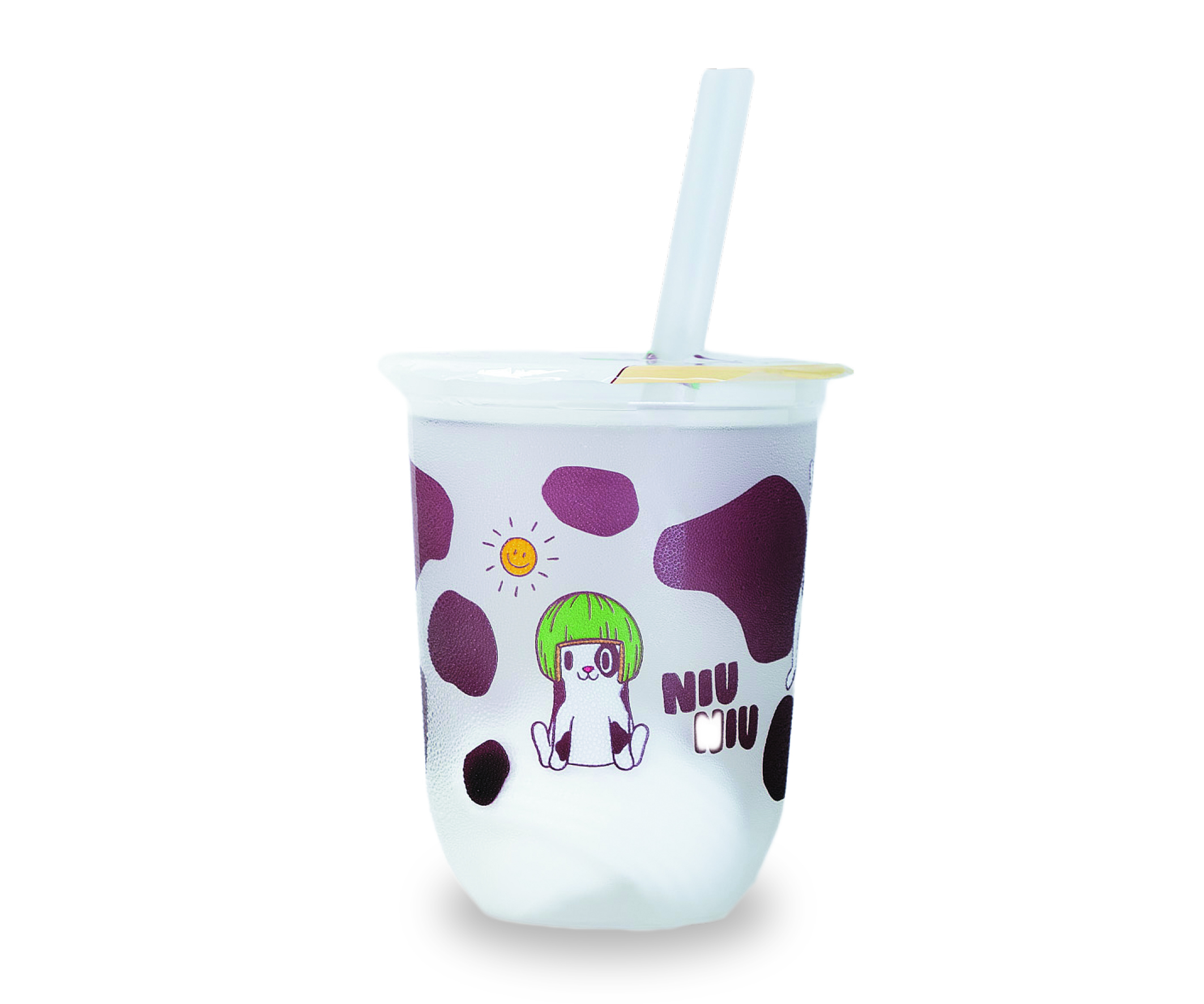 While coconut beverage chains such as Mr. Coconut have been the latest craze in Singapore, it's pretty much impossible to find a coconut beverage store that operates around the clock.
Don't fret though, because you can now get coconut juice at 7-Eleven, anytime you want! For $4.70 a cup, it's certainly the best drink to cool down in Singapore's hot and humid weather.
With no added sugar or preservatives, this natural 100% coconut juice from Thailand is also perfect for those of us watching our weight or sugar intake!
However, do note that, unlike all the new menu items, 7-Eleven's Fresh Coconut Juice is not halal-certified!
If you're already bookmarking what dishes you want to try the next time you head down to 7-Eleven, you can do so even now, because they've already stocked up on these items.
Read Also:
Featured Image: 7-Eleven

Your parents are wrong: MSG (Monosodium Glutamate) is good for you (sort of). Here's the truth:
Read Also: