---
Advertisements

---
Last Updated on 2022-09-28 , 1:57 pm
While I'm sure most Singaporeans who grew up watching local television know of the 7 Princesses of Mediacorp and 8 Dukes of Caldecott Hill, there's no doubt that it's been some time since Mediacorp has promoted its promising artistes in groups like these.
But it seems like even though the era of the 8 Dukes of Caldecott Hill that we know and love has ended, the concept hasn't.
With new faces entering the industry every year, it's clear that the pool of potential in the local entertainment industry is still going strong after all these years.
In particular, a group of eight male actors under the age of 30 have been gathered by Lianhe Zaobao to form the "second generation" of the 8 Dukes, with the eight shortlisted actors being Ricky Koh, Ayden Sng, Zhang Zetong, Benjamin Tan, Edwin Goh, Zong Zijie, Herman Keh and Tyler Ten.
And before you go "Huh, who are they?", here's what a panel of judges involved in the local media industry have to say about their abilities and potential in the local entertainment scene.
The panel includes:
Li Miaoyin, Zaobao Entertainment Journalist
Canter Chia, Veteran director and producer
"E", who has been active in the behind-the-scenes action in the media for over a decade
"G", an individual who is familiar with these actors and is able to provide opinions that come from a younger person's perspective
Ricky Koh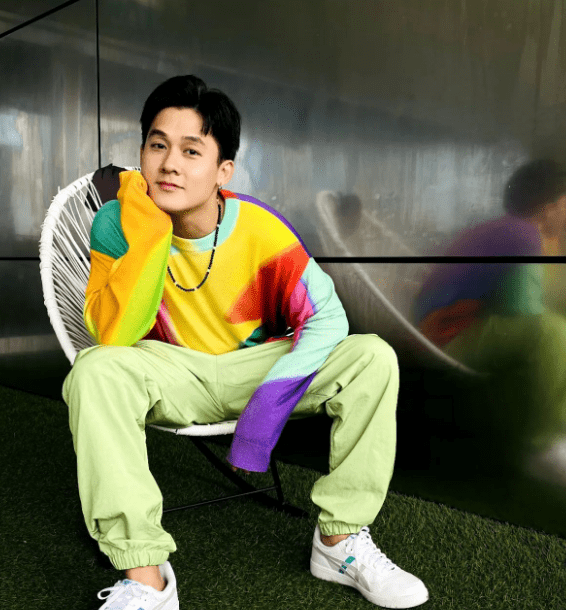 For those who've been tuning into Channel 8 dramas lately, you might recognise Ricky Koh from Your World in Mine, the hit 9pm drama that saw Koh act as Tiancai, a boy with an intellectual disability.
After working with Koh for programmes such as CTRL, Chia praised the 29-year-old actor by saying that Koh is the best at acting amongst the young generation of actors despite not being extremely fluent in Chinese.
He added that Koh, who joined Mediacorp in 2016, knows how to analyse and portray a character well, and has his own ideas and as well.
However, he touched on Koh's lack of ability to perform in interviews, but also acknowledged that acting is still the most important skill to have for an actor. He also said that Koh's height and build might pose a limit to the type of roles that he is able to take on.
On the other hand, Chia also said that the media has overhyped Koh's role as Tiancai, and added that portraying a character well is what's expected of an actor.
As for E, they compared Koh's experience to that of fellow Mediacorp artiste Chantelle Ng, saying that both of them acted in many shows without attracting much of the audience's attraction, but shot to fame after one role.
Although actors being able to take on good roles is partially due to good luck, E also said that being able to embody their characters well is still dependent on the actors' hard work and acting skills.
E then mentioned that Koh's biggest challenge will be to maintain his current momentum and improve his acting skills and speech. If not, he might end up back at where he started.
Li also commended Koh's acting in Your World in Mind, but touched on how being able to play an ordinary character well after taking on such a well-liked role would be the key to proving his acting skills.
Apart from his works, G brought up the fact that Koh will have to exhibit some personal charisma, for there would be nothing much for the public to discuss or be engaged with apart from his works, which could lead to a dip in popularity.
Gao Xiuhui, who is a Senior Director of Chinese Media Productions in Mediacorp, also told Zaobao that actors must have a clear understanding of the character and a real emotional attachment to them in order for the audience to "see" the character and not the actor himself.
She added that when Koh acted as Tiancai, Koh completely immersed himself in the role, leaving no trace of Koh himself in the role at all, and that that such a sincere performance from Koh was why his character ended up being such a hit.
Ayden Sng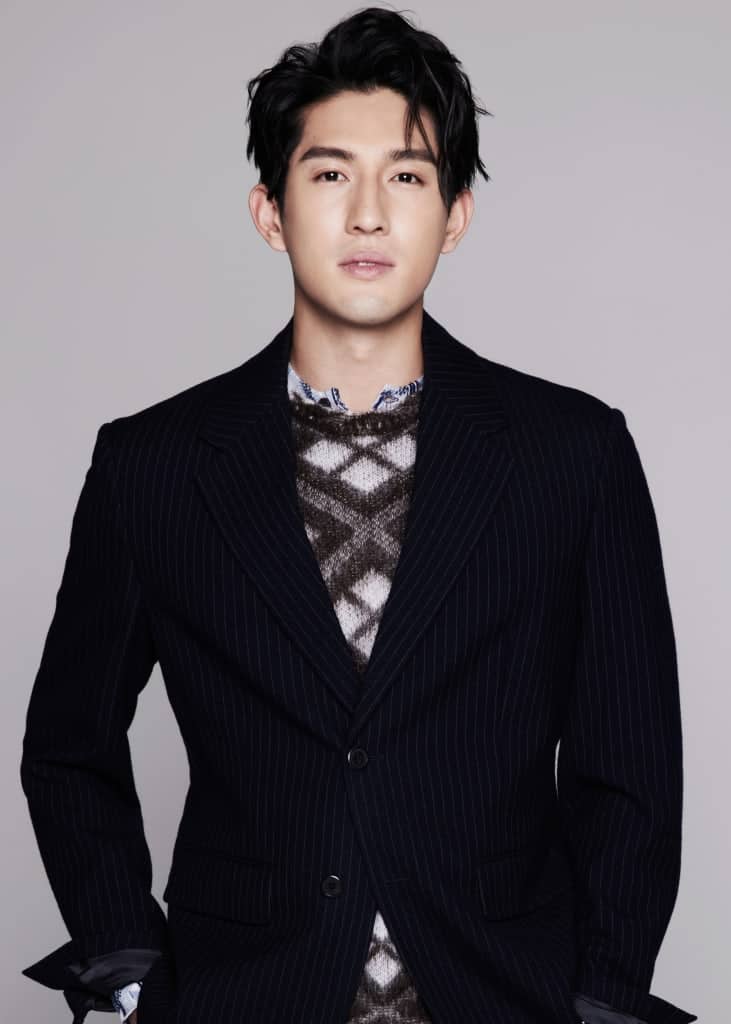 A Duke University alumnus, 29-year-old Ayden Sng's first experience as a male lead in a drama was in Loving You, which turned out to be well-liked by the public. However, his performance in The Unbreakable Bond ended up being controversial amongst the audience.
G expressed that Sng is both tall and handsome, and that he meets the basic requirements that an actor in a lead role should have.
---
Advertisements

---
According to G, Sng's acting skills are not bad as well; his pronunciation and speech skills are better than others in the industry. He is also generally well-liked by audience members of all ages, and has the courage to speak up for what he believes in as well.
With regards to speaking up for the causes he believes in, G added that Sng's thought processes are clear when he expresses himself, and that even though there is some controversy surrounding him, it is still better than being "transparent" in the industry.
Li also touched on Sng's looks, mentioning that Sng has a form of elegance to his looks, which works to both his advantage and disadvantage. Although he may suit roles such as a top student or prince charming, he may struggle when taking on more down-to-earth roles due to his appearance.
As for his acting skills, she believes that he still can work on them more.
E echoed similar sentiments with regards to Sng's looks, saying that he is the most star-like rookie that the local entertainment has seen in recent years. Along with his roles, he has also managed to snag some ambassadorships as well, which is a testament to his abilities and luck.
However, E also noted that Sng has yet to become extremely popular, and said that it might be due to the "distance" between him and the audience caused by his looks and aura.
---
Advertisements

---
Prior to officially entering the entertainment industry, Sng also acted in Walk with Me, a drama directed by Chia. Chia mentioned that although Sng has the looks of an actor and pronounces his words well, it does not mean that his Chinese is of high standards.
Chia then compared him to James Lye and recounted his experience of filming with him.
According to Chia, back then, Lye "did not really know" what he was saying (VR Man vibes, anyone?) during the filming process, but still managed to express the feelings that Chia was looking for when he spoke.
Going back to Sng, Chia concluded by saying that he sees potential in Sng, but believes that he needs more training and has to let go of his self-esteem as well.
Based on his interactions with Sng, Chia said that Sng seemed to have a bit of an ego, which is the "deadliest" thing in the entertainment industry since actors have to be open to criticism.
---
Advertisements

---
Zhang Zetong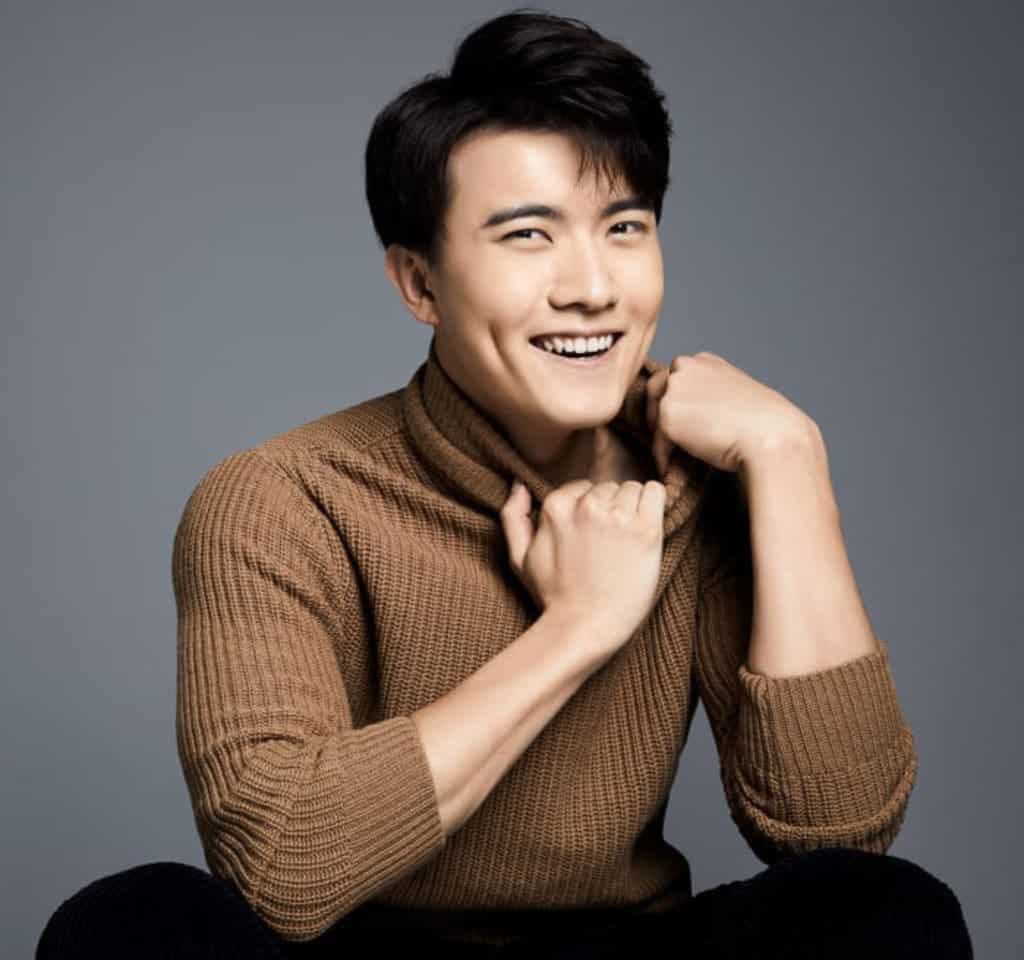 If you watched Star Search back in 2019, Zhang Zetong is probably a familiar face to you.
As the competition's overall winner, the 29-year-old has since taken on many roles and has even won the Best Newcomer award. He was also nominated for the Best Supporting Male Actor award for one of his works.
E commented that Zhang's star-like energy can rival Sng's, but he seems to be on a similar path as Sng too. Despite having many opportunities to prove himself, he has yet to make a big break in the entertainment industry yet.
However, as compared to Sng's aura, E also believes that family-based audiences may be able to accept Zhang's image more.
Additionally, Zhang still needs to improve his acting skills and seek out roles that suit him better.
As for Chia, he acknowledged Zhang's good command of the Chinese language, his basic skills and ability to express a character's emotions, but pointed out that he has yet to be "promoted" extensively yet in terms of his roles.
He then suggested for Zhang to focus more on his acting skills and expressions, but added that he needs someone to guide him as well.
G, however, felt that Zhang has yet to immerse himself deeply in his roles yet.
---
Advertisements

---
Last but not least, Li mentioned that Zhang's performance is still mediocre for now, but that should improve with time as he gains more life experience.
Benjamin Tan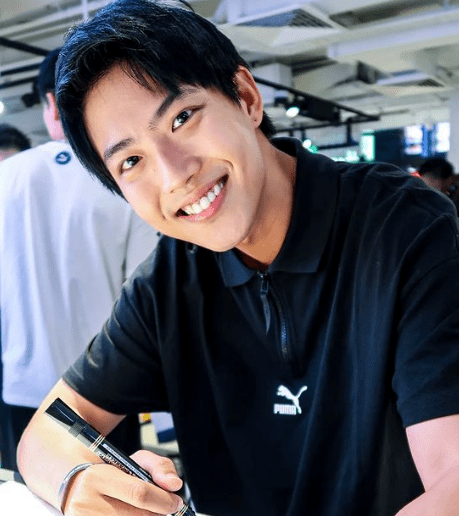 After his Chinese acting debut in My Guardian Angels, Benjamin Tan has been pegged as the boy-next-door and a loveable character that sometimes appears as silly.
However, the panel also pointed out that Tan, 29, has yet to make a breakthrough yet despite taking on other types of roles over the past few years.
Despite the popularity of My Guardian Angels, E said that the audience might not have a deep impression of him due to the lack of acting opportunities after the show concluded.
G also expressed similar thoughts, saying that Tan's "average" appearance and skills, along with his lack of individuality, might not make audiences remember him that well.
Chia, who watched Tan's interview clips in the past, also mentioned that Tan failed to impress or attract him at first sight.
Edwin Goh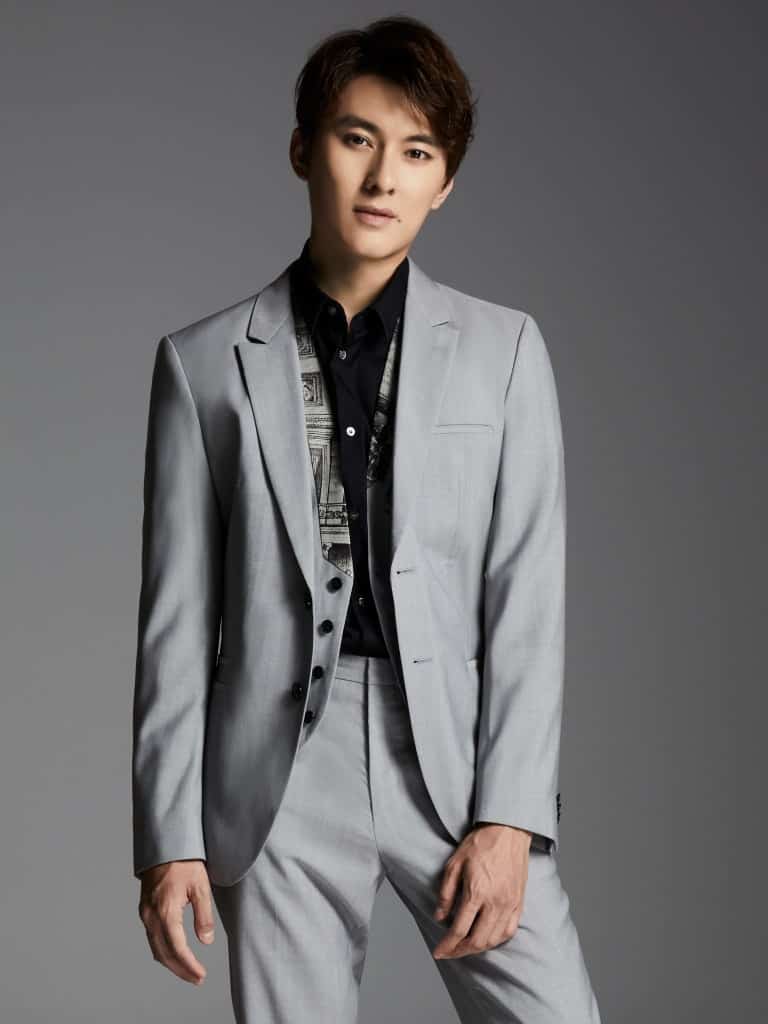 As the most experienced actor on this list, audiences may be familiar with Goh's role in Fighting Spiders, a Channel 5 drama which he acted in when he was just 15 years old.
Chia shared that the most important skill an actor should have is the ability to carry out dialogue well, and that it is what Goh struggles with the most. According to him, Goh's dialogue comes off as comedic at times, which might be due to his lack of formal training in this area.
As for G, they expressed that Goh, 28, has yet to find his direction and style even after such a long time in the industry and that he lacks star energy as well.
E added that Goh's bilingualism and acting skills are advantages to him, but his childlike face and average height might be detrimental to his career. However, he still might be able to achieve a breakthrough if he gets to take on "good" roles.
As for Li, she said that she is a fan of Goh's performances but agreed that he needs to be more relaxed and natural when speaking in front of the camera.
Zong Zijie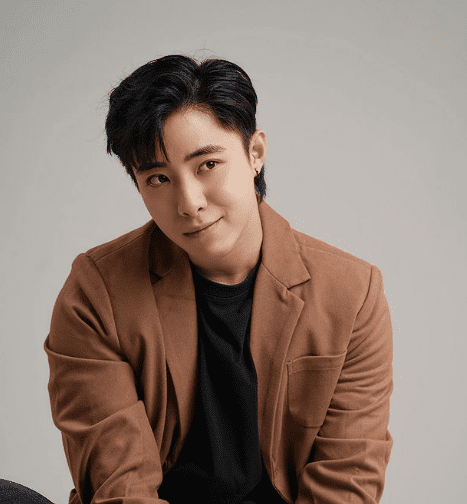 Zong Zijie, who is originally from Shandong, China, is currently an artiste under NoonTalk Media and has been acting in various Mediacorp shows as well.
According to G, Zong's muscular build is part of his appeal, but the lack of relevant dramas such as action shows has rendered his muscles "useless" for now. In addition to that, his childlike appearance has also limited the type of roles that the 26-year-old actor can take on.
Chia, who first interacted with Zong back in 2013, said that although he does not dislike his skills, he has not been improving quick enough and that his Chinese standard is not good enough to set him apart either; his attempts to speak in a more "local" tone have also come off as unnatural.
On the flip side, E praised Zong's language and acting skills but said that he may not seem as "family-friendly" to the audience due to his "rebellious" appearance.
As for Li, who interviewed Zong in the past, she spoke highly of his language skills and his liveliness. She added that he has improved in embodying his character's emotions in recent roles, but can make his lines come off as more lifelike.
Herman Keh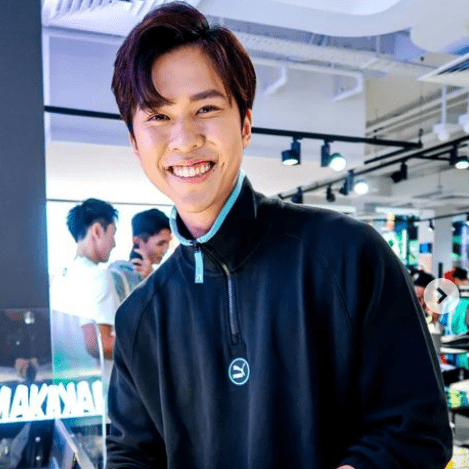 As the "oddball" out of the top three in Star Search, E expressed that audiences either enjoy Keh's acting or dislike it due to his exaggerated performances.
E also added that with the large number of newbies that Mediacorp signed after Star Search in 2019, the newcomers have also had fewer opportunities to showcase their abilities and allow audiences to have an impression of them.
Both G and Li brought up Keh's pronunciation, saying that it often comes off as unclear whenever he recites his lines and that it makes it difficult for the audience to understand what he is saying.
They also talked about how he may not come off as "mature enough" and that his face is more suited for comedies, limiting the type of roles that he can do well in.
However, Chia expressed that Keh, 26, should not incline towards a future in comedy due to the difficulty that comes with portraying comedic roles well.
Additionally, it would be hard for him to get such roles unless a director wants to specifically train him, but the possibility of that happening seems extremely low as well.
Join our Telegram channel for more entertaining and informative articles at https://t.me/goodyfeedsg or download the Goody Feed app here: https://goodyfeed.com/app/
Tyler Ten
After being one of the more "uptight" contestants in Star Search 2019, 26-year-old Ten went quiet in the industry for a while before taking on roles in dramas such as In Safe Hands and When Duty Calls 2.
Both Li and E described him as "tall and mighty", with the former pointing out that his acting skills are still quite stiff for now despite his star-like quality.
G expressed similar sentiments as Li, and added that Ten came off as somewhat unconfident during interviews. However, with an improvement in his Chinese standards, he should be more confident in expressing his views.
As for Chia, he praised Ten's height and how he has "no age limit" when it comes to his appearance. According to Chia, Ten has a youthful yet mature look to him, making him a more versatile actor.
Chia added that Ten's Chinese is "not too bad", but that he struggles when he has to engage in dialogue.
Featured Image: Mediacorp + Instagram (@rickiekrq, @bentanzx, @zijiee, @iamhermankeh, @tylertennn)

Fresh grads, you don't need any experience to earn up to $4,200 with this "secret":
Read Also: