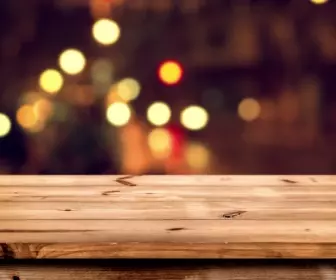 I'm not sure about you, but chicken wings are one of my biggest weaknesses and it never hurts to have 5 (or even 10) at a go. For more ardent chicken wing lovers, this bite-sized treat has earned a special place in their hearts – whether it is the barbecue slathered bites, Korean-inspired mid wings to the slightly charred nibbles at hawker centers – we love them all.
We understand that since these delicious treats are also ladened with calories, we decided to narrow down the best chicken wings in Singapore so that your calories will not go to waste. You can read on and thank us later.
---
Yan Fried Bee Hoon
We all love fried chicken wings from Fried Bee Hoon stalls as they are almost always fried to perfection and goes best with a piping hot plate of bee hoon. Their wings shot to fame after a picture of Minister Lee Hsien Loong queueing for it went viral, and we are not even surprised why a Prime Minister would queue for them – given their crusty skins that are adorned with a delicious prawn paste batter which makes it hard to resist.
---
Advertisements

---
#01-09, 85 Redhill Ln Singapore 150085 Opening Hours: Tues to Sun: 3pm – 10pm Closed on Monday
---
Lola's Cafe
Every cafe hopper would be well-acquainted with the Fried Honey Wings from Lola's Cafe – drumlets evenly crusted with crispy batter before drizzling them with sweet honey sauce and paprika flakes. Trust me, you'll find yourself scraping every bit of honey off the plates after taking your first bite.
5 Simon Rd Singapore 545893 Opening Hours: Tues to Thurs, Sun: 10am – 11:30pm Fri to Sat: 10am – 12am Closed on Monday
---
Kko Kko Nara Korean Restaurant
How can we miss out on Korean chicken wings? Open till 3am daily, Kko Kko Nara Korean Restaurant prides themselves in preparing chicken wings that are available in Original/Soy/Garlic/Spicy flavours. Don't forget to order up some Soju to go along with them!
---
Advertisements

---
68 Tanjong Pagar Road Singapore 088489 Mon to Sat: 11am – 3pm, 6pm – 3am Sun: 6pm – 1am
---
Chong Pang Market
Other than Chong Pang Market, you can also find these addictive and delectable Barbecue Chicken Wings at Chomp Chomp Food Centre, Boon Lay Food Centre and other hawker centres across the island. The owner takes pride in grilling each and every wing with the right consistencies so that the skin becomes crisp and the meat drips with juice.
104 Yishun Ring Rd Singapore 760104
---
Hooters
Other than their skimpily clad waitresses, their world-famous fried chicken wings also caught our attention. Here, you can choose from 5 secret sauces to go with their well-season chicken bites that are perfect as bar snacks! There is nothing more gratifying than stripping the flesh off the chicken bones here.
3D River Valley Rd, 01-03, Singapore 179023 Mon to Thurs, Sun: 11am – 12am Fri to Sat: 11am – 2am
---
Punggol Nasi Lemak
Other than their Nasi Lemak, many people also flock to Punggol Nasi Lemak for their fried chicken wings that are possibly one of the best – though their consistencies are sometimes questionable. Their wings are nicely battered and exudes a fragrant crunch with each bite.
965 Upper Serangoon Rd Ponggol Nasi Lemak Centre Singapore 534721 Opening Hours: Sun to Wed: 6pm – 2:30am Closed on Thursdays
---
Spruce at Fire Station
One of the highlights of this dish would definitely be the sauce that came accompanied at the side so that you can enjoy the wings at your discretion without the fear of them becoming soggy. Their hot sauce are not too intimidating too so even non-spicy eaters can give this a go!
---
Advertisements

---
260 Upper Bukit Timah Road, #01-01 Singapore 588190
Opening Hours: Tuesday to Thursday: 11.30am – 12.30am Friday: 11.30am – 1.00am Saturday: 9.00am – 1.00am Sunday & PH: 9.00am – 12.30am
Closed on Mondays except on PH
---
Two Wings
Crowned as the best chicken wings in town, Two Wings uses fresh large chicken wings and specially curated marinates before deep-frying them to a beautiful golden brown. The succulent wings are best eaten plain or you can also dip them into their chilli sauce!
Timbre+.  73A Ayer Rajah Crescent, , JTC LaunchPad @ one-north, 139957