---
Advertisements

---
Last Updated on 2023-03-11 , 2:45 pm
The main point of going for a staycation is because you need a vacation BADLY, but you don't have the resources to throw yourself into a grand holiday.
But isn't it boring to check out your own country while you're on a staycation? Thankfully, JB is just across the border, and staying in a hotel in JB isn't too bad either right? It's nearby, cheap and thrilling too.
And it's considered overseas, right?
So here are some JB hotels that you can have a wonderful time in!
Renaissance Hotel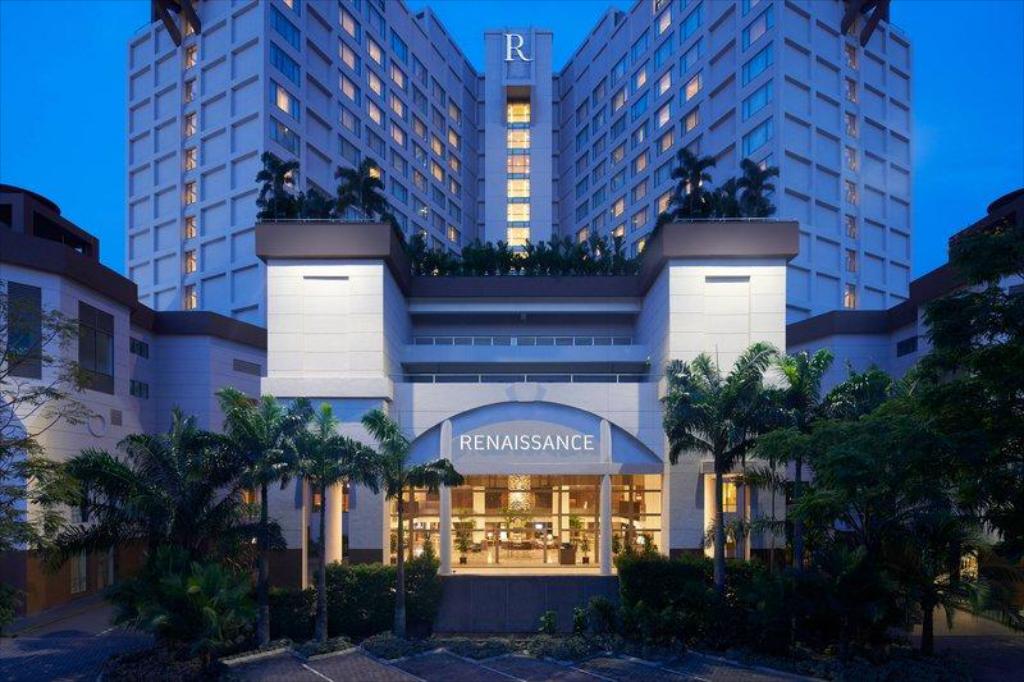 Renaissance is at #4 on the hotel ratings in JB on TripAdvisor, and that speaks volumes on the service and hospitality. It's got modern designs and an amazing dim sum menu. Siew mais, here we come!
From $117 per night
Address: 11, Bandar Baru Permas Jaya 2, 11, 2, Jalan Permas 9/12, Bandar Baru Permas Jaya, 81750 Johor Bahru, Johor, Malaysia Phone: +60 7-381 3333
---
Why the Ridout Road Colonial Houses Saga is Actually NOT a Saga:
---
Hotel Jen Puteri Harbour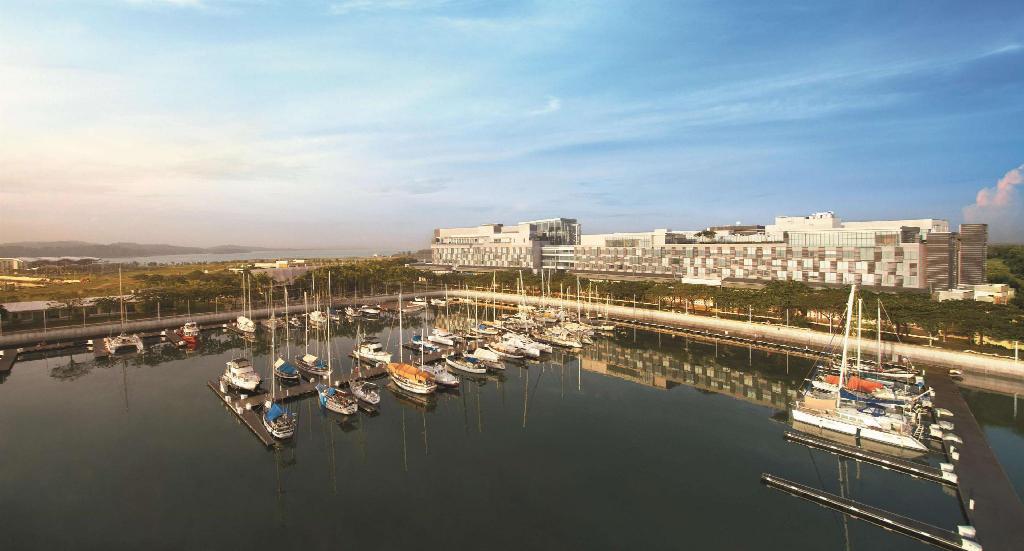 Imagine taking a few days off to relax in this hotel in JB that serves one of the best breakfast buffets in JB. You're also literally a stone's throw away from the rest of Puteri Harbour. Now that's something to think about.
From $137 per night
Address: Persiaran Puteri Selatan, 79100 Nusajaya, Johor, Malaysia Phone: +60 7-560 8888
Thistle Hotel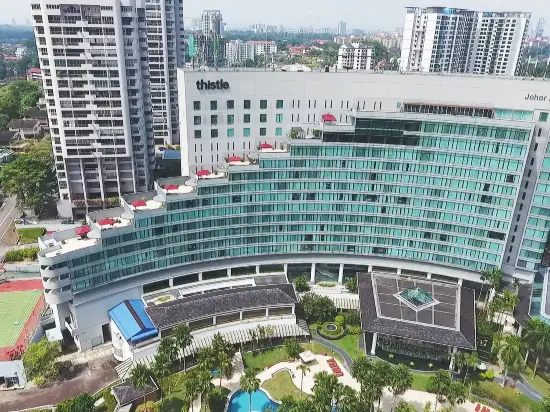 Imagine waking up in the morning to the view of the JB waters and clock tower. The City Centre's just five minutes away if you drive. Have a late night at the Oasis Restaurant and end it with a round of drinks with your buddies!
From $84 per night
Address: Jalan Sungai Chat, 80100 Johor, Malaysia Phone: +60 7-222 9234
---
Advertisements

---
DoubleTree by Hilton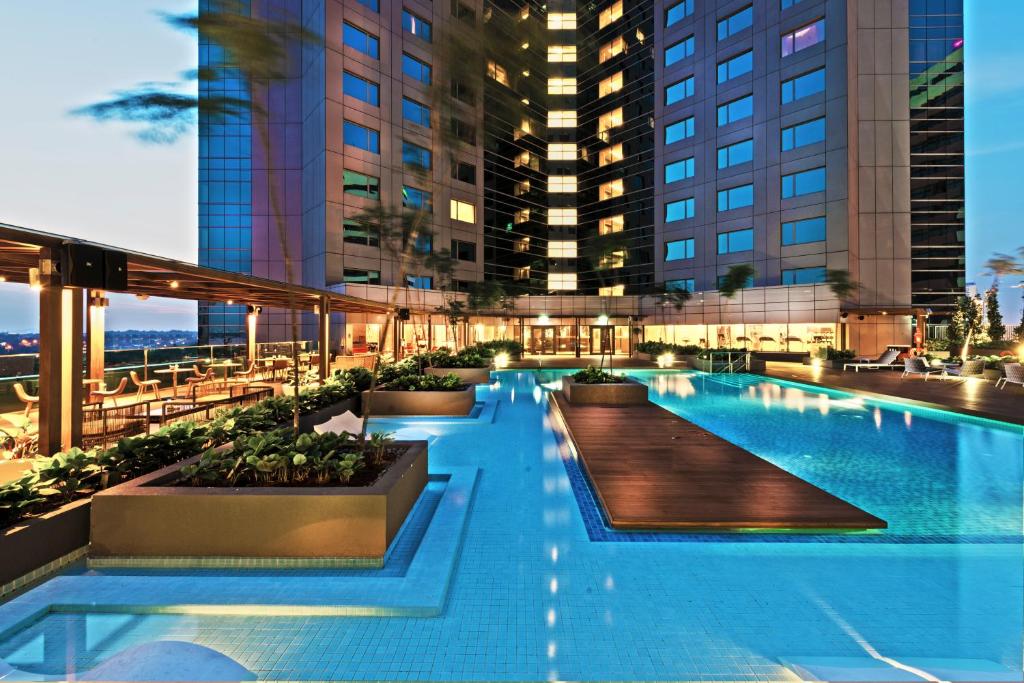 This place is #2 on TripAdvisor, and here's why: it's a hotel in JB that's pretty much good at EVERYTHING. Food, a decent pool, and fantastic rooms await its visitors. Take a bite into their delicious chocolate chip cookies while you wait to get checked in. Their pride and joy is their Italian restaurant – Tosca.
From $135 per night
Address: Menara Landmark, 12, Jalan Ngee Heng, 80000 Johor Bahru, Johor, Malaysia Phone: +60 7-268 6868
KSL Apartments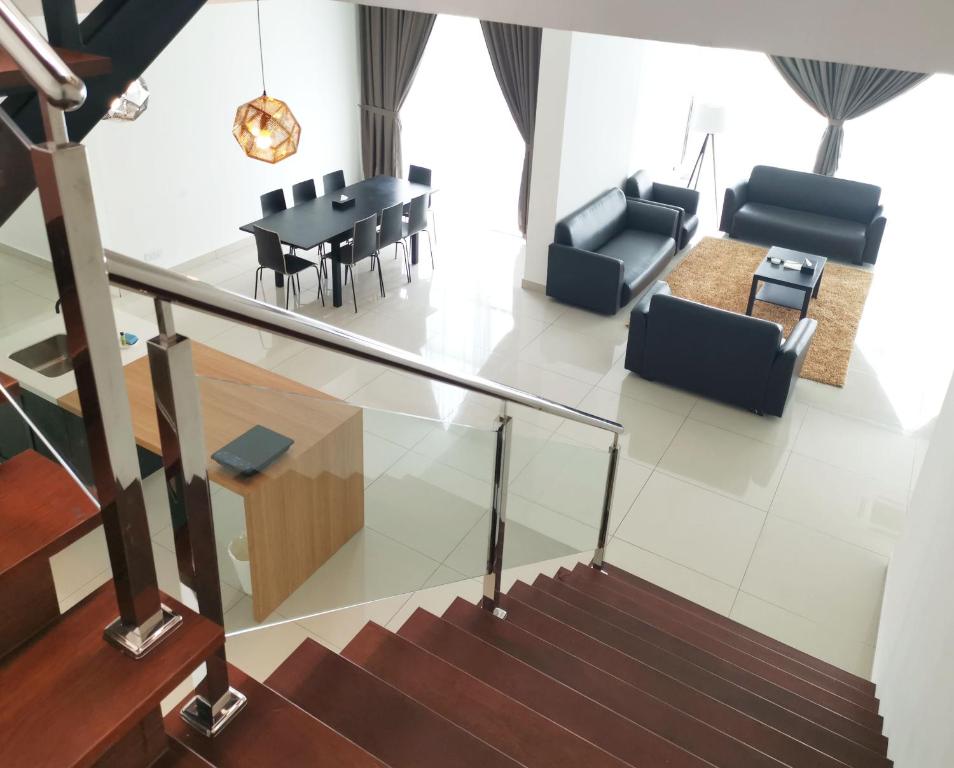 Why go for a room when you can have an entire apartment to yourself, and a shopping mall that's stuck next to your apartment? Watch a movie at KSL City Mall and browse through the shops. Get a gel manicure done and head over the Twilight Lounge and Bar to wrap up your night. (Do note that we're referring to the apartments and not the hotel -there's a KSL hotel next to the apartments, too, but that's just not as impressive.)
From $89 per night
Address: 32, Jalan Seladang, Taman Abad, 80250 Johor Bahru, Johor, Malaysia Phone: +60 7-288 2666
GBW Hotel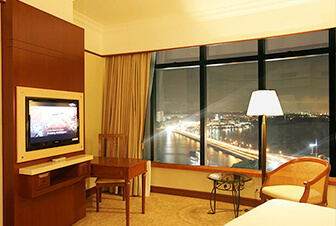 The rooms here are nice and spacious, and it's just minutes away from JB Central. The hotel also gives free shuttle service to its guests so you're covered on your transport costs too!
From $71 per night
Address: 9, Jalan Bukit Meldrum, Tanjung Puteri, 80300 Johor Bahru, Johor, Malaysia Phone: +60 7-221 6666
LEGOLAND Hotel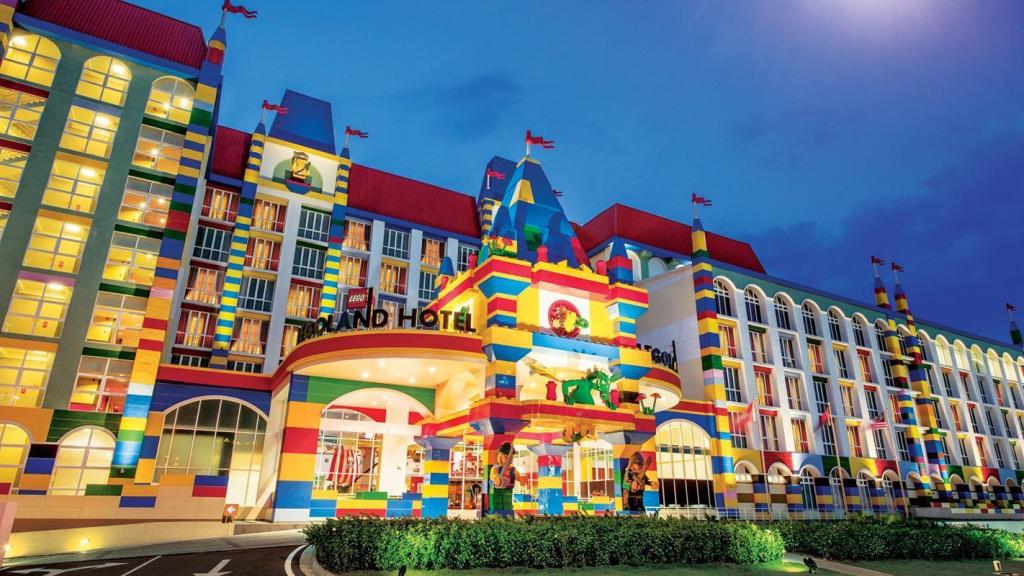 This hotel might cost more than the other hotels in JB, but it's just what you need if you want a fun-filled day at LEGOLAND. Imagine walking, talking and even drinking out of Lego-featured drinking cups! Every cent spent here is value for money. This JB staycation is definitely going to be worth it!
From $210 per night
Address: 7, Jalan Legoland, Medini, 79100 Nusajaya, Johor, Malaysia Phone: +60 7-597 8888
Do you prefer JB hotels that are cheaper? Here are a few!
I Am Jazz Boutique Hotel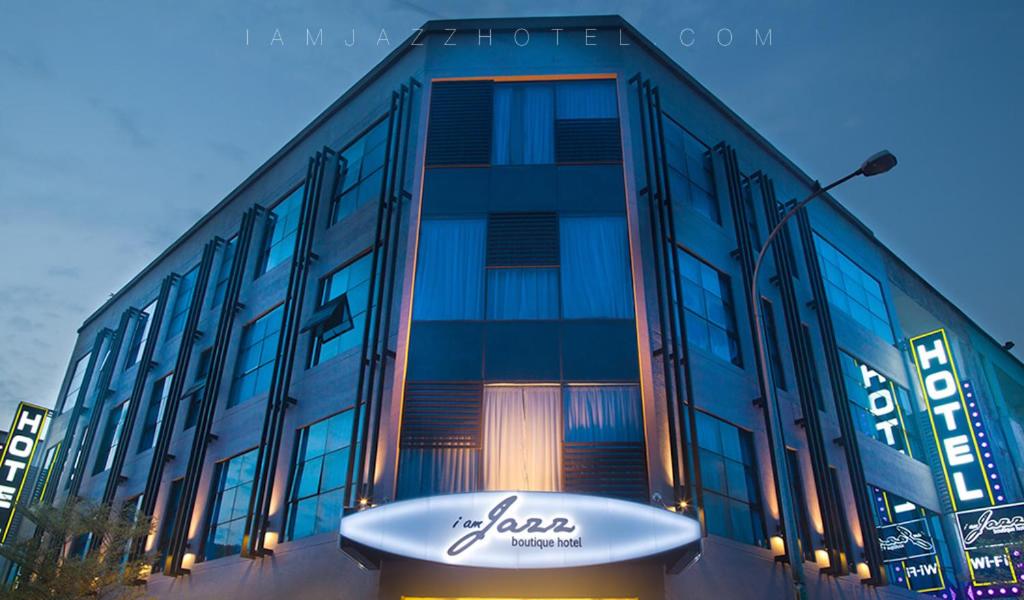 A spanking new hotel that's just waiting to please you. What you get is cozy rooms that are designed with jazzy features – just look at their waiting area! And it's yet another strategically placed hotel that's near the customs area (i.e. target Singaporean "tourists") with a pretty affordable price tag.
---
Advertisements

---
From $36 per night
Address: bandar baru, 122 & 124, Jalan Permas 10, Permas Jaya, 81750 johor bahru, Johor, Malaysia Phone: +60 7-387 3873
Zoom In Boutique Hotel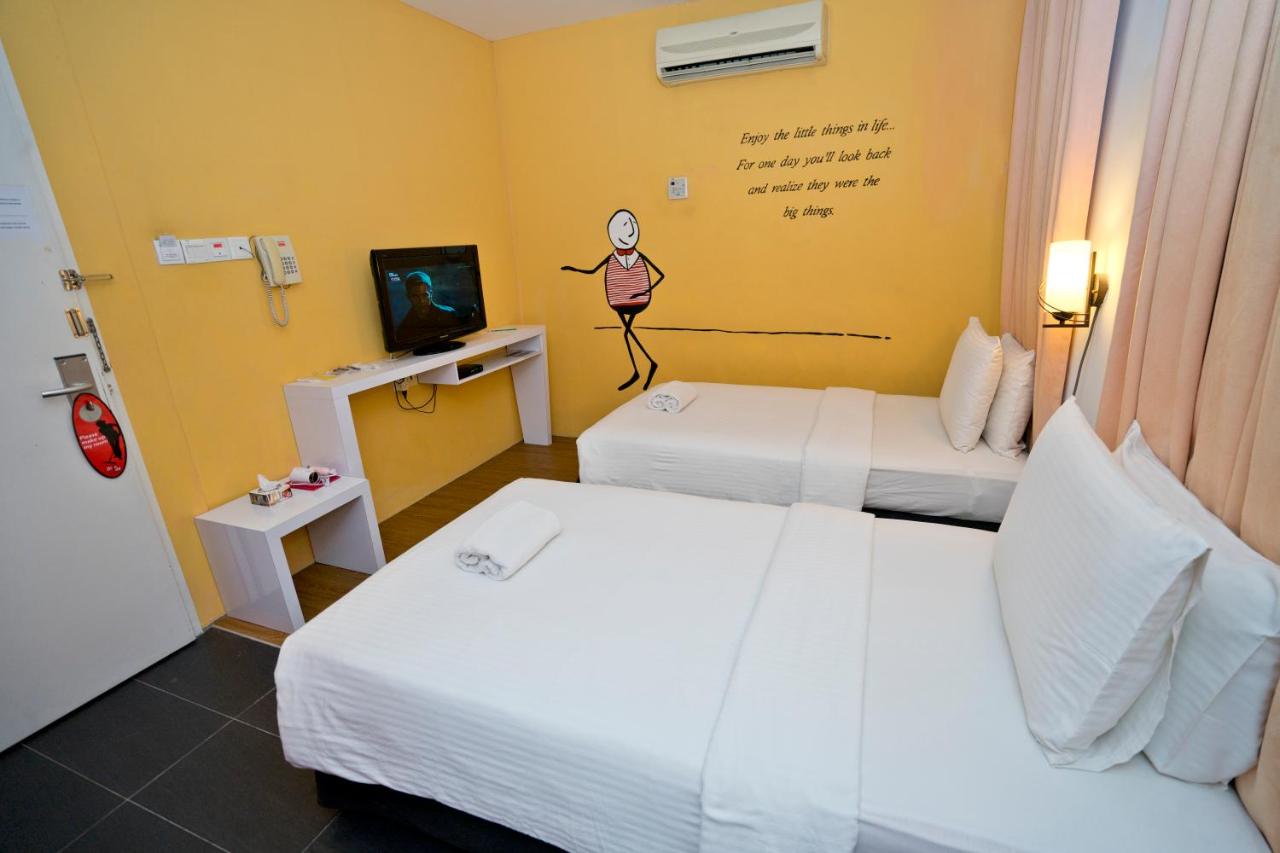 If you're looking for a place to clear your mind and reconnect with yourself, look no further. Soak your tired muscles in the comfy bed with deliciously soft linen.
From $37 per night
Address: Jalan Bertingkat Skudai, Johor Bahru, Johor, Malaysia Phone: +60 7-237 9323