---
Advertisements

---
Are you in the market for a new car?
After all, we Singaporeans know how expensive a car can be: if you're still confused over the costs (yeah, cost with a "s") of a car, you'll be enlightened after watching this video that we've done (take note of the last point about the selling price of second hand car):
(Since you're here, subscribe to our YouTube Channel for more informative videos lah)
Still want a new car after knowing how expensive it is? How about the Mazda 3? Or a Honda Vezel? You know, those that you've always booked when you Grab (or in the past Uber)?
Then you're in luck.
Why? Because it's selling at dirt cheap prices (compared to last time lah).
Almost-New Mazda 3/Honda Vezel Cars Now Flooding Used Car Market
According to a report on Straits Times, the cars flooding the market right now are mainly Mazda 3 sedans and Honda Vezels.
These cars are going for cheaper prices, at around $10,000 to $20,000 cheaper compared to new ones. Interestingly enough, sgcarmart (the to-go site for any car buyers in Singapore) even called it an "Uber Firesale with full warranty by Mazda Motors".
And the best part, these cars mostly have less than 50km mileage and are usually about one year old. Which, if you think about it, is the mileage for new cars, as they need to be driven just to transport the car or for test-drive.
Usually, a car would have a mileage of about 20,000km per year.
Why so good?
Remember Lion City Rental and Uber?
They were so eager to expand their inventory they snapped up cars after cars during their glory days in Singapore.
Well, today, Uber is gone. Lion City Rental is selling off their cars at cheap prices and scrapping other vehicles.
So, who's looking for a new car?
I heard the Honda Vezel (the hybrid version) is super fuel-saving.
Angela Lee Retains One Championship Title In Close Fight With Japanese Fighter
If you've been paying attention to the local fight club scene, you'd have heard of her.
She's the ONE women atomweight champion.
And after a tough fight on 18 May, she proved that the car accident that put her out of the ring for a year was a thing of the past.
In the five-bout fight, she was awarded the win by judges in an unanimous decision.
She managed to use her body to get her opponent, Japanese Mei Yamaguchi, into position.
---
Advertisements

---
Even Yamaguchi's kick that knocked Lee onto the ground was unable to get her the win.
Yamaguchi, however, isn't deterred and will be training hard to get stronger and fight for the title again.
Jet Li's Current Condition a Far Cry From His Former Self
Remember our favourite kungfu actor back in the 90s?
He can be considered the godfather of action movies, together with Jackie Chan and Sammo Hung among many others.
But today, he's a far cry from his former self.
Fans of his were shocked to see photos of his appearance now.
---
Advertisements

---
It was revealed that he suffers from hyperthyroidism five years ago at One Foundation's charity dinner in the Chinese capital.
He is also suffering from leg and spinal problems, and had trouble standing for an extended period of time.
Jet Li has been starring in physically demanding roles since his teenage years in the 1970s.
Foreign Domestic Worker Says 'No' To Increase in Pay
Would you say no to additional money?
Yeah, me too.
---
Advertisements

---
But this foreign domestic worker, she told her employees "no" when they wanted to increase her monthly salary to $800.
Facebook user, Kanya Ramesh, took to the FDW in Singapore (working conditions forum) Facebook Group to talk about her helper of 5 and a half years.
She claimed that when her helper first came into their home, she was shocked to see her taking a salary of $400.
She immediately increased her salary to $500.
On 15 May, she told her helper that she will be increasing her salary to $800, but her helper told her "no".
The helper said that she was already receiving too much.
Unfortunately, it wasn't known whether the maid was given the $50 raise anyway.
---
Advertisements

---
PM Lee Had "Warm & Fruitful Meeting" With M'sia New Prime Minister, But No Substantive Issues Discussed
I'll be honest here.
I don't have any interest in politics, but with Malaysia's recent change in government, I find myself stalking their latest news.
To see if the Singapore-KL High-Speed Rail will still proceed.
On 19 May, Singapore's Prime Minister Lee visited Dr Mahathir in his country to send his well-wishes.
Unfortunately, the meeting was simply a courtesy call and there were no substantive discussion on the SG-KL High Speed Rail.
However, he added that Malaysia and Singapore has worked on a lot of projects in the past years, and he hope that they'll continue to do so in the future.
And he thinks that Dr Mahathir thinks the same way.
When asked if Malaysia zero-rating their Goods and Service Tax will make it harder to raise the GST in Singapore, PM Lee noted that the situations in both countries are different.
He said that the government is taking this very seriously and planning in such that needy Singaporeans "will get the right support to live with the new tax".
Ex-Grassroots Volunteer Uses Education Minister Name To Cheat More Than 12 Victims of $1.4M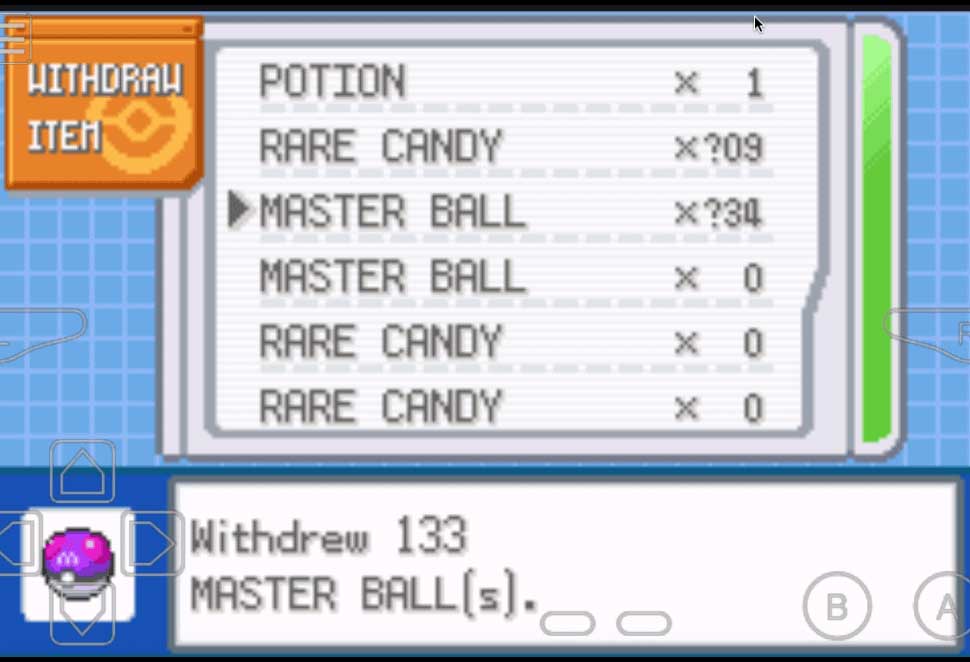 Reichie Chng Teck Kiam, 51, used to volunteer at Kaki Bukit constituency between 2011 and 2015.
He got to know his victims through grassroot activities, and Mr Ong Ye Kyung was an adviser to the constituency during this period.
He told his victims that he is raising money to invest in a legal moneylending business called the Elite Investment & Credit.
The best part? He told them that Mr Ong Ye Kyung and his wife were involved in the business and also the investment scheme.
Plus, he assured the lenders that they'll get lucrative returns of 3-8% per month should they invest.
Two of the victims, Mr Tan Boon Hai and Mr Chua Boon Joon handed over $500,000 and $158,000 respectively
When Chng was unable to pay them back, they got suspicious.
But he forged fake WhatsApp conversations and business agreements to convince them of the scheme.
Other than cheating, he was also charged for money laundering. He frequently "washes" money (that he cheated from other people) by changing them into chips at Marina Bay Sands.
His cheating schemes came to light after Mr Ong lodged a police report last year.
On 19 May, he pleaded guilty to 30 charges and is currently awaiting sentence.
---
Always bored during your commute to and fro work or school? Here's the best solution: download our app for new articles, Facebook videos and YouTube videos that are updated daily…and most importantly, exclusive contents that are only available in our app! It's your perfect companion for your daily commute!

Fresh grads, you don't need any experience to earn up to $4,200 with this "secret":
Read Also: