About two weeks ago, a single Facebook post was shared well over 6K times, and it's not about a Ah Lian hooking Chicken Rice or Wanton Mee with her unique T-shirt.
Instead, it's about a lady who was caught for holding a finished cigarette in a void deck.
In Yishun no less.
Long story cut short, lady walked to void deck to stub out her cigarette after smoking in a legal area, but NEA officer still fined her for holding a "lighted cigarette" in a no-smoking zone (i.e. void deck).
So far, even when the incident has gone viral, NEA has no responded.
And three days ago, it happened again.
Same Incident, Different Area
Meet Facebook user Goh Jaelyn. She's a pretty lady whom you'd love to date for a few lifetimes, and she has red nails. But that's not the point.
The point is, she, just like the Yishunite mentioned earlier, was fined for walking towards a dustbin in a no-smoking area to stub out her cigarette.
Here's her experience:
I'd have loved to summarize her points for you, but given that I'm lazy af she's written pretty well, I'll just paste what she has typed in full:
On 05/11/2018 at about 2.30pm I left my hdb block and walked to the bus stop for my lunch appointment. Usually it takes me about 7 mins to walk from my house to the bus stop.
I smoked while walking to the bus stop via the open space car park and apparently I was being followed by 4 NEA enforcement officers. I was already done with my cigarette before I reached the bus stop and intended to throw the stub in the bin at the bus stop. I did not stub it out per se, but my cigarette had already stopped burning.
Unfortunately for me, the only way to reach the bus stop was via a covered walkway. The moment I set foot in the covered walkway, a man stopped me from behind and said that they are from NEA and I was caught on camera and asked me for my IC. A female officer joined him a few seconds later and I saw her holding a camera. Then another 2 more officers joined them, another male and female. They were all in plain clothes and subsequently took out their ID tag.
I explained myself to them and they said they saw me from awhile ago and followed me all the way. So I asked them if they saw that I was walking under the blazing sun. They said yes they saw me walk via the car park and they understand that I have no intention of committing the offense but they have "no choice but to enforce the law on me". I tried to show them my cigarette stub as it was not burning but they did not bother to even look at it. They said that no matter what, it is a lit cigarette and I should stub it out and throw it in the bin. FYI, all the bins in the area were all under shelter.
I requested to check the camera for the video evidence they claimed they had but they said that they couldn't show me. All they said is I could write in to appeal my case. I wanted to take photo of their ID but they didn't let me do so. When I wanted to take down their names to appeal they refused to let me do so as well. At the end I only managed to take down 2 names ie. Anbarasan A/I Paramesevan & Vellan A/L Nagaraju. The 2 female officers refused to let me take their names at all. Especially the lady with the camera.
No mercy was given and I was slapped with a $200 fine for a first time offense.
National Environment Agency (NEA) I understand that your officers were in their words "just trying to do their job" and I would gladly pay up if I did smoke under the shelter. But I would like to highlight the fact that I DID NOT smoke under shelter and was actually trying to get to the bin at the bus stop to throw my cigarette stub away.
If I did commit the offense, I would gladly pay up. No second words. But in this case, I feel extremely unfair that such an injustice is being done to me. I don't think I should be penalized for trying to do the right thing which is to throw my litter into where it belongs – the rubbish bin.
National Environment Agency (NEA)
To the members of public, my case should serve as a warning to all the smokers out there. Be very careful about where you smoke or even where you hold your cigarette. I hope that no one else would have to go through this again.
---
Advertisements
---
Please share this post and warn your friends about this. Thank you.
Long story cut short, it's exactly the same experience as the Yishunite but this time, it happened in Ubi. And no police was involved.
It's unknown if the Yishunite has succeeded in her appeal, though.
NEA Officers Just "Powered Up" Since September
Lest you're not aware, a change in the Smoking (Prohibition in Certain Places) Act was passed in Parliament in September this year.
NEA officers can now enter premises during reasonable times if they believe that an offence (e.g. smoking inside, say, a KTV room) has been committed. In the past, they would need to seek permission from the premises managers who can then give a heads-up to the people in the premises
---
Advertisements
---
Well, this has nothing to do with the Yishunite and Ubi-er, but given that there has been so many changes in the Smoking (Prohibition in Certain Places) Act, I guess you can draw a conclusion: Singapore is really taking a firm stand on second-hand smoke.
After all, do you know that by 2020, even the cigarette box is going to change?
Which is quite understandable, given that more than 2,000 people in Singapore died from smoking-related diseases every year.
I won't be surprised if by 2050, Singapore becomes the first non-smoking country #justsaying
---
Advertisements
---
This Singapore love story set in the 90s shows you why you should never wait for tomorrow. Watch it without crying: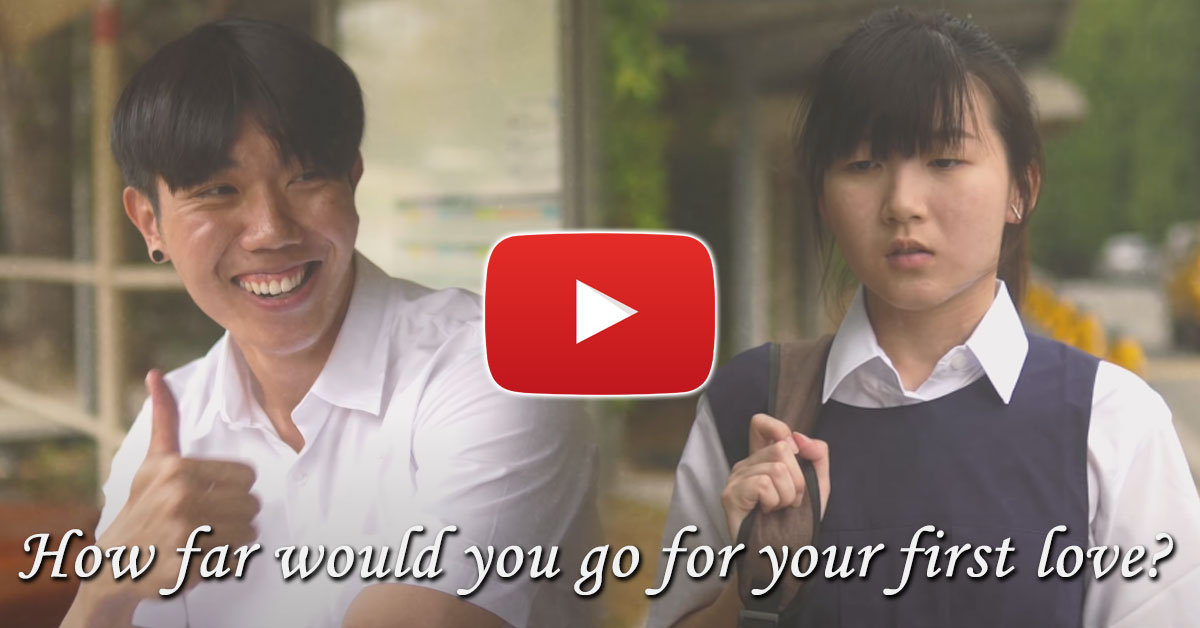 ---
Advertisements
---
Enjoyed this article because it's both informative and entertaining? If so, you should download the Goody Feed app so that you won't miss out on any articles, as there are app-exclusive contents as well! Also, join our Telegram channel if you use Telegram often!
Latest & Popular Articles You Must Not Miss:
---
Advertisements
---
---
Advertisements
---
Our Most Popular Videos You Must Not Miss:
---
Advertisements
---
This Singapore love story set in the 90s shows you why you should never wait for tomorrow. Watch it without crying: