I've always thought that I was partly psychic or had superpowers; that I could divine the future or mentally bend spoons like Uri Geller did.
dat when i was young
So when I sighted the word "E-Scooter" in my email this morning, my psychic extra-sensory perception (ESP) informed me deep in my gut that it was yet another personal mobility devices (PMDs) horror show.
An accident? Maybe.
A collision? Unsurprising.
A fire perhaps? *My Spider-sense is tingling*
I knew right away before even reading the full headline that this was another spontaneous combustion incident.
Dang.
"Another E-Scooter Caught Fire While Charging, This Time at Jurong West" was what the headline was.
See what I told ya?
Another Fire
Lest you were caught up in my web of verbal vomit without understanding what I was trying to get at, yes folks, we have yet another PMD fire on hand.
It involves an E-scooter and Jurong West – not Yishun – this time.
Stomper Shahira shared her first ever Stomp submission which sparked content producer Farah Daley into reporting yet another E-scooter incident.
The incident happened on Tuesday, 11 December, at around evening time.
According to the article, a pyrotechnic display of sight and sound prompted residents to remark:
"I heard a loud explosion like thunder," one said.
"When I stepped out onto the common corridor, there was a strong smell of smoke." another quipped.
The sight of people sighting.
Thankfully no one was injured and the fire was put out by both the PMD's owner and the SCDF shortly after the incident.
UL2272
Now, with all these PMDs fire erupting so frequently like viral videos, the authorities have already turned to the UL2272 standard for help.
The UL2272 announcement isn't new; it first surfaced in September this year.
But if you aren't psychic or a Spiderman incarnate like me, nor have you read the news, you are unlikely to know what UL2272 is.
---
Advertisements
---
No, it's not U-571 the movie.
It is also not another unnamed planet flippantly labelled by scientists with a mix-bag of letters and numbers: like peanuts and shrimp paste tossed into delightful rojak.
I honestly can't remember jack about this show
What is UL2272
The UL2272 is a standard developed in the USA, for which devices undergo a series of tests before being certified.
These series of tests can be electrical, mechanical or environmental in nature and is used to determine in layman's term if a device is a potential fire hazard or not.
---
Advertisements
---
To mitigate the rising number of PMDs fires, all PMDs in Singapore must thus be UL2272-compliant come 2021.
The Fallout
This all sounds good, right?
Saving us from the hellish blue-hued hellish fires of lithium batteries?
Well, apparently not so for a few groups of people.
Let me explain.
---
Advertisements
---
For PMDs Owners:
What this essentially means for them is that it is a death knell for most PMDs in Singapore, as almost 90 per cent of the E-scooters in the Singapore market will be deemed illegal come 2021, according to Mr Ng of Falcon PEV once again.
Does this mean that existing PMDs that do not pass the UL2272 certification come 2021 will be incinerated in an ironic twist of fate? Your guess is as good as mine.
For retailers:
They are given till July 2019 (nine-month transition period) to change their inventories and adapt to the regulation of only selling UL2272 compliant PMDs.
That sounds like a whole lot of time right?
But imagine if I told you that all wooden furniture in Singapore was banned and you had to throw them out?
Sure, nine months is plenty of head-start, but it's the buffoonery of the situation that irks retailers, not to mention the costs incurred in sourcing for new devices, getting rid of current stock and other logistical contingencies and business impacts that I'm sure I do not understand.
As Mr Ng of Falcon PEV told Channel NewsAsia, "But is that really a must? What's the cost incurred in looking at the entire system when the whole system may not be a contributing factor?"
---
Advertisements
---
Mr Leong (Not-Mr-Ng) from Motorcycle -a merchant which sells PMDs too- questioned the wisdom of the decision and quipped about the catch-22 retailers will now be facing.
*My Spider-sense is tingling*
Mr Leong's words sounded familiar.
To be more specific, as my powers manifest, I see certain shapes and letters appearing in my mind's eye.
*H*
*Tall, angular and uniformed structures*
*D*
At this point in time, my powers attain super kamekameha proportions, and I know deep down what enlightenment I had attained.
I mean if the gahmen can 'sell' us HDBs for a period of 99 years, Mr Leong can surely 'sell' his PMDs right?
phew phew phew
This Singapore love story set in the 90s shows you why you should never wait for tomorrow. Watch it without crying: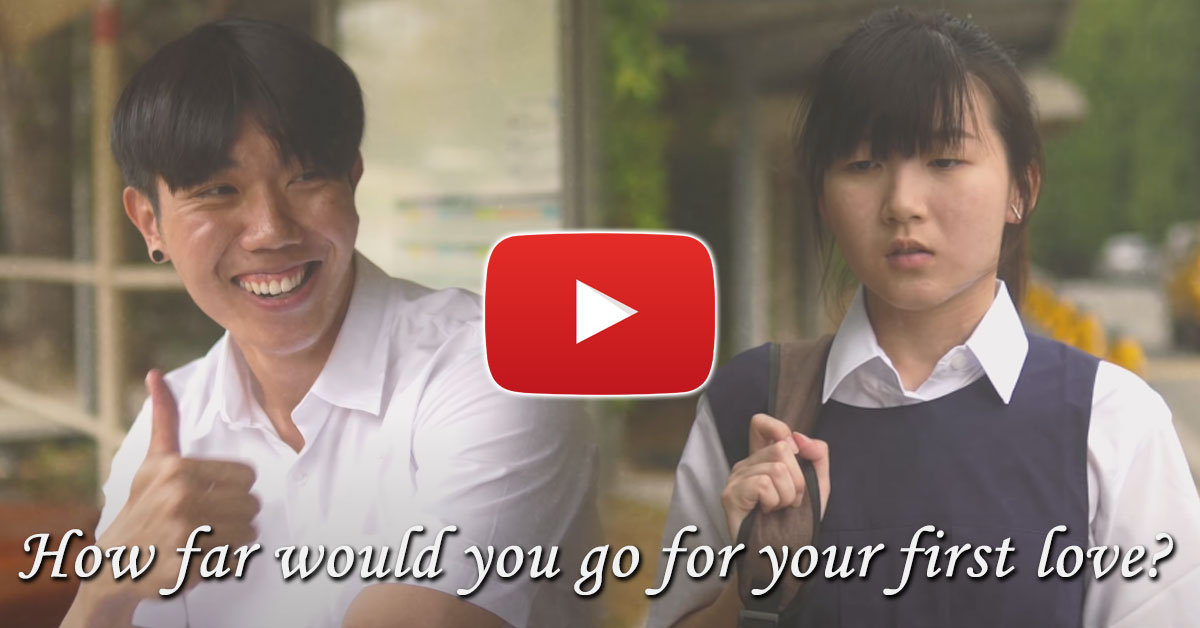 ---
Advertisements
---
Enjoyed this article because it's both informative and entertaining? If so, you should download the Goody Feed app so that you won't miss out on any articles, as there are app-exclusive contents as well! Also, join our Telegram channel if you use Telegram often!
Latest & Popular Articles You Must Not Miss:
---
Advertisements
---
---
Advertisements
---
Our Most Popular Videos You Must Not Miss:
---
Advertisements
---
This Singapore love story set in the 90s shows you why you should never wait for tomorrow. Watch it without crying: