If there's anything that the Apple branding has made itself known for, it has always been how it optimises and slims down its products, without ever compromising on the performance levels while enhancing the pre-existing features.
The latest Apple event was no different, and there are four main highlights that stole the show:
M1 Ultra, iPad Air, Mac Studio and Studio Display.
Let's get into the new products, shall we?
M1 Max to M1 Ultra
Declared to be the world's most powerful and capable chip for a personal computer, the M1 Ultra is the next momentous improvement for the Apple silicon and the Mac.
The new System on a Chip (SoC) combines the die of two M1 chips with the ground-breaking UltraFusion, which uses a silicon interposer to connect the chips across more than 10,000 signals.
The M1 Ultra consists of 114 billion transistors, enabling the SoC to provide a massive 2.5TB per second of low latency and an inter-processor bandwidth that is 5 times faster than the leading multi-chip interconnect technology.
It's a huge breakthrough for computer chips, since the connecting of two chips is usually done through a motherboard, at the expense of increased latency, reduced bandwidth, and increased power consumption.
Incredible Performance Levels and Power Efficiency
The M1 Ultra also features a powerful 20-core CPU with 16 high-performance cores and four high-efficiency cores.
Reportedly, its multi-thread performance is 90% higher than the fastest available PC desktop chip.
And as a bonus?
The M1 Ultra can reach peak performance while using 100 fewer watts, which means that it's more energy-efficient, and its fans run more quietly in the background.
Even 3D rendering and complex image processing can't daunt this SoC; the M1 Ultra has a 64-core GPU, delivering faster performance than the highest-end GPU available while using 200 less watts in power.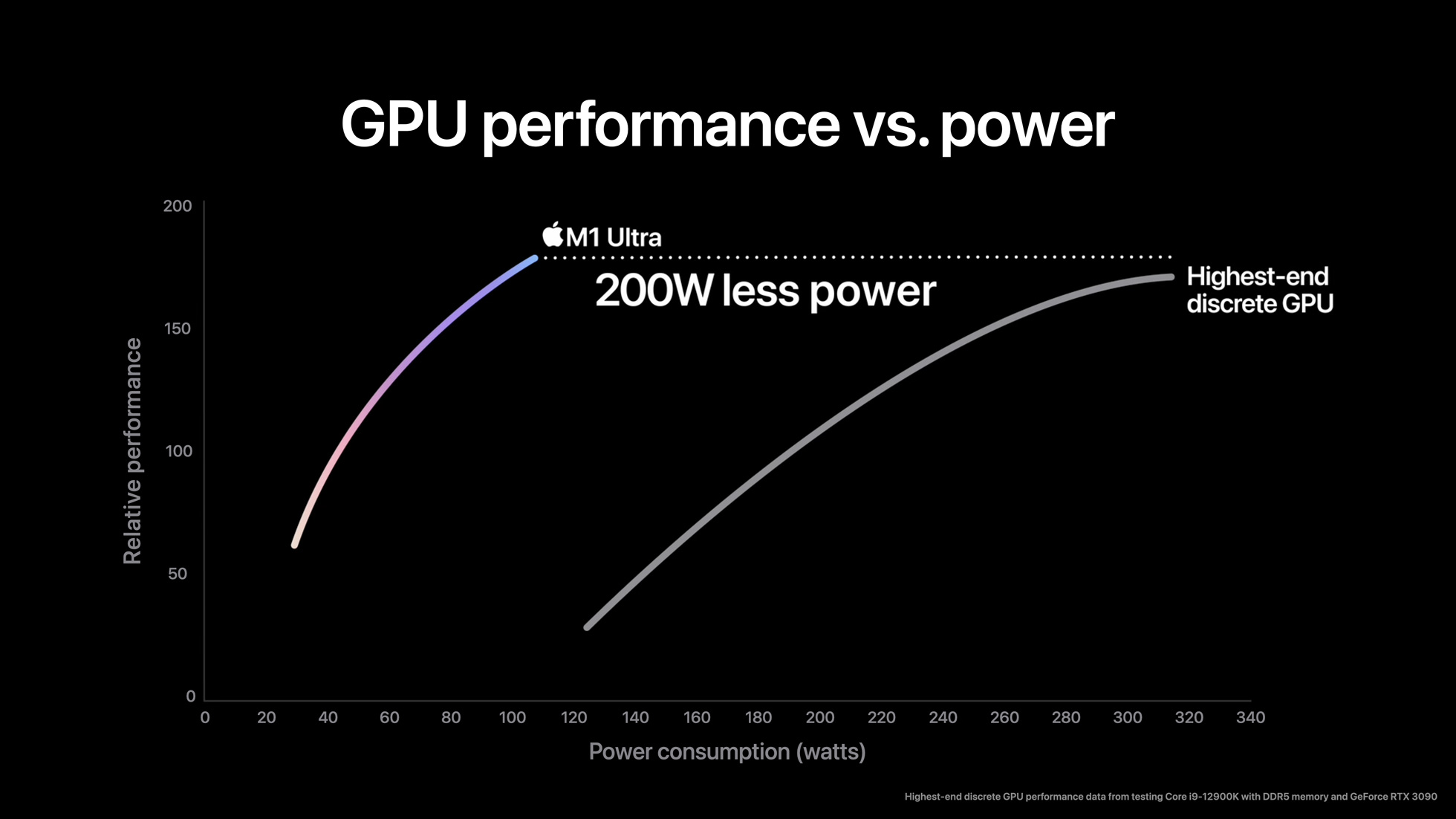 Furthermore, the fused structure of the M1 Ultra allows its bandwidth to be increased to 800GB/s, and it can be configured with 128GB of unified memory.
The improved graphics memory is capable of supporting enormous workloads like extreme 3D geometry and massive scenes, which is basically every architect and artist's dream.
The 32-core Neural Engine in the M1 Ultra can process up to 22 trillion operations per second, and since it's two M1 Max combined together, its media engine capabilities have been doubled.
---
Advertisements
---
To give a measure of how strong its engine is, the Mac Studio with M1 Ultra can play back up to 18 streams of 8K ProRes 422 videos simultaneously.
I don't know why anyone would need to do that, but it's capable of it.
For a glimpse into the progression of the M1 chip family progression and its growing complexities and heighten performance levels, here's a helpful comparison: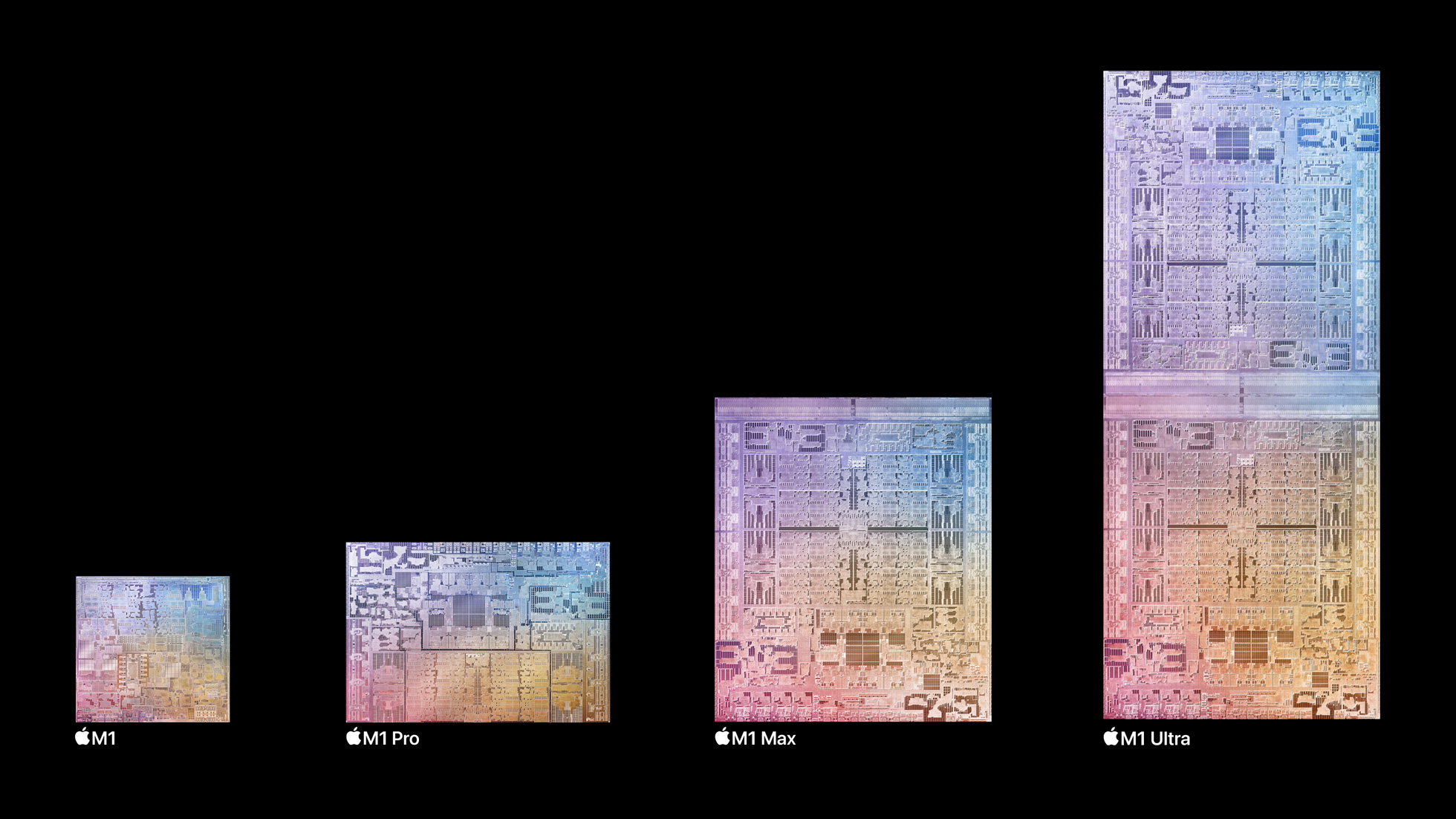 iPad Air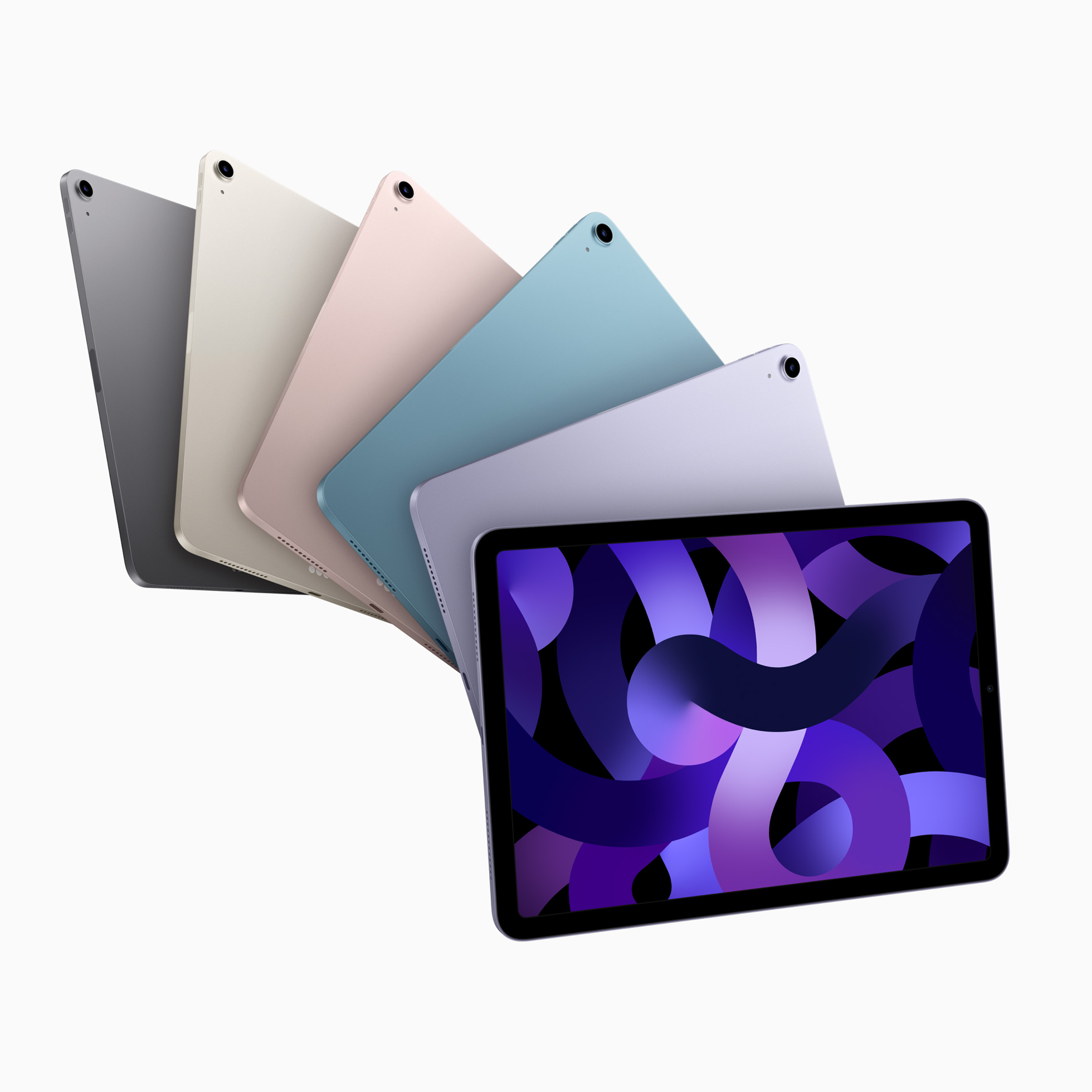 The next creation that Apple unveiled was its iPad Air that features the newly designed N1 chip, a new Ultra Wide front camera, astoundingly fast 5G connection, and with an updated internal Operating System (iOS).
With the breakthrough made by the M1 Ultra, improvements were also made to the M1 Chip in the iPad Air.
The M1 8-core GPU promises:
---
Advertisements
---
Extraordinary power efficiency and

all-day battery life

Performance speed is 60% faster than its predecessor

Graphic performance that is two times faster than the previous iPad Air
Combined with the CPU and GPU, the 16-core Neural Engine powers the advanced machine learning, allowing for multiple streams of 4K resolution videos, smooth gameplay of graphic-intensive games, and more realistic augmented reality.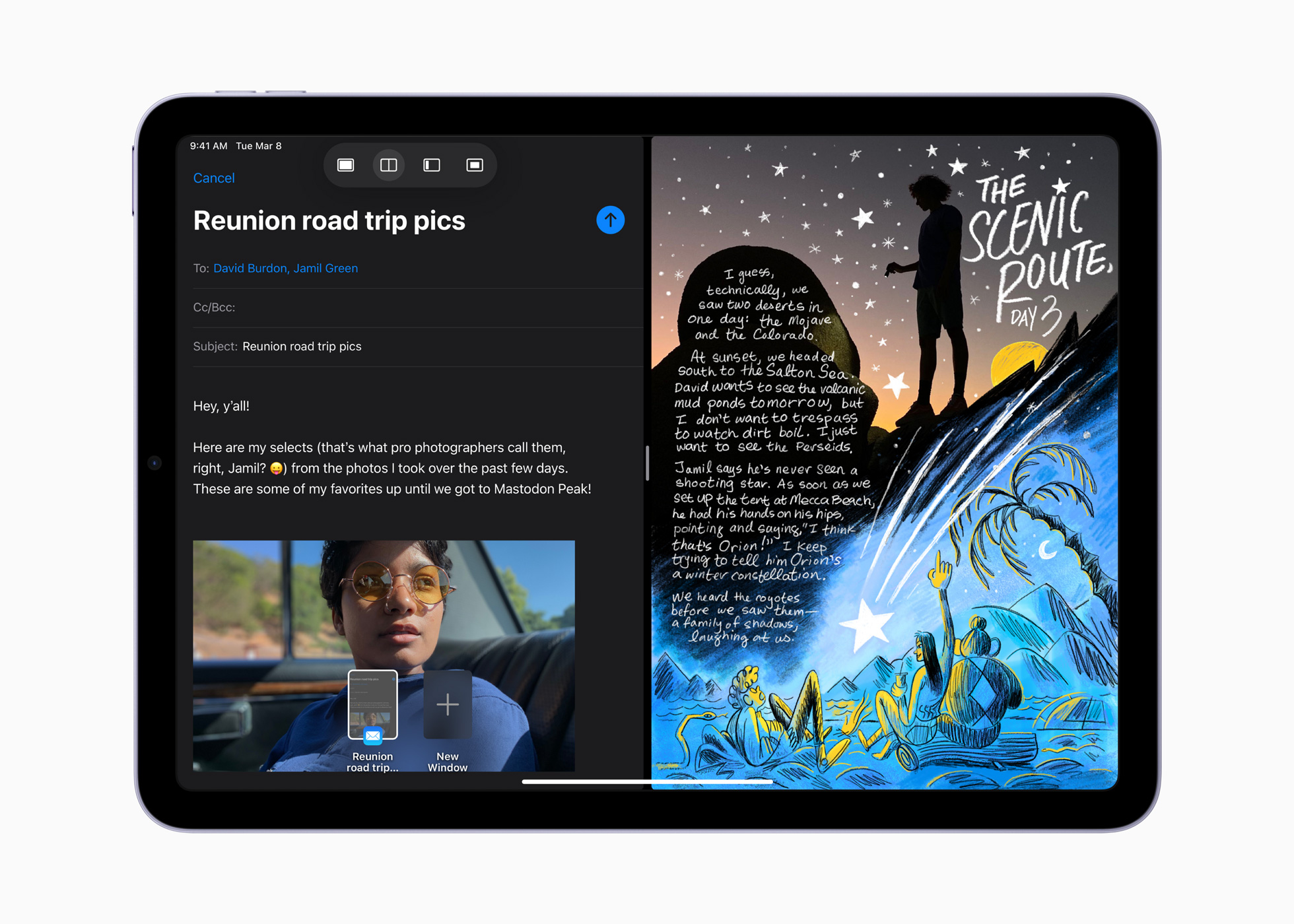 Ultra Wide 12MP Front Camera
No new announcement of an Apple product comes without improvement in their camera technology.
The Ultra Wide 12MP camera is capable of automatically panning to keep up with users as they move around, and zoom out to accommodate additional persons that come into the view.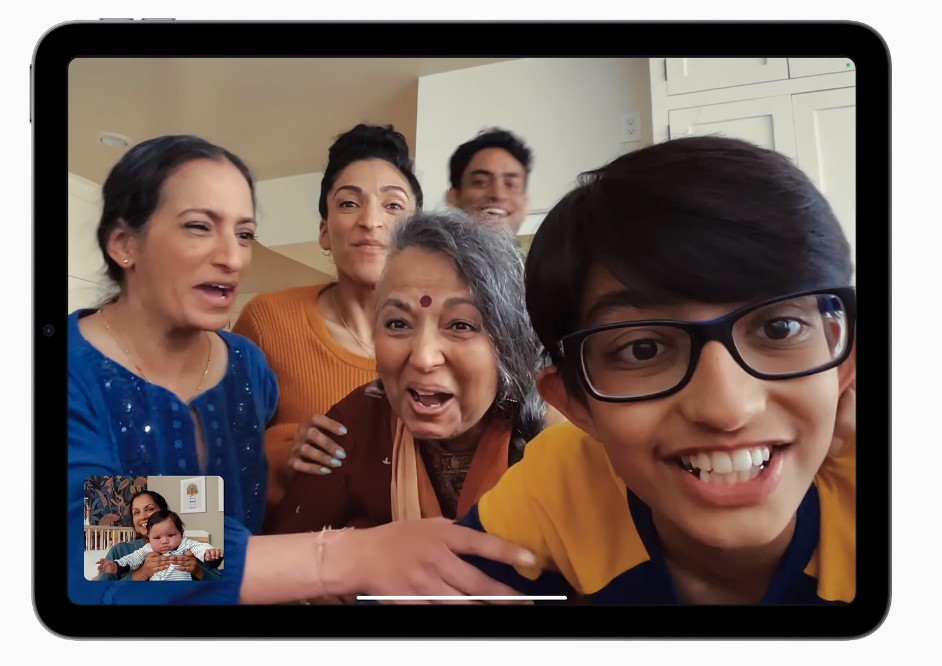 The 12MP Wide camera at the back of the iPad Air can capture sharp photos and 4K video, scan documents, and indulge in amazing augmented reality experiences.
Ultra-Fast 5G and Advanced Connectivity
The iPad Air also promises faster wireless connectivity, reaching peak speeds of up to 3.5Gbps in the best of conditions.
---
Advertisements
---
The new creation possesses eSIM and Wi-Fi 6 support, which means that users will have a greater ease accessing files, backing up data, communicating with others, or enjoying a movie with their loved ones using SharePlay.
Additionally the accompanying USB-C port has been improved, allowing up to 10Gbps transfer speeds, which makes importing large files even faster.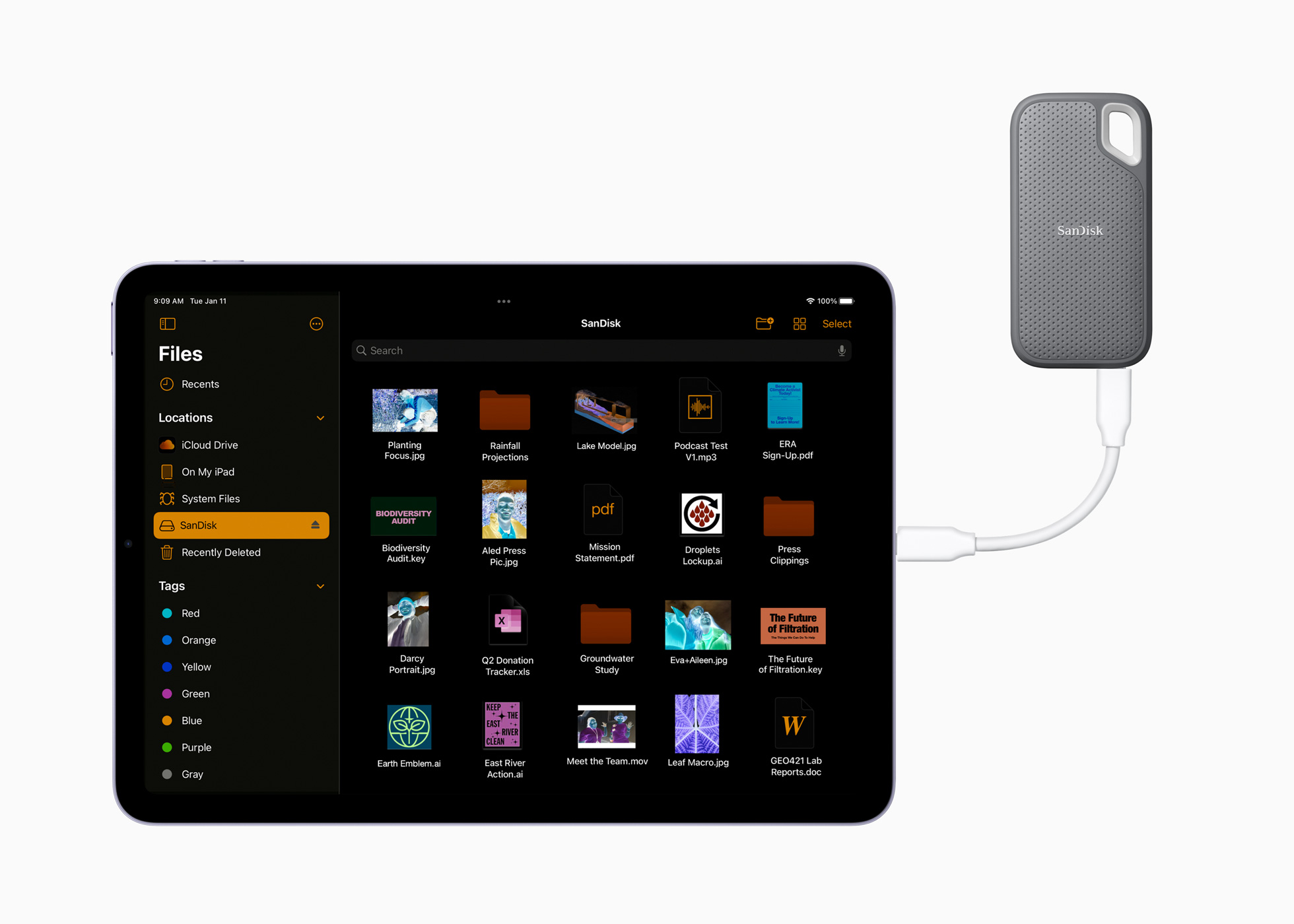 The port can connect the iPad Air to a multitude of USB-C accessories, such as camera, external storages, and displays with up to 6k resolution.
Liquid Retina Display and Touch ID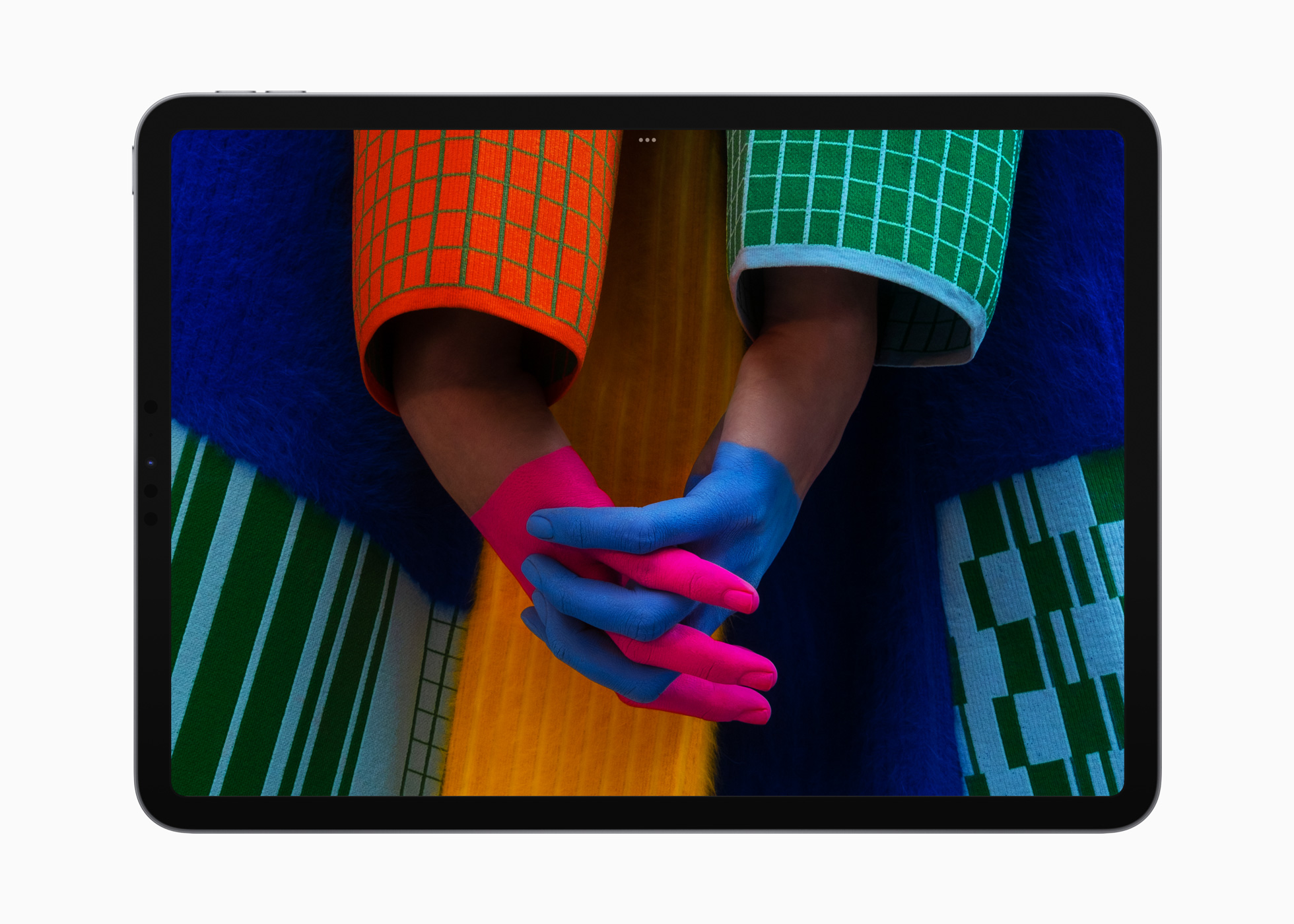 Besides the thin and light design, the new iPad Air has a 10,9-inch Liquid Retina display made up for 3.8 million pixels to give users a visually immersive experience.
It includes advanced technologies such as 500 nits of brightness, full lamination, a P3 wide colour gamut, True Tone, and an anti-reflective screen coating.
---
Advertisements
---
Landscape stereo speakers have been installed in the iPad Air, guaranteeing a wide stereo sound for a better movie-viewing experience.
The Touch ID remains an ever constant, built into the top button of the iPad Air which offers the same ease of use and secure authentication that loyal followers know and love to unlock the product, log into applications, or use Apple Pay.
Improvements in Productivity and Versatility in the iPadOS 15
The upgrade iPadOS 15 is tailored to maximise the unique capabilities of the iPad:
Multitasking

has become more intuitive, making features like Split View and Slide Over easier to discover and use.

SharePlay

can be used simultaneously with FaceTime Calls, and SharePlay guarantees that the callers will always be in sync with the host regardless of what is playing on their screen.

The machine learning capability has been taken up a notch, with Live Text being able to recognise text in photographs and take different actions.

With the concurrent release of iPadOS 15.4 and macOS 12.3,

Universal Control

will allow users to work with a single mouse and keyboard between a Mac and iPad seamlessly, without requiring any set up. 
Join our Telegram channel for more entertaining and informative articles at https://t.me/goodyfeedsg or download the Goody Feed app here: https://goodyfeed.com/app/
Mac Studio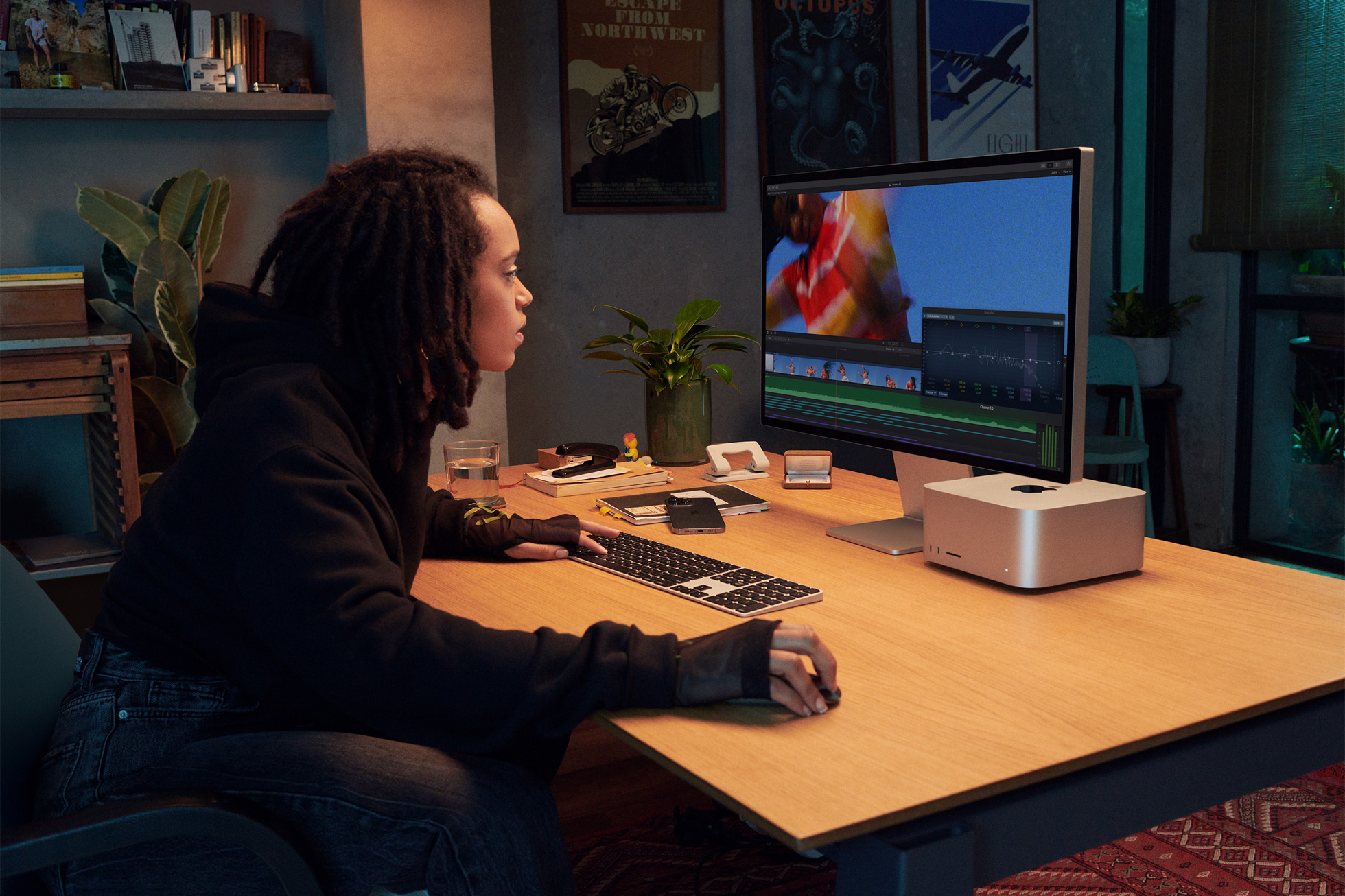 The Mac Studio is built from a single aluminium extrusion with a square footprint of a mere width of 7.7 inches and 3.7 inches in height.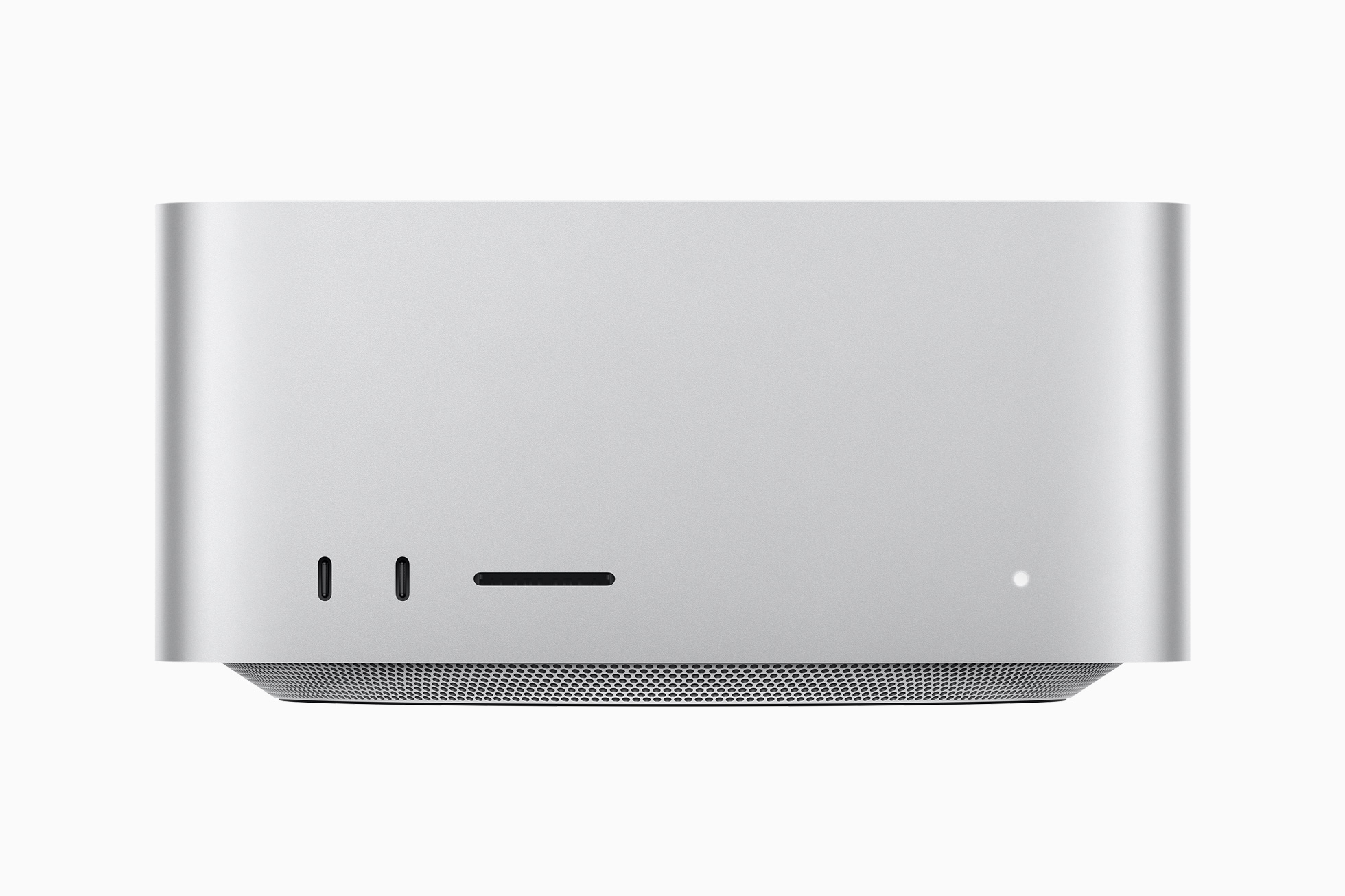 Despite its small and compact size, the Mac Studio is designed to optimise the performance of M1 Max and M1 Ultra.
---
Advertisements
---
The petite and unique system has double-sided blowers, where the air flows through precisely placed airflow channels that go over 4,000 perforations on the back and bottom of the enclosure. The intricate channels ensure that the internal components and high-performance chips are always kept at cool and optimal temperatures that ensure longer lifespans.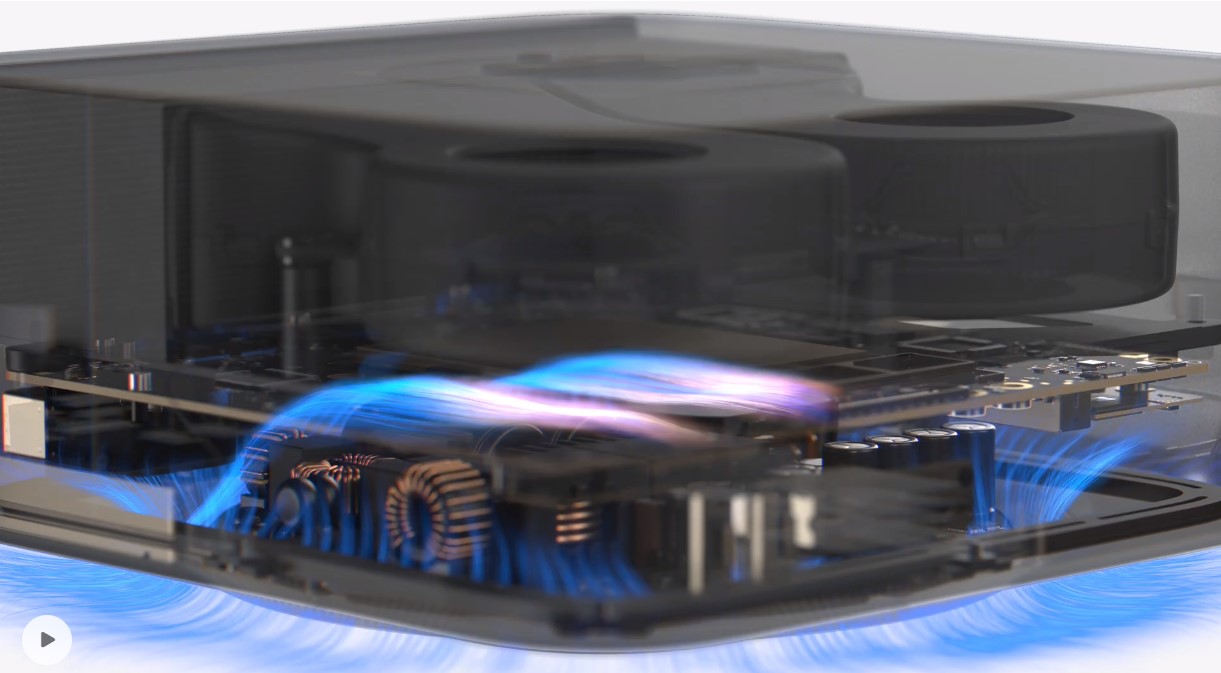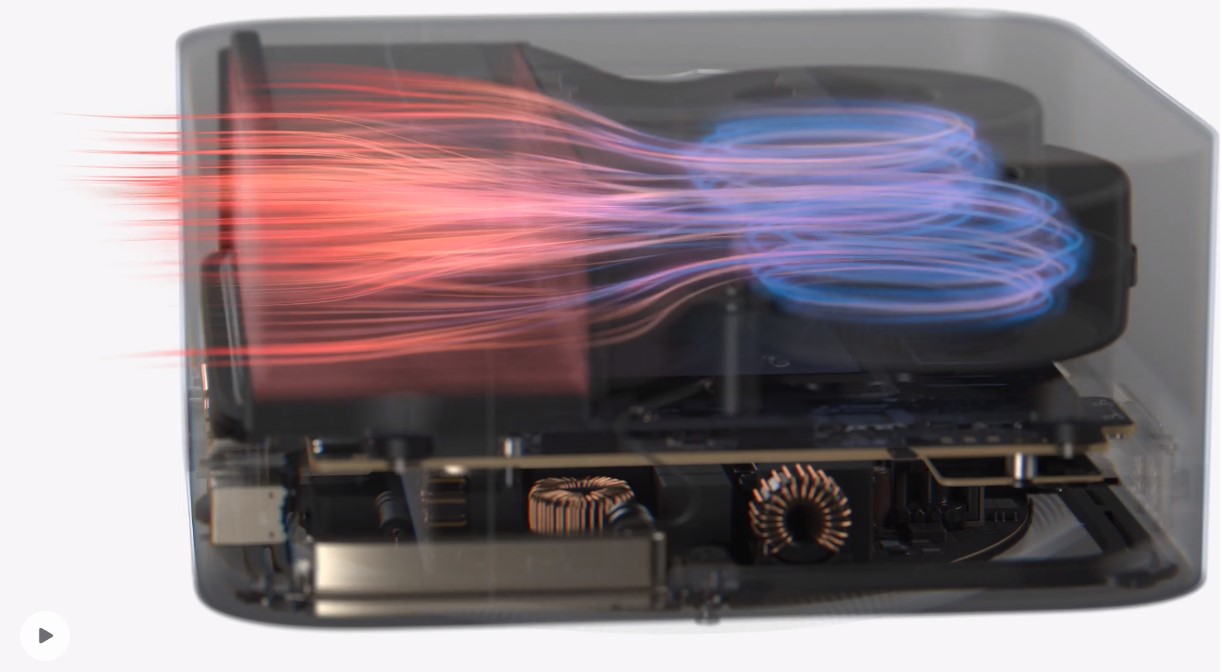 Owing to the efficiency of Apple silicon, Mac Studio remains extremely quiet even when it is placed under the heaviest strains.
Mac Studio Powered by M1 Ultra Enables
:
CPU performance that is 3.8x faster than a 27-inch Mac with a 10-core processor.

CPU performance that is 90% faster than a Mac Pro with a 16-core Xeon processor

CPU performance 60% faster than a 28-core Mac Pro.

4.5 times faster graphic performance than a 27-inch iMac, and nearly 80% faster than the fastest Mac graphic cards available right now.

When transcoding videos, it is 12 times faster than the 27-inch iMac, and 5.6 times faster than a 28-core Mac Pro
In summary: the Mac Studio with the M1 Ultra chip is far superior to its predecessors.
Compared to the workstation graphic cards that only offer 48GB of video memory, Mac Studio can handle up to 128GB of unified memory with M1 Ultra.
Furthermore, the SSD in Mac Studio can achieve 7.4GB/s of performance and up to a capacity of 8TB.
---
Advertisements
---
If you are constantly working on massive projects and need incredible speeds and performances to keep up with the quick wits of your brain ,this might be the set-up for you.
macOS Monterey
Mac Studio is powered by macOS Monterey, which is proclaimed to be the most advanced desktop operating system.
The macOS Monterey with M1 Ultra promises extraordinary performance, security and productivity for its users.
The updated iOS improves the pre-existing functions and general integrity for applications like FaceTime and SharePlay.
Advanced machine learning seems to be a key feature across all Apple device updates, wherein Live Text and Visual Lookup intelligence features help users scan for useful information immediately.
---
Advertisements
---
Similarly, Universal Control will also be installed with the next update to allow seamless and effortless connection and switching between the simultaneous usage of Apple devices.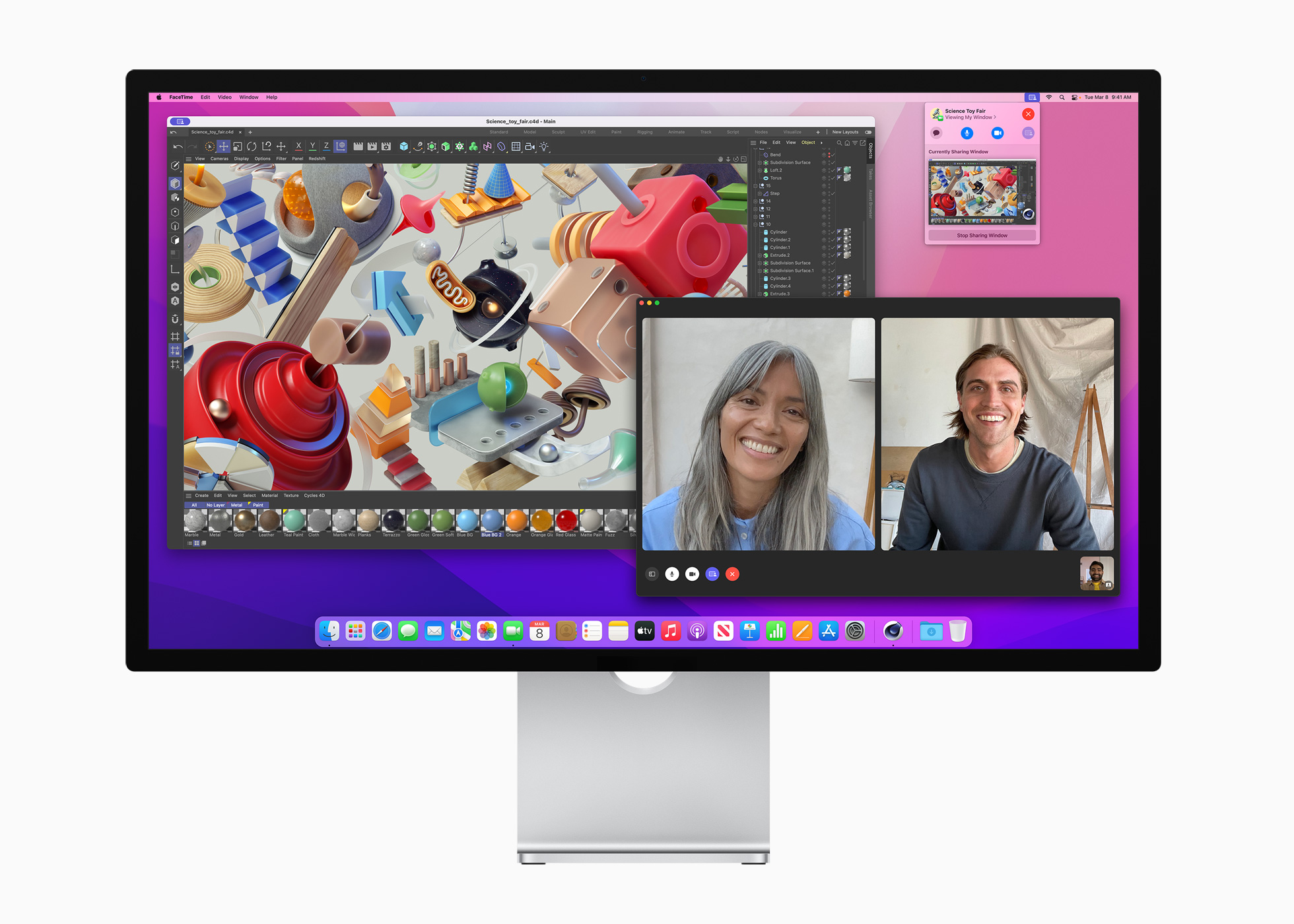 Other Notable Features:
The Mac Studio provides an extensive array of essential connectivity that is easy to reach, from USB-C ports, SSD card slot (at the front), HDMI adapter, to ethernet cables.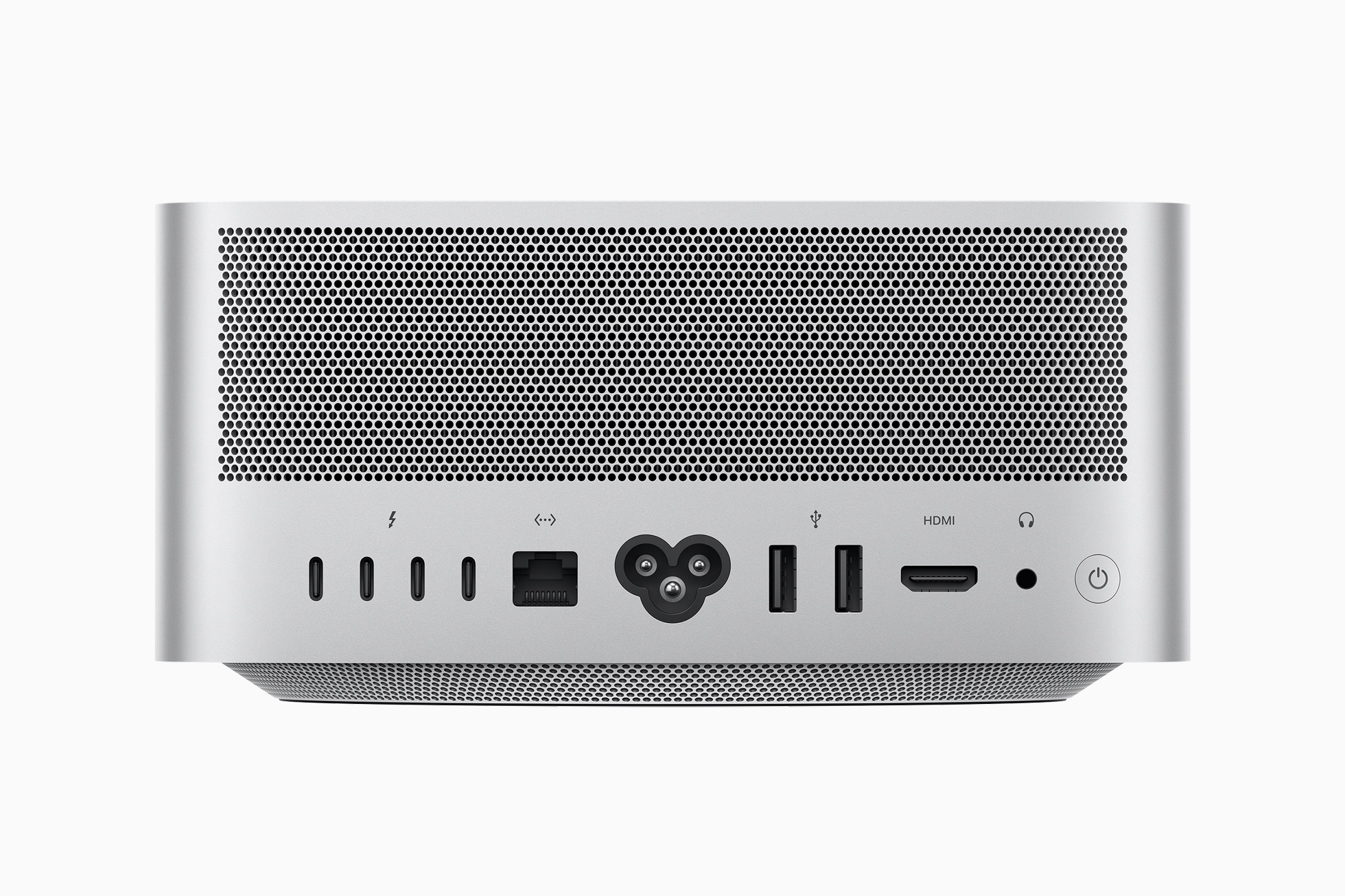 Studio Display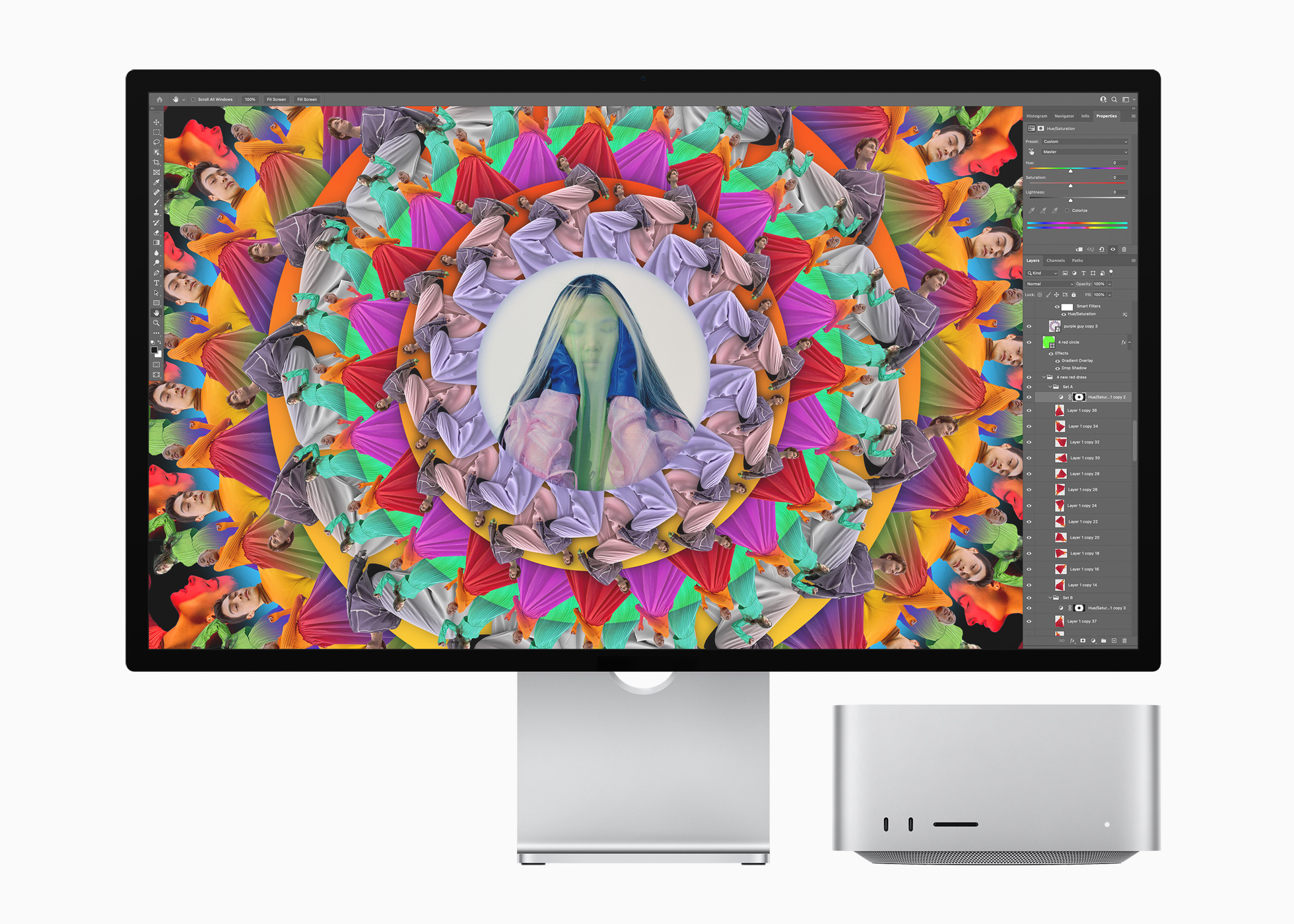 The brand-new Studio Display is a perfect complement to Mac Studio, featuring a 27-inch 5K Retina Screen, with crystal clear camera and audio, to bring about an integrated experience for its users.
Slim Aluminium Design
Studio Display is made with narrow borders and a refined, all-aluminium enclosure that encompasses a set of advanced features in its slim exterior.
---
Advertisements
---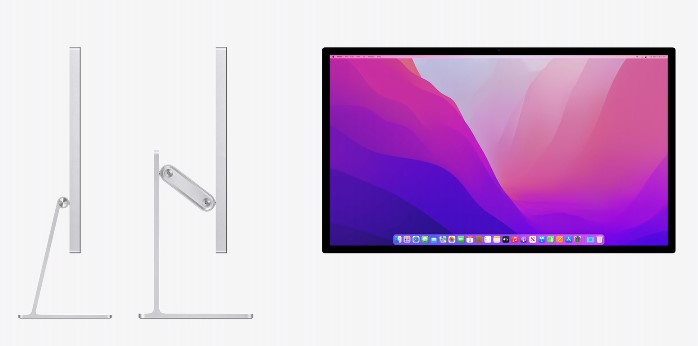 Its built-in stand allows the user to tilt the display up to 30 degrees, and it also has a height-adjustable option to meet all kinds of needs in workplaces. If you want to go a mile further, Apple also provides a VESA mount adapter which can support a landscape or portrait orientation.
27-inch 5K Retina Display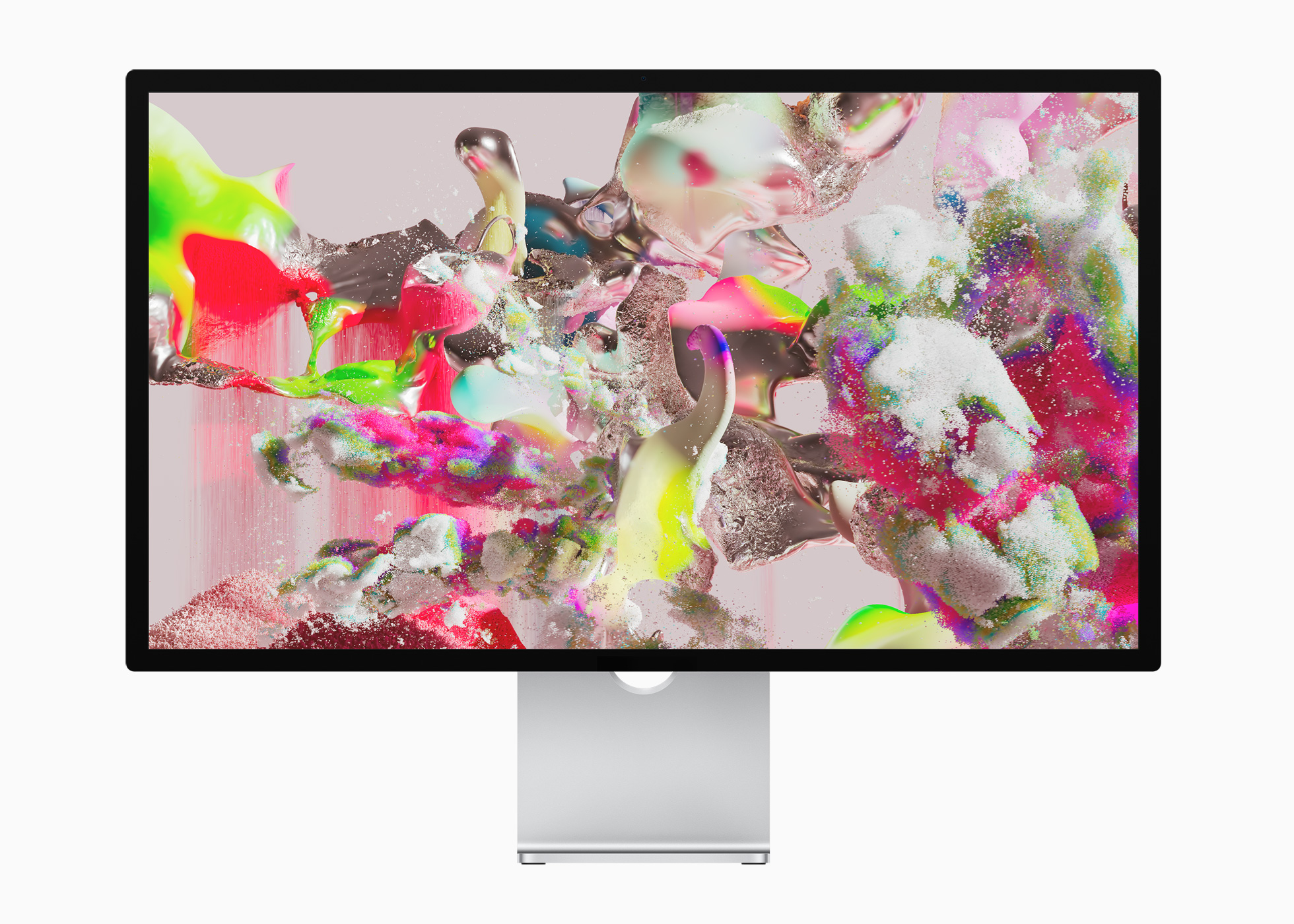 Just from the short description alone, the retina display screams luxury with over 14.7 million pixels, 600 nits of brightness, and P3 wide colour.
All in all, it can support over one billion variations of colours, bringing images to life in spectacular detail.
Studio Display comes with True Tone Technology which instantaneously adjusts the colour values of the screen as the external environment changes for a more natural and relaxing viewing experience.
---
Advertisements
---
It is also coated with an anti-reflective coating to decrease and lower the reflectivity for better readability and comfort.
Besides that, Studio Display comes with a nano-texture glass option for workspaces with bright light sources, the fine and minute texture helping to scatter light and minimise the glare.
Improved Camera and Audio System
With the introduction of the A13 Bionic Chip, the new screen comes with a highly advanced camera and audio system.
Studio Displays shares the same 12MP Ultra Wide camera with Centre Stage as the new iPad Air, which keeps the user focus and in frame as they move around for a better interactive experience.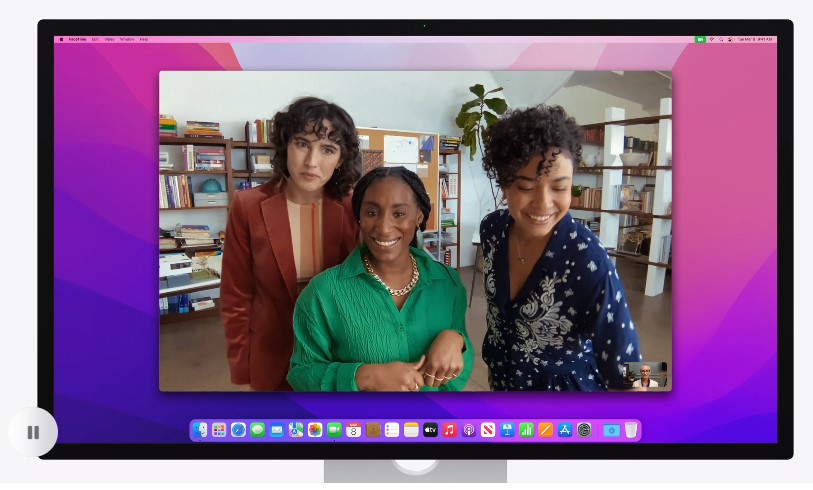 To enhance outgoing audio quality, Studio Display has a three-microphone array with noise reduction functions for better call quality and recordings.
---
Advertisements
---
It also possesses a high-fidelity six-speaker sound system and force-cancelling woofers to minimise distortion and transmit bold and articulate bass for an unbelievable listening experience.
Additionally, it has two high-performance tweeters to capture and create mids and crisp highs.
The speaker system can support spatial audio for music and video with Dolby Atmos, which fabricates a wonderful cinematic experience.
Easy and Seamless Connectivity
Studio Display boasts three USB-C ports that can deliver at speeds up to 10GB/s to connect storage and networking right into the display.
A thunderbolt port enables users to connect the Studio Display to other Apple devices like the Mac with a single cable. 
---
Advertisements
---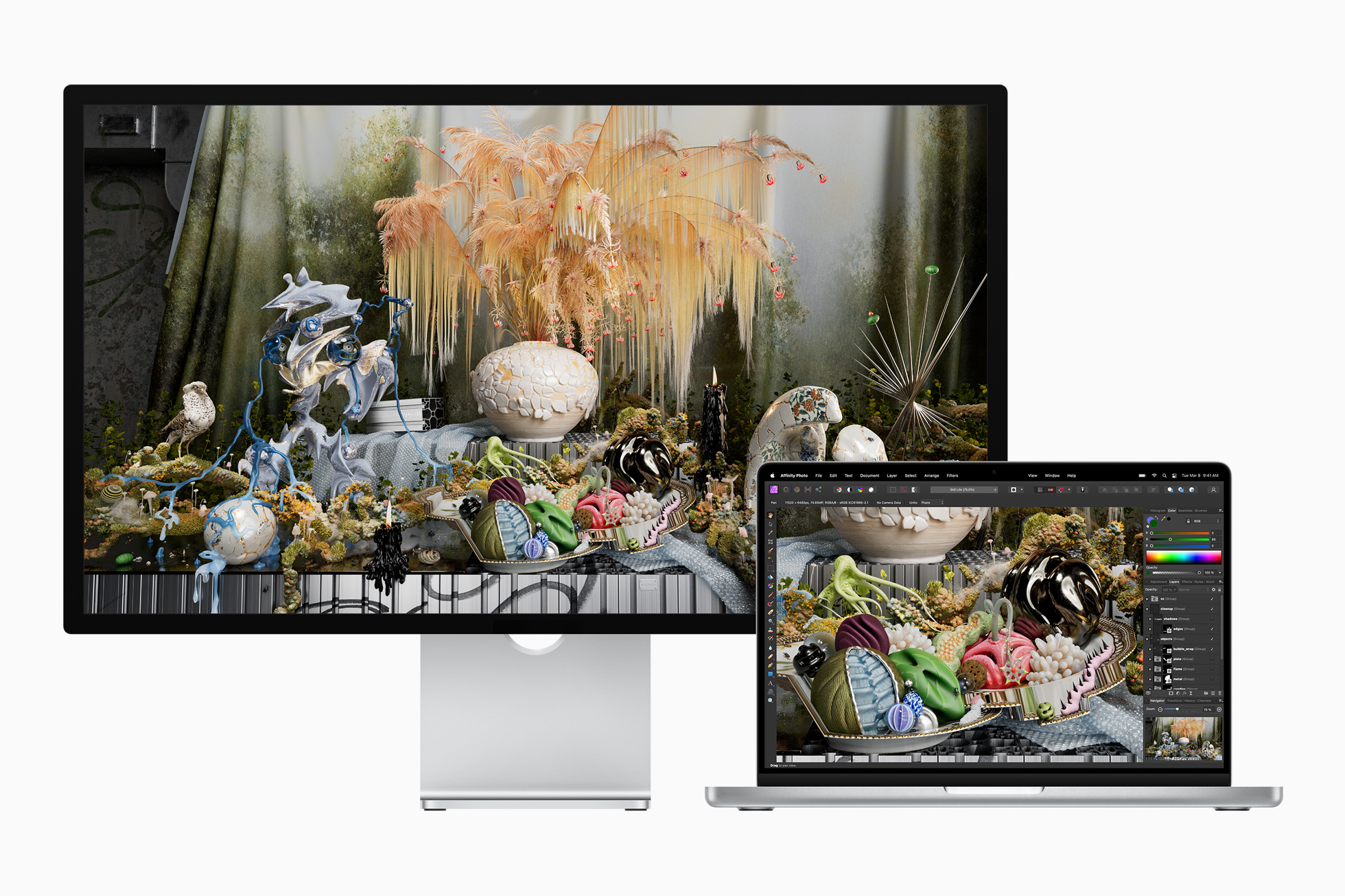 Overall, it seems like Apple is bringing all of their different devices—whether big or small—together and closer by improving its connectivity and the upgrading the specifications of the hardware and software.
That's all for Apple's latest unveiling!
Read Also:
Featured Image: Apple Newsroom
---
After two years, Japan is finally reopening for Singapore tourists, but it's not the usual reopening you'd have expected. Here's what you need to know: