In light of the pandemic's repercussions, the usually-lively atmosphere at this time of the year has been somewhat subdued.
Even Google, the chief mischief maker that actually got into hot water for previous antics, has announced that they will not be hopping on the jolly bandwagon this year.
So all in all, the conventional April Fool's event simply isn't as lit up as yesteryears, though it's entirely understandable why.
But here's the thing. Though the April-exclusive event may have attracted a great deal less quantity…
It didn't actually suffer that significantly in the quality department.
And to validate my point, here are the top 10 April Fool's jokes in 2021 to prove that regardless of the circumstances, there's always room for a little joke.
Top 10 April Fool's Jokes in 2021 that Includes Subway's Coriander Cookie and Burger King's Sour Mini Shake Dough
1. Subway Australia's Coriander Cookie
Subway is known for its delectable range of healthy fare, stretching from wholemeal sandwiches to wholesome wraps to calorie-empty salads.
However, they are, at the same time, also known for their cookies: delicious-tasting pastries that deviate slightly from Subway's health-oriented goals.
So in a sense, you get a healthy mix of good and evil in a single meal: a notion that pleases the Subway audience to no end.
But what if, hypothetically, you mix up the two? Meaning to say that you try to make the cookie a little more… healthy-sounding.
Well, Subway Australia did that.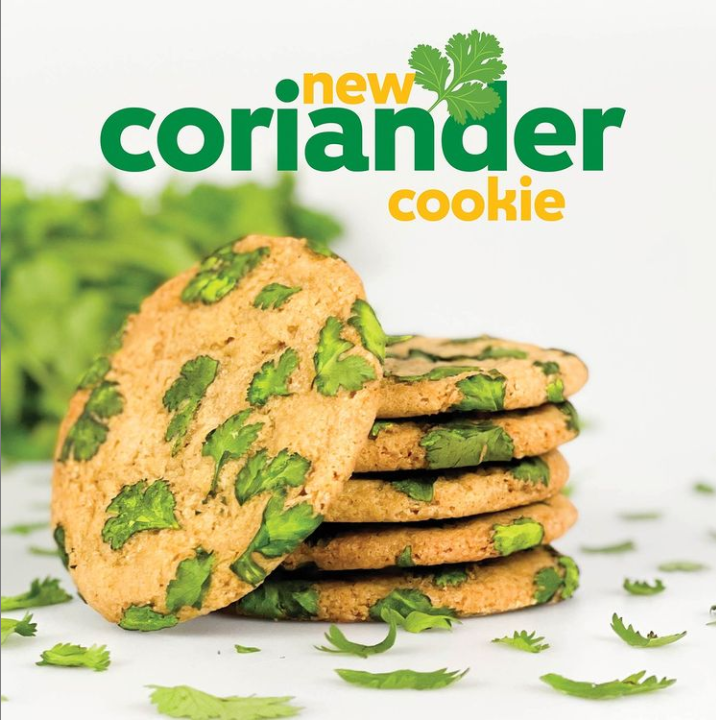 And Netizens were, for lack of a better term, horrified.

Thankfully, however, it did turn out to be an April Fool's joke in the end.
Much to the relief of Netizens, I'm sure.
---
Advertisements
---
View this post on Instagram
2. Haywire
Meanwhile, a horse has run wild over in Sydney.
Said to answer to the name April, the runaway was supposedly last seen at Normanhorste.
Apparently, it was last seen galloping in the direction of Hay-market.
"DO NOT APPROACH!" a cautionary tweet wrote. "She suffers no fools…"
CAUTION! Horse on the loose – last seen at Normanhorste.
Please keep an eye out at Neiiiiighbouring stations 🐴
Answers to the name April.
Last seen heading for Hay-market.
DO NOT APPROACH! She suffers no fools… pic.twitter.com/oLqYXylisc

— Trains Info (@TrainsInfo) March 31, 2021
Suffice to say; it was an April Fool's joke.
Though some Netizens joined in on the fun, one was, quite evidently, unimpressed.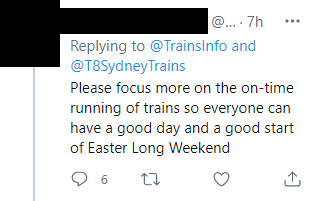 ---
Advertisements
---
Well, guess there's no more horsing around on their part then.
3. Super Realistic 'Chicken Nuggets'
And how about a little something closer to home?
According to AsiaOne, homegrown brand Nasty Cookie has come out with the ultimate creation:
Chicken nuggets that don't quite taste like chicken nuggets.
Instead, these deceptive nuggets are actually chocolate chip cookies that have been molded specifically for April.
---
Advertisements
---
Arriving in a set of six, the $5 meal even comes with its own 'curry sauce' dip – which is, in fact, a creamy Speculoos dip.
View this post on Instagram
Now, we're aware that this isn't technically an April Fool's joke in itself.
But we included this so that you can spring it on some unsuspecting friends.
If you're keen to join in on the deceptive occasion, you can head on down to their Orchard Gateway and Funan outlets for some hot 'chicken nuggets'. Please note, however, that stocks are available in limited quantities.
---
Advertisements
---
Address: 107 North Bridge Road, Funan, #02-35, Singapore 179105
277 Orchard Road, #B2-10 Orchard, Gateway 238858
4. Deliveroo
Sick and tired of ordering food yourself?
Well, why not make your freeloading pet do it for you?
Introducing Deliveroo Australia's latest technological breakthrough: the pet ordering system.
---
Advertisements
---
Said to be available for all domesticated mammals, reptiles and avian pets, the 21st century creation will see you lounging on a sofa as your pets busy themselves over the order schedules.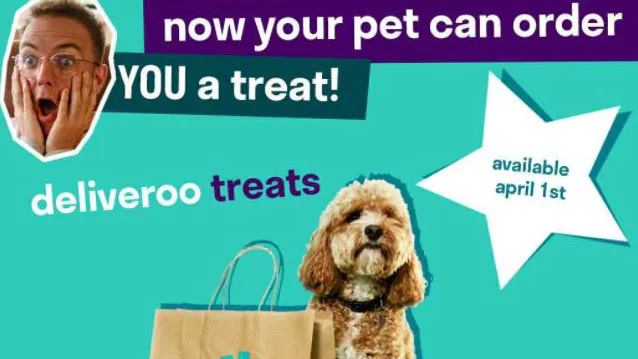 Not gonna lie; it would've been somewhat cool if it was real.
5. Durex's Trio Of Flavours
To the younger ones, Durex may come off as a villain's name in the Power Rangers franchise. But to the established ones, it's more of a necessity.
Though we shall decline to reveal more for now.
---
Advertisements
---
Anyway, just a week ago, Durex Singapore unveiled a new trio of condom flavours on their Facebook page.
Apparently, consumers could choose from Mao Shan Wang, Singapore Chendol and Botak Coconut Sherbet.
The limited-edition condoms were said to be launching on 1 April.
"Let us know in the comments section which flavour you're most excited to try," the adult-themed brand asked Netizens. "And you just might get a taste.
"Available for a limited time only."
---
Advertisements
---
Suffice to say; Netizens did not exactly take well to the controversial-sounding flavours.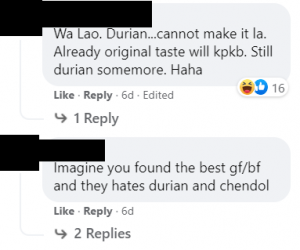 One, however, did ask for bubble tea flavours.

Earlier today, Durex Singapore stepped out to clarify that it was all an April Fool's joke;
---
Advertisements
---
Much to the chagrin, and relief, of many individuals.
Meanwhile, we would also learn that it's not just an April Fool's prank on Durex's part.
Instead, it would also pave the way for a collaboration with ice-cream chain Udder's, which will be giving out free scoops of ice-cream at their NOVENA milking outlet.
And if you're curious about the flavours…
---
Advertisements
---
Yep, you guessed them.
View this post on Instagram
6. Mango Magic
For many patrons of Australian retail franchise Boost Juice Bars, the Mango Magic is a key go-to on any occasion, whether it's sunny, raining, snowing or even hailing.
So you can only imagine the collective shock and wrath the franchise incurred when they announced that the Mango Magic will be no more.
Instead, their new vegan smoothies will be here to stay.
---
Advertisements
---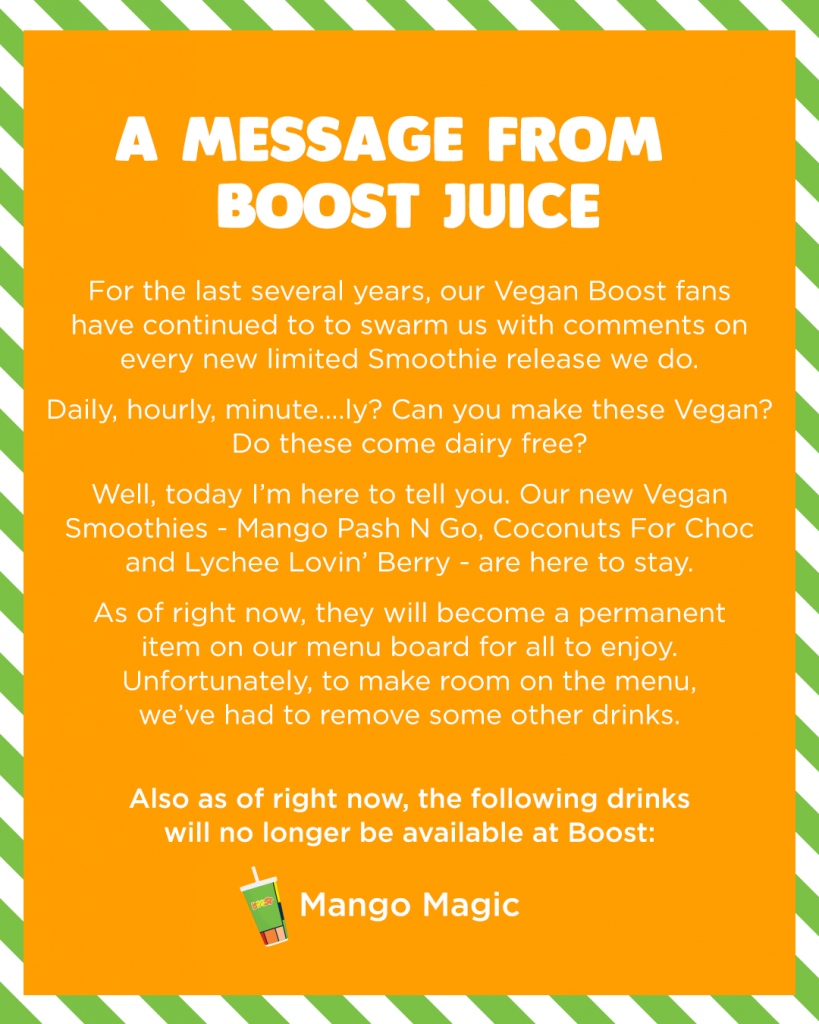 Following the revelation, numerous Netizens turned up to voice their displeasure.
It was only subsequently that some of them latched on to the occasion.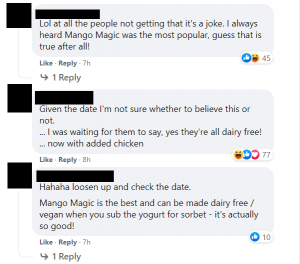 You can just imagine the rebellion if it wasn't an April Fool's joke.
---
Advertisements
---
Plot twist: it was not meant to be a joke.
7. Burger King
On 31 March 2021, US fast-food giant Burger King announced that they will be celebrating #NationalSourdoughDay on 1 April in glorious fashion.
Apparently, they will be incorporating sourdough in all of their fares. And by all, we mean all.
Sour hershey pie dough. Sour mini shake dough. Sour chocolate chip cookies dough.
The age-old sweet and sour combination has never sounded more… eerie.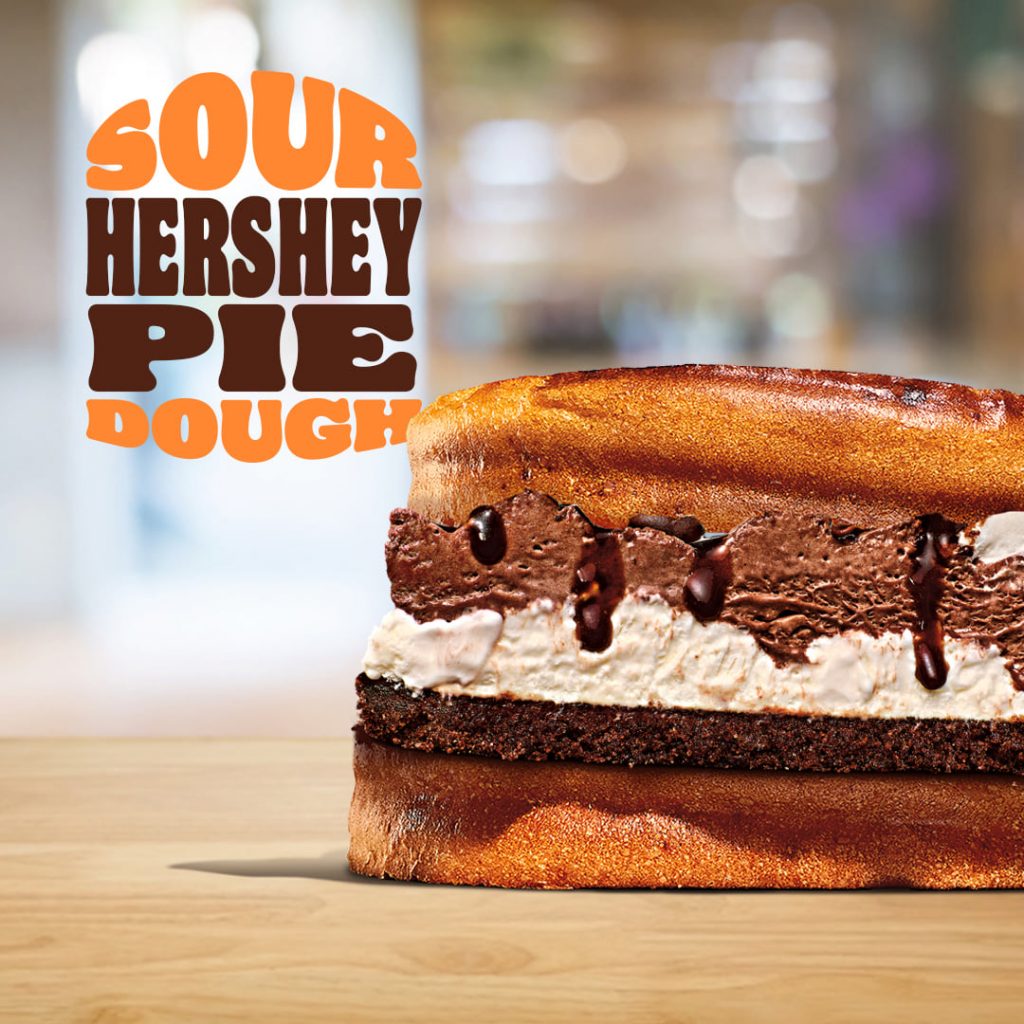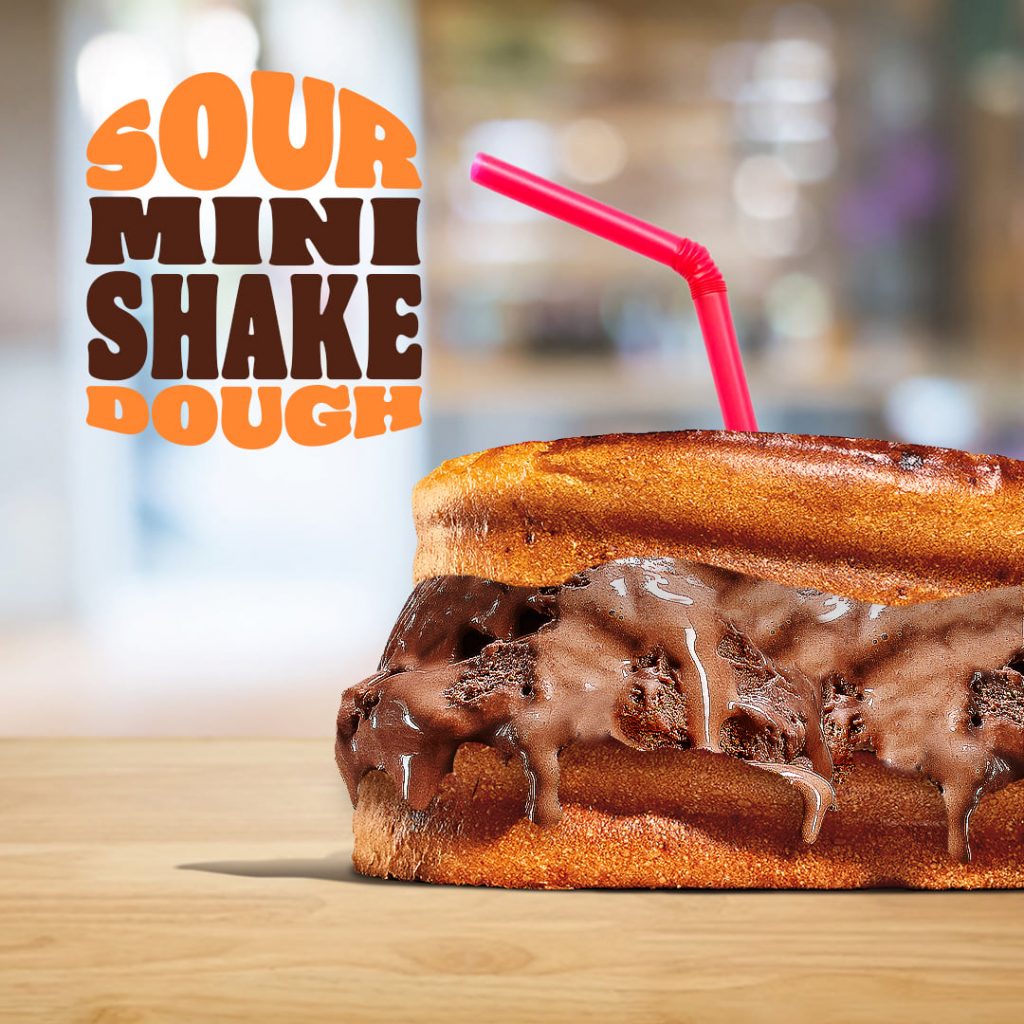 Thankfully, it's highly likely that it's just an elaborate April Fool's prank, though some were disappointed that the Sour Cheesy Tots Dough and Sour Chicken Fries Dough will not, in fact, be real.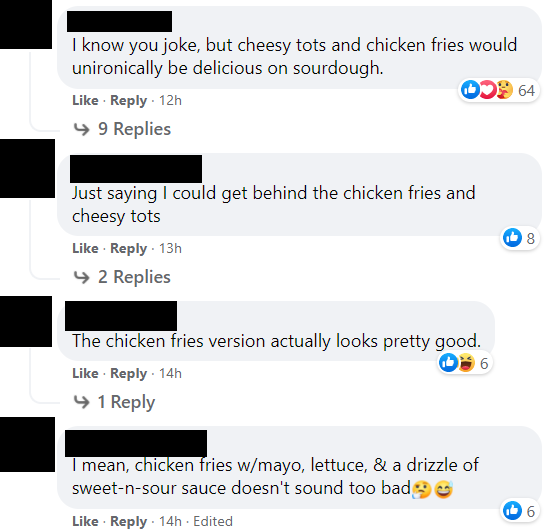 Well, guess the fast food franchise may have just stumbled upon a golden coin.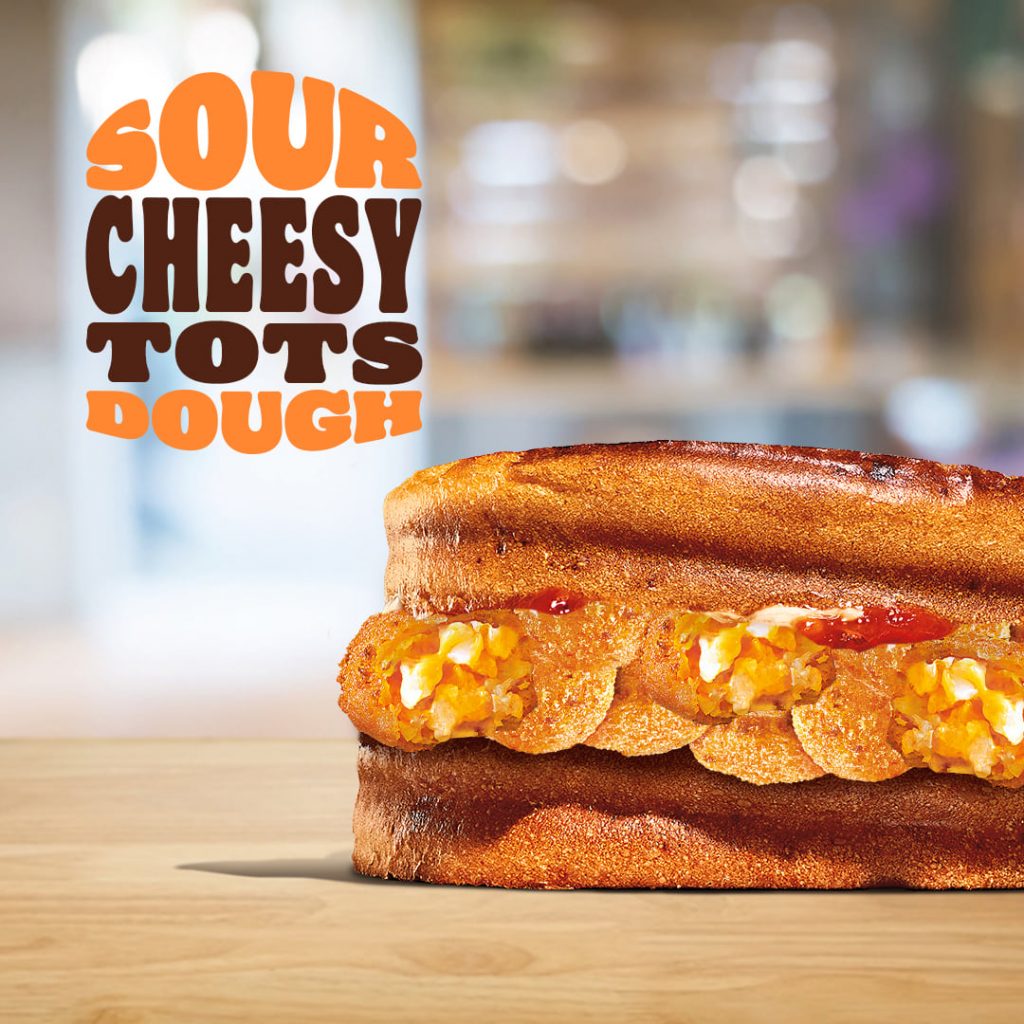 Unfortunately, the same can't be said about Burger King Singapore, which recently released a Chocolate Whopper, Mashed Up Fries and a six-piece nugget dipper that comes with a small tub of chocolate sauce.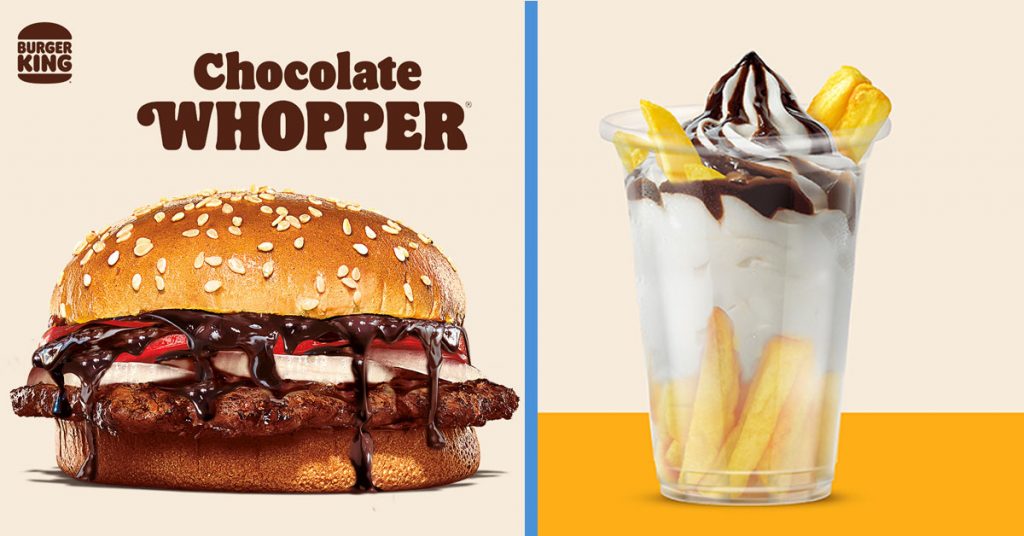 And for the record, this trio is not part of an elaborate April Fool's prank. Unfortunately.
Read more information about Burger King's Chocolate Whopper Here.
8. New Tiny Dog Squad
What happens when your fearsome canine dogs prove insufficient in searching out those cramped nooks and crannies?
Well, you form a whole new tiny dog squad to do it instead. Or at least, that's what the Australian police is proposing.
Termed as the Small Area Urban Searching and Guided Evacuation Dogs, this new squad will feature mainly Dachshunds – an intelligent breed with a lethal nose.
"The capabilities of these dogs is simply amazing, which I would have never thought possible. This includes accessing under low cupboards, beds and other furniture; checking for explosives under vehicles or structures; and being able to fly into traditionally no go areas and released safely without any harm to the dog," Commissioner Stevens said.
Apart from being "chucked" into all kinds of areas, including air-con vents, for verification purposes, these critters will also be able to fly on drones.
Had it not been for the drone part, it would have actually sounded rather legitimate.
They certainly got us in the first part though.
9. Voltswagen
On 30 March, German car manufacturer Volkswagen announced that they will be changing their name to Voltswagen, in recognition of the brand's shift towards electric vehicles.
We know, 66 is an unusual age to change your name, but we've always been young at heart. Introducing Voltswagen. Similar to Volkswagen, but with a renewed focus on electric driving. Starting with our all-new, all-electric SUV the ID.4 – available today. #Voltswagen #ID4 pic.twitter.com/pKQKlZDCQ7

— Volkswagen (@VW) March 30, 2021
It was later unveiled to be an April Fool's joke.
Despite their 'jolly' intentions, however, Volskwagen ended up attracting anger in some parts of the world for the confusion caused, and was even called out for imposing a direct marketing ploy.
They have since apologised.
"The many positive responses on social media showed that the campaign resonated with consumers," a spokesperson said.
"At the same time, we realise the announcement rollout upset some people and we are sorry about any confusion this has caused."
One thing's for sure though. The ploy certainly seems to have worked.
10. IKEA
There's a saying in Chinese:
"If you see a dog clad in an outfit on the street, it means that you have changed in one way or another."
Well, if IKEA has its way, you'll certainly have a lot of people turning over a new leaf this April alright.
Earlier today, Swedish home furniture retailer IKEA posted a video on their Facebook page, teasing at a certain HUND COUTURE.
As the phrase implies, it's a range of haute couture outfits… but for dogs.
No surprise if it does turn out to be legitimate in the future though.
Featured Image: Instagram (subway_australia), Facebook (Burger King)
Like writing? Goody Feed is looking for writers! Click here for more info!