---
Advertisements

---
Remember a popular dating and hangout spot among youths—Artbox?
It will be back in 2023, after three years, and this time, it will be air-conditioned at EXPO.
In case you are a boomer and have not heard of Artbox, it is not just a place with art. Here is what Artbox is all about.
What is Artbox all About?
The concept of Artbox first began in Thailand back in 2014 and was recognised as Asia's first and largest container market.
"Art" in "Artbox" does not mean just paintings and drawings, but more of showcasing creativity amongst artists and entrepreneurs. The word "box" is derived from the containers used in the event. It is also a symbolic meaning of "thinking out of the box".
Artbox is an event that is a combination of a street food market with music and Instagram-worthy spots, which makes it a perfect dating spot.
There are over 300 creative vendors and partners that showcase the best that art culture in Southeast Asia has to offer.
Singapore's version of Artbox first started out in April 2017 at Bayfront and was launched by Invade, an event organiser company in Singapore.
It gathered about 600,000 visitors over just two weekends.
The event was held in 2018 and 2019 at Bayfront and Turf Club respectively, and it was so popular, people have to queue for hours to get in.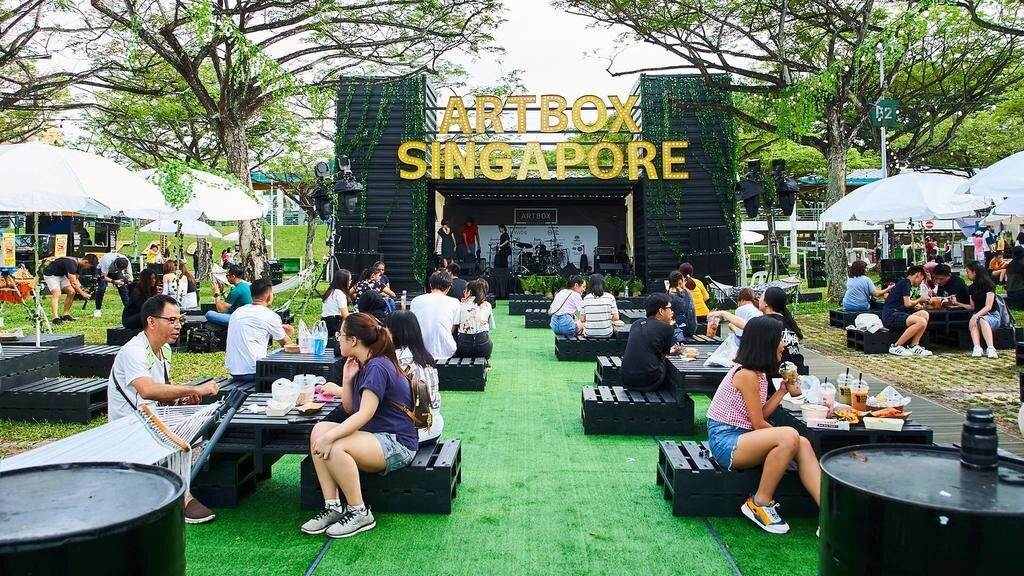 In 2021, there was something similar called Eatbox. It is a "creative food hall" concept which features food like Shaker noodles, onigiri, and lots of desserts.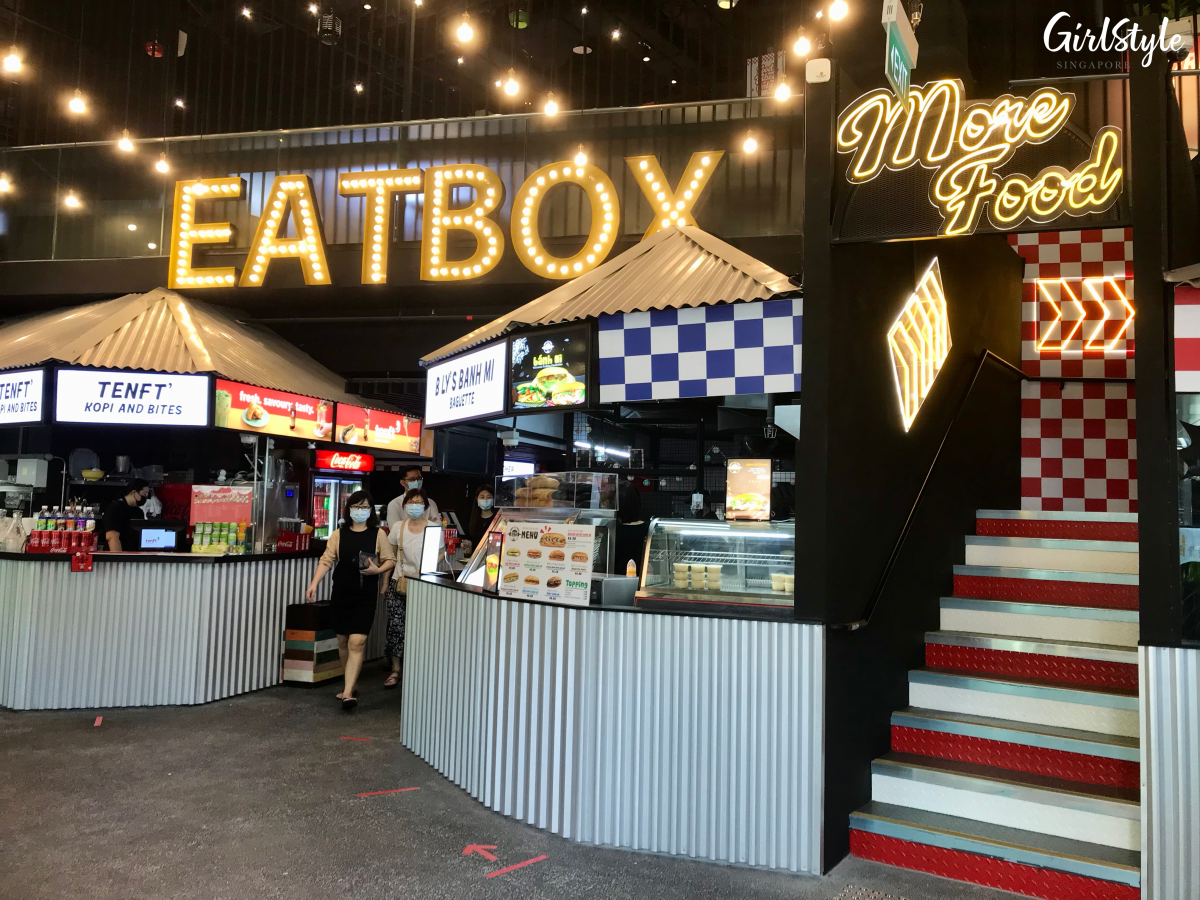 It was reported last year that Eatbox is a permanent place, but it is currently being listed as "temporarily closed" in Google.
Everything About Artbox 2023, Which Now has an Admission Fee & Will Be Air-Conditioned
Now that you know what Artbox is all about, you can anticipate the 2023 version—which is slightly different compared to the previous years.
In previous years, the event was held outdoors and it was free of charge. This time, the event is held indoors at Expo and there will be an admission fee of S$5.50 per entry.
The event will be held over two weekends, on 24 February 2023 to 26 February 2023 and on 3 March 2023 to 5 March 2023.
There is an early bird pricing of S$4.50 from now till 31 December 2022.
Alternatively, if you have multiple dates or have many friends, you can buy the seasonal pass at S$30 which gives you priority entry and access to all days.
Here is a detailed location of Artbox and its directions: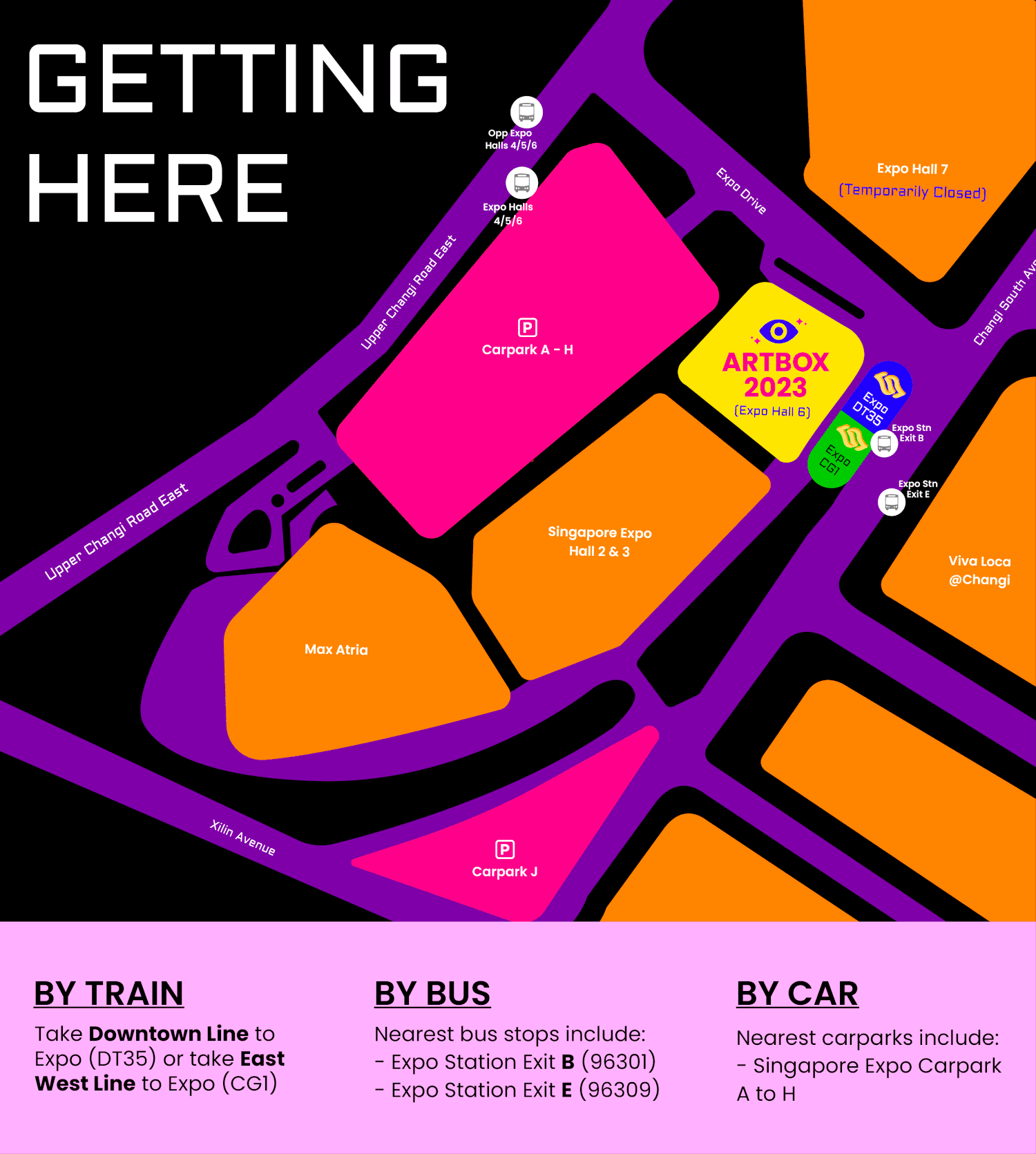 The event space is massively huge at 9,822 square metres, which is no surprise if you previously went to EXPO Convention Halls before.
Likewise, you can look forward to at least 300 vendors of both retail and F&B stalls, with Instagramable art installations to capture your memories.
You may purchase your tickets here.
---
Advertisements

---
Join our Telegram channel for more entertaining and informative articles at https://t.me/goodyfeedsg or download the Goody Feed app here: https://goodyfeed.com/app/ 
SGAG is Involved
That's not all because for the first time ever, they are collaborating with SGAG.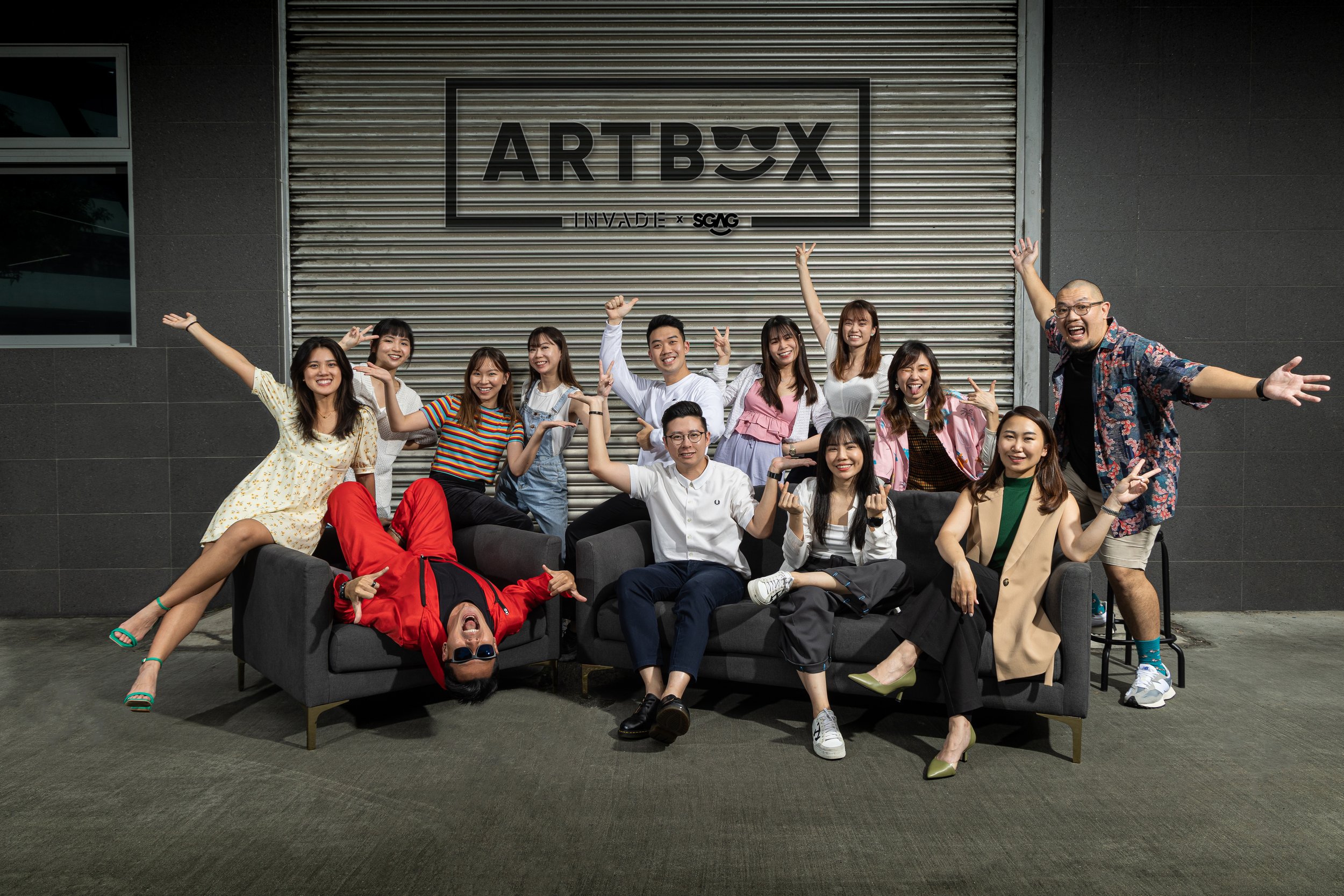 This year's theme also aims to create a safe space for people to express themselves and make new memories at Artbox
If you want to catch your favourite SGAG members in real life, you might get the chance to do so at Artbox. 
Vendors can Rent a Booth and Be a Part of Artbox 
If you think you have what it takes or always wanted to start up a business, this is just for you.
There are both retail and F&B areas available at different prices, based on their location and the type of things you are selling.
For the retail section, it is quite straightforward as there are only normal and corner booths priced from S$825 and S$900 per day respectively.
---
Advertisements

---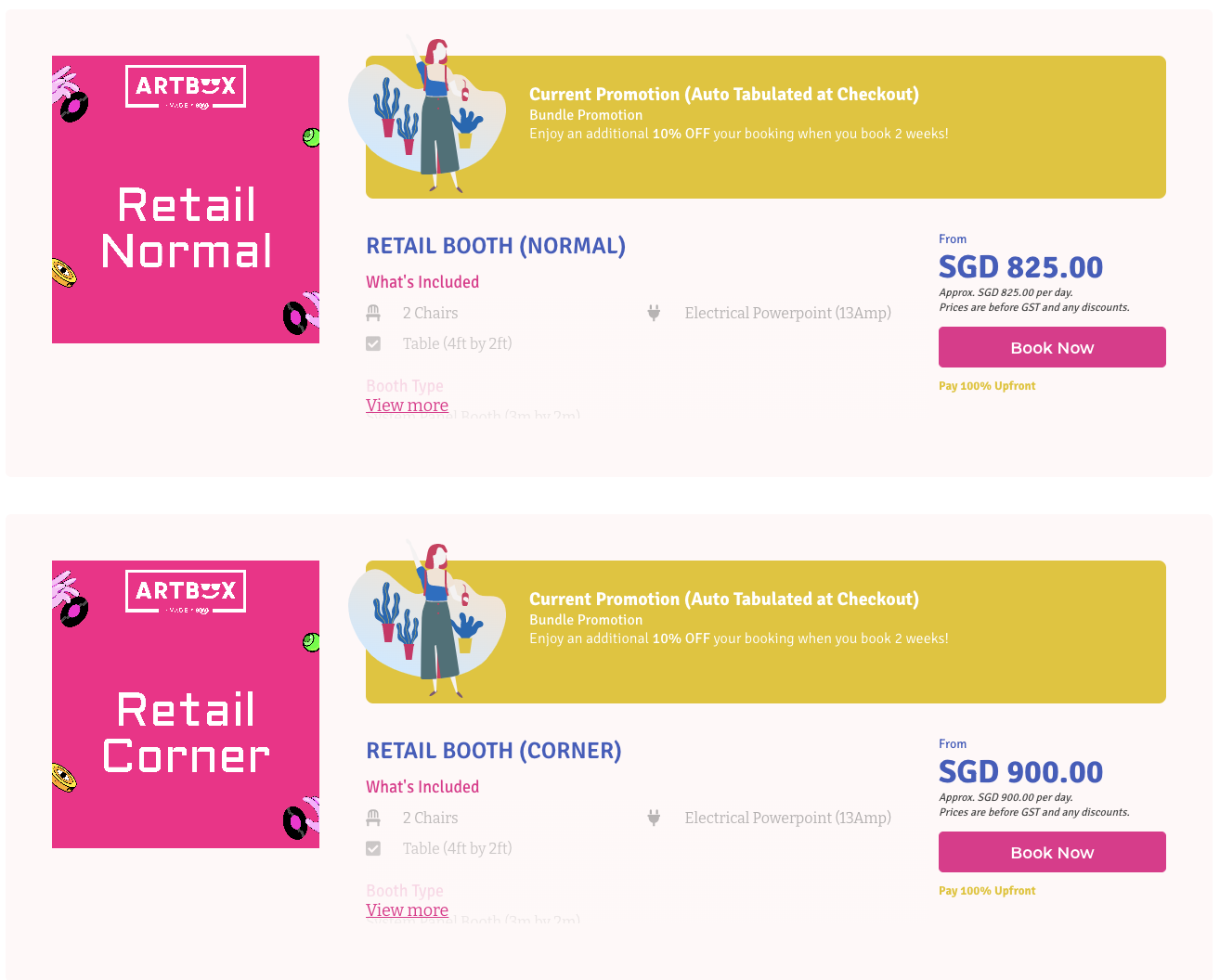 For F&B, the prices below are for pre-packed food booths, priced at S$855 and S$975 for normal and corner booths respectively.
If you want to sell potato chips, this booth is for you.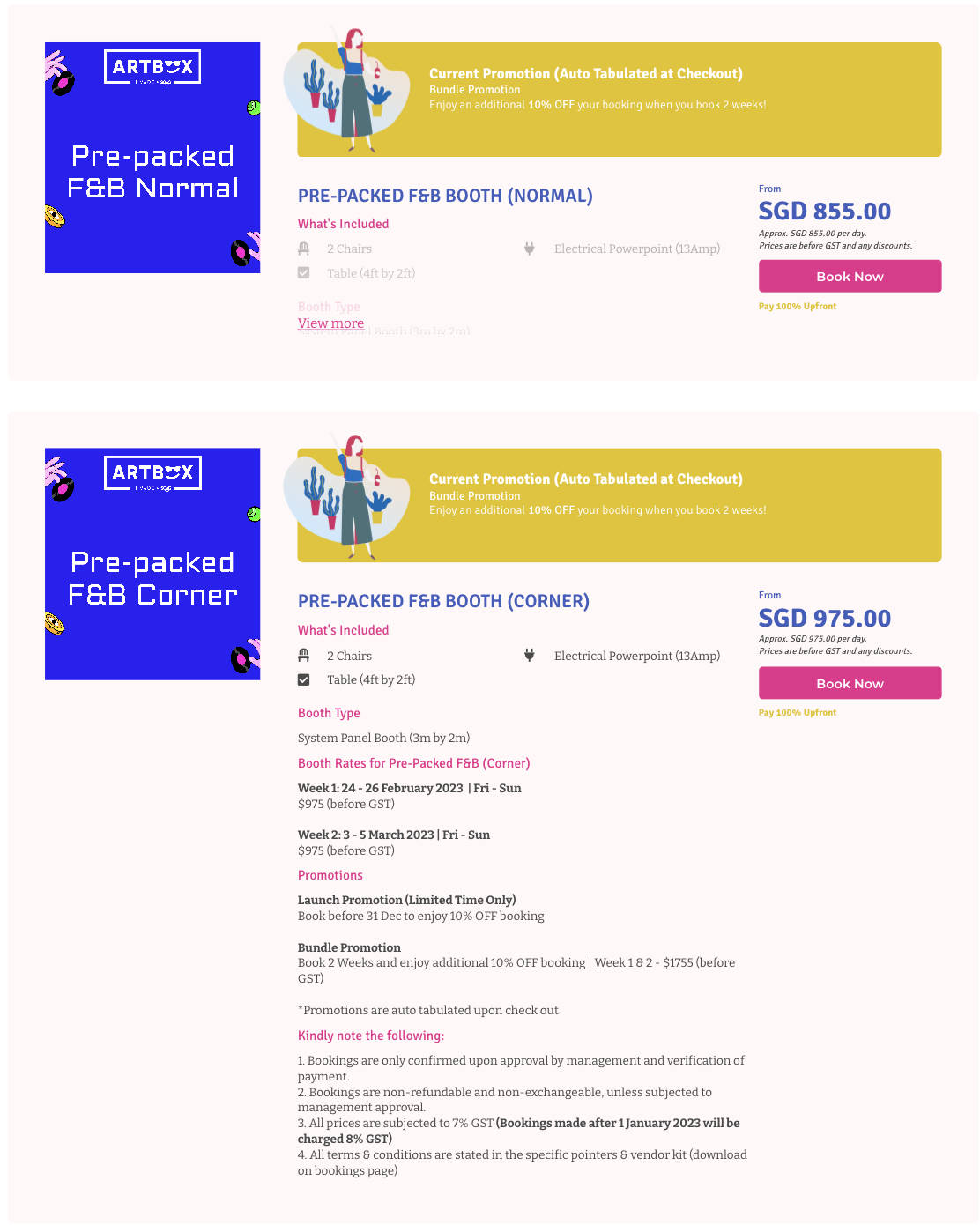 The second F&B option below is for normal cooked food. There are water points and electrical powerpoints available. It is priced from S$1,650 and S$1,950 for normal and corner booths respectively.
If you want to sell cai fan there, this option is for you.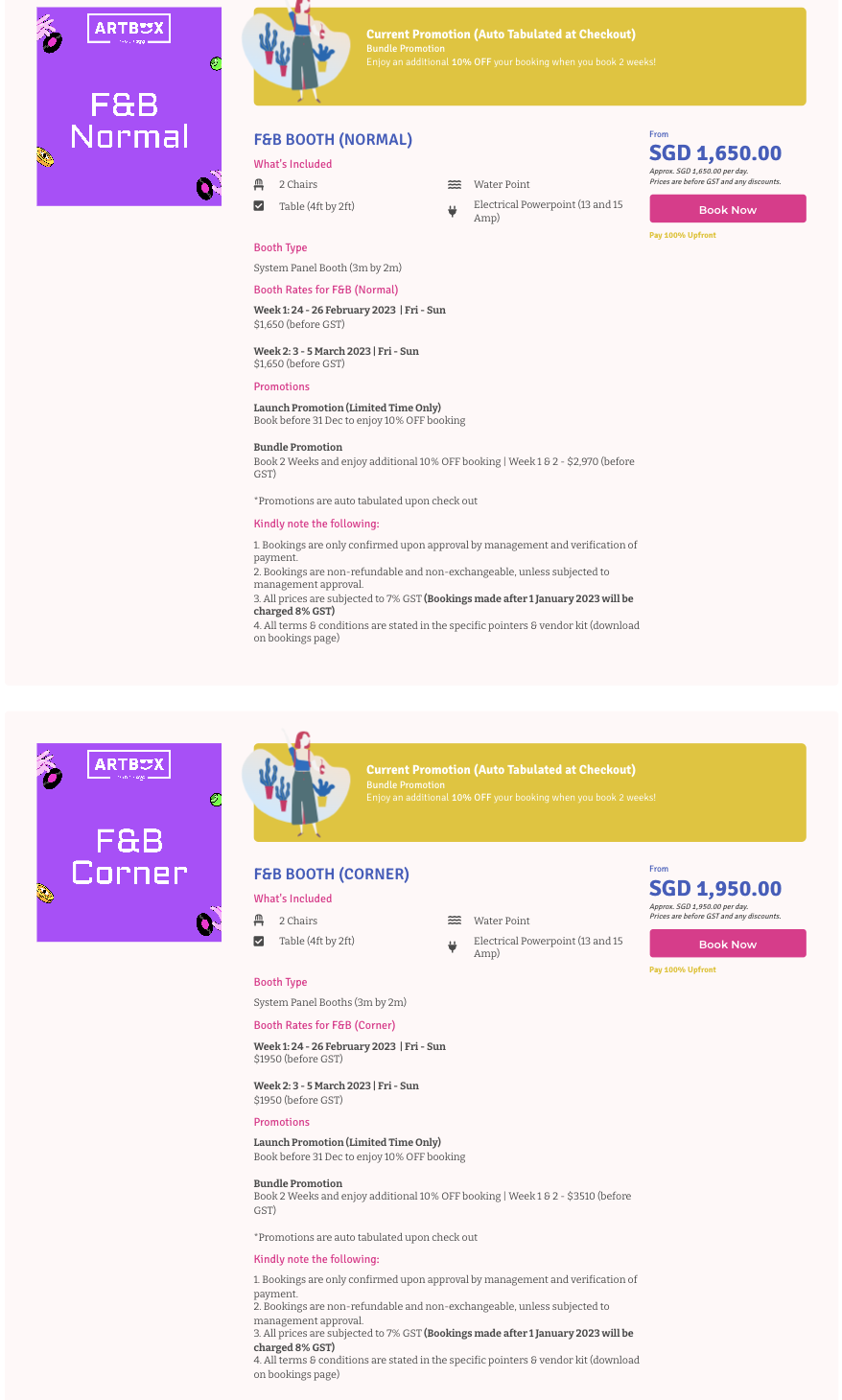 Do note that bookings are only confirmed once they are approved by the management and the payment is verified.
---
Advertisements

---
To book your booth and find out more, you may do so here.
Read also:
Featured Image: INVADE

Fresh grads, you don't need any experience to earn up to $4,200 with this "secret":
Read Also: