I'm sure we've all done some silly things in our lives.
Maybe you skipped school, drank six bubble teas at once or maybe put cockroaches on your face.
And maybe, at that moment, you thought you were really cool.
Spoilers: you probably weren't, and probably caused more eyes to roll than anything.
Kind of like the two girls who were lying on a moving Audi's bonnet a few days back.
Two Girls Who Sat On Moving Car
Let's go for a quick recap.
While initially seen on Facebook / Instagram Stories, the following video was reposted onto the group All Singapore Stuff.
In it, two girls can be seen sitting on the front of a white Audi as it drove down a landed residential estate, screaming as it moved.
A caption, "COVID got us like", is plastered on the screen throughout the entirety of the short video.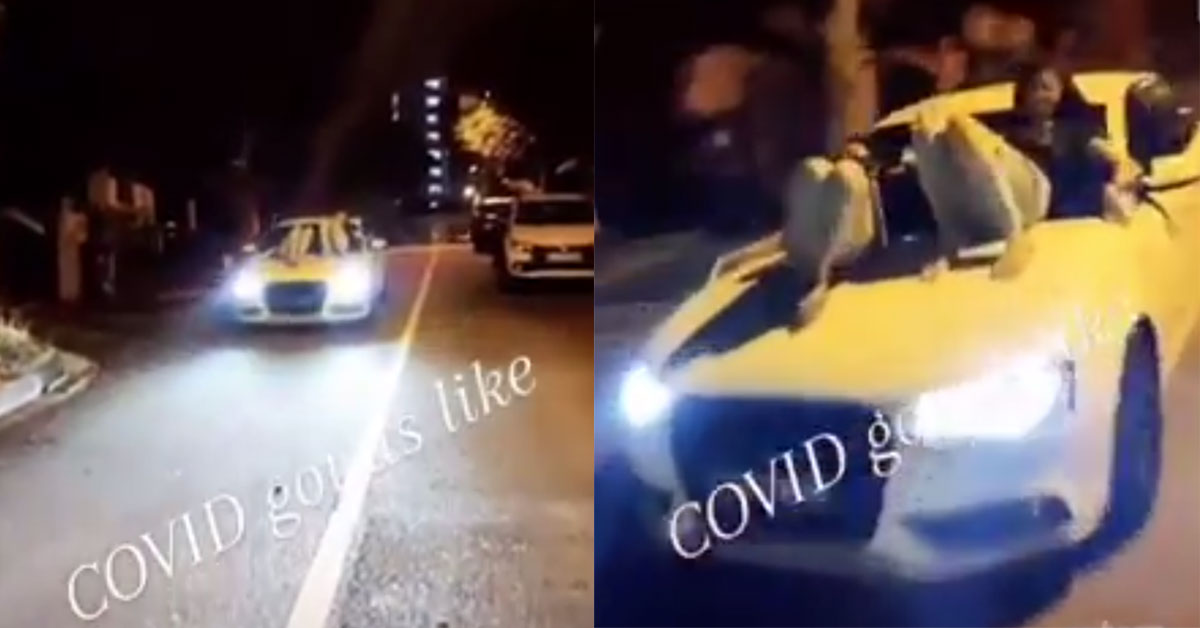 Got them like what, exactly? We're not even sure we want to know.
Their friend who was filming it could also be heard laughing, almost as if such acts were normal for them.
And let's not forget that they uploaded this online for everyone to see as if it was something to be proud of.
It's easy to laugh at the two girls but in reality, the driver is also at fault for letting this happen in the first place.
And speaking of the driver…
Audi Driver Fined And Given Demerit Points
He got what was coming for him.
---
Advertisements
---
According to Stomp, the 32-year-old driver has been given several punishments for his careless act.
Namely, a S$200 fine and six demerit points as a side dish.
A lawyer had told Lianhe Wanbao that all three were considered a threat to the safety of the residents with their actions.
Which, by the way, is an official offence public order and nuisance act.
In all honesty, it's more of a relief to see that nobody got hurt from this foolish act.
Even if it wasn't written in plain paper, a traffic accident could've spelt trouble for all those involved.
---
Advertisements
---
Other Wild Youngsters
In the last month or two, we've seen some really wild youngsters in the news.
How could we forget, back on 4 Oct, when a video was uploaded showing a teen hitting his mother.
She told him that she couldn't give him money because she didn't have more, prompting him to slap her multiple times and swear at her.
The police and his school got involved, and the son is supposedly apologetic for his actions.
Another case reported November, saw two siblings stealing their grandmother's ATM card.
---
Advertisements
---
They then proceeded to spend over S$28,000 on branded goods in seven days.
The grandmother called the police, not realising at first it was her grandchildren who committed the crime.
The siblings have since been charged for their crime.
Featured Image: Facebook (All Singapore Stuff)