---
Advertisements
---
Before cafes that dished up mouthwatering souffle pancakes and sumptuous eggs benedicts, there was Bakerzin:
The original trend-setter which describes itself as "one of Singapore's most well-loved artisan dessert cafes".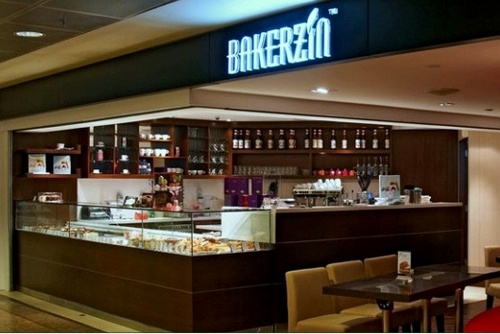 But if you're too young to have jumped on the Bakerzin bandwagon, here's a quick run-through of its history.
Founded in 1998, the dessert cafe was founded by award-winning pastry chef Daniel Tay, who currently owns popular cheesecake store Cat & The Fiddle, as well as old-school bakes and cakes store Old Seng Choong.
Tay sold the business in 2007 but was its CEO until 2013.
It was formerly known as Baker's Inn, before it was renamed in 2004.
The concept started off with a clear purpose: to plug in a distant gap in the market. Back then, quality desserts were only served in hotels, and Tay wished to bridge the gap;
By establishing an F&B brand that dishes up such quality desserts… at more than affordable prices.
And thus, Bakerzin was born. Initially a caterer and wholesaler specialising in French bread and pastries, it has since branched out to include dinner courses in its menu. It also became a home of sorts to many school-goers (those people who've become uncles or aunties now) during its heyday, and served its customer base loyally for 22 years.
Truly, there was nothing else quite like it.
But alas, like all things…
It has, too, come to an end.
Homegrown Bakerzin Suddenly Closes All Outlets After 22 Years in S'pore
The restaurant/bakery have since closed all five of its outlets here in Singapore.
This includes its outlet at Gardens By The Bay, which has an ongoing lease till mid-2021.
The 5 outlets are as follows:
Gardens by the Bay
Maju Ave
Raffles Hospital
United Square
Wisma Atria
The reason behind the chain's sudden closure is unknown.
However, it was reported that the restaurant chain had "issued notice of a creditor's meeting for purpose of winding up" on Monday (5 Oct).
An objective on the agenda was supposedly to secure the appointment of the liquidator.
Meanwhile, the restaurant's website is unavailable as well.
However, just last month, Bakerzin is reported to have been selling mooncakes for the Mid-Autumn Festival, which you can still see in their social media platforms.
Their last Facebook post was on 30 September 2020:
---
Advertisements
---
Retrenchment
According to The Straits Times, Tay, the founder and former CEO of the chain, heard of the company's impending closure some three months ago from his former staff at the establishment.
He was told that the restaurant had desired to get its mooncake orders out first.
Many of the staff members were also retrenched.
"They were retrenching many of the staff too," he said, adding that some of them have joined him.
---
Advertisements
---
As for the closure of the brand, he stated that it was a notion that saddened him.
"I feel very sad," he said. "If I have the chance, I would like to buy it back and open a small shop. The cost of operating a chain of eateries is very high, but it can still work as a single-shop concept.
"I would like to bring back the old-style cakes."
Lest you're unaware, the brand was famous for its chocolate cake – which was created with Valrhona chocolate and strawberry shortcake in its early days.
S$13 million To S$14 million
According to Vulcan Post, Tay revealed that the business did really well in the initial stages, and that the company's annual turnover was around S$13 million to S$14 million.
---
Advertisements
---
However, increasing rental costs soon meant diminishing returns, and before long, sales were insufficient to cover rentals.
P.s. And who could ever forget about their giant wagyu beef patty?