We've come so far since the early days of the virus outbreak early last year.
We can even go out to malls now, albeit with safe distancing rules and measures like TraceTogether.
But a sight we may have gotten used to in the past may no longer be as common.
I'm talking about those huge book fairs and sales.
While physical ones may not be the norm anymore, the Big Bad Wolf Book sale is coming back this month – online.
Don't Say Bojio: 95% off Books in Annual Big Bad Wolf Sale That'll be Online Instead
Taking to their social media, they announced that starting from 27 Feb to 5 March, their book sale will be back.
Only this time, it's online.
Because in this pandemic, the last thing you want is dozens of people packed together in one place.

This year, they'll be having a huge selection of titles, with around 60,000, which is even more than they're sale in October last year.
To make it even better, it's also been announced that selected books will go as far as to be 95% off.
The sale promises to have daily deals, and will even have bundles such as a Disney-themed one for those who desire.
You can genres and categories ranging from novels, self-help books and business books.
Of course, those are just examples of their massive title collection.
So despite the massive selection, you already know people are going to be competing for items.
Getting Early Access
But what if we told you that you can actually get a form of early access?
---
Advertisements
---
By registering your interest here by 24 Feb, you can get access to special deals on 26 Feb before the official opening the next day.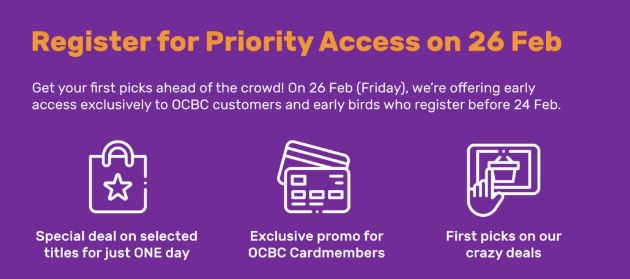 Nearer to the sale's opening, you would likely get an invitation email too.
If you're an OCBC cardmember, there will be even more perks available to you.
You might as well register early, if not to secure a title before the main crowd comes in.
Small History Of The Sale
Big Bad Wolf Books and their sales have been around for a long time.
Since its introduction in 2009, the company has travelled to the likes of South Korea, Taiwan, Thailand, Malaysia and many more countries.
Even in the last two years alone, the company has had numerous events, though they were almost all offline till this pandemic.
Featured Image: bigbadwolfbooks.com
---
Advertisements
---
Like writing? Goody Feed is looking for writers! Click here for more info!