SAF, here's a heads-up for you: if you see that quite a number of people working in Goody Feed are going for RTs, you can blame some of the F&B establishments in Singapore.
We aspire to keep fit and pass our IPPT regularly, but it's an impossible task when businesses are coming out with so many iconic new items.
First, we have the salted egg chicken from KFC. It's salted egg, the trend that never dies, and KFC, getting together. SOP dictates that we can't skip this.
Then we've the funny Ha Ha Cheong Gai Chicken Burger from McDonald's. No one in their right mind can walk past the smell of har cheong gai without signing some extras (calories).
Next, Old Chang Kee jumped into the bandwagon with their chilli crab curry puffs. With real chilli crab meat at just $2.20, it's a chargeable offence for not trying.
And finally, in comes the king of the burgers with a burger that not only represents Singapore, but represents Singapore's food in general: the chicken rice burger
Though the exact name is Hainanese Tendergrill Chicken Burger, we're calling it the Chicken Rice Burger with our poetic license.
And this article, my fellow boys and girls, is about the Chicken Rice Burger, together with its BFF, the Rendang Burger (that isn't crispy).
Burger King's Patriotic Answer to National Day
Now, before anything, I've to add a disclaimer: if you follow our Instagram (follow lah if you haven't, here's the link), you might come across a giveaway in the next few days about some Burger King vouchers.
However, this review isn't sponsored – the vouchers are given to us, yes, but we bought these burgers ourselves as we managed to steal our boss's credit card.
And we decided to give away the vouchers instead, because…well, read on lah.
Introducing…the Burger King Chicken Rice Burger.
Just like other F&B chains, this burger is to celebrate Singapore's birthday, which incidentally falls on 9 August every year. Unlike the laughing burger or the wealthy burger, this isn't exactly a new burger: it was released last year for a limited time, though without much fanfare as our colleague actually knew about it while walking past an outlet (offline marketing FTW?!).
We tried it back then, and had to cheekily do this because why not.
Interested in writing and looking to earn some extra income? Goody Feed is currently looking for Home-Based Writers! Click

here

for more info!
Back then, our review was simple: it doesn't look appealing, the ginger sauce was a little overkill but overall, it provides the chicken rice vibes.
So, one year later,  how does it taste?
There's a Difference
Now, a wise man once said this: "One voice can change a room, and if one voice can change a room, then it can change a city, and if it can change a city, it can change a state, and if it can change a state, it can change a nation, and if it can change a nation, it can change the world. Your voice can change the world."
That man became the 44th President of the United States, and I thought it's just another inspirational thingy until this came true.
Remember, we did this…
---
Goody Feed YouTube Channel
Hungry Ghost Festival starts from 19 August 2020, and you MUST know these facts about the festival before it starts, if not you'll regret for the rest of the year:
We're also looking for more hosts for our YouTube channel! If you love talking to the camera, click here!
---
…and in this year's chicken rice burger, Burger King added garlic chilli.
---
Advertisements
---
My colleague was adamant that our old article and video didn't make a difference. I quote the Obama quote again, and he told me to stop being a strawberry, and reminded me again that the earth spun not for me but because of science.
But anyways.
The Taste
Similiarly to last year's version, the ginger sauce seems a little overkill. While it adds chicken rice vibes to the burger, it's so thick that almost overshadows the other goodness of the burger: the soft and tender grilled chicken tucked within it.
---
Advertisements
---
Maybe there's a focus group that determines that this amount would provide the chicken rice vibes, but to me, it's just too much. If you love chicken rice, then it might satisfy your thirst for the local dish; if not, you'll be like me, feeling that your entire mouth has just been washed with garlic juice.
I wasn't aware of the garlic chilli within it until my colleague told me about it: to me, it was just spicy. Yeah, I literally thought that the garlic was so overwhelming, it burned my mouth, but turns out that it's our friendly chicken rice garlic chilli sauce.
While it's a nice touch, the simple fact that I didn't even know it exists says a lot: either the garlic is too strong or the chilli is too weak. I'll still go with the latter.
---
Advertisements
---
But overall, it's still a satisfying experience: I did feel like I've a plate of chicken rice when it was a burger. It's, however, not the kind of burger that'll make me try again: the novelty pretty much dies off after the first few bites.
I'll give it a four out of five stars for the first makan, and much of it is for the novelty (no, I wasn't the one who tried it last year).
There's More: the Rendang Burger
The difference between last year's Rendang Burger and this year's version is intangible: Rendang is now supposed to be eaten with something crispy.
No crispy rendang, no talk.
---
Advertisements
---
But we need a minimum order amount for Foodpanda to deliver lah, so bobian we order this as well.
It comes in two version: the beef rendang and the chicken rendang (both not crispy). Last year, we sang praises for it, primarily for its sauce and flavour.
How does it fare this year, considering that it's the same burger?
I'll agree with our old article: this is much better. While the sauce might not be as concentrated, the sweetness and that "peanut" feel is still dominant, and I wonder why hasn't rendang burger become mainstream as the combination of buns + patty + rendang seems like a match made in heaven.
---
Advertisements
---
For this, I'll give a 4 out of 5 stars as well, and I'll have it again when I'm in Burger King.
Overall, are they worth the calories? I'd say so, but for the chicken rice burger, let's just say that the novelty's the one that's worth the calories, not the taste.
This Singapore love story set in the 90s shows you why you should never wait for tomorrow. Watch it without crying: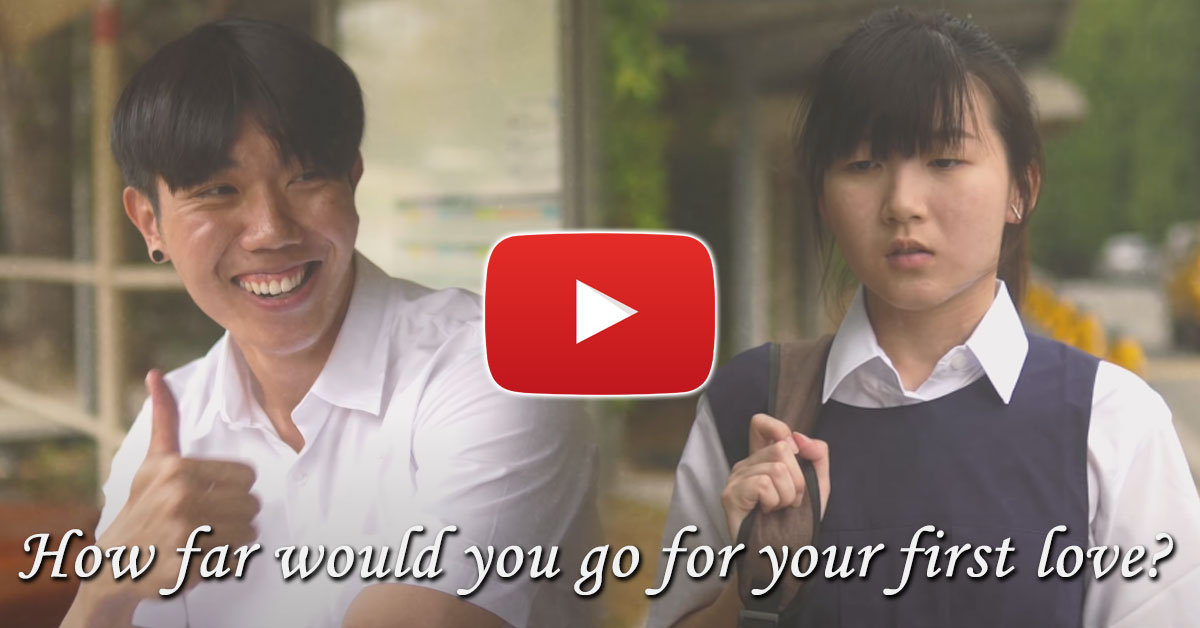 ---
Advertisements
---
Enjoyed this article because it's both informative and entertaining? If so, you should download the Goody Feed app so that you won't miss out on any articles, as there are app-exclusive contents as well! Also, join our Telegram channel if you use Telegram often!
Latest & Popular Articles You Must Not Miss:
---
Advertisements
---
---
Advertisements
---
Our Most Popular Videos You Must Not Miss:
---
Advertisements
---
This Singapore love story set in the 90s shows you why you should never wait for tomorrow. Watch it without crying: