---
Advertisements

---
Looking for a bumper car ride? With the way BlueSG's cars have been crashing recently, you could consider using that as a bumper car.
Here's what you need to know.
Car Perched on Road Divider
On 27 Oct, electric car-sharing service BlueSG welcomed a new addition to their fleet – the Opel Corsa e-Cars.
Merely days after the launch however, one of these new cars were seen with a punctured tyre and scratched bumper after an apparent incident.
Another BlueSG 4-Door car was spotted again on Friday (2 Dec), apparently crashed through a road divider in Tampines.
A video of the incident was shared in a Facebook post in the BlueSG Users Group on Friday, captioned "Poor Corsa-e, being a bumper car after launching less than a year. F1 driver wannabe ah? Happen along Tampines Avenue 9"
Netizens these days really go ham on their roasts.
The clip showed the back of the BlueSG car protruding onto the road while the rest of the car was perched on the road divider.
Join our Telegram channel for more entertaining and informative articles at https://t.me/goodyfeedsg or download the Goody Feed app here: https://goodyfeed.com/app/
Another photo shared in the same post showed a man and a woman by the pavement next to the road where the car crashed into.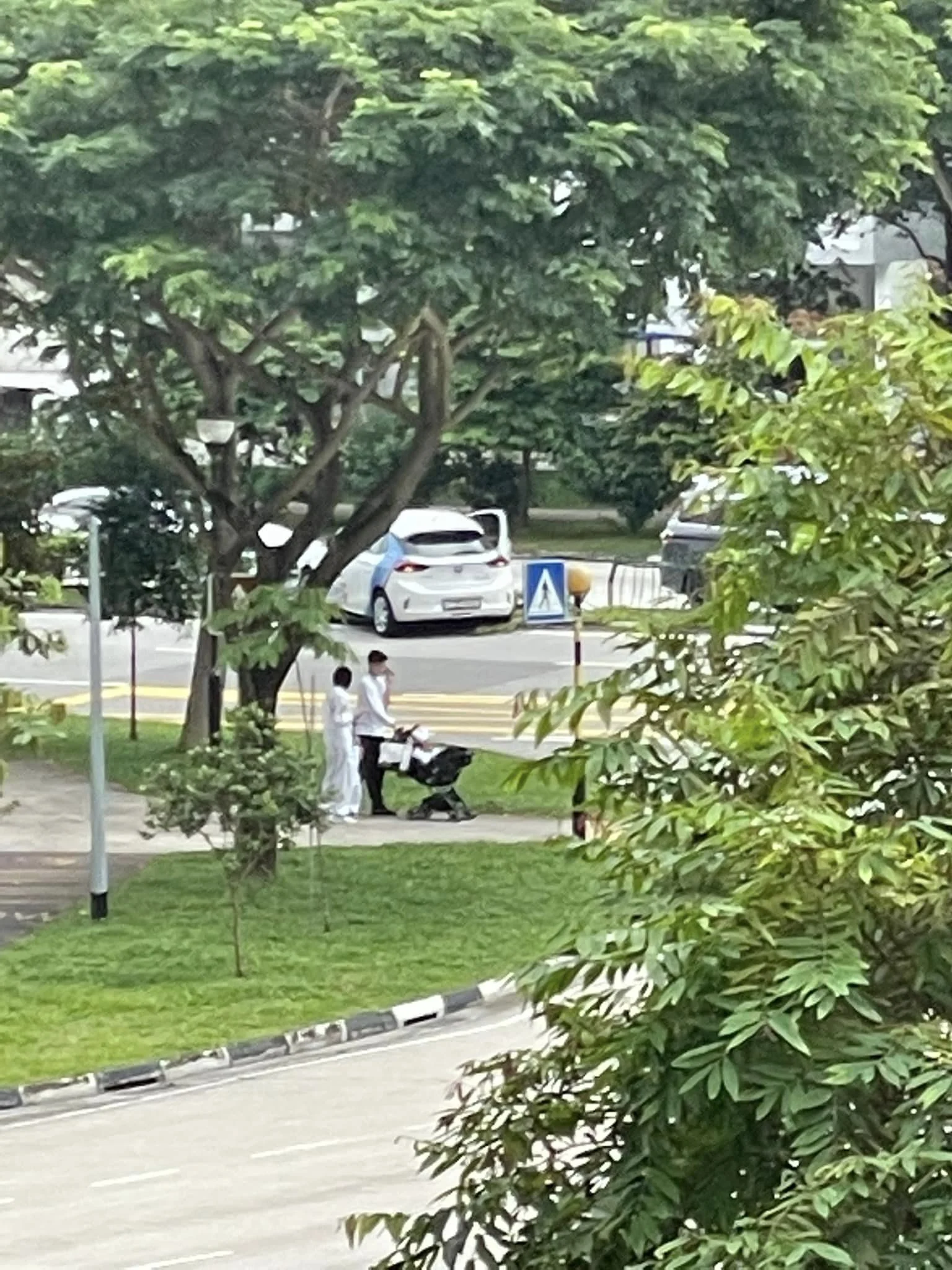 The pair was pushing a stroller, and the man was making a phone call.
It is uncertain whether the family is linked to this accident or just mere passers-by.
Crashing Through the Divider
An eyewitness remarked in the comments that while she did not see the crash, she had heard it.
Apparently, there was also a white car opposite which fortunately was not involved in the accident.
The user shared a clearer view of the crash from above.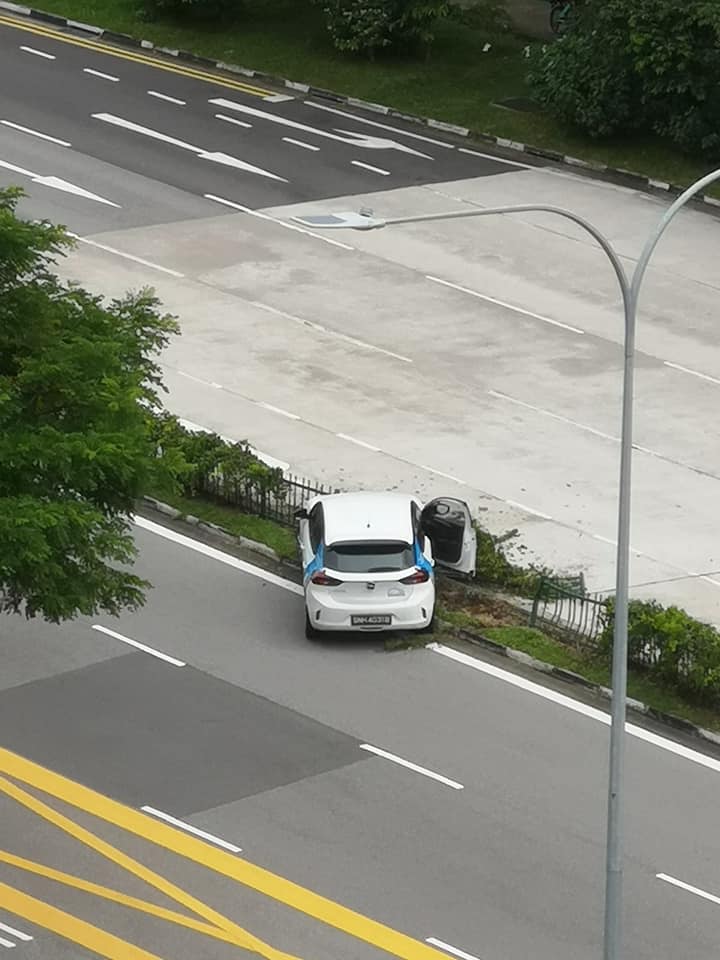 A car door was left wide open, and there appeared to be a significant gap in the railing where the car crashed through.
Indeed, a bumper car.
BlueSG Conducting Investigations
Since its launch, this is the second reported accident involving BlueSG's new 4-Door Opel Corsa e-Cars.
In November, one such car was seen with a punctured tyre and scratched bumper in Telok Blangah Rise.
BlueSG is aware of both accidents and is conducting investigations into the accidents.
With any luck, we'll be hearing more about the developments in BlueSG's environmental plans and less about more noob drivers crashing BlueSG cars again…
Read Also:
Featured Image: Facebook (Wan Mardiana) + Facebook (Pearlyn Lim Rainéez)
---
Advertisements

---

Fresh grads, you don't need any experience to earn up to $4,200 with this "secret":
Read Also: